Celtic assistant manager, John Kennedy, has responded to claims from Gareth McAuley that the Hoops' ninth consecutive title is somewhat tainted because the season didn't conclude in the normal manner.
Kennedy laughed at the suggestion and said that the only people giving McAuley any credence are "Rangers minded." Regardless of what 11 Ibrox appearance maker, McAuley, has to say the league trophy sits in the cabinet at Celtic Park, where it has only been removed for polishing and it's annual parade in front of the supporters during the last decade.
Responding to McAuley's claims, in the Sunday Life newspaper, Kennedy said: "For someone to come out randomly and say what Gareth McAuley has? To be honest, I don't care. The decision's been made, and we are worthy nine-in-a-row winners."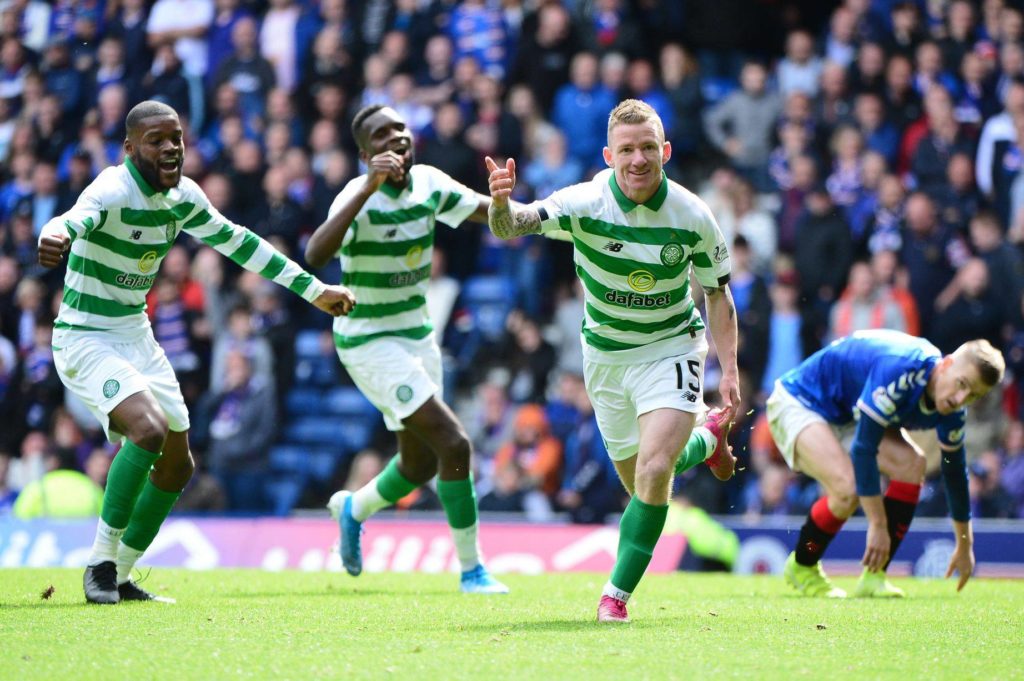 "I think there's an element too of playing the game and saying what your support wants to hear," Kennedy said. "But, they can try and lift their support as much as they want, say what they like, because the reality is the trophy's sitting at Celtic Park."
When asked if the squad or Kennedy himself were affected by others devaluing their achievement, the assistant remarked: "To be honest, I don't let what anyone says bother me. Ultimately, the ones who come out and say that kind of thing are Rangers-minded or are the opposition. Had the shoe been on the other foot, would Gareth McAuley be saying there's an asterisk against Rangers' title if they had been leading? Certainly not. The people who say this are the people you expect to say it."
Celtic had gained a 13 point lead in two months. The Bhoys were in unstoppable form, whilst The Rangers had exited the Cup and lost to bottom of the league twice in a week. Therefore, it goes without saying that all players and staff know the merits of their silverware.
"The most important thing for us is we know what we've achieved is very legitimate," Kennedy said. "It's very worthy. I know exactly how much work and effort goes into this. The season was cut short amid unprecedented circumstances. Nobody could do anything about it. So, you've got to then make a decision on that, and we were sitting 13 points clear with a handful of games left. For us, we were going to win the title regardless. It's one we'll savour. It's part of our history now. Regardless of what anyone else thinks, there certainly won't be an asterisk beside our title. It's 100-per-cent deserved."
Kennedy closed the interview by slamming Gareth McAuley and once again reaffirming Celtic's legitimate champion status.
"We know the world we live in. The tension in a place like Glasgow. Emotionally, things can get wound up very easily. Gareth McAuley is someone who in terms of his career you've got to admire him. But in terms of getting involved in something that doesn't really involve him now, it's unfortunate. He's from a Rangers background and he's been asked his opinion. But the reality is it's not going to affect us in any way. But all talk of asterisks and a title being devalued, it doesn't matter to us – we're nine in a row champions, we've got the trophy again.
I think there's every chance we would've extended our lead at the top. The form we were in and the way things were looking everywhere else, I think there would've been a strong possibility of us increasing that 13 point gap. And 100-per-cent we would've won the league anyway."
VOTE NOW FOR THE CELTIC STAR'S PLAYER OF THE YEAR
 Loading ...