SATURDAY 15 MAY 1982 was a tense but ultimately joyful day at Celtic Park as Celtic before 39,669 fans clinch their second League Championship in a row.
All Celtic really have to do is draw, but if they lost and Aberdeen beat Rangers 4-0, the Dons would win the League. At half-time with the score at Celtic Park 0-0, fans heard with consternation that the score at Pittodrie was indeed Aberdeen 4 Rangers 0 – talk about lying down to the Dons eh?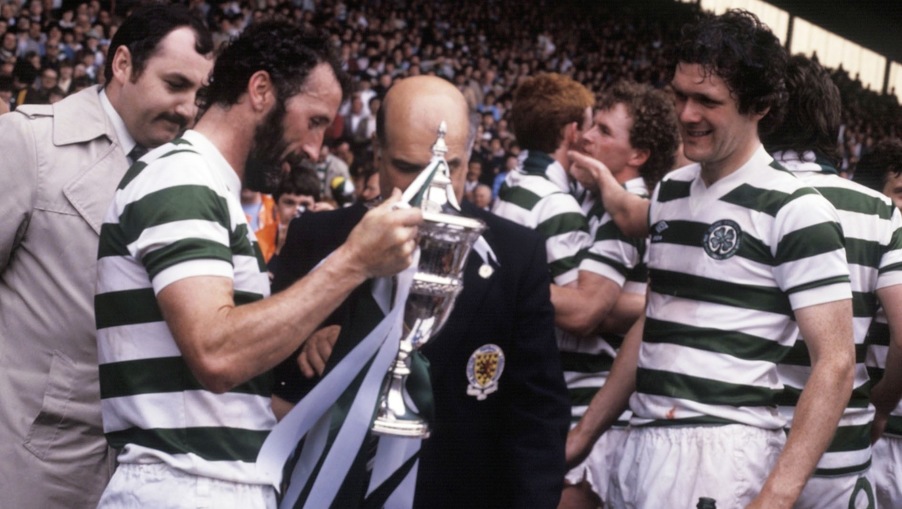 Amidst mutterings about "conspiracy" and "fix" mingled with a few bizarre cheers urging the Dons to score even more, Celtic at last took charge on the field and George McCluskey scored in the 62nd minute followed by a second from Tom McAdam before George McCluskey scored again and the party got into full swing.
The Jungle showed it's absolute class that afternoon, singing 'We won the league for Doyle". Here are the highlights:
On this day in 1982 Celtic 'won the league for Doyle' at an emotional Celtic Park after a dramatic afternoon. Here are some of your memories of that day, starting with Charlie McGuire's memories…
In the 1981-82 season I was 14 years old and remember very clearly Celtic's title win. That Celtic side was excellent, packed full of exciting players, like Tommy Burns, Murdo MacLeod in midfield, Provan, McGarvey and Nicholas up front, and of course legends such as Danny McGrain at the back. There was also a very young Paul McStay, who made his debut that season, scoring in a 3-1 win at Pittodrie.
We had won the league in '81 and seemed to go from strength to strength in 81-82.
From what I remember, the team was very good in the first half of that season and blew everyone away. I saw them beat Rangers 2-0 at Ibrox in a game they could easily have won 4 or 5, and remember a brilliant match v Aberdeen at Celtic Park, which we won 2-1.
Aberdeen were our main rivals then and the 3-1 win at Pittodrie in January or February 1982, where McStay made his league debut, seemed to put the title well beyond them. We did drop a few points after that, and suffered the loss of both McGarvey and Nicholas to broken legs, but did enough to stay in front.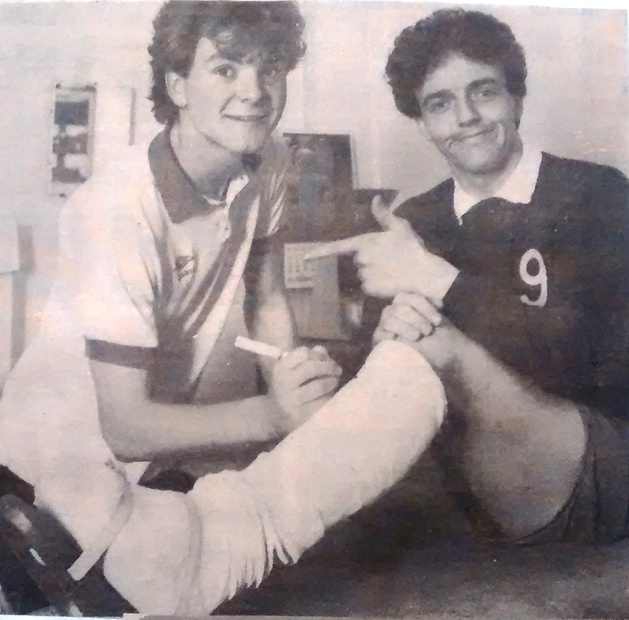 Danny Cranie came into the team alongside George McCluskey up front and scored a few goals, one of which came in the first minute of a match against Rangers, from the distance of about 6 inches from goal.
The team had a chance to win the league at the beginning of May v St Mirren. I remember that match, it was played on a cold and dull bank holiday Monday afternoon and on that day Celtic put in a performance to match, drawing 0-0.
That meant we needed one more point, but got thumped the following week 3-0 at Tannadice. All of a sudden, the league was in the balance and memories of the 1980 title run in, when we effectively threw the league away to Aberdeen, began to re-emerge.
Aberdeen played Rangers twice at Pittodrie in the 1982 run-in. The first one was a re-arranged match and Aberdeen won either 3-0 or 3-1. It was a midweek game and Rangers got murdered that night. I knew going into the last game of the season that if Aberdeen had to beat Rangers by 4 or 5 goals, they would do it. As it turned out, that's the scenario that unfolded.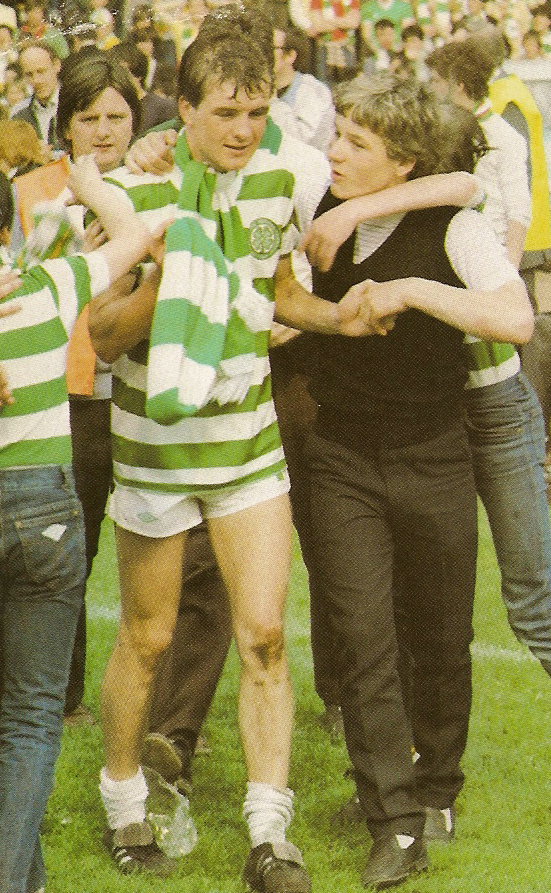 I went to the Celtic-St Mirren title clincher on the last day of the season, with my brother and dad and the atmosphere was a tense one. The game was a bit like the 0-0 draw a couple of weeks earlier. We all heard the half-time score from Pittodrie and none of us were surprised. The only shock was that they didn't get more in the second half. But from what I remember, we only needed a draw and I don't think any of us thought that Celtic were in danger of losing to St Mirren.
Celtic were always the better team that day. But at 0-0, anything can happen.
That's why, when McCluskey finally scored in the second half, the place went wild. The second and third goals followed soon after and the title was ours again. The celebrations after the game were brilliant and I remember the players being mobbed by lots of fans.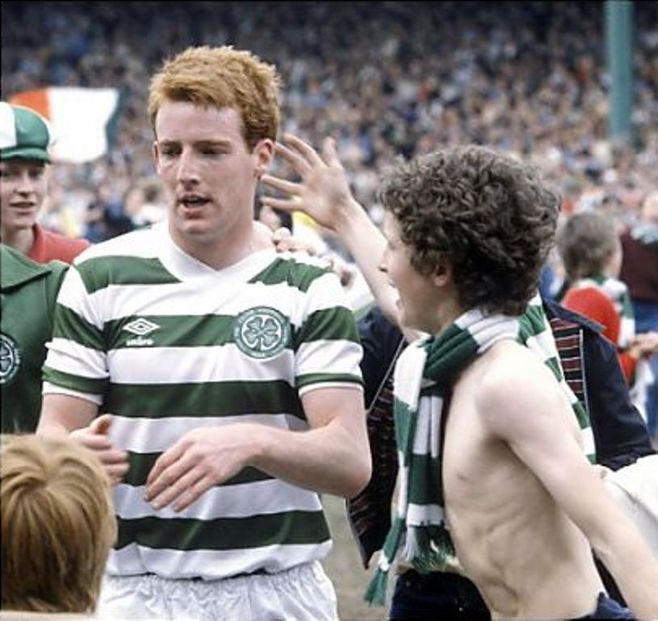 I also remember them coming out to do a lap of honour, My final memory of that day was being taken to an Italian café on Duke St for an ice cream after the match. A nice way to celebrate a great day!
Charlie McGuire
HAIL HAIL TO TOMMY AND JOHNNY
This was the first time that I was there as we clinched a championship. It was a really big crowd and I do remember the news reaching us in the Jungle that Aberdeen were winning 4v0 at half time. That went down well!
I was nervous as the second half started but George McCluskey's opener seemed to settle the crowd and the players and the rest of the game was much more enjoyable.
My key recollection at the end was Tommy Burns heading over to the disabled cars parked behind the goal to chat to fans. He had so much class and really understood the supporters and even at the age of just 13 that really stuck with me.
That and the singing for Johnny Doyle which was really touching too.
Hail Hail to Tommy and Johnny.
Scott Glasgow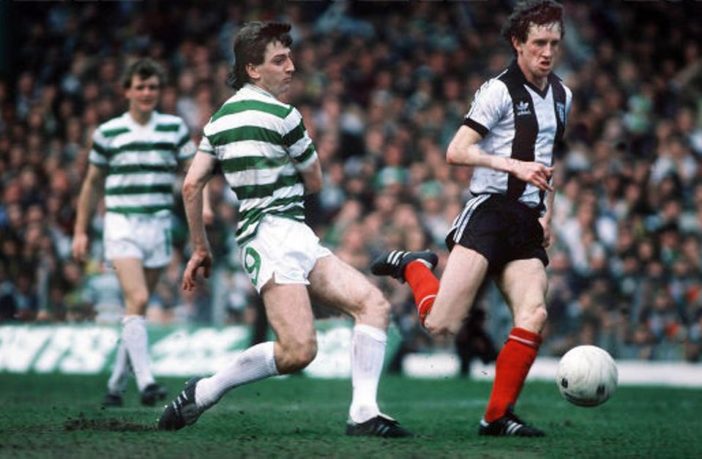 LIFTED FOR USING INDUSTRIAL LANGUAGE IN THE JUNGLE
Time may be playing tricks with my memory but I think the Dons had to win 5-0 to win the title if we lost? Watched the game from traditional point at back of Jungle, roughly where my seat is now!
As news filtered through from the North, one of our company expressed his view of events in somewhat 'industrial language', resulting in his being lifted. Ridiculous! No threat to public order etc. We argued this throughout half-time but to no avail.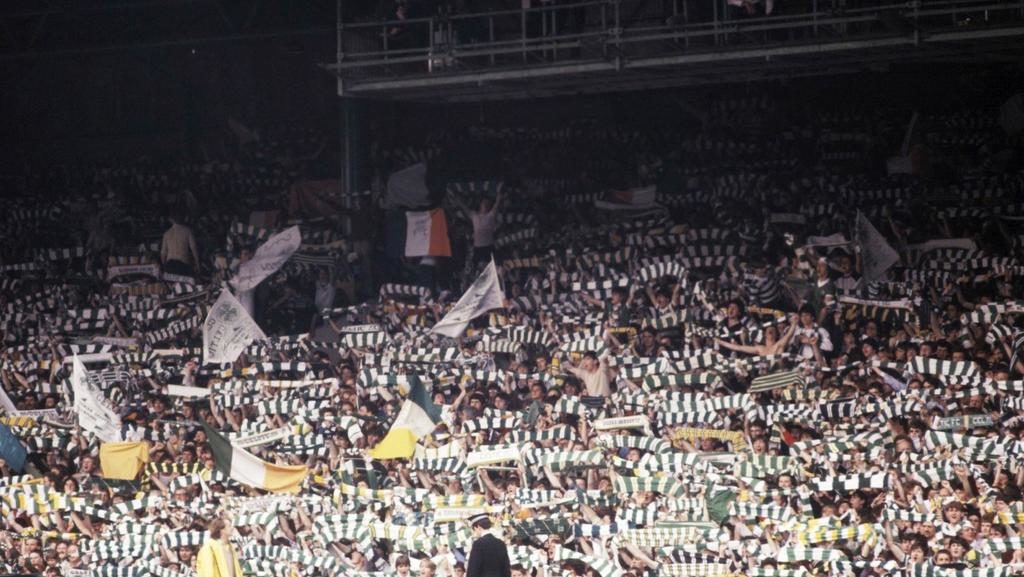 After saluting the Champions, we all headed off to Tollcross station and argued the toss for two hours, eventually securing our mate's release without charge. Thanks in the main to one of us who hailed originally from Derry. Clarence Darrow had nothing on him!
Although our celebrations were delayed, we more than made up for it later. May or may not have made last train home but woke up in my own bed!
Hail! Hail!
Auld Chris
We'd like to hear from you today about this game in 1982. Where you there? What did you think when you heard the half-time score from Pittodrie? What were your overall memories of watching Celtic in the 1981-82 season?
Email your contributions to editor@thecelticstar.co.uk and we'll share them later today.