STAN COLLYMORE hasn't always been a Celtic man but has discovered Celtic on life's journey and the more he learnt about the ethos of our club and the discrimination faced by our supporters over the decades, the more he identified with our cause. Celtic is now very important to Stan and it really is personal for this Aston Villa supporter.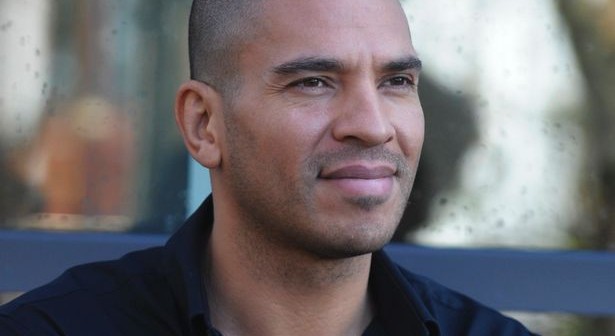 Scott Alcroft asks the #10IAR questions.
This is Stan Collymore's 10 In A Row. #10IAR on The Celtic Star.
What are your first memories of Celtic?
Danny McGrain and Dalglish wearing numbers on the back of their shorts and being fascinated as to why!
Who got you into supporting Celtic or was it something you stumbled upon yourself?
I'll be brutally honest, I had a Rangers shirt aged 17, my mate Geoff in my street was Rangers mad, a staunch Unionist with Terry Butcher his idol. At 17, particularly because of the perceived political allegiances of both clubs, Ireland, USA bombings on the mainland, I naively thought Celtic meant bad, Rangers meant good. There are good and bad in every group, but how naive was I!
Thankfully my politics along with my social awakening regarding the foundation of Celtic, it's history of inclusion rather than division meant a fascination became an appreciation. I'll always be an Aston Villa fan, that's my love, but Celtic in many ways means a helluva lot to me these days.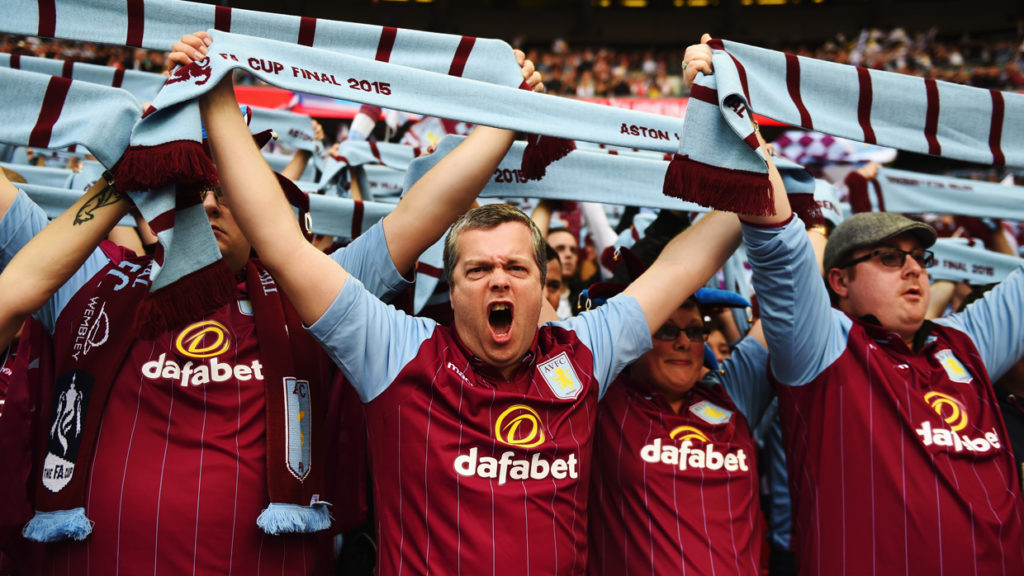 Did Celtic ever try to sign you?
Yes! I sat with Martin O'Neill in a Hertfordshire hotel before he signed big John and Sutty! He was honest and said "not sure you could play up here, in this heat without making a balls up or two".
In hindsight he was probably right, but boy I wished I could have! I Have had vivid dreams of scoring a hat trick against Rangers and giving them some!
What's the best Celtic game you've witnessed?
I was commentating at Paradise when Celtic played Manchester United several years ago in the Champions League. Firstly, I've never seen an atmosphere or felt the ground shake as I did on that night, and it was a very good performance against a United team that were serious European pedigree at that time.
To answer your question though it was a game before I was born, which I've watched so many times now and still can't believe how good the performance was! Real Madrid v Celtic in the Di Stefanos testimonial. Some may wonder why a testimonial not a thumping derby win or Lisbon, Barca pound for pound a couple of years ago? Etc etc.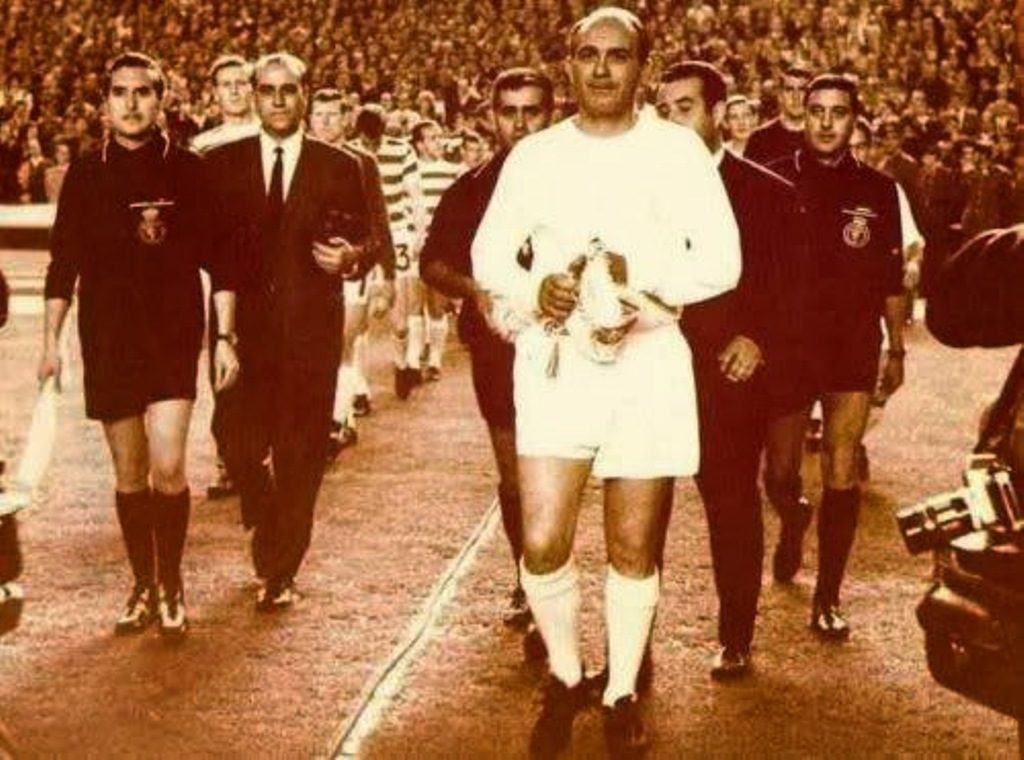 No, this was the European Champions, in the days of much less international club football, playing the dominant side of a generation, arguably ever and simply footballing them to death. I'm a huge fan of individuals dominating games, standing up and saying "here I am, have some if this", and if there's a better example of a player out to make sure in world class company that he did that, it was Jinky and his outstanding performance that night.
Unbelievable, spellbinding and a performance that demanded you look at him, just him every time he had the ball.
Do you own any Celtic memorabilia?
I've got a replica 1988 Scottish Cup Final shirt when the Hoops won 2-1 against Dundee United. Why? Seeing Thatcher hand the trophy over to Roy Aitken! Priceless.
Who is your top Celtic player of all time and why?
Henrik. A class player but more importantly a class man. If I'd have had his temperament in such a potentially volatile environment I'd have 100 England caps, and fulfilled what I achieved at Nottingham Forest over a much longer period. The player oozed quality, finishing and poise but the man was even more impressive.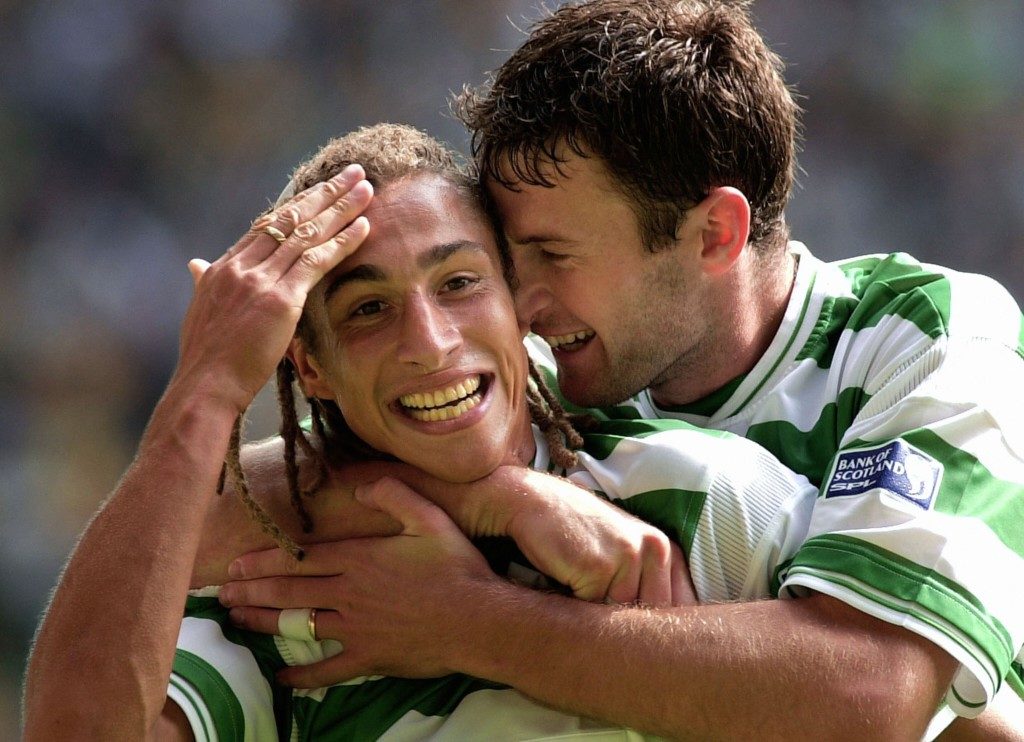 There's always lot of talk of EPL sides looking at Moussa Dembele. Do you think he has what it takes to make it south of the border?
I think it was a wise move from Dembele to join the Hoops in the first place. He could have easily gone to a "big" Premier League club and been loaned out half a dozen times already which I believe is detrimental to development, so the fact he's won trophies, played a lot of football and got used to big expectations at a big club means that when the inevitable happens, he'll be well prepared.
How do think Celtic will do in the upcoming Europa League campaign?
Nothing to fear, still plenty of very good teams in there like Arsenal (will they continue to play a second string team?) but there's no remotely resembling the quality of PSG, Barca or Man City, so with a little luck, plenty of confidence and that fantastic Paradise support I can't see any reason why latter stages isn't a possibility!
Finally, What do you think of Brendan Rodgers and this current Celtic side?
Sick of reading about "pub side this, mickey mouse league that " to be honest. Building a team with a pittance compared to even average Championship clubs in England while creating a winning culture, managing expectations of a European giant, it's history and traditions of playing the game, while getting results against teams bankrolled by nation states is an incredible achievement.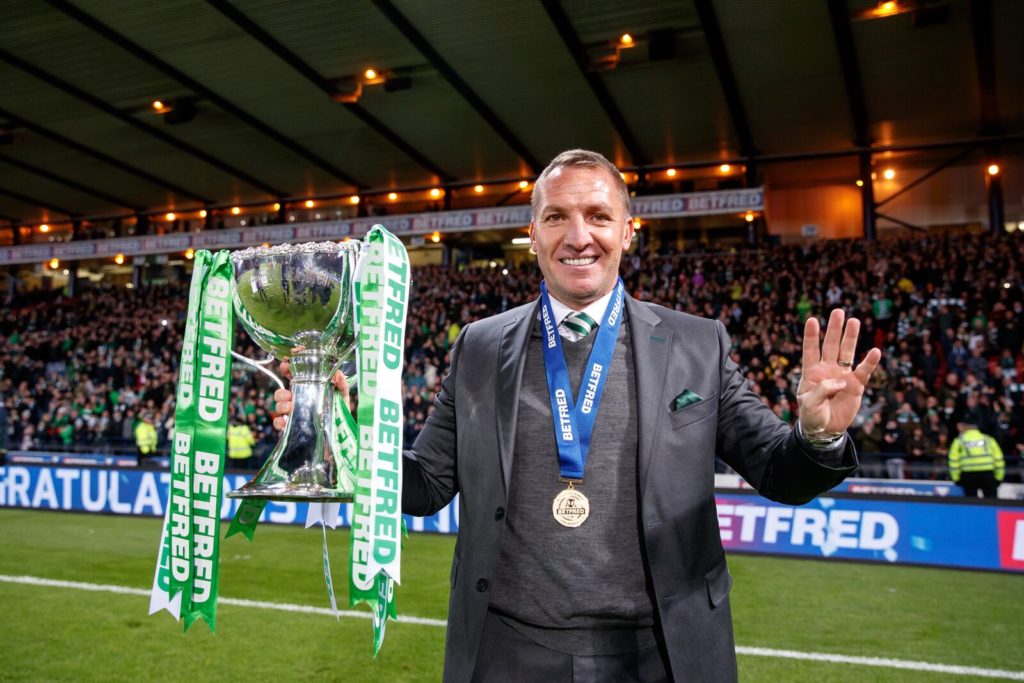 Brendan is a super coach that I think only got the appreciation he deserved at my old club Liverpool, fairly recently when his stats were compared to the much vaunted Jurgen Klopp.
It's never a given that the likes of Scott Sinclair are a shoe in to succeed in Scotland, they have to be made welcome, feel a part of something, and after his Villa experience, a whole reconstruction of his belief as a player.
Likewise exceptional scouting saw Dembele, Wanyama, VVD and plenty of others, all who are much wanted or who have proven themselves down south.
That doesn't happen unless the club, philosophy, budget, scouting and staff all buy into it.
Add Tierney who I'd say is one of the best prospects on this island and perhaps then and only then simplistic narratives of "it's easy up there" can be put in their place.
And let's be honest, if Celtic came south with the dough on offer here, goodness knows where that could propel them! But for now, in context, the whole club, staff and direction of the club is a place for winners, and doing that at any level, consistently is a bloody hard thing to do!
Thanks Stan and HH.
Interview by The Celtic Star Reporter Scotty Alcroft, we are delighted to have added Scotty to our team at The Celtic Star.
@Scotty10IAR