On my Twitter account I regularly put up Celtic pics of the past. Just a few days ago I posted one of Fergus McCann unfurling the championship flag many years ago, to which he was on the end of several jeers. It received a lot of attention and predictably a few comments were passed. It was interesting to see just how many opinions have changed as the years have passed by.
The 1st August 1998. The start of a new season and we were starting it as champions, and for the first time in a decade the championship flag was being unfurled and Celtic park was packed to the rafters to celebrate the brilliant occasion.
Tom Boyd looks dejected on the day we unfurled the championship flag 1998. Maybe it was the boos that were directed at fergus McCann by some supporters, looking back I think they regret just that. pic.twitter.com/prWtoChp3W

— JustAnOrdinaryBhoy (@ordinarybhoy) March 24, 2023

Fergus McCann along with skipper Tom Boyd unfurled the flag, to a loud roar of cheers, and unfortunately but not surprisingly a large chorus of boos. Wee fergus remain unfazed, Tom Boyd looked embarrassed. Celtic supporters at the time knew what it was all about, even in the days of no social media it was pretty obvious that it was a cert to happen. Even the dogs in the street knew there was something brewing.
Wee fergus as good as he'd been for the club, had a sort of mean streak about him, I suppose that's why he was such a successful businessman. It was his way or the highway, four managers in his five year tenure testifies to that. He was a stubborn so and so and didn't care what others thought about him, it was just his nature.
Celtic supporters at the time though weren't putting up with it any longer. Fergus may have saved us from the brink and put our club back to the top of Scottish football, but a big percentage of supporters had seen enough and patience was wearing thin as they believed his meddling ways had just seen off the man who stopped the dreaded ten, Wim Jansen.
There was also the perceived 'mistreatment' of our Irish based fans, who were offended that Fergus was 'judged' to have labelled them as bigots, a banner was unveiled that same day protesting their anger over such allegations, and rightly so. Our supporters from Ireland are a big part of the club. And to suggest they are bigots is obviously not in the slightest bit true. I doubt Fergus meant that, but as i said he wasn't really a people person.
Wim of course walked the day after that historic day in May, due to 'difficulties' with Jock Brown and of course Fergus himself. The way he dealt with the departure of Tommy Burns just a year earlier was also still fresh on the mind.
So a day that was meant to be a joyous occasion was soured by grumblings in the crowd. The booing in my opinion was out of order, but then again hindsight is a wonderful thing. At that time it wouldn't be exaggerating to say the majority of Celtic supporters felt a grievance towards fergus.
We had Just seen a successful manager in Wim Jansen walk away, our Rivals were throwing money at players right left and centre. We knew we were going to left behind and our supporters have and never will tolerate actions they Perceive as sub standard. They wanted us to push ahead and build on our title success. they speak their mind and will stand up to anyone they think isn't giving their best for the club. Even Fergus deep down would have grudgingly admired this.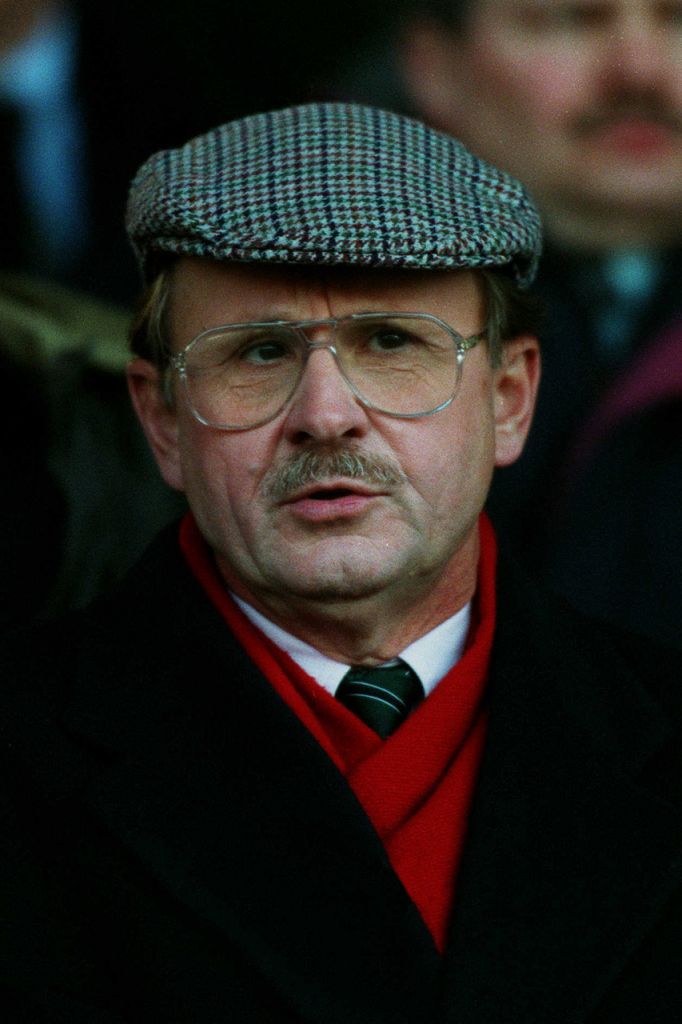 Rangers as we know would eventually go down the tubes, fergus would have known this. He knew they were slowly committing financial suicide. He was a sensible businessman after all. He knew the direction David Murray was steering Rangers and didn't want Celtic sailing into those same murky waters he saved them from just a few years before.
Fergus knew how to run a business. He wasn't changing his strategy for anyone. It was in his and the clubs best interests. He would have had a wry smile on his face when he learned Rangers had went to the grave.
That, "for every fiver Celtic spend, I'll spend a tenner" quote from David Murray will still give him a grin as wide as the Clyde when he recalls it.
Twenty five years on and fergus is hailed as a legend from the overwhelming majority of the Celtic support. Even those who booed him back then. They all know the bigger picture now. Fergus wouldn't budge on his strategy. He was truthful from day one, he saved the club (with his own cash) he stabilised us and took us back to the top of Scottish football while making a handsome profit. Not Before leaving us in safe hands, he more than upheld his word.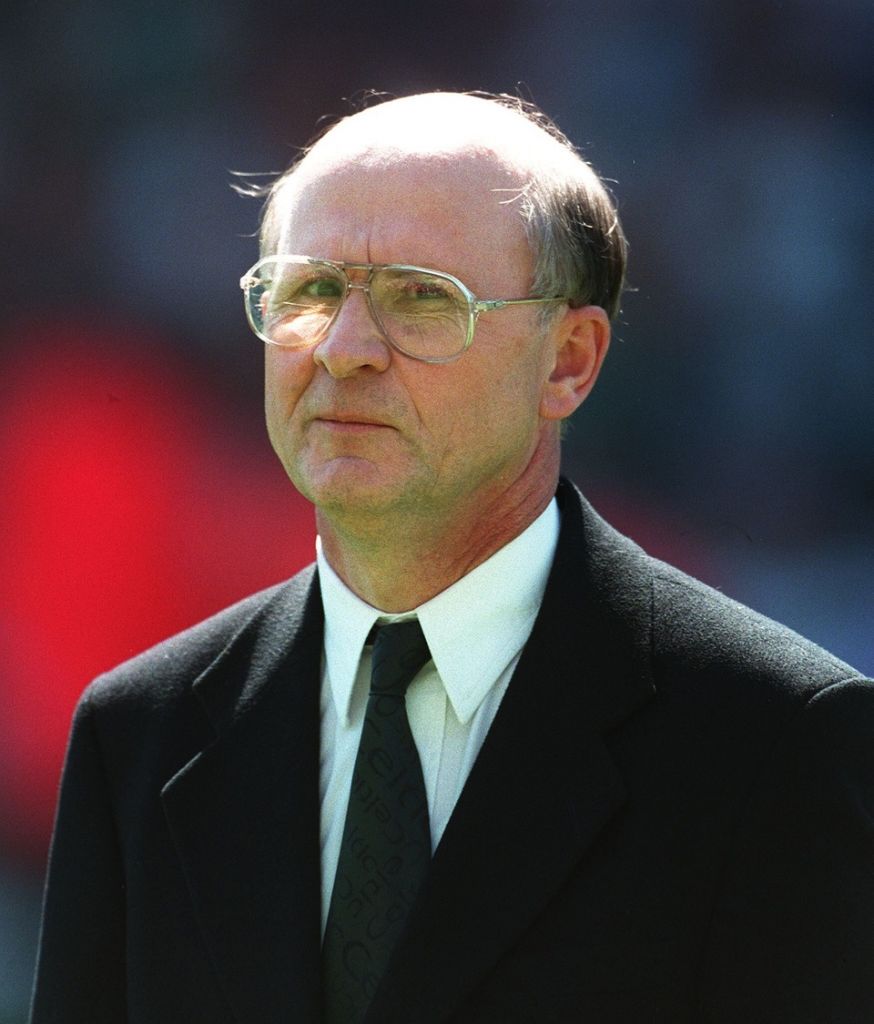 The man love or loathe him, is a legendary figure in our clubs history. It wouldn't be exaggerating to say we would have went down tubes if it wasn't for him. Yeah sure the supporters played a massive part, but fergus provided the goods. As he said himself "it would've cost less, and left the previous owners with nothing. But it would also be humiliating for Celtic. So we paid all the bills"He kept our unbroken history and left us with our dignity intact.
Those who booed him that day will today see him as a saviour and see he was just doing the best thing for the football club, and yes himself, but he was a businessman and a very successful one at that. We were very lucky to have a man like fergus run our club. He gave us a magnificent stadium, he modernised our football club and is responsible for a big part of the success and stability we enjoy today. We have a lot to thank him for.
As embarrassing as the boos were that day, I doubt Fergus still dwells on it or if he even remembers at all. He couldn't care less, that was his attitude. The very same attitude that saved and modernised our football club. Fergus played a massive part in the success we enjoy today. We all owe him a huge debt of gratitude.
JustAnOrdinaryBhoy – follow on Twitter @ordinarybhoy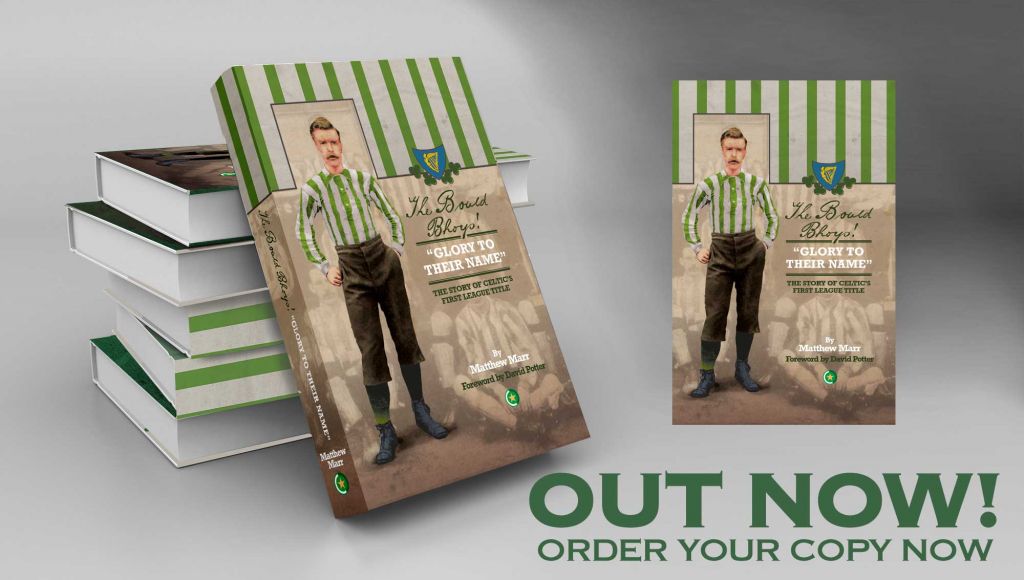 Continued on the Next Page…
WHO BOOED WEE FERGUS?