Things were happening in December 2000. Celtic had narrowly gone out of the UEFA Cup to Bordeaux, but everything else was good – more or less. But Saturday 2 December was "teetering" time. Celtic were teetering on the edge, and the season could have gone either way. On 26 November, the team had inexplicably gone down 1-5 to Rangers at Ibrox, and everyone recalled the bad old days of August 1988 when a similar scoreline precipitated the collapse which eventually changed the club, but the next six years were awful.
Defeats from Rangers are bad enough but the most important thing is the next game. Could Celtic come back from a heavy defeat? Was it to be merely a heavy defeat, or a disaster? It was to be the first major test of new Manager Martin O'Neill. We feared the worst when we went to Easter Road on Wednesday 29 November and could only earn a 0-0 draw. Yes, refereeing decisions went against us that night, but it was still a feckless performance. And now Dunfemline turned up to Parkhead on Saturday. It was a vital game. We were indeed "teetering" on the verge.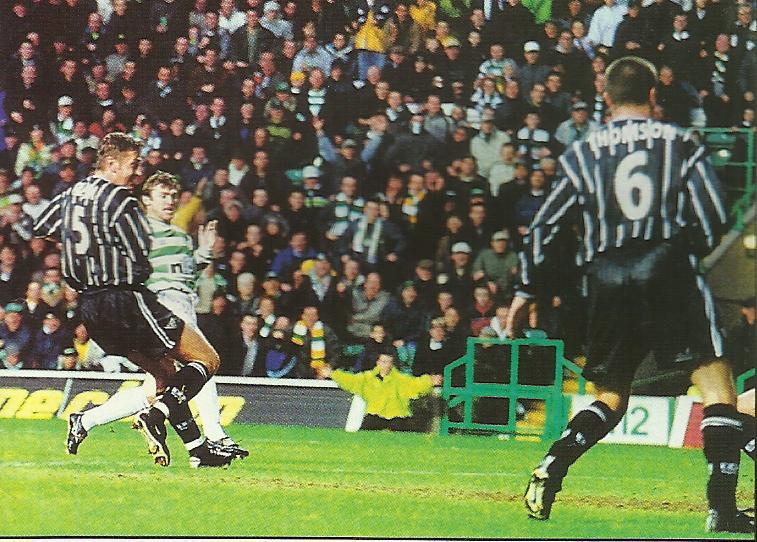 The downward sloped beckoned when Dunfermline scored in the first minute through Jason Dair, incidentally the nephew of Jim Baxter, and 59,196 people expected the worst. But this team of course had Henrik Larsson, and he was the difference. He was simply a class above everyone else, and he, Lubo Moravcik and Tommy Johnson gave Celtic a 3-1 victory. And then the following week, the team proved that it had the other thing that Champions need – luck. It was at Dens Park in one of those games with a funny kick-off. A draw would have been a fair result, but Didier Agathe bundled one over the line at the death to give Celtic three points.
From then on, we never looked back. Rangers were not doing so well, and you could almost see the confidence draining away from them. Chirpiness was replaced with apprehension which turned to out and out depression when they could only stand by and watch Celtic demolish Aberdeen 6-0. The Dons were not a great side in 2000, and they were simply torn apart by Henrik Larsson's hat trick. That was 16 December.
Two potentially difficult games awaited either side of Christmas – St Mirren on 23 December and Dundee United on Boxing Day. 2-0 and 4-0 were the results, with the game at Tannadice in particular indicating that Celtic were going places, and that in Henrik Larsson, Celtic had someone better than Santa Claus!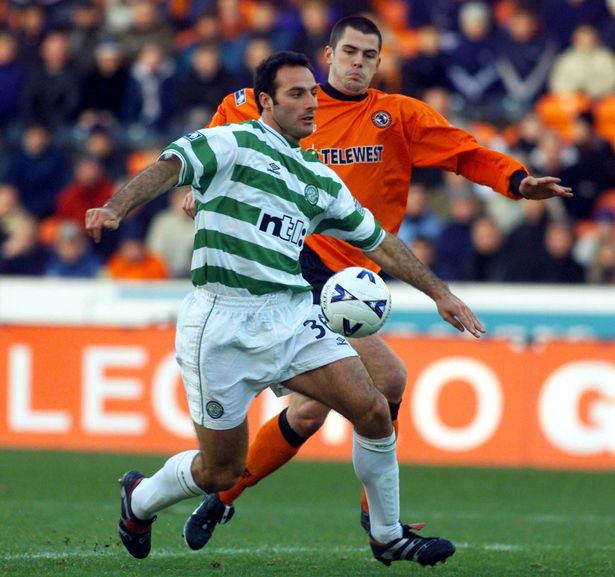 Merry Christmas was indeed the theme of 2000. Sadly HG Wells has not yet shown us how to create a Time Machine, and we are stuck with 2021! Oh, to be 21 years younger!
David Potter