BRENDAN RODGERS will with a win tomorrow against St Johnstone in the Scottish Cup add another incredible record to his Celtic bucket list of achievements and will overtake Walter Smith's record for consecutive wins in domestic cups.
As things stand Brendan and 'Walter' are tied on 23 wins in a row and tomorrow Rodgers can reach 24. That run has brought THREE League Cup successes and TWO Scottish Cups with a third – a sixth successive cup triumph the target.
If it can be achieved – coupled with an 8th successive title – it will mean that Brendan has delivered 3 Trebles in a Row and that will surely rank, just behind Lisbon, as the greatest achievement in Celtic's long, distinguished and unbroken history.
"We didn't know about this possibility of a record until last week but it's a consequence of the work and consistency of the team," Brendan said yesterday at his media conference at Lennoxtown.
You can read on for a flavour of what he had to say, you can watch this video of the press conference or better still do both!
"What we've always tried to teach the players is that the attitude in every single game is so important. Excellence is not easy. It's difficult.
"People who have been in my position will respect and understand that at the big clubs it is about winning — and that's a constant.
"It's a huge tribute to all the players who have been involved in all the games since I've been here.
"Our mentality has been to win. The job when you are at Celtic is to win games, of course, but also to try and give something that supporters will enjoy seeing.
"When we go into every game we are going out there to win and hopefully that will continue
"The culture that we've tried to grow and cultivate here has been about preparation for every single game.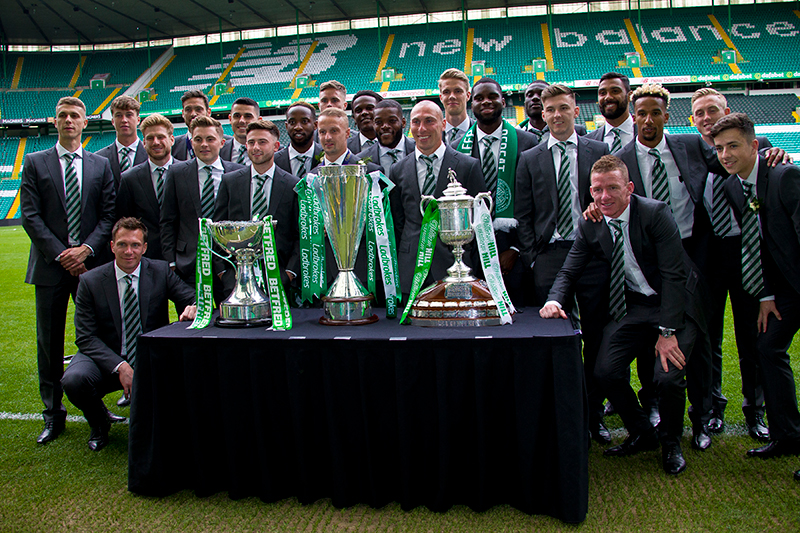 "This will be no less even though it will be the fifth time we'll have played St Johnstone this season. Our preparation is still very much focused on giving us the best chance to perform well."
Brendan though will park all thoughts of this record breaking opportunity tomorrow as he concentrates on the job in hand in his usual manner.
"I won't really mention it. I don't think it needs that added to it. We have our own motivation in order to win.
"I always think there's enough pressure around the players. I try to get them into the game clear in their mind so they can perform rather than add anxiety and stress.
"For me that would be something that could add something to it that you don't really need. There's enough for us to perform well with 60,000 there every other week.
"These records, which are brilliant, are why we are here to be the best we can be, and create this legacy in our time here. There's enough pressure around that, so my job is to try and get them into the games to work, to play and entertain our supporters."
Celtic have always had a strong affection for the Scottish Cup and as a young boy growing up in Ireland the club's successes in this competition would have been highlights for the now Celtic boss.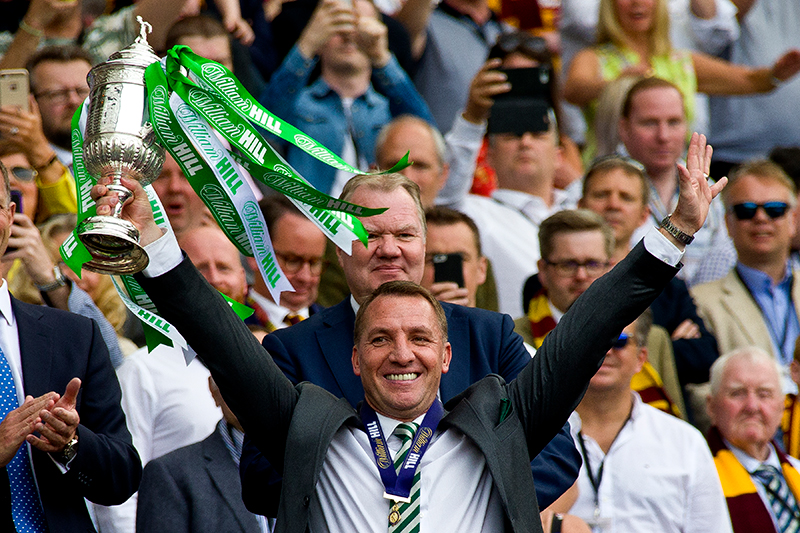 "It's one where we want to win. In my time here that's what I'm here to do. I grew up with the notion of the cup games and memories around that.
"It's the legacy we want to create. Celtic is a winning club. We're expected to win the league of course and compete in every competition you are in.
"That's something that is important for us. The fans are used to cup finals and I wouldn't swap the two days we've had in this competition.
"The finals were absolutely glorious days. The first day when we won the Treble was really magical.
"To do it without losing a game that season was absolutely amazing. And then last year winning the final by playing so well on such a beautiful day was very historic to do it back to back.
"So they are great occasions if you can get to them.
"The Scottish Cup is a historic trophy so to get your hands on it is a wonderful feeling."
Also on The Celtic Star today…
Jim Craig – McClair's goal settles the 2nd replay against Aberdeen at Dens Park