Over the years we have been blessed as Celtic fans to have saw many wonderful players 'pass through Parkhead gates', from the Jimmy Johnstone's to the Henrik Larsson's we have had some truly great players so we believe we can spot a special player when we see one.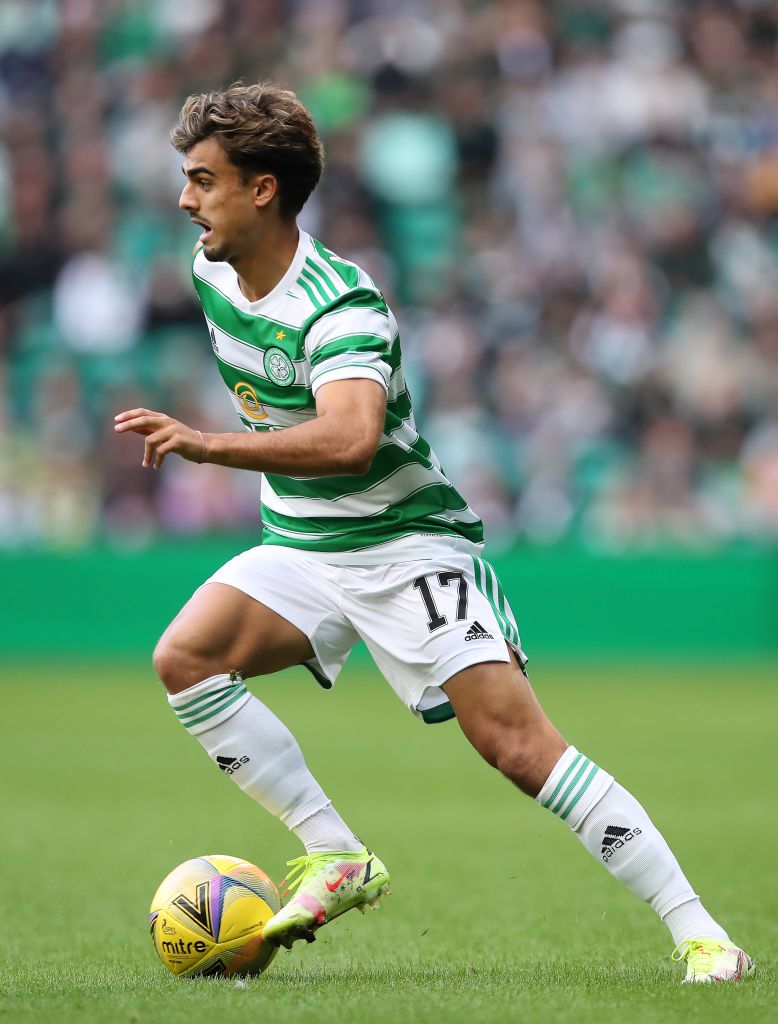 Last night I felt like I was witnessing someone striving to reach that category. Step forward João Pedro Neves Filipe, or Jota as he prefers to be known. I have been hugely impressed by the young Portuguese attacker since the moment he joined Celtic. In his nine matches so far he has 3 goals and 4 assists to his name. He could have a higher tally in both categories if he and some of the teammates he's been assisting were taking some of their easier chances they have been presented with.
This is Jota's world, we're all just living in it 🎯🇵🇹pic.twitter.com/gw3GGqSXA5

— Everything Celtic (@aboutceltic) October 20, 2021
Jota started his career in Benfica's much vaunted youth set up back in 2017 and was part of a successful team that won the 2017–18 Campeonato Nacional de Juniores and helped the team reach the final of the 2016–17 UEFA Youth League. He was also a main player in the Portuguese youth set ups since U-15's onwards playing at every level right up through to the U-21's in the last few years.
At 22 years old now is the perfect time for him to step up and prove his quality. Having only played sporadically for Benfica throughout his years there and not managing to nail down a starting position at Valladolid in Spain last season, mainly due to them being a more defensively minded team, this really is his time now to become a regular and prove what a talented player he is.
Jota is perfectly suited to Ange Postecoglou's style of play where a lot of the focus is on the wingers to be constantly involved in attacking movements. His fitness levels seem excellent as he stays involved throughout matches and rarely seems to fade in games. He is a quick and powerful runner both on and off the ball. He loves running at defenders and has great ball control and trickery which means he doesn't often lose the ball cheaply. He also gets in dangerous goalscoring positions.
In my opinion he really has got the whole package to be a top player. The fact he looks this good so early in his career is a massive positive. Although previously playing senior football for over 3 years before joining us he has only accumulated around 40 appearances, never getting a good run starting games in either team, so although he's 22 he's still similar to a talented youth player just breaking through.
Not that I think they are in the same category, but if you look at his fellow countryman Cristiano Ronaldo he had already a full season behind him at Sporting Lisbon before moving to Manchester United. During his first year at United he was often criticised for his step overs and trickery and not being fully effective.
It took him a few years before he ever reached the standard he was truly capable of. I can only see Jota improving vastly by playing regularly under Ange. I truly believe this is only the starting point in what he could finally become as a player.
We currently have him on a season long loan from Benfica but it's been heavily reported that we have an option to buy at the end of the year. The fee is said to be £6.5m. This could prove to be one of the biggest bargains we have ever negotiated. If Celtic do not break out the chequebook to seal this deal at the end of the season the board will most certainly feel the full wrath of the fans. If we could get 3 or even 4 years out of Jota he will be just coming into his prime when no doubt he'll be looking for life changing money in the EPL and could make the club a huge amount of money when sold.
This really is a win win situation for Celtic. Don't let us down. Jota is capable of being the lynchpin in capturing back our dominance of Scottish football. Don't let penny pinching get in the way.
Conall McGinty