TONIGHT Celtic will face the Norwegian Champions on the Champions League and we already know that if we win over the two legs we will play the Champions of Greece in the next round.
We haven't been lucky in avoiding the Champions of Spain, Italy, Germany, France or England. And these countries don't have just ONE set of "Champions" every year, they have a handful.
And the reason that luck isn't involved is that Celtic, Rosenborg and AEK Athens are all involved in the Champions League – The European Cup in old money – Play-offs.
Tommy Gemmell was a good friend of mine and his eyes would even in his last few years, light up when you got him talking about Celtic, especially Celtic in Europe.
Tommy of course loved it when a supporter or journalist would ask him about the goal he scored in the European Cup Final. His reply would be immediate – which one? I scored in two.
Tommy answered a set of Celtic supporters questions for me at the start of 2013 and ahead of tonight's Second Round qualifier to play in the so-called Champions League, it is a good time to look back fondly at what Tommy Gemmell had to say about things.
Here goes…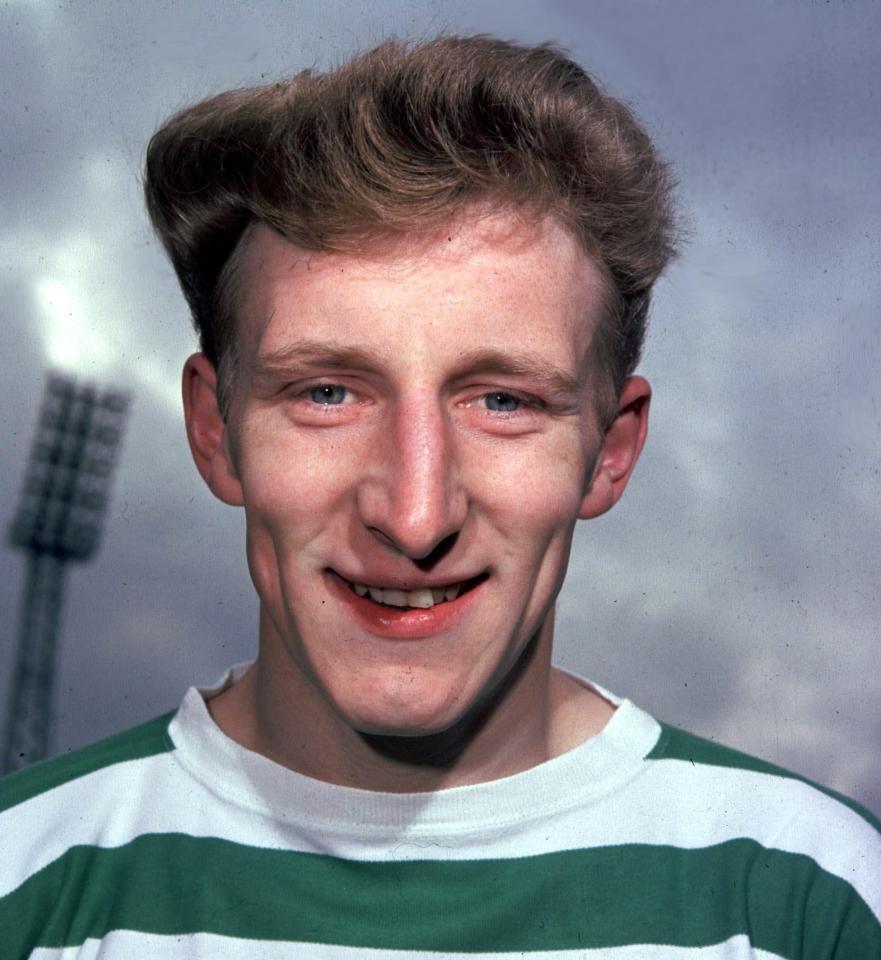 When you chased that German to boot him up the bahoochie, was it the fastest you had ever run and the hardest you had ever kicked? And was it the first time you completely missed the ball?
That was the angriest I have ever been on a football pitch. Helmut Haller deliberately tripped me just as I was about to shoot from my favourite distance – about 30 yards out – and I just saw red. There was a minute to go and Scotland were losing 3-2 to West Germany in Hamburg in a vital qualifier for the World Cup Finals in Mexico in 1970. It was bad enough being fouled, but what really got me going was the fact the referee didn't even award Scotland a free-kick. When I turned round I could see Haller running for cover, but I just made a beeline for him. Was it the hardest I had ever kicked? My shots were measured at around 80-miles-per-hour and I think he got the motherload! And, yes, it was the first time I had meant to miss the ball.
Big Tam, your free-kick goal against Benfica is etched on the memory, as is the arse-kicking in the World Club Championship debacle. Can you tell me something about these two incidents in your career?
First up, the goal against Benfica wasn't a free-kick. Wee Bertie took the deadball effort and rolled the ball in front of me about 25 yards out. I just gave it a mighty whack with my right foot and was delighted to see the ball soar into the far corner. That European Cup-tie came shortly after I had been dropped by Jock Stein for the 1969 League Cup Final against St.Johnstone. He wasn't happy that I had been sent off in the midweek game against West Germany. But I was brought back against the Portuguese giants and was happy to play my part in a 3-0 victory. I wasn't proud of kicking the Racing Club player where the sun don't shine, but I'm afraid I had just had enough of the Argentines spitting, kicking and elbowing me during our three games against them. I just exploded. I'm only human, after all.
Tommy, how long did you play for Meadow Thistle and did you ever bring the Big Cup back to Craigneuk or is that simply Craigneuk folklore?
What a good memory! No-one ever asks me about my career with Meadow Thistle! I played for them when I was 14-years-old and we had a reasonable team. I recall a player by the name of Tom Duddy who joined Celtic. He never played a first team game, but went onto sign for Cowdenbeath and then Airdrie. And there was a bloke called Eddie King who joined Hibs. I played in the morning for my school team and turned out for Meadow Thistle in the afternoon. Happy days! And, yes, I did take the European Cup trophy to Craigneuk to show it off to our neighbours.
My parents were at Celtic Park when we returned from Lisbon the day after the Inter Milan game. Following all the celebrations at the park, I took a 'loan' of the silverware for the rest of the evening. Incredible! Could you imagine that happening today? I simply lifted the Big Cup and took it over to where I stayed with my parents in Craigneuk. There seemed to be about 300 people there to welcome me home. It was just fabulous. My parents' home was a second floor apartment and I think everyone – and I mean EVERYONE – crammed into their wee place that night.
Big Tam, I think you kicked that bassa from Racing Club harder in Montevideo! Hardly anyone in the stadium saw it except for the TV cameraman. Belter! Can you tell me why you kicked him?
I'm pretty sure the guy's name was Norberto Raffo. He had been at it against us in the games in Glasgow and Beunos Aires. He was a streetwise guy. He would spit on you, tap you on the ankles and give you a dig in the ribs. But when you tried to give him a dull one, he was alert and sneaky enough to get out of the way. He would jump out of tackles and leave you frustrated. When there was yet another lull in play he was standing there, just smirking. I lost it. That's when I decided to mete out some justice on behalf of myself and my team-mates. I'm not proud of it, but he had it coming.
When you kicked that German player in the Germany-Scotland game (3-2 defeat) was it frustration because Muller fouled in the build-up to the German goal or did that particular player do something to annoy you?
No, it wasn't Gerd Muller who fouled me. As I have answered elsewhere, it was Haller. Gerd was great at sticking his backside into defenders and making it virtually impossible for them to get in a tackle, but, on this occasion, it was their midfield player Haller who did the dirty. By the way, I didn't realise he could move so fast!
Tommy, thanks for many of my finest memories. My questions are. 'What was in your mind when you stepped up to take a penalty-kick? And did those thoughts change the more penalties you took?'
My main thought when I was taking a penalty was to get the ball on target. Obviously, that was a must! And I wanted to hit it as hard as possible. With that combination, I reckoned I stood a good chance of scoring a goal. I made my mind up very early in my career that was the way to take them. I rarely changed my mind when we got an award. Get it bang on the button and leave the problem with the goalie!
Can you recall the most motivational team talk that you heard from a manager? And if so, can you tell us a bit about it?
Not a lot of people know this, but most of Jock Stein's team talks were done well before a game. He would go through everything in meticulous detail when we were at our training HQ at Seamill. He would drum things into us and, come the day of the game, he would go round us all individually and say, 'Now remember what we spoke about. You know how this guy plays, don't forget what I told you.' And so on. Yes, he had the ability to change things if it wasn't going to plan, but, thankfully, most times it did. But it was Seamill where the real hard work was done regarding tactics and suchlike.
TO BE CONTINUED SHORTLY…