The Celtic Star's Fan of the Week is back. Last week we had Gregor B chatting about Celtic, this week we have Jim.
We have had two fans of the week from Scotland, so we have decided to cast our net a little further afield and caught a Canada-dwelling Celt.
"My name is Jim and I live in Corunna Ontario Canada. I'm a member of the Sarnia CSC and have been for over 11 years. Before I moved to Canada, I was a member of the Sons of Donegal bus in Glasgow.
Earliest Celtic memory?
My earliest memory of Celtic was going to see us play south American team called Penerol around 74-5 with my dad, Harry.
How did you end up supporting the Bhoys?
Its always been Celtic in my house and my mates at school were all tims so started going every week with them from about aged 11 onwards.
What does a normal match day involve for you?
Game days now consist of depending on time of games away games usually around 7am and home games around 10am, I drive to the Celtic club in Sarnia and watch with the Bhoys there after watching old games on YouTube and listening to some Celtic music to help get in the mood.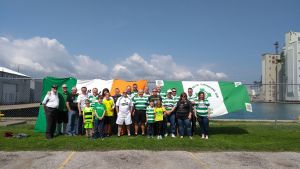 Best Memory supporting Celtic?
Best memory of being a Celt would be between Centenary double and Seville.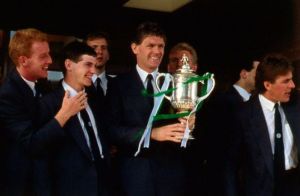 Favourite player of all time and why?
Favourite player would probably be Paul McStay although I loved Tommy Burns too.
Favourite current player?
Best current without a doubt is Broony as he leads by example every game.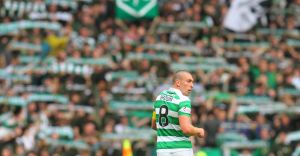 Best transfer in your time supporting Celtic?
Best transfer would be between Henrik and Lenny as Lenny's signing drove us on to the treble in Martin's first season.
Biggest transfer letdown in your time supporting Celtic?
Worst signing sadly this is hard as been a few would probably need to be Scheidt as it was 5 million down the toilet when we were up against them when they were spending lots (none of it their own) to secure the league.
Favourite away ground?
Best away atmosphere would probably be Tynecastle as with smaller grounds the home fans right on top of you a last minute winner there always felt so good.
Do you think Neil Lennon will deliver us 10IAR?
I have every confidence in Lenny to steer us to ten in a row as his love and energy for Celtic is the same as ours and he wants the ten as much as we do."
Thanks, Jim!
If you would like to take part and answer some questions for us please email editor@thecelticstar.co.uk