CHIC CHARNLEY has this week been in the media ahead of the Scottish Cup tie at Firhill tomorrow in the early evening kick-off. Charnley is a Thistle legend but has never hidden his allegiance to Celtic.
He talked about how he almost signed For Celtic after starring in an end of season testimonial match for Mark Hughes at Old Trafford and winning the Man of the Match. The then Celtic manager Lou Macari had second thoughts though on bringing the maverick midfielder in and in doing so ended a lifetime ambition to become a Celtic Star.
Those were dark days for the Celtic support and whether Charnley could have made a difference or not is debatable to say the least but he certainly would have put his heart and soul into the task.
These days things have turned around dramatically with Celtic having dominated the Scottish game this century and are currently looking to win a quadruple treble and in doing so reach 9 in a Row.
That means something and as a supporter, Chic understands that fully as does his 11 year old son. And if Celtic do reach Nine then he is 100% correct in saying that the pressure on everyone at both clubs and indeed all their support, will increase dramatically next season. It is going to be something else entirely.
When we stopped them doing Ten, a few years after Charnley played his one and only game in a Celtic shirt at Old Trafford, the tension in the second half of that season was like nothing else we've experiences since, so younger Hoops support don't have the first hand experience of what is coming their way. Chic knows though and he's spot in too.
First of all he thinks that Celtic's superior quality will tell, then he goes on to talk about the pressure both sides of the city will feel.
"I still think Celtic will win the league – not because I'm a fan but because they have the better players," Chic told the Media this week as reported by Glasgow Times.
"(The) Rangers have the bit between their teeth after the last two derbies, but Celtic have a stronger squad and they have more experience of getting over the line.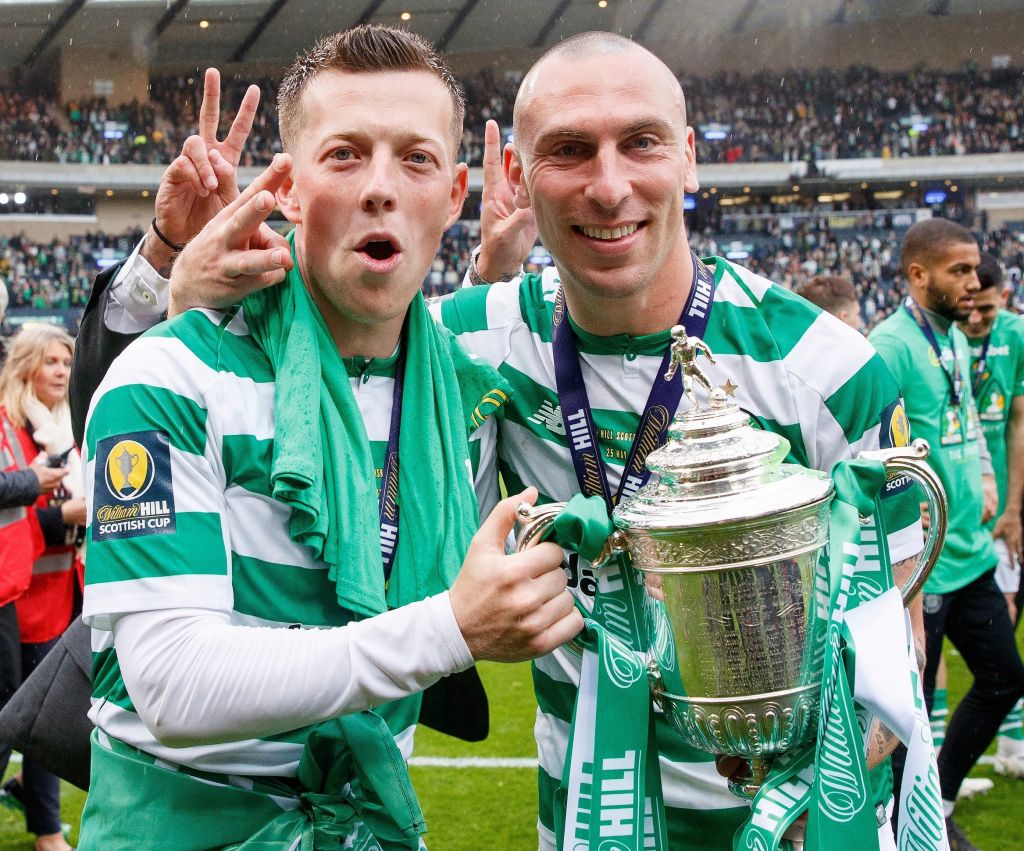 "Callum McGregor, for me, is the best player in Scotland. The way he opens his body, looks, is aware of everything. He could have gone to the Premier League, he could play anywhere that boy."
Charnley watched as Tommy Burns' talented side tried and failed to stop Rangers heading towards nine in a row and as a result having to deal with more and more pressure the closer the Ibrox club (now deceased) got to achieving the Ten.
"There was a real frenzy about that, as there is again now," Charnley noted. "Even Steven Gerrard has been caught up in it. Everyone tries to play it down, but it's massive. My 11-year-old son is going demented about Celtic making it nine and 10-in-a-row.
"If they do manage to make it nine then next season there will be even more pressure on both teams. It's who can handle it best. It is just going to go nuts, more so if they get the nine.
"There is more pressure on Rangers to stop Celtic winning nine. When Celtic were trying to stop it I remember, as supporter myself, it was fever pitch. That is all their fans talk about.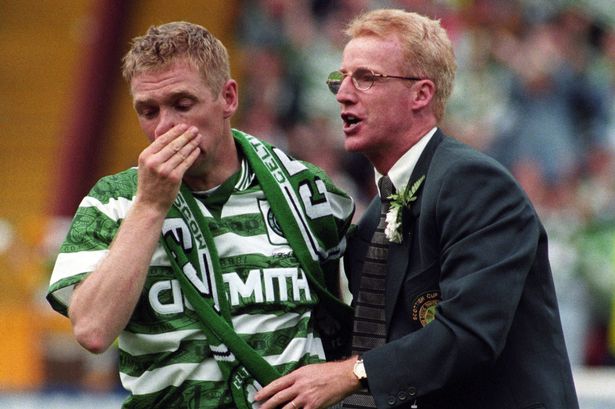 "I remember when Tommy Burns – whom I knew well – was Celtic's manager. I told him that he had to stop Rangers winning Nine-In-A-Row. He would've been getting that 20 times a day. As it happened, he was sacked when he failed to prevent that happening.
"Rangers had some team back then. But Lenny has money now. The two players (Patryk Klimala and Ismaila Soro) will make a difference."
Chic also went into a bit of detail about what happened around the Mark Hughes Testimonial back in 1994 and how his dream of signing for Celtic was left in tatters due to some backstabbing and gossip.
Chic started by explaining how he came to play For Celtic that night.
"Macari called John Lambie to ask if I could play as a guest for Celtic against United at Old Trafford.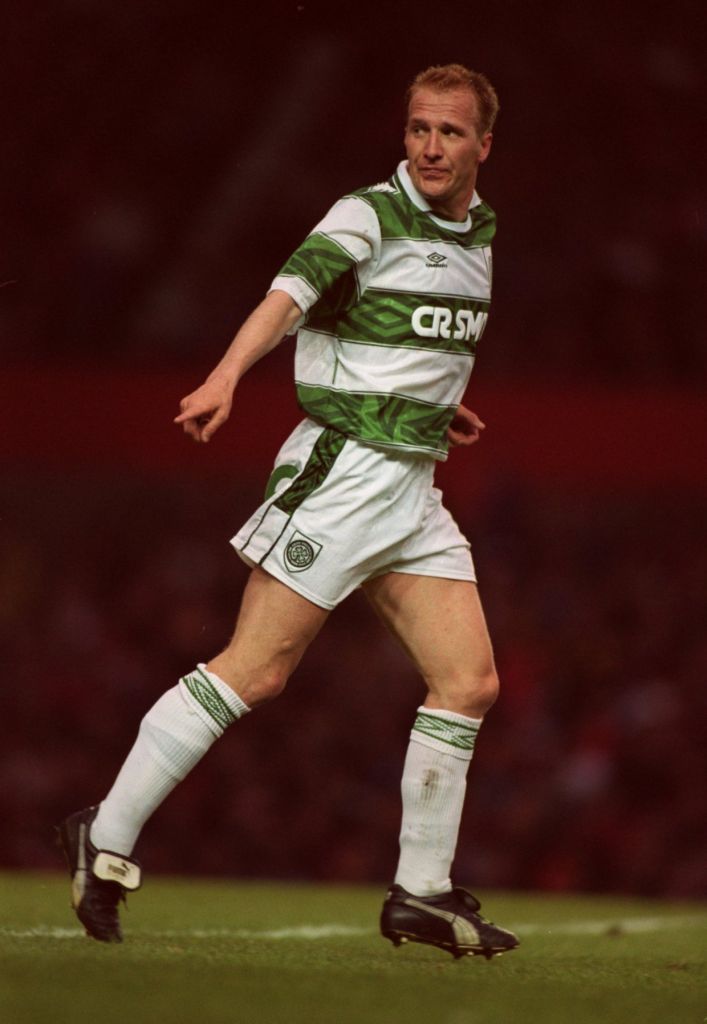 "Our season was finished and I was in the pub when I got the call. I told the gaffer I'd had about ten drinks, but he insisted that I get myself down there the next day.
"As it turned out, I played well and won the man-of-the-match award, getting a couple of assists in a 3-1 win.
There was talk of me signing for Celtic afterwards but Macari said I had refused to go to Canada for a post-season tournament with Celtic because I'd already paid for a holiday in Portugal with the Thistle lads.
"Anyone who knows me, and who realised how much Celtic mean to me, would know straight away that's rubbish. The fact is he'd asked me what my plans were, but he never asked me to go away with them because I would have done that, no problem.
"My own belief is Macari spoke to another manager who advised him not to touch me — I won't say who it was. Anyway, it turned into a nightmare because I'd been so close to joining the club I loved.
"My head was all over the place and I ended up being freed by Thistle the following season. All through that campaign I kept thinking I should have been playing for Celtic and it just did me in, especially when they went on to win the Scottish Cup.
"If I'd known I was only ever going to have one game in the Hoops then that would have been brilliant. But to have the chance snatched away like that just wrecked me.
"The only consolation for me was that Macari was sacked after Celtic came back from Canada. I was glad about that!"