YESTERDAY we covered the events on a glorious sunny May weekend in 1998 when Kilmarnock scored a late winner at Ibrox on the the Saturday afternoon giving the chance for Celtic to go to East End Park the next day knowing that a win over Dunfermline would be enough to win the league for the first time since the Centenary season and in doing so stop Rangers reaching the holy grail of Scottish football – Ten in a Row.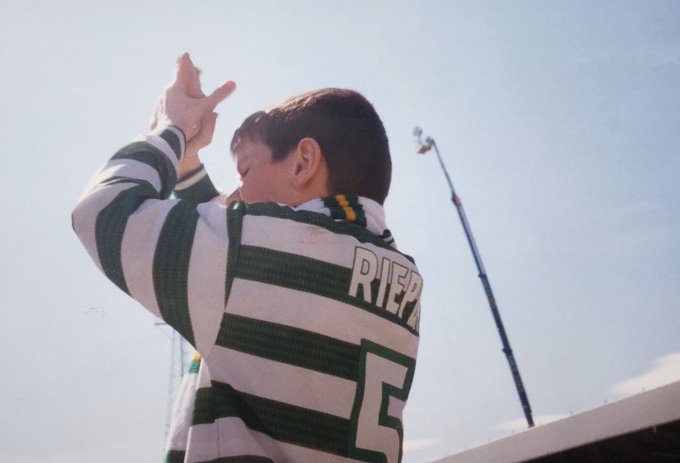 We had highlights from both these games and some very special photographs of the Celtic Support in Fife that sunny afternoon and these are well worth having a look through.
If you missed that one yesterday, you can catch up below. It's highly recommended.
East End Park, Dunfermline – The week before Celtic stopped Ten-in-a-row | The Celtic Star https://t.co/5QQySRzWgg

— The Celtic Star Editor (@CelticStarMag) March 31, 2020
We also asked you for your stories from that afternoon. Sean McAtee got in touch to tell us about how that weekend went for him. Here's what he told us…
My memories of that weekend will remain with me forever. Firstly, the Kilmarnock v Rangers game. You showed a wee clip of the highlights. As you mentioned the Kilmarnock goal came on the 29th minute of the clip but obviously really late in the game.
My old school St Patrick's Primary, Denny were playing in a final during the half time break at Ibrox that day. This meant a few of the St Pats parents were sitting in the free Broomloan that day amongst the Rangers supporters. I was told that the tannoy informed the natives that it was Denny Primary that was playing and not St Patrick's Primary.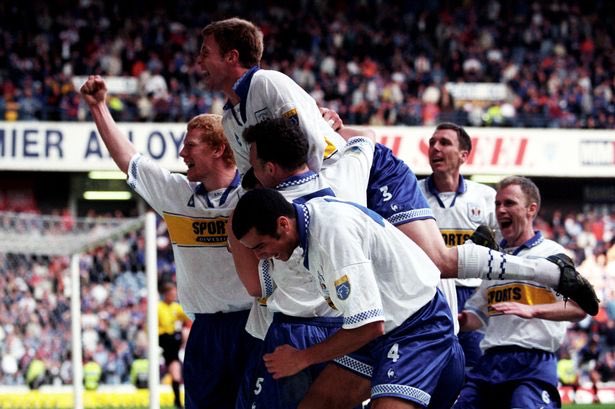 Strange. However, take a look at the crowd behind the goal when the ball hits the net. My friend's mum, wearing a bright yellow jacket, momentarily forgets where she is and jumps up to celebrate! She is quickly pulled down by another parent. Have a look. Hilarious. Gone yourself Aggie!
My house phone never stopped that day. It was finally our turn and every Celt on the planet was buzzing and couldn't wait till the next day, where we would surely stop 9 years of pain at East End Park.
That morning all the Denny Bhoys were down the town from early on. Tricolours up lampposts, a few bottles of this and that, on top of what had been skelped the night before. A few rebs sung etc, spirits were high. This was meant to be the day we were all waiting for.
My brother in law, who is from Dunfermline had got me a ticket in with the home support behind the dugout. Not sure if I would get in or not, I disguised myself as a Pars fan. Juventus top over my Hoops!! Got in no problem, but because I was so nervous I had blown my cover within a few minutes.
By that time I wasn't caring and basically brass necked it, Juventus top off, Celtic top showing. Celtic took the lead, it was looking good. I always remember after half time, the two Dunfermline fans at either side of me never returned to their seat. Wonder why?
A bhoy a few seats back shouts, "is there anybody sitting there pal?". "No, fire away mate". He sat down and opened up his jacket to reveal a whole choice of miniature spirits. Happy days, this couldn't get any better.
However, during that time as a Celtic supporter you always had a sneaky suspicion that something bad was just round the corner. It was.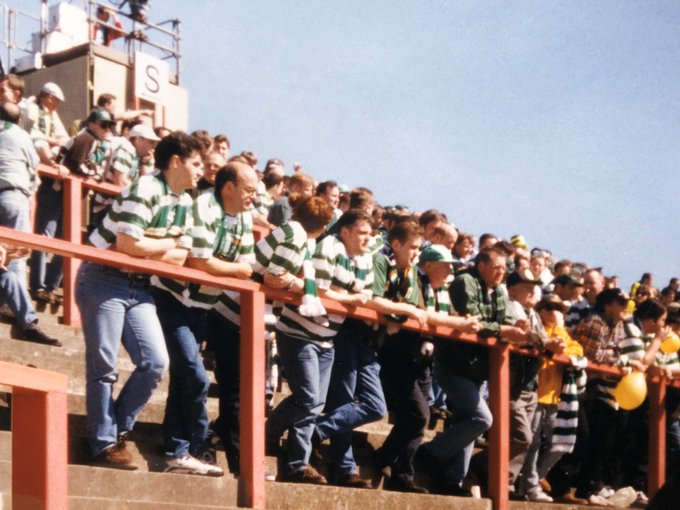 Heading out the game that day, I recall a Dunfermline fan shaking me by the hand and saying " good luck next week, you'll win it next week". He wasn't wrong. The King fired an early opener, but as the game went on it was beginning to turn into a nervy day at Paradise.
Harold Brattbak released the tension late on and finally, finally, our day had come.
My brother Paddy and I were one of the first on the park that day. The steward half heartedly tried to stop us. No chance. Great memories.
The young Celtic fans have no idea how lucky they are. Perhaps we all take success a wee bit for granted now? In the last few Glasgow derbies at home I've been a wee disappointed by the lack of support by the new age fan. Sitting there, arms folded, waiting to be entertained and criticising any backwards pass etc. Even big Forster was taking stick when he never released the ball having had it in his hand all of 2 seconds.
Hopefully, when this terrible virus is over, we can all raise the roof and support the team like never before. Don't take success or indeed life for granted. Stay safe and God bless.
Sean McAtee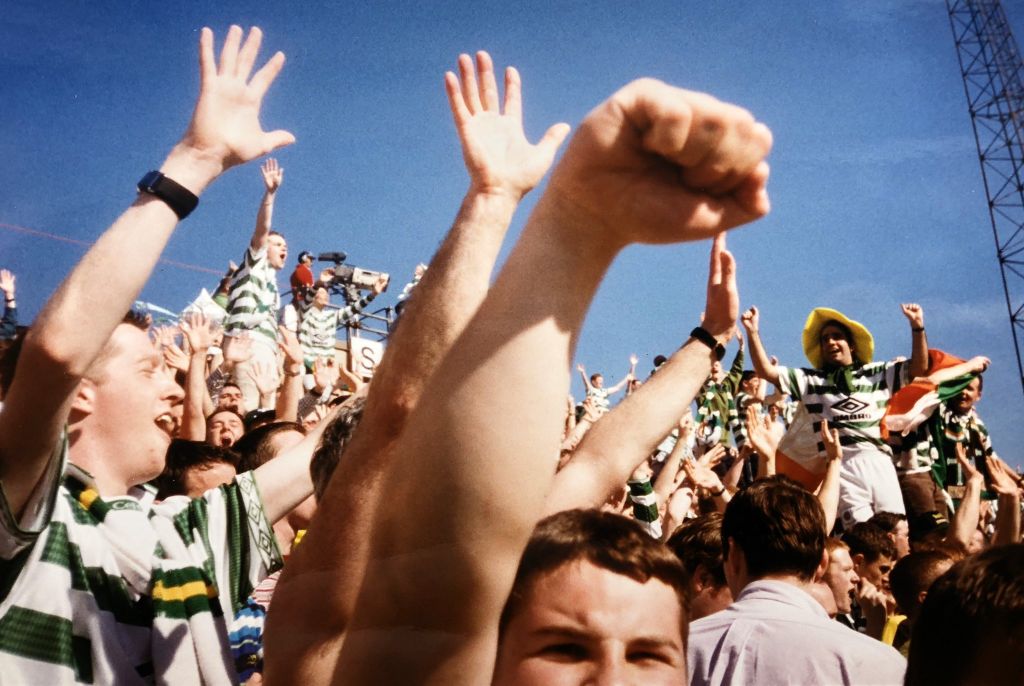 A shorter piece from Mark Evison is next.
I had been living in Fort Lauderdale at the time got offered a ticket for the last game of the season at Parkhead so flew home. I went to Dunfermline without a ticket, didn't get in, hung around till half time before heading homeward. I was gutted with the draw at the time but looking back it made my trip to Paradise even more special. On the Tuesday I headed back to the States with a bag full of goodies for all in the South Florida Celtic Supporters Club."
Fancy sharing you Celtic memories with follow Hoops fans on The Celtic Star? Just email to editor@thecelticstar.co.uk and we'll do the rest. HH
Tiger Woods, Muhammad Ali and Tony Watt plus Barcelona Photo Special…https://t.co/VnELhI91FT @32watto_ @CelticFC @CelticFCSLO

— The Celtic Star Editor (@CelticStarMag) March 30, 2020
Celtic, Hearts and Hearts Supporters – David Potter | The Celtic Star https://t.co/Jw0JHV5D9d

— The Celtic Star Editor (@CelticStarMag) March 26, 2020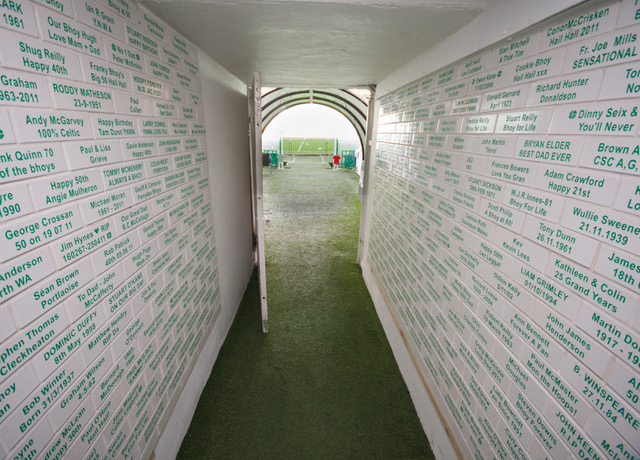 Take The Celtic Star's Photo Tour of Celtic Park and enjoy our stunning photos from inside Paradise RIGHT HERE, RIGHT NOW.
Support Celtic Youth Development
Help raise money for Celtic Youth Development by joining the £1 weekly lottery and you could win up to £25,000 – just click on any one of the photographs below to join. Lots of our readers have already done so and they're now doing their bit to help fund Celtic Youth Development that can deliver the stars of tomorrow and beyond. And you might even win a few bob too! And a special thank you to all The Celtic Star readers who have already signed up and are now supporting youth development to give us the Celtic Stars of the future…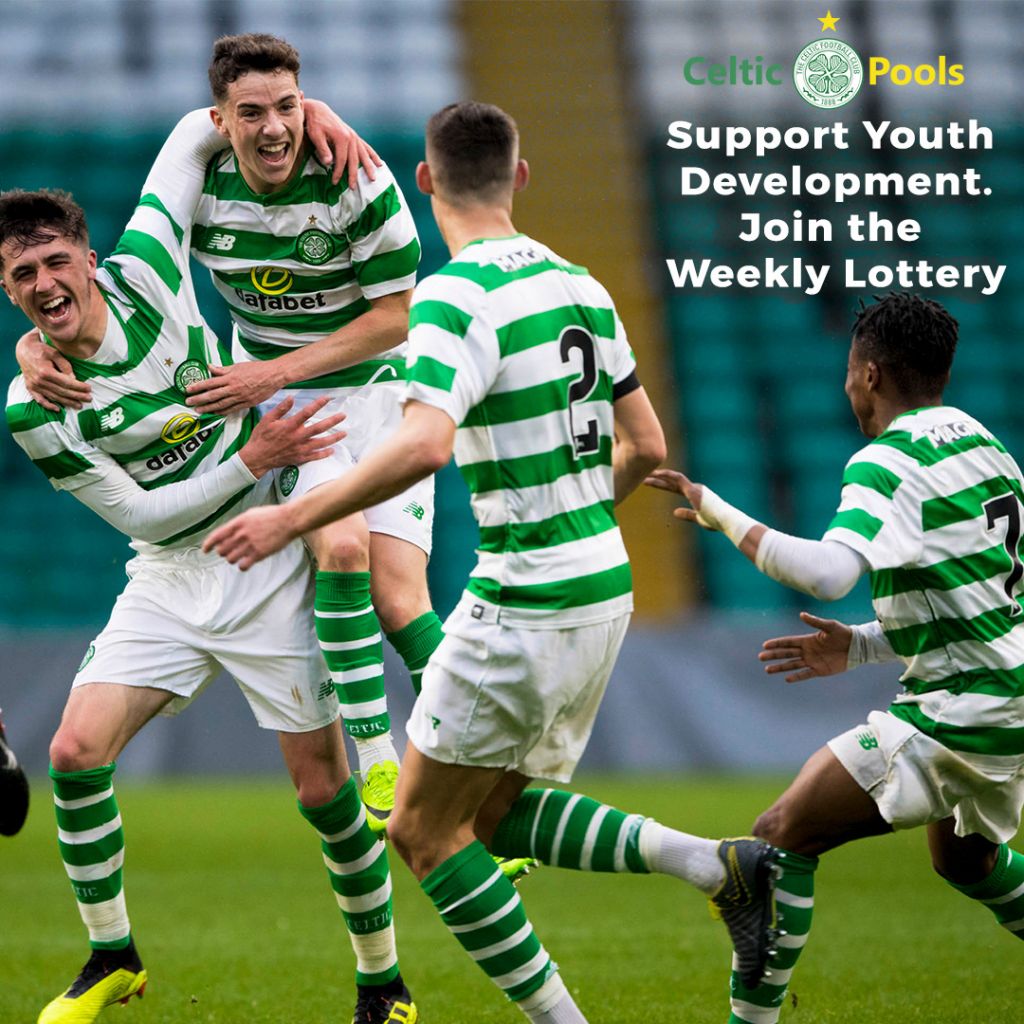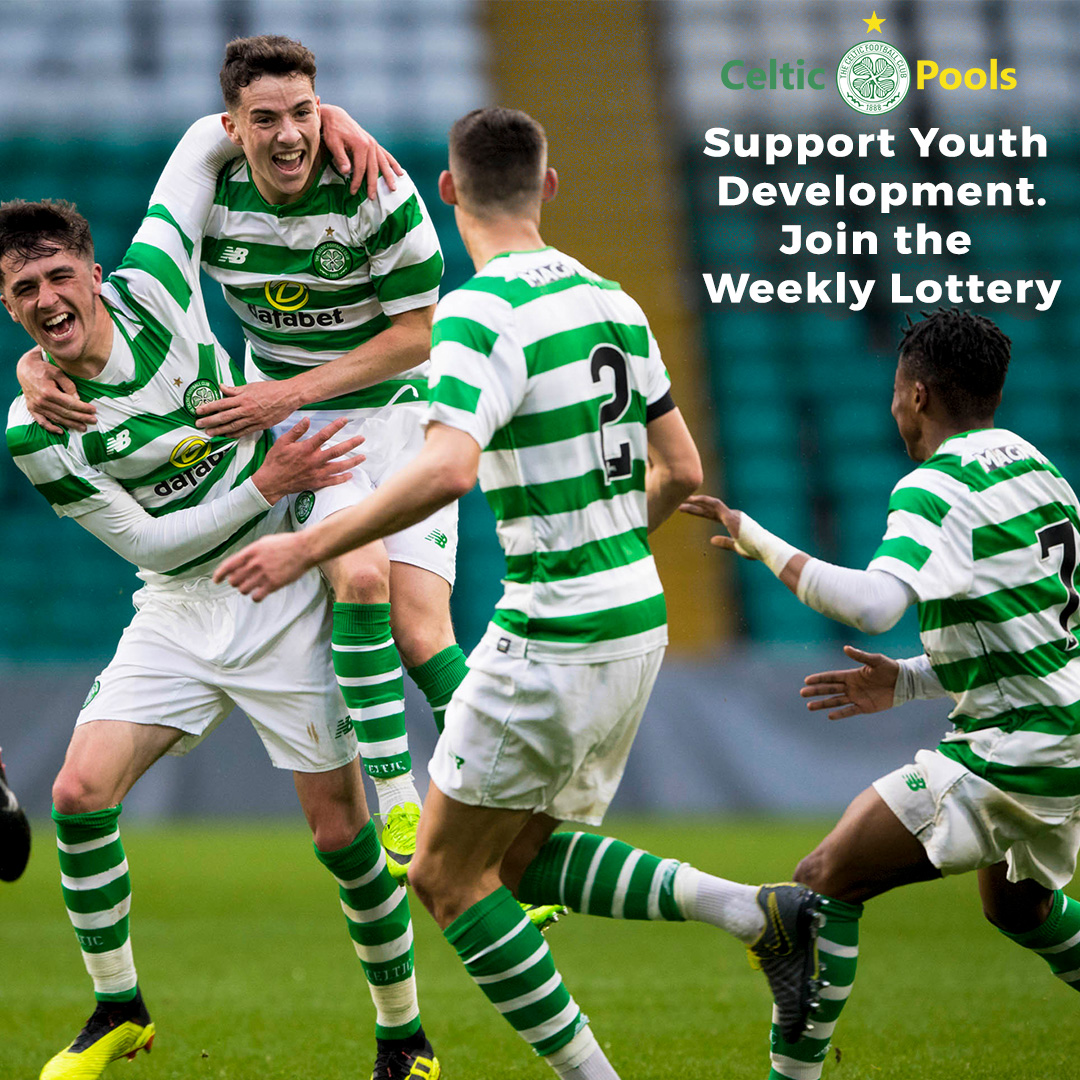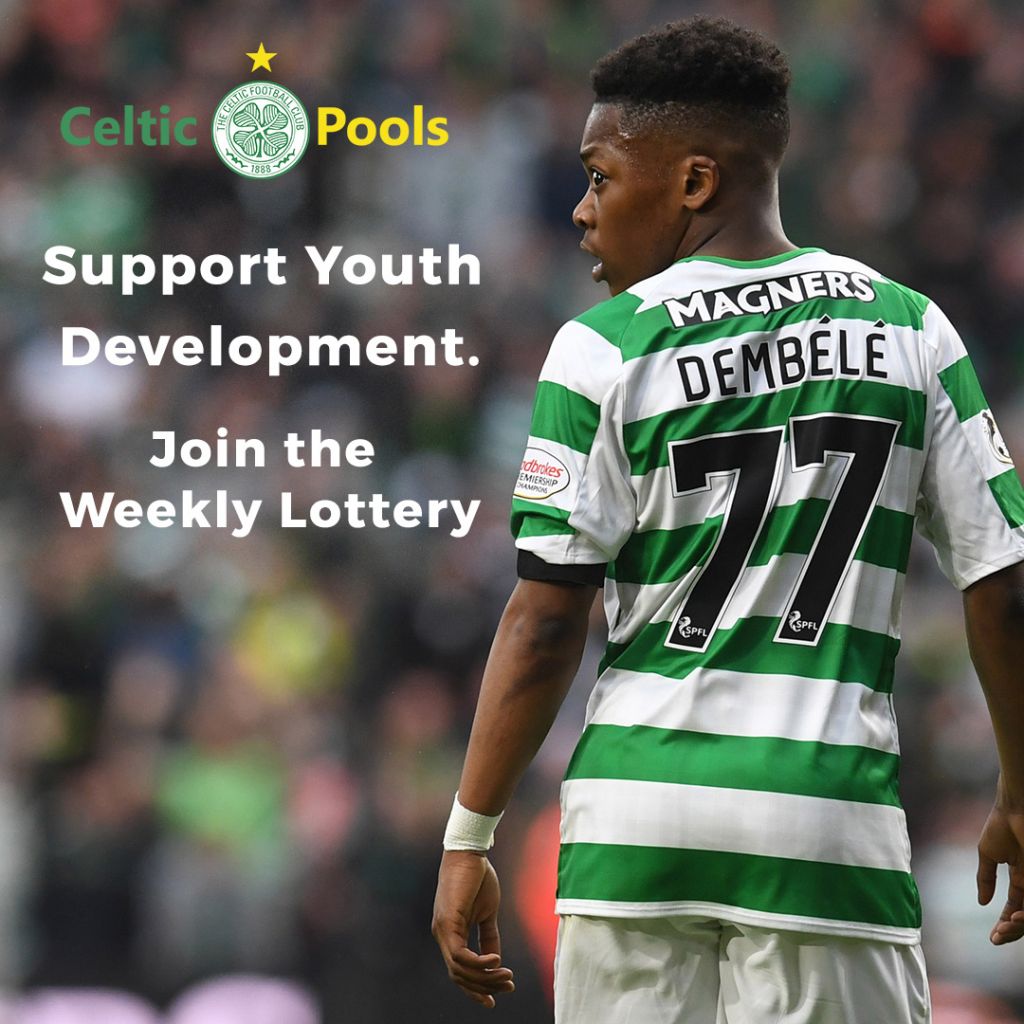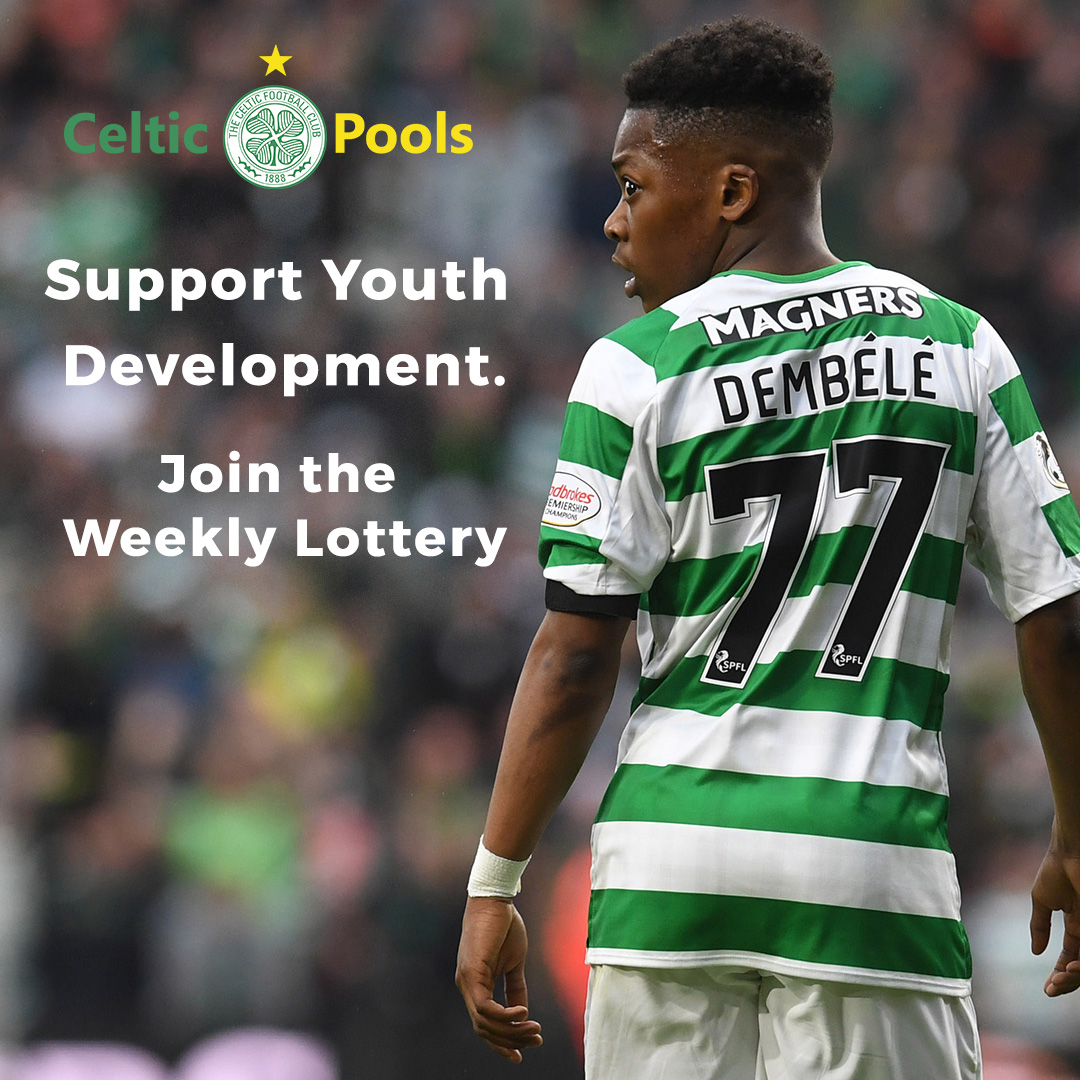 Invincible author Matt Corr's names his @CelticFC Legends…https://t.co/AHlwWQZ9ez @Boola_vogue @lcafiero

— The Celtic Star Editor (@CelticStarMag) March 27, 2020
"La Marseillaise" – Celtic's French Connection and the pain they've inflicted | The Celtic Star https://t.co/6WZIStbUzi

— The Celtic Star Editor (@CelticStarMag) March 27, 2020