Today is the day that every Celtic fan gets to see the beginning of the end of a revival.
At 2.20 pm today or thereabouts 'the' Rangers manager Steven Gerrard will have to accept the game is up. The gulf in class is just too much and the stain on his reputation should he continue is not a price worth paying.
A man with an almost impeccable playing career entered management at the wrong place at the wrong time and at a questionable choice of club, and will today, if he's not already certain know that it's just not worth hanging around.
I like many Celtic fans I'm sure had an awful lot of respect for the man who will be sat in the opposition dugout this afternoon. Steven Gerrard's Liverpool career however was always without that league title. The FA Cup heroics against West Ham, The Champions League one man show against AC Milan from a 3-0 half time deficit in Istanbul. The title remained elusive and history is repeating.
The legendary status bestowed upon him by a Liverpool support brought up on the likes of Shankly, Paisley, Souness, Dalglish, Rush and Hansen was one he worked for and with whom he'd almost earned the right to be spoken of in the same breath.
Had Gerrard won that title he may even have achieved parity with those greats. That he fell short with a slip of the foot at will always lay questions at the door regarding his position amongst Liverpool's pantheon of greats. He was Liverpool's greatest nearly man.
As a manager he took a gamble, a massive lay your cards moment. You can almost admire his bravery.
To take on such a role at such a club showed he did indeed have character. You could argue he felt the only way was up. He may even have had insight that his managerial opponent Brendan Rodgers was unlikely to hang around when admiring glances from the English premiership returned, that this would leave Gerrard, with an opportunity to end Celtic's dominance.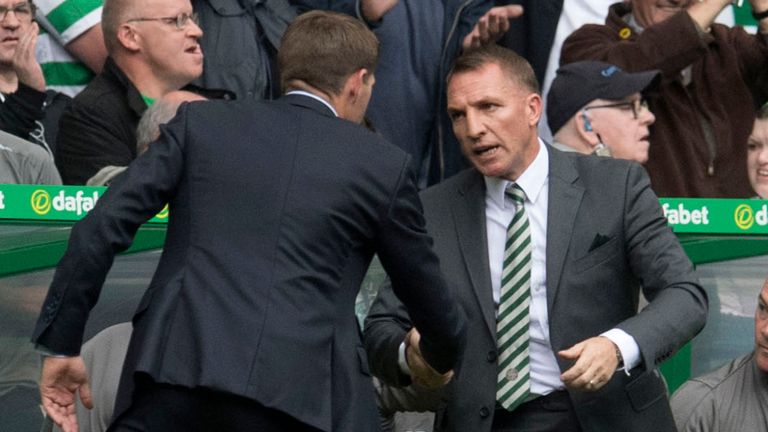 Win a title then those self same suitors who batted their eyelashes at Brendan would follow suit. Steven Gerrard would fall into a top six premiership side en route to returning one day to Anfield as the man who could and indeed would deliver that title the eluded him as a player.
But there was and continues to be a perfect storm brewing. Brendan Rodgers did indeed leave and the road possibly did open for Steven Gerrard. There may even have been that skip of the heart when Celtic awarded the full time job to a man south of the border who is or at least was until this season viewed as an English managerial failure.
Add to that Jurgen Klopp will end a thirty year wait for the Anfield faithful and that elusive league title, right on the back of Champions League and World Championship successes. The route to Anfield is further blocked off by the news Mr Klopp has signed a new contract. For Steven Gerrard the walls are closing in.
As Neil Lennon has galvanised even rebuilt a stagnating Celtic team, Gerrard looks on as the clarity of thought kicks in. He  of course knows as we do that the gamble has failed, the road map has been blown off course.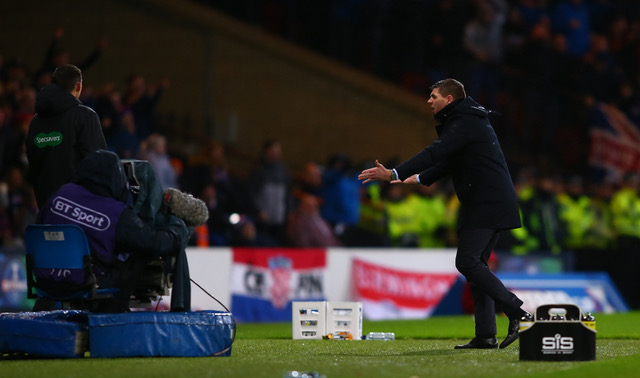 Gerrard has been well rewarded for his role as 'the' Rangers manager. The boat has been pushed out. It is now a similar financial model to when the previous incarnation of the Ibrox club folded. If they were all in on their own money and those of their investors last season, then they've now borrowed their best mate's car keys and talked them into the remortgaging of the flat for one last gambler's addiction to the all or nothing bet.
Today at Celtic Park we will see it reaffirmed that this is the game too far. As Celtic win this Sunday lunchtime it will become all too apparent to Steven Gerrard that the League Cup final was his all-in moment.
As his board begs and borrows for the money to match just one more throw of the dice, Hampden and the League Cup final was surely the realisation that 'the' Rangers had given everything they had. They'd met a Celtic side who had thrown in their worst performance in a cup final in many a year and yet Steven Gerrard's team had left with nothing to show.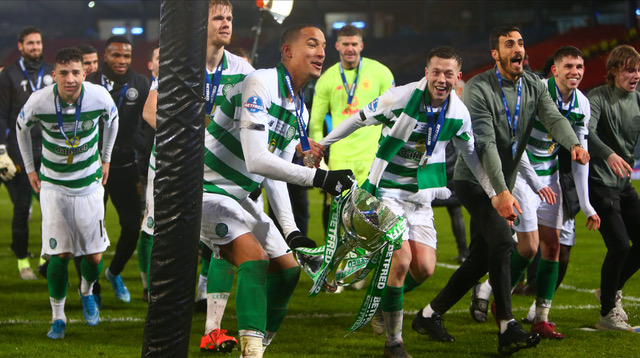 Today is just about crossing the I's and dotting the T's on the end of Steven Gerrard's hopes and aspirations as a manager of 'the' Rangers. What he already knows will be fully affirmed this afternoon.
Defeat will leave Gerrard and his 'Rangers' side with nowhere left to go. They will leave Celtic Park eight points behind in the title race.
They may be able to cling to the game in hand they still have but like a boxer back on his feet after his count for eight, he will only be moments from defeat. It is likely like all good corners that they will call time on his fight at the signal of the fighter himself. The towel will be thrown in and it will be for some other to preside over the end of 'the' Rangers.
The warning signs were there at Ibrox where all bar the Celtic support believed 'the' Rangers were about to emerge from the giant shadow of Celtic. The 2-0 defeat left them and Gerrard whimpering.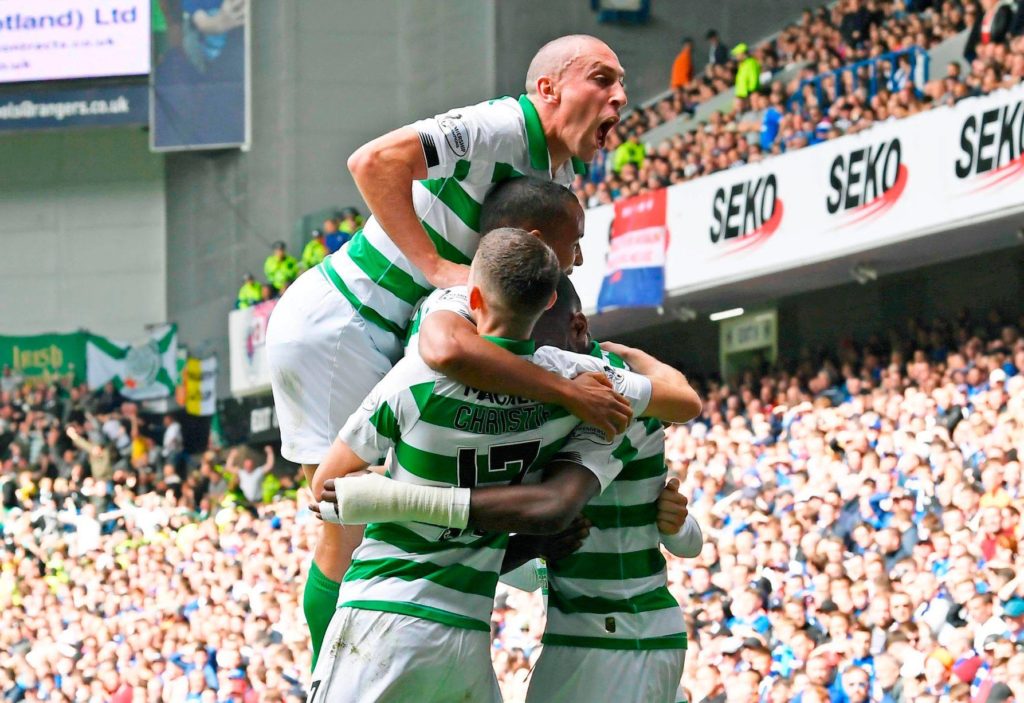 Then came the Cup Final and even with Celtic resigned to playing a part-time winger as a centre forward for an hour of the match, Gerard and his team still couldn't land the fatal blow. When French Eddy came off the bench and changed the game-when Jullien scored the opening goal, still Gerrard had hope.
A penalty, a red card gave him the opportunity to take his own destiny by the scruff of the neck. Gerrard couldn't and he didn't. 'the' Rangers missed their spot kick. They then played against 10 men like they were the team playing with the disadvantage.
Gerrard saw to that himself. His substitutions were strange his change in tactics bizarre, given their territorial and personnel advantage when eleven against eleven, to change then was folly. It was in that moment had I been a player under his charge that I would have lost confidence in Steven Gerrard.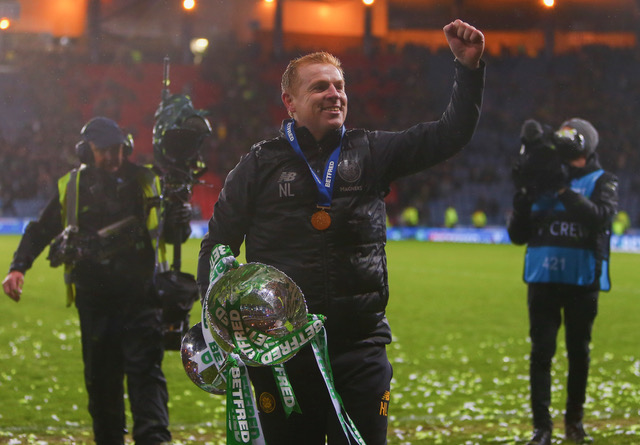 This afternoon his beleaguered charges head to the home of their greatest rivals. They are behind in the race for the title. They've played their opponents on their own patch and on neutral ground. In those encounters they have lost both, they haven't scored and even with the advantage of playing against ten men they simply couldn't find a way to win.
On home soil Celtic will end the Steven Gerrard reign. It may not be announced today, it may not even be confirmed by tomorrow. It is even possible he'll stay in post until the end of the season.
But much like his time as Captain of Liverpool, his stewardship of 'the' Rangers will is measured by league success. The same question mark that hung around his neck as player, that over the course of a season he's found wanting, will be all but confirmed by Scotland's winter break.
Neil Lennon's Celtic will see to that.
Niall J
ALSO ON THE CELTIC STAR…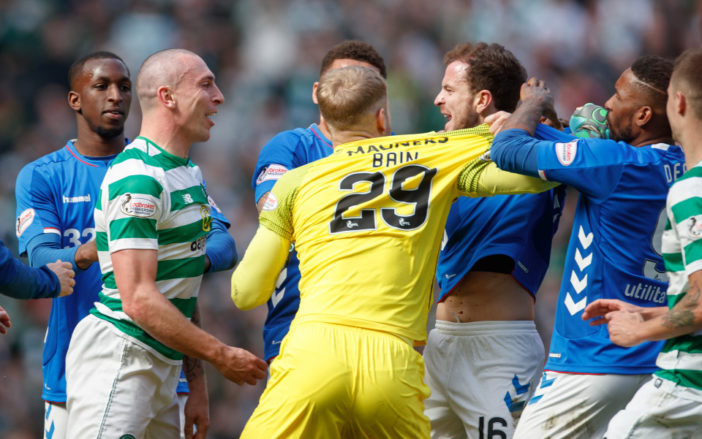 The Rangers, 'They're an absolute disgrace of a football club,' Tom Boyd said on Celtic TV…see HERE.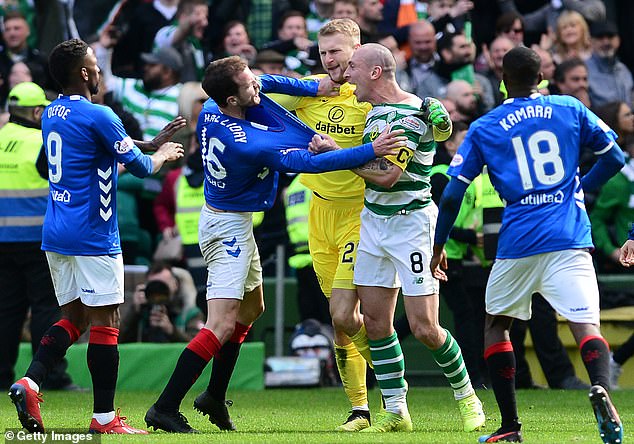 Celtic v the Rangers – Minute of Applause confirmed in memory of Duncan 'Dunky' MacKay…see HERE.
Steven Gerrard is Feeling the Pressure, why Celtic Stars plan to Banish the Blues…see HERE.