Celtic's new signing Johnny Kenny gave a fascinating interview to leading Irish sports news website the42 back in December, when he was chosen as part of their four Brightest Hopes in the Irish League segment.
Kenny over the weekend signed for Celtic from Sligo Rovers in a deal thought to be worth €150,000 to the Irish club with potentially more to follow depending on how his career progresses in Glasgow. Kenny netted 11 league goals for Sligo Rovers in 2021 and has been capped for the Republic of Ireland at under-19 level.
🆕✍️ #CelticFC is delighted to announce that 𝑱𝒐𝒉𝒏𝒏𝒚 𝑲𝒆𝒏𝒏𝒚 will be joining Celtic from @sligorovers on a 5-year contract subject to usual conditions and international clearance.🍀🇮🇪#WelcomeJohnny pic.twitter.com/wwZQXL2W6m

— Celtic Football Club (@CelticFC) January 8, 2022
Speaking about his first full season in senior football Kenny said: "The moment that stands out for me most from this season was being whipped off at half-time against Shamrock Rovers early in the season. It gave me a reality check of what's needed to play every week at this level. I had an absolute stinker and couldn't get on the ball at all. The quality Shamrock Rovers had in the game (Celtic summer signing Liam Scales played the full 90 minutes for the opposition), I was nowhere near it.
"Liam Buckley (Sligo Rovers manager) said that it was a tactical decision but I knew myself that I hadn't done enough in the game. I knew I had to work hard the following week in training because I knew I wasn't going to start the next game, there was no way I deserved to.
"I wanted to show the right character and show that I could deal with that setback. I came on against Finn Harps as a sub the next week and scored the winner and I hope that was a moment Liam realised he could trust me even more."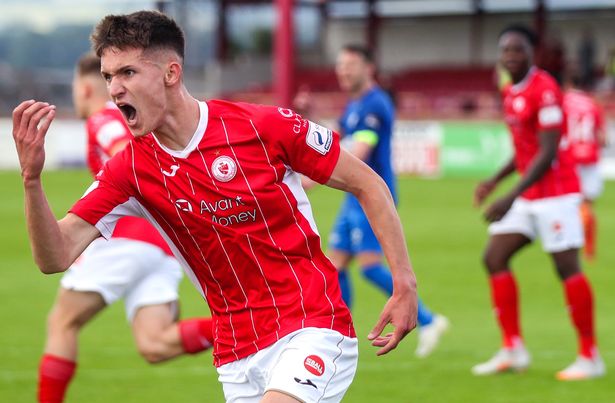 Going on to discuss helping his team through a rough patch when they were struggling for wins and goals, Kenny explains that even though he himself was struggling due to the after effects of picking up Covid during the summer, he knew his teammates were relying on him to put performances in.
Celtic's new signing said: "Obviously it was great to qualify for Europe and to score the goals for the team, but when we were going through a tough period during the season and not winning games things were said, they had to be. I remember travelling to one game and it felt like we were putting Liam's job on the line because we weren't winning games. Lewis Banks (Sligo Rovers defender) said on the bus that it was time for someone to stand up and be counted to get the goals for the team.
"I knew he was hinting at me, and he was right to. I had a bit of a rough time with Covid in the summer. Myself and John Mahon got it and we missed the first game of Europe. I struggled with it afterwards too. I couldn't get my fitness back up to the level it needed to be at for a month and a half but I felt I came on stronger near the end of the season and was able to find some good form.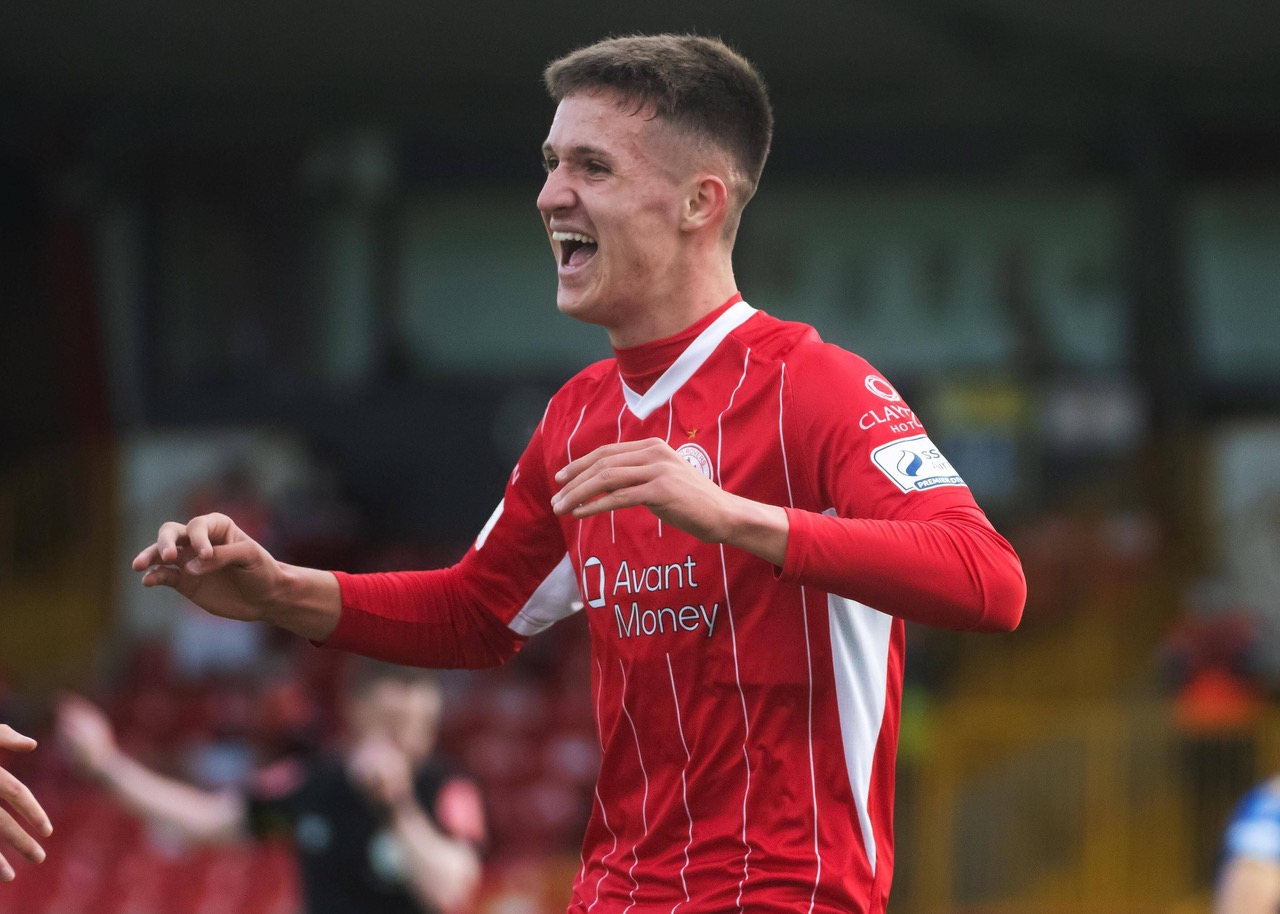 "After that early Shamrock Rovers game I knew I had to up my levels in games and as the season went on you realise it doesn't matter who you are playing against you have to stay sharp. Take that extra touch when it's not needed and you will get absolutely nailed by defenders. It's cut throat, it's about winning games and when you aren't doing your job for the team it does make you feel guilty."
Talking about his ascent from the youth ranks at Sligo Rovers to becoming one of their brightest stars, Kenny continues: "It does feel as if things have happened quickly for me because I wasn't part of the first team squad last year. I was playing soccer and Gaelic all the way up and only got my first ever Ireland cap a month ago for the Under-19s against Montenegro.
"Jon Walters is another one with Ireland who I've learned a lot from, all the meetings I've had with him, tips on movement, where to be for cutbacks. One of the goals I scored against Bosnia came from the advice he gave me, holding my run to meet a cut back and finish. I played off the right for Ireland too but don't mind come in on my left foot to let loose too."
Former Ireland striker Jon Walters actually took to Twitter after Kenny signed for Celtic to let fans know that in his opinion we have got a player with a big future on our hands.
An exciting signing with a big future

@johnny_kenny2 to @CelticFC ☘️👏🏼

Really impressive finisher and attitude with @FAIreland U19#CelticFC #COYBIG 🇮🇪

— Jonathan Walters (@JonWalters19) January 8, 2022
An insightful interview with the recent signing and from what he says it's clear to see we have signed a humble young player who has shown a huge amount of character already in his short career. It seems that he isn't afraid of being handed responsibility at such a young age and that not much fazes him. It's good to hear that he is keen to learn and that can only bode well for his time at Celtic Park because there is no doubt that it will take him time to adjust to the step up from his local club Sligo Rovers to the pressures of being a Celtic player.
Hopefully the young man will thrive in his new environs, and like fellow League of Ireland star Liam Scales, show that he is capable of making his mark on the first team in the near future.
Conall McGinty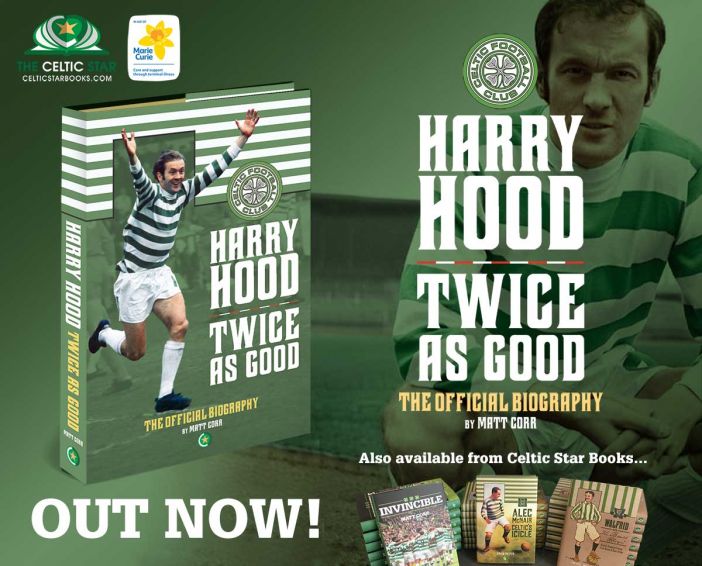 And for those who missed this one on The Celtic Star, here's a catch-up chance to check out the photographs given to this site by the former Celtic Director Tom Grant of the demolition of the old Celtic Park and in its place the emergence of the New Celtic Park which we know and love today. These photographs are fascinating and well worth checking out on the link below…