Today I had the pleasure of attending the mixed media conference of Felipe Neves Jota at Celtic Park. It was quite the whirlwind day when our Editor emailed me this morning to ask if I would represent The Celtic Star. Naturally I was honoured and surprised at the news. I didn't have to think twice about it though, as only a fool would decline such an invitation on this glorious Friday afternoon.
The perpetual apprehensive, I gave some serious thought into what I should ask our Portuguese superstar. After all, nobody but nobody wants to look stupid and there is also the publication's credibility on the line to think about! Nevertheless, I managed to come up with a question that I felt would help us as supporters better understand the completely unique and authentic culture that is Celtic Football Club.
I asked Jota the following:
"You seemed to have an instant chemistry with this club, culture and fanbase last year, so I was wondering if you could give us an insight into what it's like playing for Celtic as someone from the outside coming into the Celtic Family?"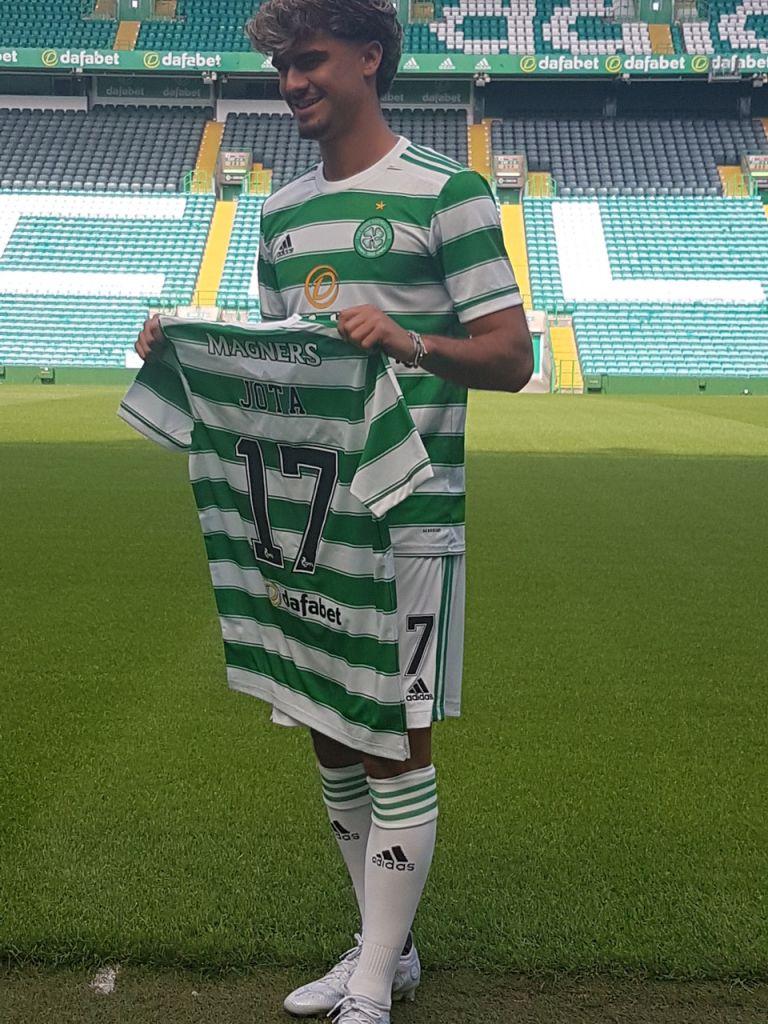 The former Benfica man seemed to struggle to appropriately express just how he felt – and it showed. He humbly looked me in the eye and said it was an "indescribable feeling" pulling on that hooped shirt, and that unless you were a player, you couldn't possibly comprehend the magnitude of this club and it's heritage and support.
It was an answer that I gladly took with a slight grin, nod of the head and gave him a thumbs up, as a gesture of my gratitude to the honest sincerity of the reply to my question. I don't know if it was a good question or not, but it was almost certainly the one I wanted to ask more than any other.
Jota, right from the off, seemed to understand the gravity of playing for Celtic and knew fine well that our crowning achievement in '67 with the Lions is paramount to what makes us special.
Benfica played a major role in his formative years and he expressed as much during the media conference; he cited to one of the chaps on the mainstream sports desks that 15-years is a considerable time of service and that bonds with his boyhood club run deep. He also gave an inclination that his story with the Portuguese giants is far from over, merely put on hold.
He comes across ever so well in interviews does our new Bhoy. Grounded, meticulous and very much an older head on young shoulders, Jota is a priceless commodity in the modern world. Having it all at his feet at just 23-years-old has not allowed the slightest bit of complacency or hubris to seep it's way into his football, or even life for that matter.
When quizzed about his globe-Jota Phileas Fogg routine, he smiled and simply replied that he was enjoying his holidays like any normal person on a break from work. Not satisfied with his current season, he asserted that it is his desire to come back better, bigger and stronger – now where have we heard that before? – next campaign and that during the cinch Premiership league season, his focus will be solely on football; meaning he enjoys his down time to the maximum whilst he can. Fair play.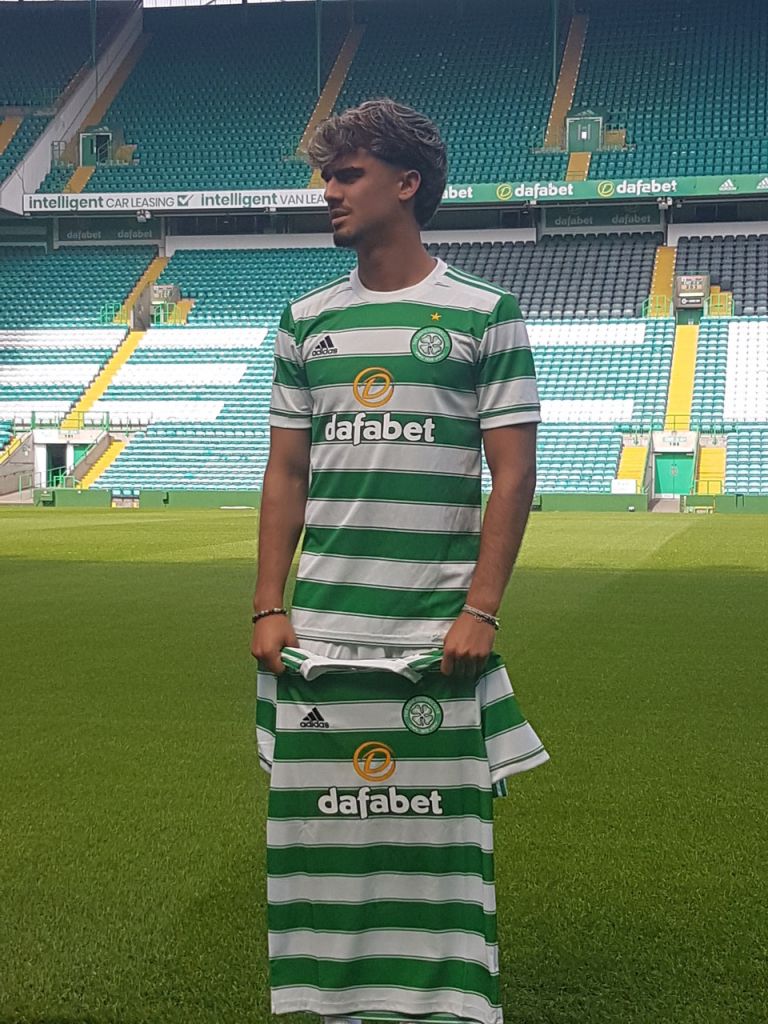 After the shortish media conference was over, we had the opportunity to go down pitch-side and take a photo of the new £6.3 million man. It was a spectacular experience and one that I shall keep with me until my dying day.
After walking down through the tunnel at Paradise and following in the exact same steps as the greats have taken, it struck me then just how lucky I have been to be given the platform to write about my beloved Celtic and attend such an event. The last thing to do was to get a photograph of the wonderful Jota – dressed to impress in the full home strip – as he stood just beyond the dugout holding aloft a shirt with Jota 17 on the back. Man, the days your glad to be alive!
Our pairing with this young man seems like a dream now that we have seen his unbelievable talent. Kudos to the man that inserted the buy-out clause that Benfica were apparently in a state of apoplexy at handing over when the deal was rubber stamped last August. We have a born superstar on our hands and he will only get better and more focussed. His first media conference as a permanent Celtic player was mightily impressive for one so young. It's merely a matter of time before he completes his metamorphosis into a world-class forward.
As always, it would be remiss not to acknowledge the trust and support of our Editor, David – without whom this day would not have been a possibility for me. If only for a short while, I was able to feel like a Celtic Star. I will be forever grateful.
We'll post the fan media press conference separately as it's still downloading….
Hail Hail!
Paul Gillespie