I have followed this club for 60 years now, and seldom if ever have I experienced a night like last night.
The team were desperately awful, and the supporters proved again that they are the best of the world (apart of course from that nana who threw a coin at the Salzburg players. The Salzburg actions were provocative, mark you, but that does not excuse it. Root 'em out, Celtic!").
What ever will we be like if we ever get a good European team?
Let's talk about the team.
Frankly, they were outplayed for most of the 90 minutes, and the death wish which I thought had gone was back with a vengeance. The few chances they we made were scorned, and defensive errors proliferated.
We must realise that when we are up against a class outfit, we cannot make elementary errors, and we must be first to every ball. There is no excuse for these failings when you are playing at home and breaking the hearts of 60,000 supporters.
Two men had particularly poor games. One was Tom Rogic, whose heart did not seem in it, and the other was Odsonne Edouard whose body language seemed to say that he did not want the ball, and when he did get the ball he seemed to fall over his own feet.
But there were other players who did not live up to their abilities – Callum McGregor, for example, has had better games. Craig Gordon has never made a mistake like that before, either! Yet he had a good game otherwise.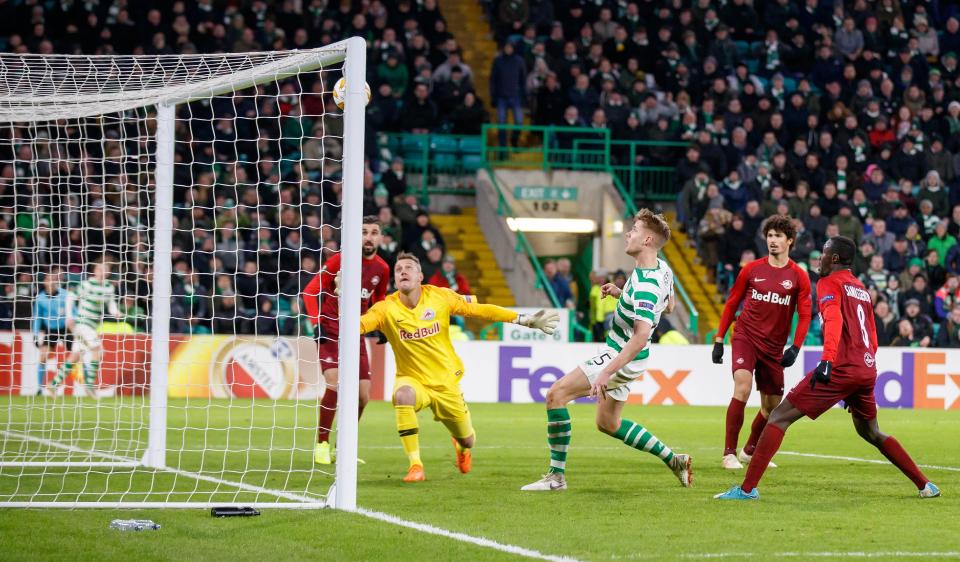 And Kristoffer Ajer's miss was an absolute horror – almost like Harald Battbakk at his worst!
But the worst part of the night was the horrendous injury to Ryan Christie. He will be out for some time, and we will miss him because he was one of the few men who lived up to his reputation.
The injury came at the time when we looked as if we might be getting back into the game.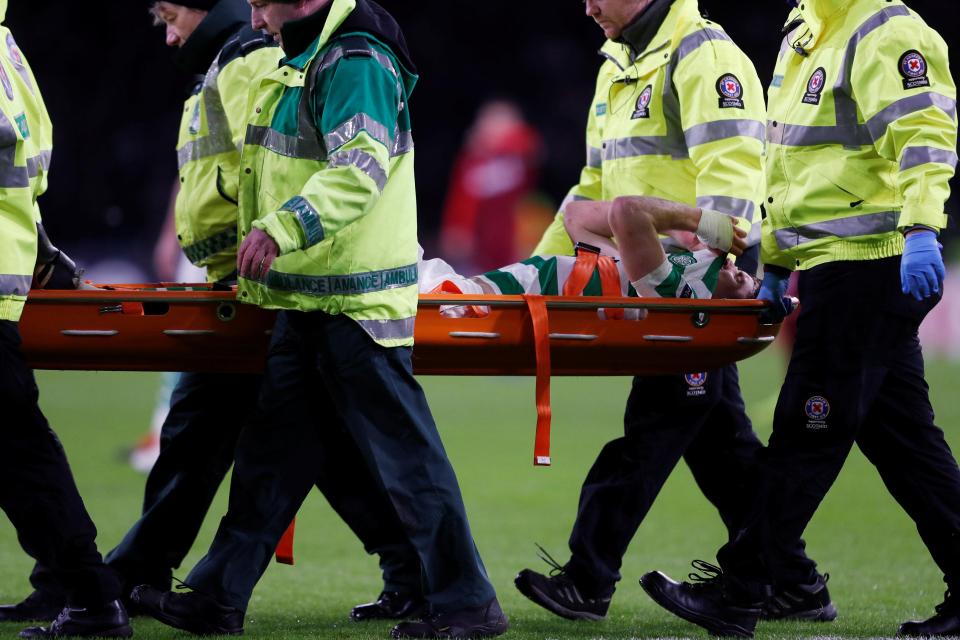 But there were good points as well.
One was that the team suddenly moved up a gear when Scott Brown came on, and the moved up a another gear when the good news came from Leipzig. Had that happened from the start, it might have been a totally different story.
So a depressing night on the field, but congratulations are due to the club for achieving qualification.
What happened last night and on the other depressing European nights does not now matter. What matters now is how we play against whoever we get in Monday's draw.
Whoever we get are likely to be as good as Salzburg, so we will have to raise our game appropriately.
No giving the ball away!
More immediately, we have Hibs on Sunday and Motherwell on Wednesday. We will of course have to play with a weakened team, given the injuries sustained tonight and the fact that Leigh Griffiths will be unavailable for some time.
It will not be an easy game at Easter Road (it never is) but if we want to win the League for the 8th time in a row, we really have to win such games.
Last night was breathtaking with the lights etc. and the singing of "You'll Never Walk Alone", as well as the constant support even of players who were having a shocker.
The Salsburg team will have never seen anything like that, and will ask themselves the question of why a team with a support like that cannot even draw at home to guarantee qualification.
How do you account for it?
Time however to forget this game, and to return to the SPFL. Five game remain this calendar year. It would be nice if we could win them all.
David Potter