AMERICAN TEENAGER Timothy Weah praised Celtic's Band of Brothers comradeship that yesterday propelled him into becoming a Screaming Eagle at McDermid Park.
It was beginning to look like a war zone in that St Johnstone penalty area with Ryan Christie and Odsonne Edoaurd subjected to assaults under the watchful eyes of referee Wille Collum – you remember him, the referee that gave the Rangers that penalty when he was facing the other way because he thought he 'heard' contact.
Odsonne became the French casualty of the battle and stretcher-bearers were called to cart him off. The brave young Highlander fought on although clearly wounded by his assault which was ignored by Collum who gave Aberdeen not one but two penalties at Pittodrie on Boxing Day.
Think back to the penalty that Niall McGinn was awarded after he got his cross away and Emilio's failed attempt at a block resulted in the two players colliding – as stated, after the cross was delivered. Collum deemed that a penalty, contrast with the incident yesterday in the first half when Oli Burke was taken out before the ball was reached, just as The Celtic man was in the process of shooting for goal.
This is really beginning to look like a dirty war and that's without mentioning the Dallas Cowboy at Ibrox on Saturday.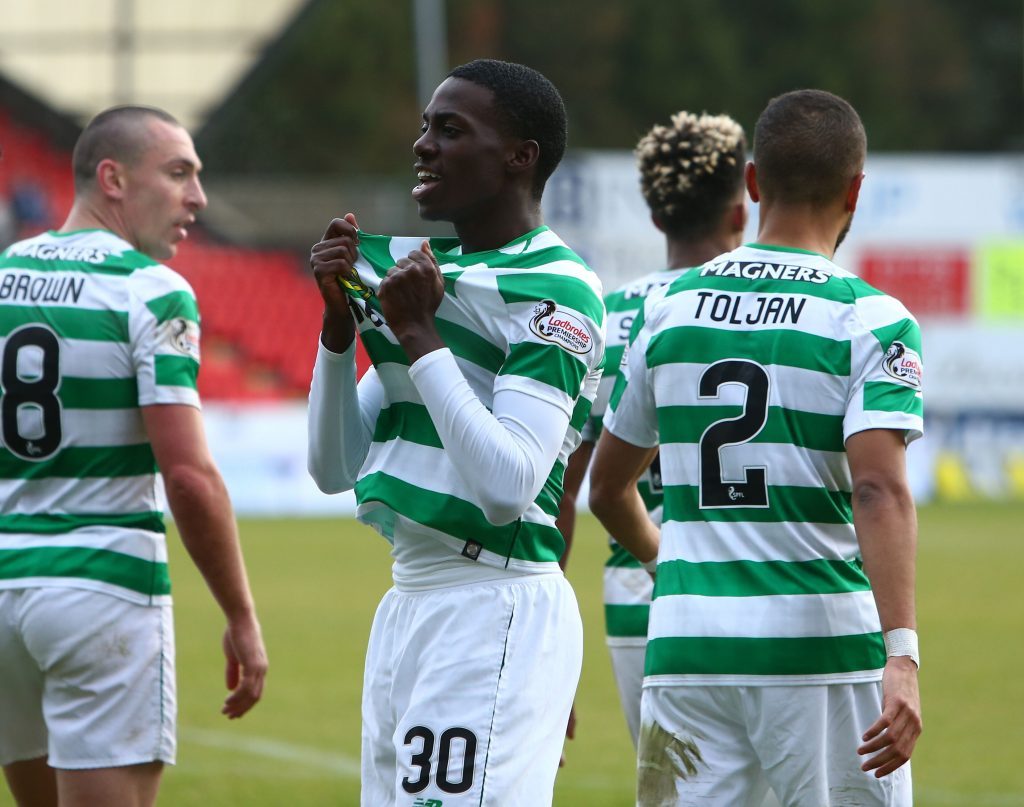 Back to the Band of Brothers and our young Screaming Eagle. Didn't he do well? He talks well too…
"I have embraced the club, the atmosphere and I have a lot of love for the guys.
"They are my brothers now and I am so happy to get the experience with such an amazing club.
"To be out there in every game with this group of players, I couldn't ask for more. I have settled in really well because of the players around me.
"There are no egos. I've gelled with the guys and the fans and everyone has accepted me.
"The coaching staff tell me things I need to develop but it's amazing to have this kind of support.
"I don't know much about Celtic but I am getting there. It's just a great feeling to be accepted in this way by everyone."
Weah's gesture of presenting his shirt to that wee boy at the end of the game has gone viral. It was a lovely moment.
"I always look to give my jersey to the little kids in the stand. I know it's their dream to have the shirts of the players of the team they love and support.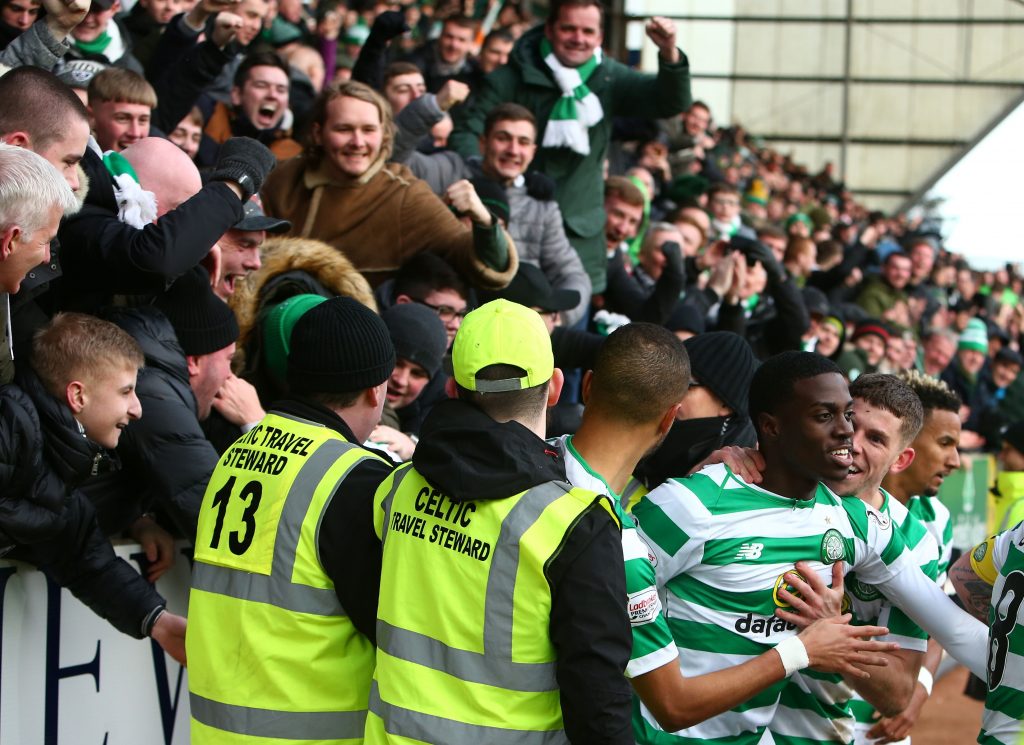 "At such a young age, it was great to have a game like that for my confidence. All credit to the team. We played 100 per cent for the whole game.
"It wasn't easy. Some calls didn't go our way and we had a rough time trying to get the first goal.
"It was a relief to get it and I was so proud of Jamesy, being there when the cross came in.
"I am proud of the guys and I thank the coaching staff for having the confidence in me to put me on.
"I didn't even realise that Odsonne had got injured. But the manager called my name and Kolo spoke to me before I went on.
"He said, 'This is your opportunity. You are a young kid but go and make a difference.' The gaffer then told me the same thing and that's what I tried to do.
"Coming into a game late, where the game is tight and the other team is playing really well, you know the coach is expecting something from you.
"He said it was my turn to go on the field and try to help the team no matter what age I am.
"Age is just a number and I'm really happy to be able to come in and influence the game.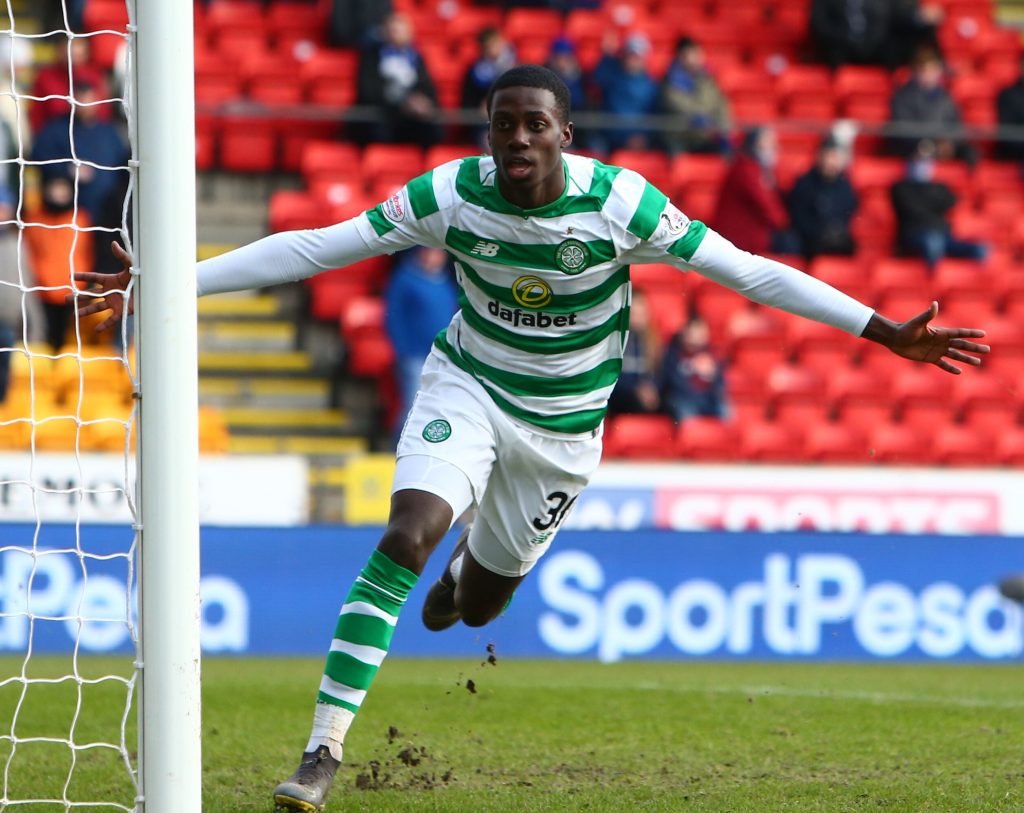 "But overall it was a team effort and it's good to get that experience because going into other games you know what you have to do.
"It worked out that way and God helped me get the win. It was amazing.
"It's an incredible feeling to come into a hard game and score, but the assist was more important for me.
"It's my first of the season and to get it at such an important time was amazing.
"To see the joy on Jamesy's face was incredible and the celebration with the fans topped it off."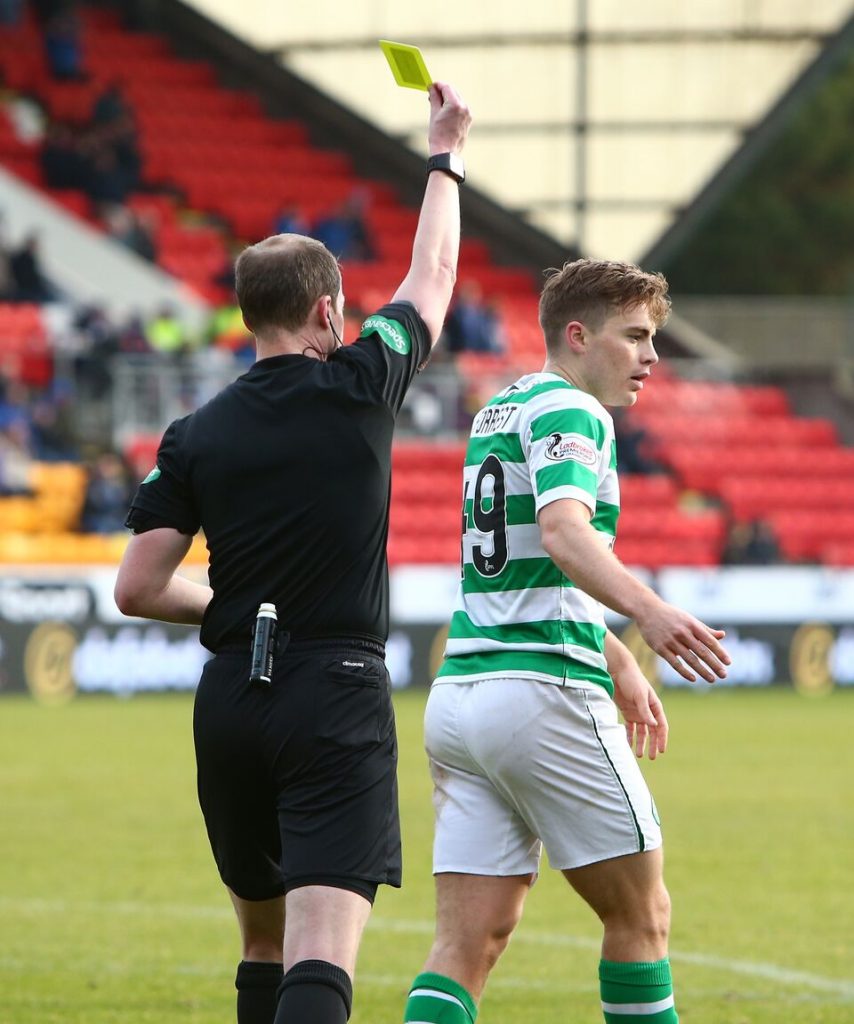 Collum was quick to produce a card for Forrest for celebrating the opening goal, which Timo set up perfectly but Weah was simply given a warning by the hapless whistler for his own very similar celebrations.
"The referee told me that he would have given me a yellow card but the fans didn't fall over. He told me to be careful the next time.
"For me, the fans come all this way to support us and I feel the least I can do is go and celebrate the win with them.
"I noticed James had been booked for doing the same thing and I thought he was going to book me, too, but that's life.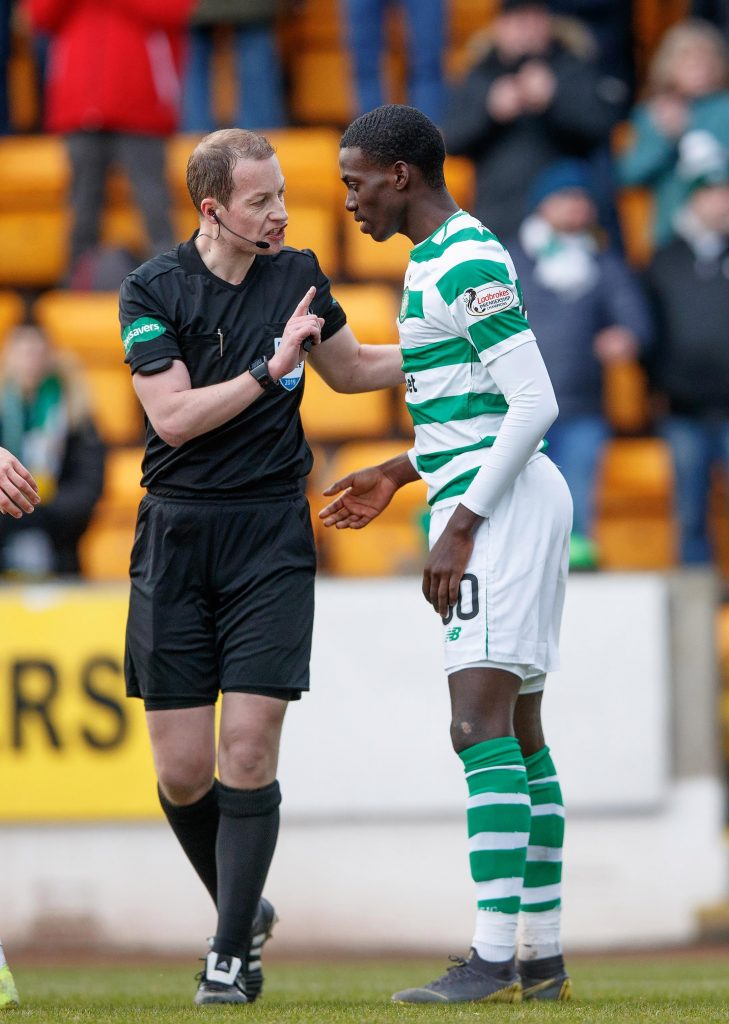 "I bet James is wondering why I didn't get booked.
"It's weird, I thought the ref was coming over to give me a card but he said the fans didn't fall over so I got away with it."
Incidentally if you missed Sandman's hilarious Matchday Ratings on The Celtic Star late last night, catch up here…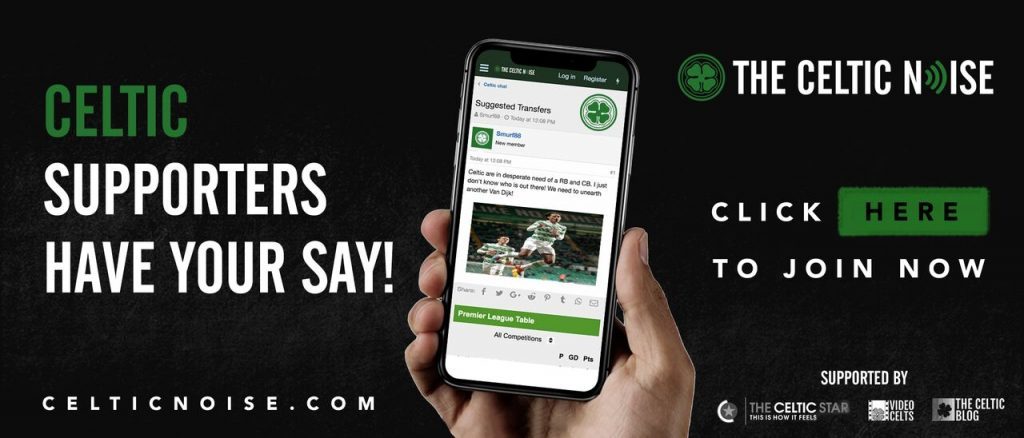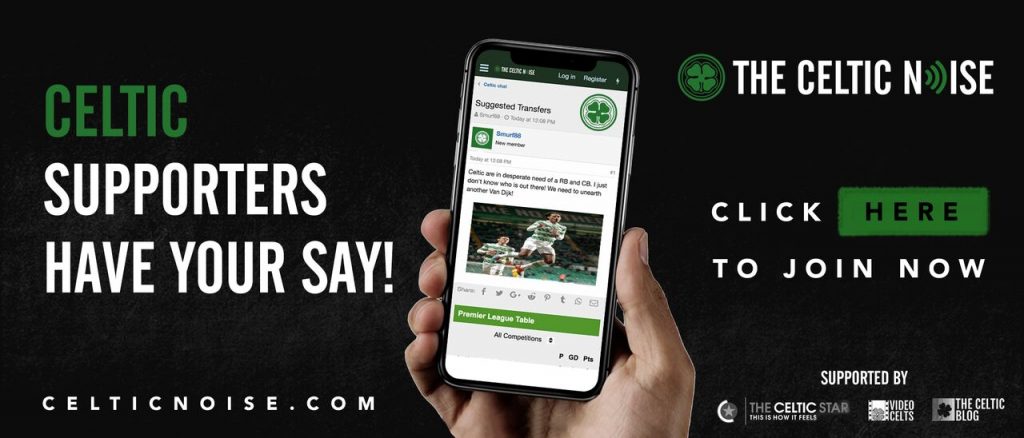 Also on The Celtic Star…
The Valencia file (Part 4) – A linesman's flag prevents Celtic playing a European final at Hampden
Celtic Fans TV – Reactions from Celtic supporters at McDiarmid Park
Boyata Boost – Belgian set for early return against Hibs, Brendan says
'We've got options and we've got players coming back,' Brendan's relaxed about enforced changes
"Dallas's work is all in vain, Tim the Tim strikes again!" David Potter
Despite these Referees, Weah Gonna Win the League! Nine Man Celtic go Six Points clear