John Thomson, a familiar face was missing…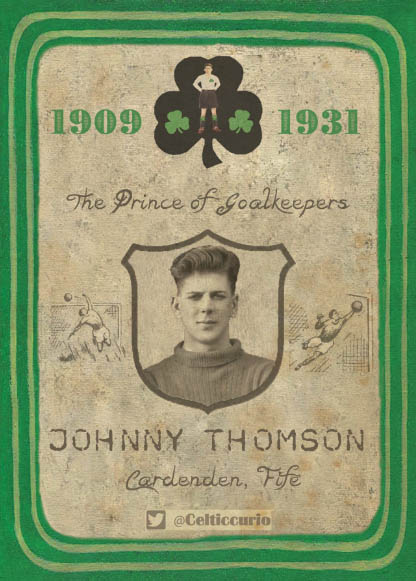 John Thomson – "The Prince of Goalkeepers"💚

28/01/1909 – 05/09/1931 pic.twitter.com/F4vG2525Rz

— Li'l Ze (@LilZe_7) September 4, 2023
A shell-shocked-looking Celtic troop out without their comrade John Thomson for the first time at Celtic Park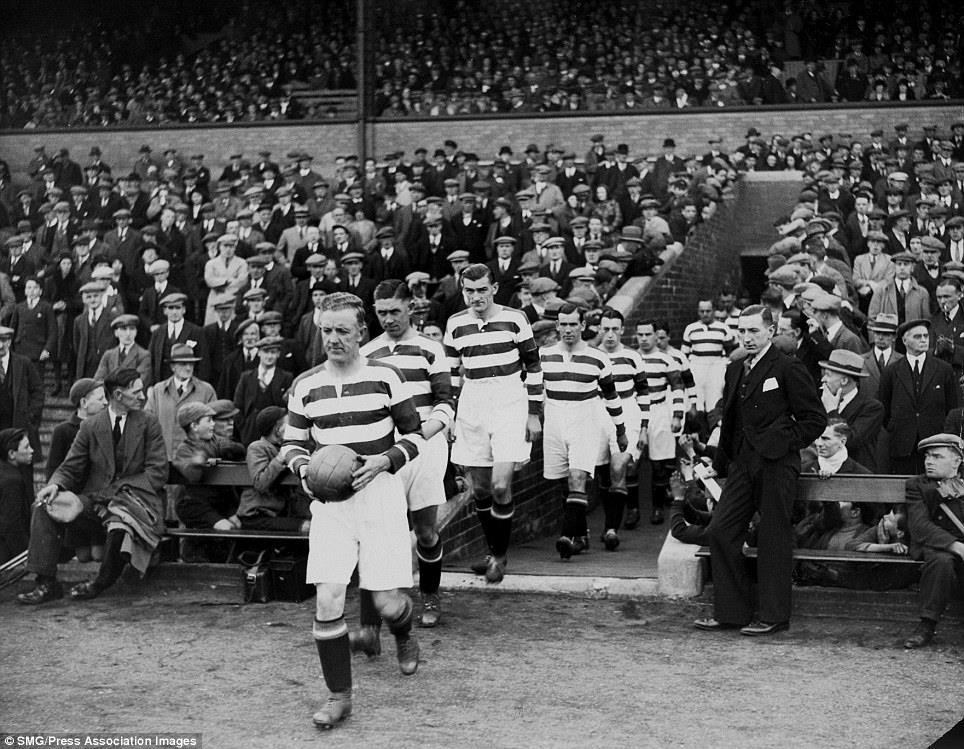 I saw this photograph for the first time on Twitter in  August 2018. It is probably the most powerful, poignant Celtic image I have ever seen.
It took me back half a century, to the first time I heard the Johnny Thomson Song, on my Dad's 'Holy Ground of Glasgow Celtic' LP (from around 12 minutes in on the link below), the one with the cover showing a rosette on the turf. An absolute classic from another era, featuring songs which still stir the heart today. Just over three years ago in Athens, less than an hour after our Champions League exit, I watched as a lone supporter belted out 'C E L T I C Celtic, I see Celtic, Celtic on the ball', dragging a busload of weary Bhoys into a singsong they would probably rather have avoided. Such is the power of a great song.
The Johnny Thomson song was unique on that album, a sad lament amongst a host of stirring anthems. And rightly so. As a Tour Guide at Celtic Park, I share the triumphs and tragedies of our club with fans and guests from all over the world on a daily basis. And if Lisbon is the high, then John's death is unquestionably the low point in our long and special history.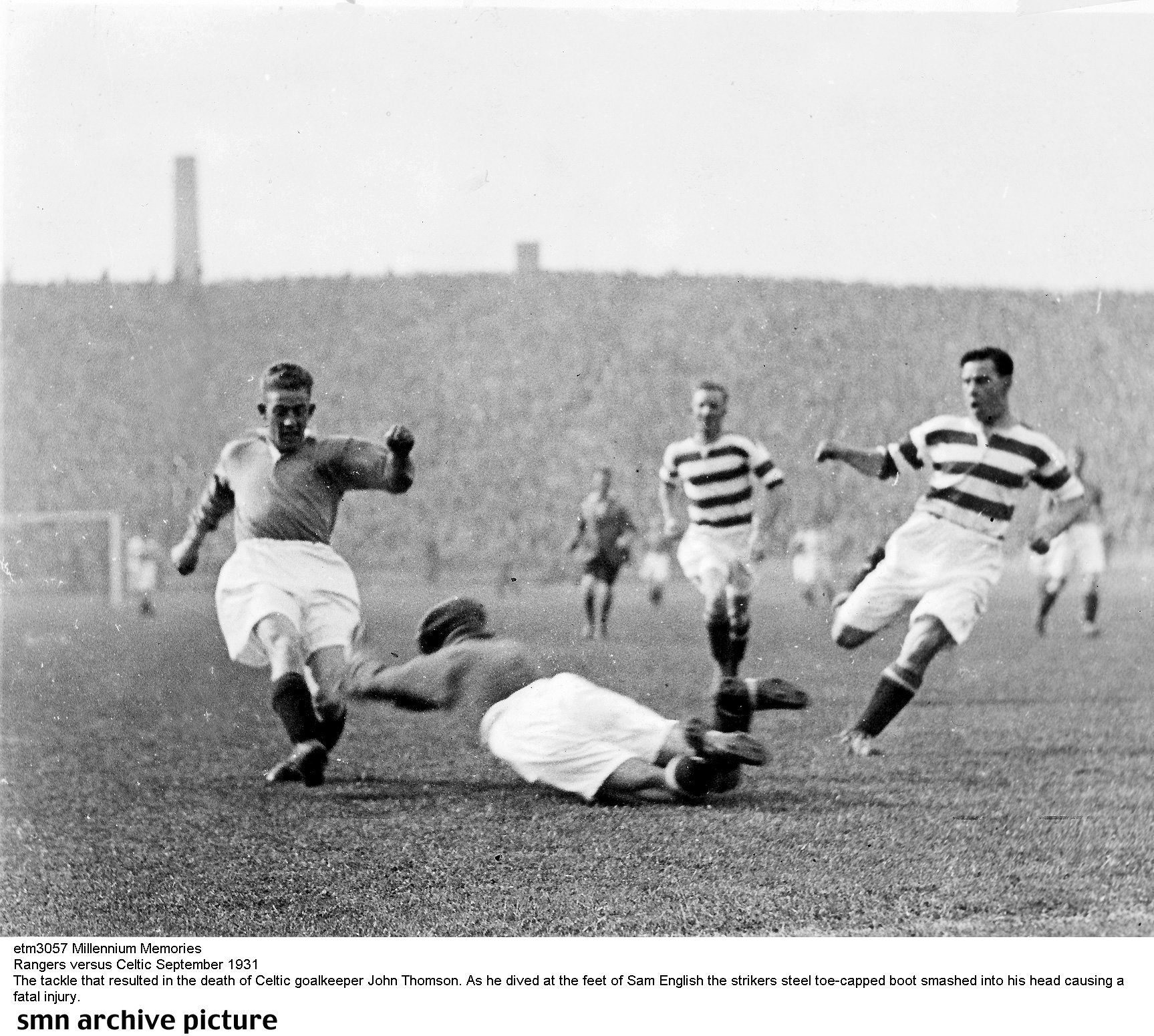 Ninety years ago today, John Thomson lost his life as he kept goal for his beloved Celtic. The incident itself has been well chronicled over the years, the brave young keeper diving at a forward's feet and paying the ultimate price. Thousands then made their way to the Fife village of Cardenden for the funeral, many walking the 60 miles or so from depression-hit Glasgow. However, the aftermath of the tragedy is perhaps less well-known.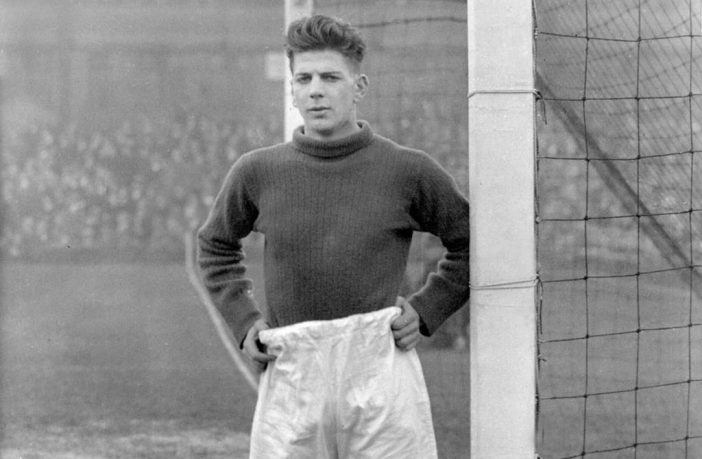 The photograph was taken at Celtic Park on the following Saturday, 12 September 1931. Captain Jimmy McStay is leading out the team for a League match against Queens Park, the grief-stricken Hoops players wearing black armbands as a gesture of respect to their friend. On this day, Jimmy would not be followed out of the tunnel by the Prince of Goalkeepers. To his left, a gent resembling Celtic legend Patsy Gallacher, stares silently at the track, alone with his thoughts and oblivious to the crowd, as the team files past.
If you value life,
as you'll surely do,
then, lament the loss
of a genius true …
humble son of Fife
noble, proud athlete
Johnny Thomson, dear – Scotland's gem forfeit … Celtic's 'Bowhill Bhoy' supreme. #celticfc #johnnythomson #JT90 pic.twitter.com/3JpWTNJy48

— thebhardofparadise (@thebhardofpara1) September 4, 2021
I took a trip to Parkhead, to the dear old Paradise,
When the teams made their appearance, sure the tears came to my eyes,
A familiar face was missing, from the green and white brigade,
T'was the face of young John Thomson, for his last game he had played.

Farewell my darling Johnny, for the best of friends must part,
No more we'll stand and cheer you, on the slopes of Celtic Park

Why do I weep? Why do I pray?
John Thomson sleeps. We need to play.
He played his part, that Autumn day
But left his heart, at Celtic Park
The Celtic side on this saddest of days was as follows:
Falconer; Cook and McGonagle; Wilson, McStay and Geatons; Bertie Thomson, Alec Thomson, McGrory, Napier and Solis.
There were two changes to the side from the game at Ibrox the previous Saturday. Winger Jerry Solis replacing Peter Scarff on the left, with Charlie 'Happy Feet' Napier moving to inside-forward. Signed from Maryhill Hibs two months earlier, Solis would score Celtic's second equaliser on the day in a 2-2 draw, one of three goals in his nine appearances, before leaving to join Irish League side, Coleraine, the following February.
In a further twist of fate, this marked the beginning of the end for the man replaced by Solis, Peter Scarff. Having scored a hat-trick just two weeks earlier, he was stricken by pulmonary tubercolis and had dropped out of the first team picture by December. Peter never recovered and tragically passed away two years later, aged just 25.
However, today all eyes are on the goalkeeper and it will be John Falconer who plays the hardest part, wearing the yellow jersey between the sticks. One can only imagine what was going through his head as he followed the team into the sombre Parkhead atmosphere. Another close-season signing, ironically joining Celtic as a free agent, having been released from Cowdenbeath following a career-threatening knee injury. Sadly, Falconer's recovery was temporary, struggling then succumbing to the same problem after just seven appearances, including two Glasgow Cup visits to Ibrox, within a month of John Thomson's death.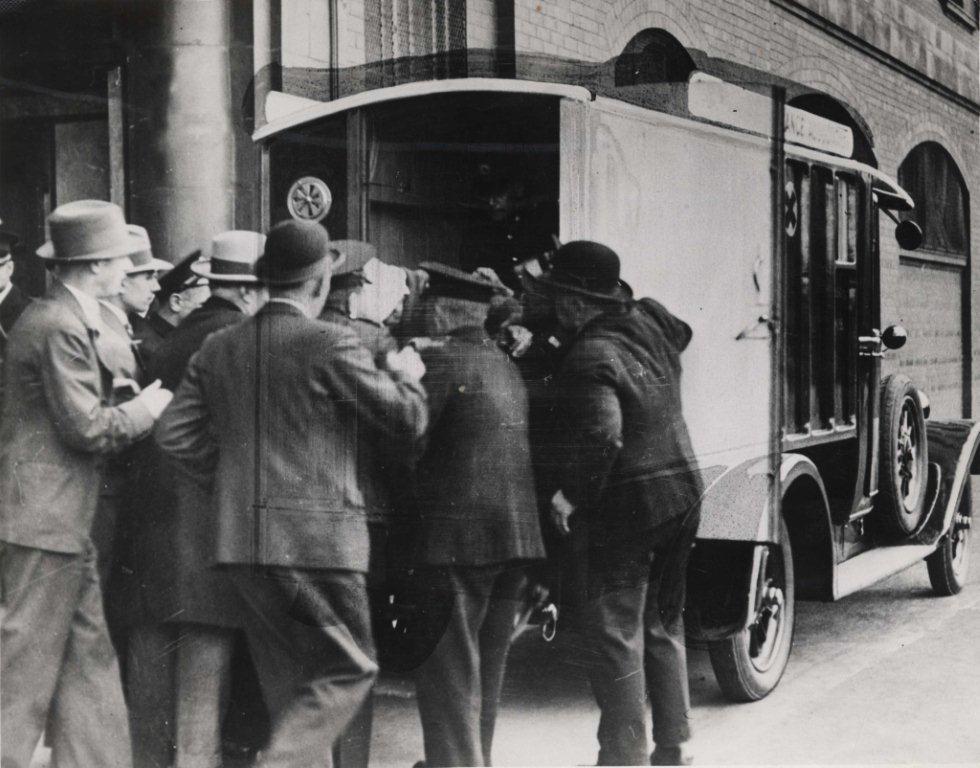 Next up was teenage goalkeeper Joe Coen, making his debut against Clyde at Celtic Park on 10 October in a 1-1 draw. Celtic's next two games would see four goals conceded to Dundee and Ayr United, so unfortunately Joe's Hoops career lasted a mere three games before he fell out of the first-team picture, then being freed at the end of that season. Joe did enjoy success with Luton Town, where he spent seven years. However, yet again there was a sad footnote to his life, as following the outbreak of war, Joe was killed in a mid-air collision, whilst training as a fighter pilot in December 1941, two months short of his thirtieth birthday.
My tribute to #JT90 good luck all who are doing the trek to the Prince of goalkeepers grave #celtic #CelticFC pic.twitter.com/7J1pLUkqRc

— #IstandwithKyogoFuruhashi 🇯🇵🇯🇵🇯🇵 (@1888_Celticbhoy) September 4, 2021
Celtic's search for an able successor for John finally bore fruit with their third choice, as Joe Kennaway crossed the Atlantic in a life-changing move. As with so many things Celtic, there was a magical story behind the big Canadian's move to Scotland. In May 1931, fresh from a Cup Final victory over Motherwell, Celtic embarked on an extensive tour of North America. Four games in, the Bhoys came up against Fall River in Rhode Island, Kennaway outstanding in his side's 1-0 win, as fate brought the two Celtic greats together for the one and only time.
His performance caught the eye of Willie Maley, who having tried and failed with other options, brought Joe across in time for a Hallow'een debut at Fir Park. Although Celts would blow a two-goal lead on the day to Motherwell, the eventual League Champions, with Kennaway suffering an injury which caused him to miss the next match, he had shown enough to regain his place the following week at Tynecastle.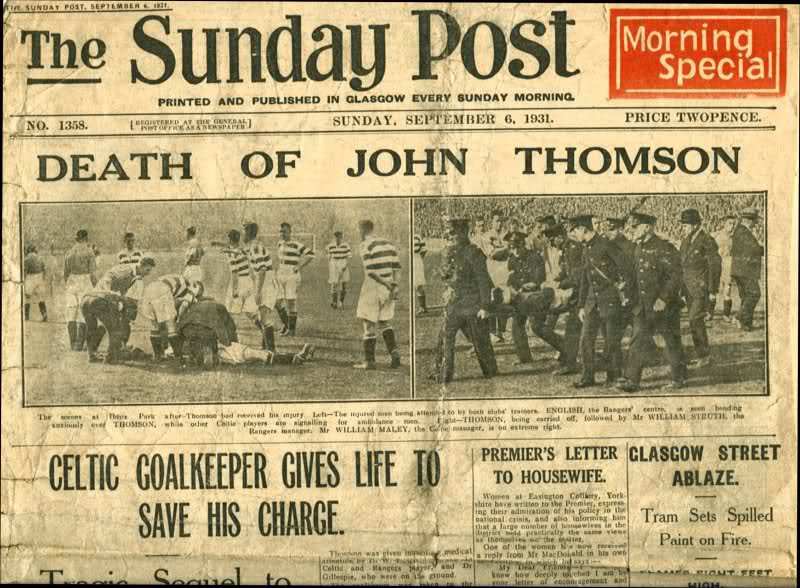 And so from the tragedy of John's death, another legendary Hoops career was spawned. Joe was Celtic's Number One for eight years, making 263 appearances and gaining one Scotland cap, against Austria in 1933, to go with his sole Canadian call-up some seven years earlier. He was in his usual place between the posts when Celtic hosted Clyde in a League match on 2 September 1939, the last game before the competition was suspended due to the imminent onset of war. Joe then returned across the Atlantic with his American wife, settling in Providence, Rhode Island, where he coached the Brown University team after the war.
Hail! Hail!
Matt Corr