SCOTT BROWN had just been involved in the most bizarre war of words with the Hearts manager Craig Levein this time last year. It got to the stage where Brendan Rodgers had to get involved to brand the Hearts boss as being 'obsessed' when it comes to 'Brownie' – don't know why but hearing Brendan  say 'Brownie' always makes me laugh!
We're going to look back on some of the content on The Celtic Star from this time last year as the site has just celebrated its first birthday – and what a successful year it has been for the site!
The then Hibs manager Neil Lennon has been speaking about 'Brownie' too and he remembers the current Celtic captain as being "a gobby little f*****!" when he played against him in the Celtic Hibs matches.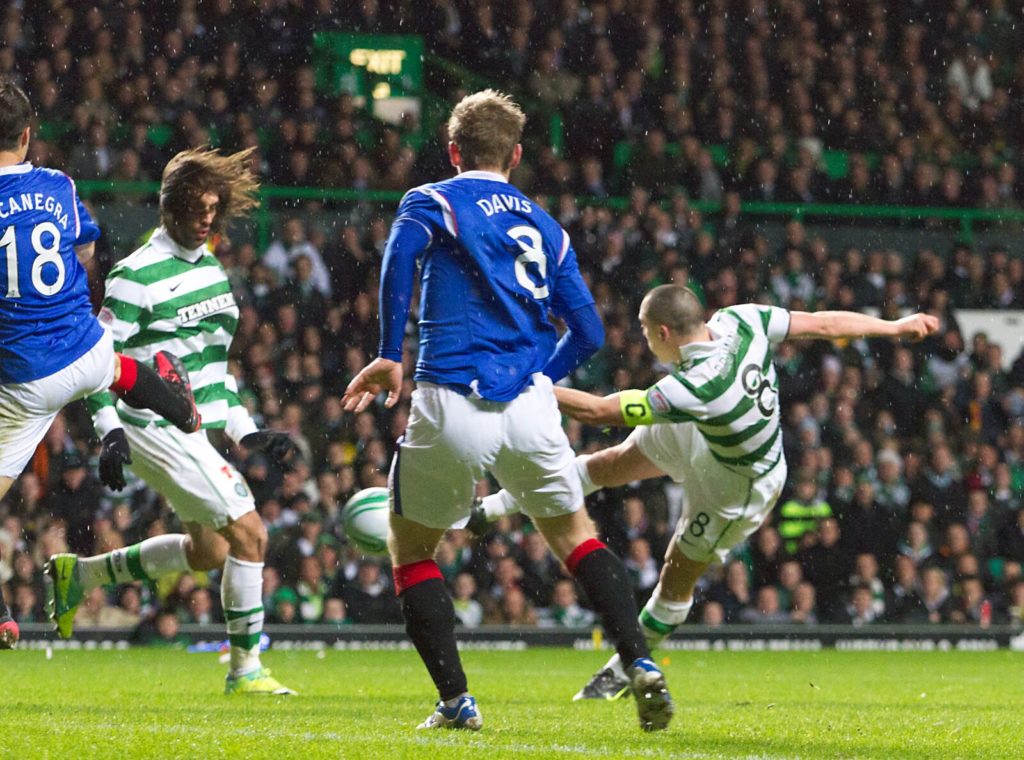 Lenny remembered a young Scott Brown as being 'gallus' just like himself at a young player. Unlike Levein, the then Hibs boss was very clear in stating that he is a big fan of the Celtic skipper!
There's no doubt that the battles that Lennon and Brown enjoyed on the park, as Lennon's playing days were coming to a close and Brown was the young pretender in an impressive Hibs side, helped get Brown the move to Celtic. Rangers of course were also very interested in signing the player at that time but thankfully he ended up at Paradise, despite the ridiculous chants from the Rangers support about them signing Scott Brown.
What us clear is that the young Scott Brown left an impression on Neil Lennon.
"I played against him a few times and he was like me, he was a gobby little f*****!, " he told The Celtic Star Podcast, this time last year.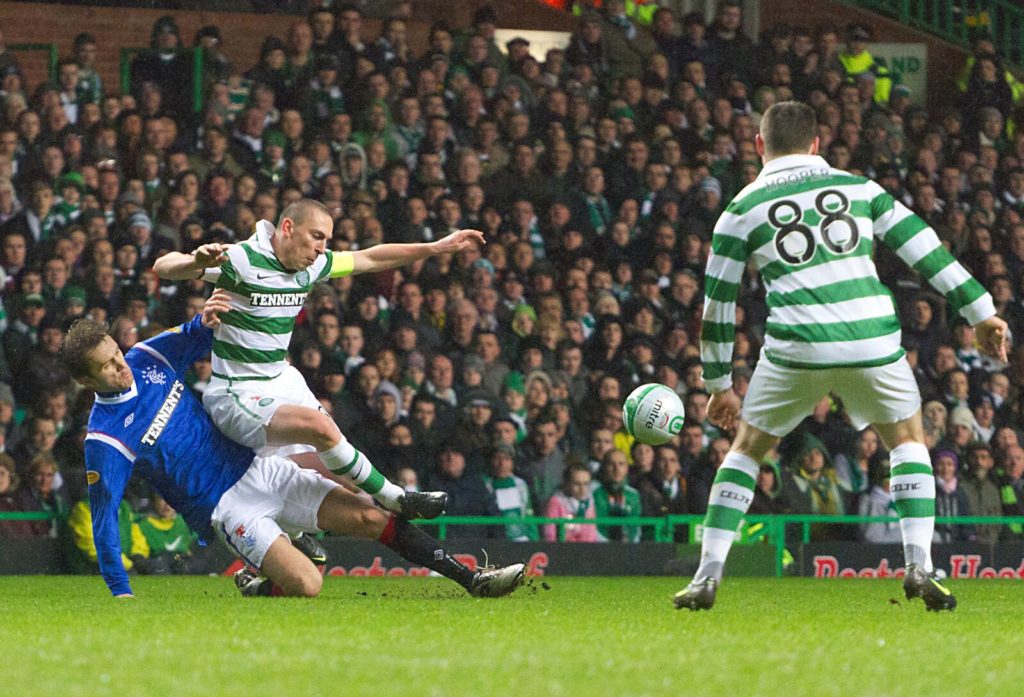 "He was as gallus as they come, you know? He still has a brilliant engine, and at that age when he was 19/20, he had phenomenal running ability and he could handle the ball and he'd like a tackle and liked giving it out.
"He was all personality, but I don't think that should shy away from the fact that he was a very, very good footballer."
When Lennon's time was up as a Celtic player his replacement was Scott Brown. Lenny headed to Nottingham Forest for a short spell while Brown has gone on to win 17 trophies at Celtic including two trebles in the past few years.
By the time Lennon came back to manage Celtic, Brown was developing from the young firebrand into an influential leader of men on the park.
"He's had his ups and downs, on the main he was fantastic for the four years I was there as manager," Lennon continued.
"I think he had a little dip under Ronny Deila because of injury and things weren't going so well.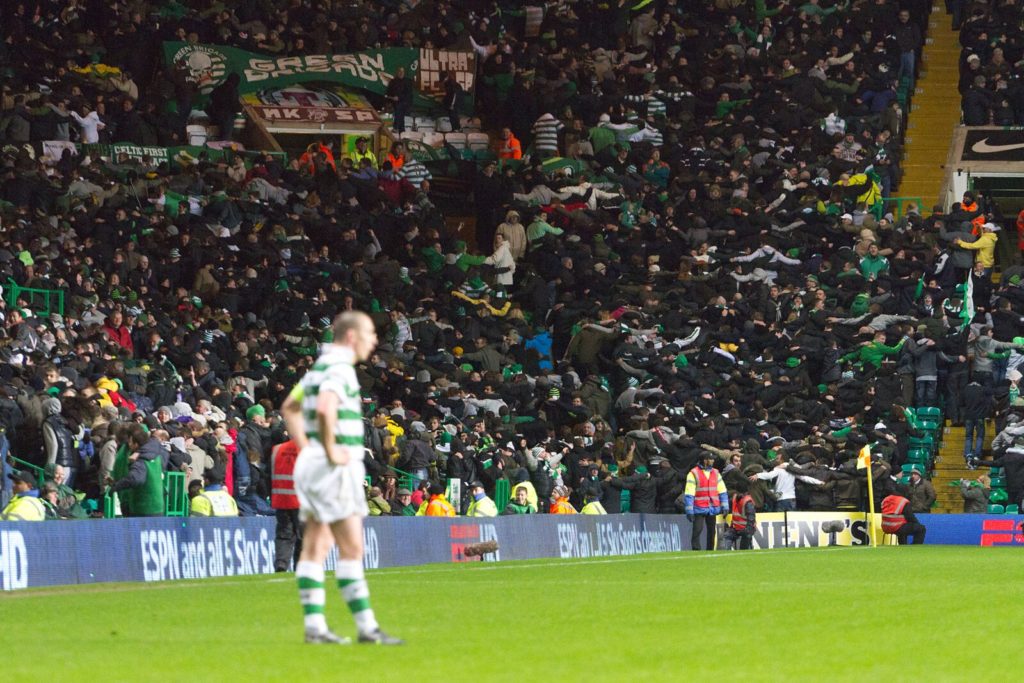 "But I think in the last 18 months or so under Brendan, we've seen what a superb player he is.
"He has the respect of the dressing room, respect of his peers, respect of a lot of people in and outside of the game.
"I think he's had a stellar career, he's had a magnificent career and long may it continue. He's a good lad, he's got this reputation that we ALL get.. we all get. "Sometimes they're true, sometimes they're not so true and sometimes these things get blown out of proportion, 'he's this, he's that'…. He's not.
"Tony Mowbray made him captain and when I got the job I decided to keep him captain because he had a bit of rascal in him but sometimes the rascals develop into leaders and he's certainly done that."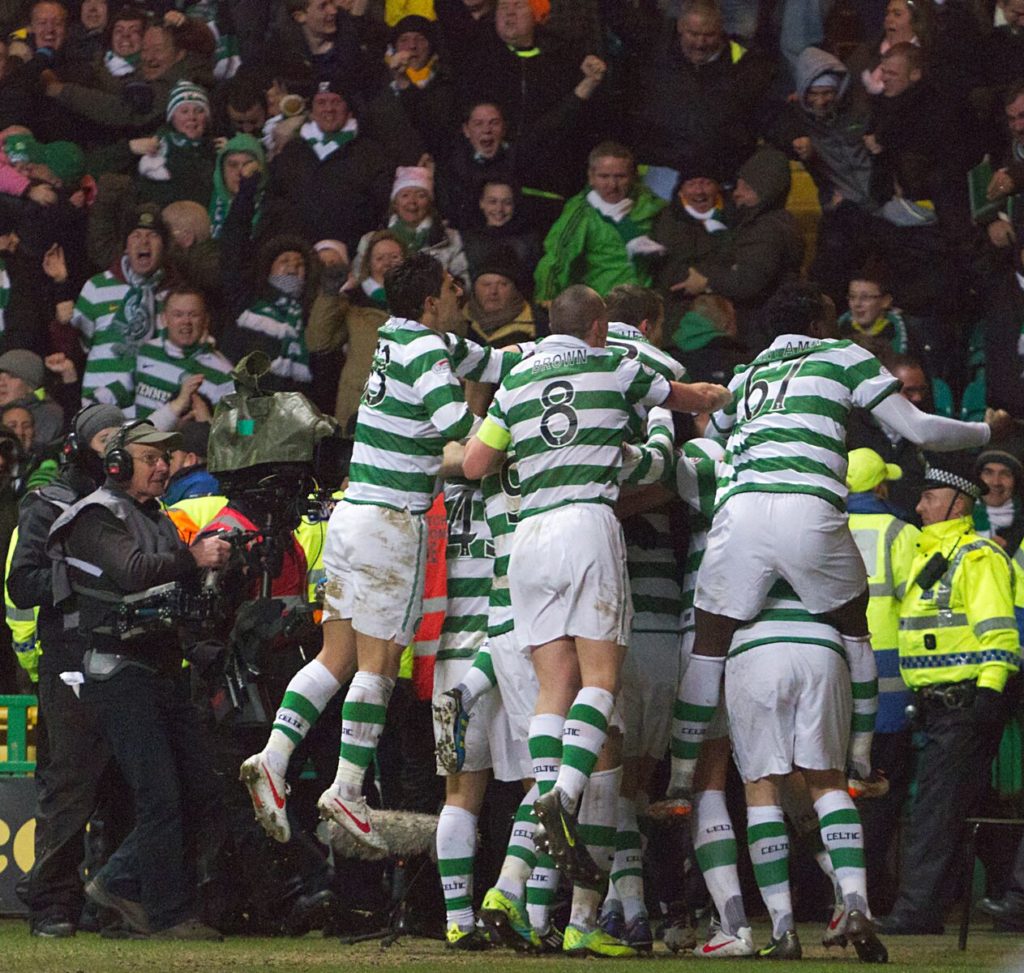 Also On The Celtic Star today…
Team News – Bayo's Sunday debut, KT and Forrest fine for Thursday
David Potter on the Celtic v St Johnstone Scottish Cup story so far
3 x 3 will rank, just behind Lisbon, as greatest achievement in Celtic's unbroken history
Jim Craig – McClair's goal settles the 2nd replay against Aberdeen at Dens Park