THE world changed on 24 April 1965. It was not just a question of winning a football match, it was not just a question of winning the Scottish Cup, it was a total revolution in Scottish football.
Celtic, for whom 1964 had been markedly better than 1963, had nevertheless finished 1963/64 with a major Rangers complex, having lost five times to them that season. Rangers in 1964 looked invincible. They were professional, slick, arrogant. Now in 1965 they were suddenly fragile and vulnerable, and Celtic were the team in command, the team that everyone talked about, the team that newspapers dedicated column inches to even though the column inches contained little of substance.
Yes, 1964/5 was a glorious season – but at its midway point, it was round about our worst ever.
Hogmanay 1964 saw Celtic mired in depression. The League Cup final had been lost in October to Rangers, as the complex reasserted itself. Free fall followed almost immediately with defeats to the likes of St Johnstone, Dundee, Kilmarnock and Dunfermline and any faint chance of winning the Scottish League had already gone.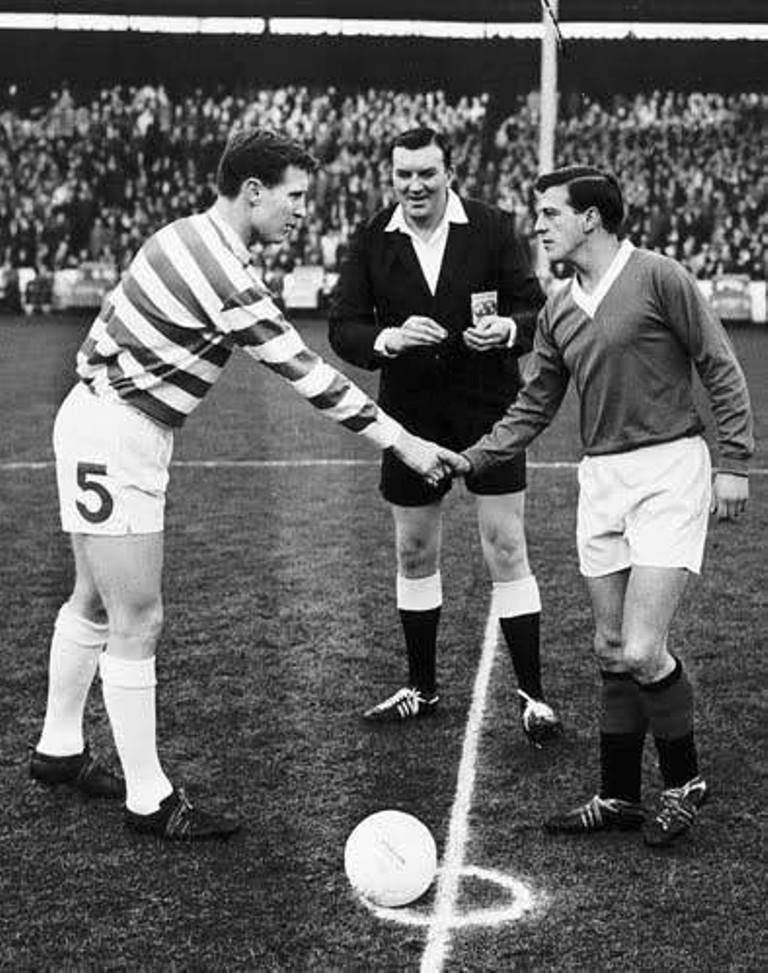 And then the New Year! Ibrox saw a 0-1 defeat made all the harder to bear when Celtic were reduced to ten men just before half-time when Jimmy Johnstone lost it with Theorolf Beck who had fouled him repeatedly, and then just at the end of the game, Bobby Murdoch ballooned a penalty over the bar!
Such a defeat was followed by a depressing draw with Clyde, a defeat at Tannadice Park, and then another defeat to Hearts at Celtic Park. It could not go on like this, and this time even Bob Kelly the Chairman realised it. Bertie Auld had been brought back from Birmingham to play (ineffectively, it has to be said) in the Hearts game, but Bertie only came back as part of a bigger plan to bring back Jock Stein as Manager.
It had been the obvious move, and he should have been back a year earlier when he left Dunfermline but he was allowed to go to Hibs instead. However, be that as it may, the players, who knew something was happening, suddenly turned it on to beat Aberdeen (granted, a desperately poor Aberdeen side) 8-0 at Celtic Park on 30 January, Jock Stein was appointed on 31 January, and the newspapers carried the glad news on 1 February, some of them making a great story out of the new Manager's religious background as if it were going to make any difference!
It would be a lie to say that there was an instant recovery on the playing side, but the team did stay in the Scottish Cup and Bertie Auld and Bobby Lennox teamed up well to make a better left wing than we had seen for some time. Stein served his notice with Hibs in February, and his last game as Manager for them was on Saturday 6 March. It was a highly significant day and it was Scottish Cup quarter final day. As Celtic beat Kilmarnock 3-2 in a tight game at Parkhead, Hibs with virtually the last kick of the ball beat Rangers at Easter Road, and Rangers season virtually ended there and then, for they too had had a poor midwinter.
The remaining League games were indifferent, to put it mildly. There was one good win over Hibs at Easter Road, and one significant team change with the pulling back of Bobby Murdoch to right half so that he had the ball in front of him and could create moves for others. Perceptive Celtic supporters had suggested this at least a year ago, and it was arguably the best move of Stein's career. An ordinary inside right had words like "world class" used to describe his play as a right half about six months later. In addition, after a fright in the first game, Celtic turned it on in the replay to beat Motherwell in the Scottish Cup semi-final to set up a final against Dunfermline.
But there was the other side as well with some absolutely rank performances against St Johnstone, Falkirk and Partick Thistle – but these were in games that didn't matter, and they allowed Jock to pick his team for the Scottish Cup final, a game that was called the most important game in Celtic's history – and this time, that description was by no means an exaggeration. "We'll forgive everything, Cellic if you just win the day" was the cry, and that summed up the mood.
The battle was of a titanic quality, possibly the best Scottish Cup final of them all and certainly the most significant in Celtic's history before or since. In the morning of that game, I bought in Lewis's Polytechnic a 45 rpm record of an Irish rebel song (shocking behaviour for a young lad like me, and itself a piece of rebellion!) called Kelly the Boy From Killane, the song which contained the immortal line of "a hymn for the dawn of the free".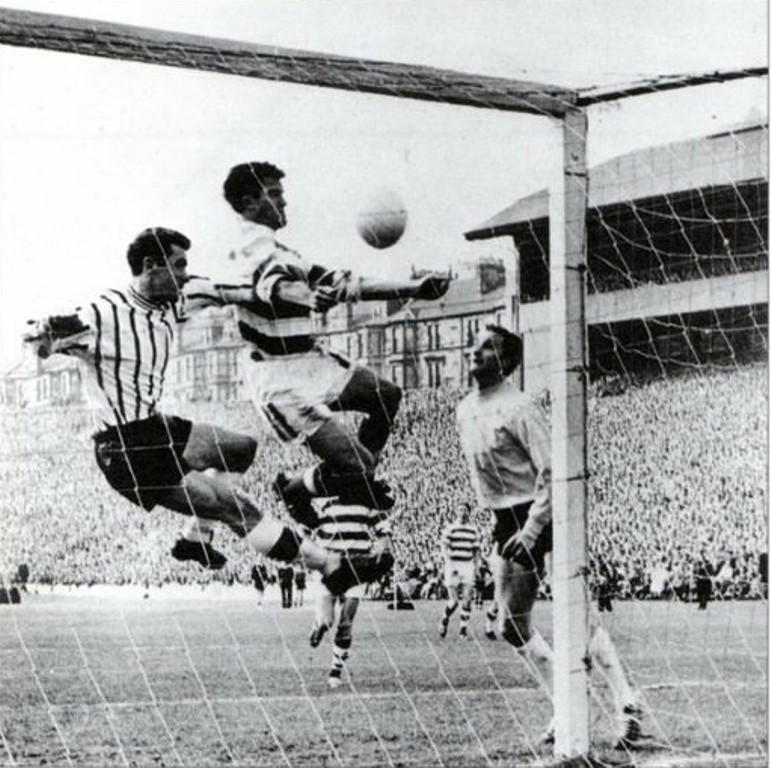 That afternoon did indeed see the dawn of freedom! No more the fear of Rangers or anyone else, no more the sneers of my friends, no more the emptying of Hampden terracings as the lads in blue enjoyed themselves at the other end, no more the sickening feeling of lost causes.
Shy, introverted, cowed wee boys suddenly became confident, assertive young men as their team emerged from the dark shadows of thraldom and fear to the bright sunny uplands of a better tomorrow. It was no more despots and slaves, a nation once again, and the bursting in twain of that galling chain all in one.
Yes, Billy and Bertie, what a change you wrought in so many lives that day! Words can hardly describe it all, but an abiding image can. A middle class, middle aged professional gentleman wearing an expensive coat and a soft hat collapsed over a hedge in Aitkenhead Road telling everyone that he could not have stood it, if we had lost today!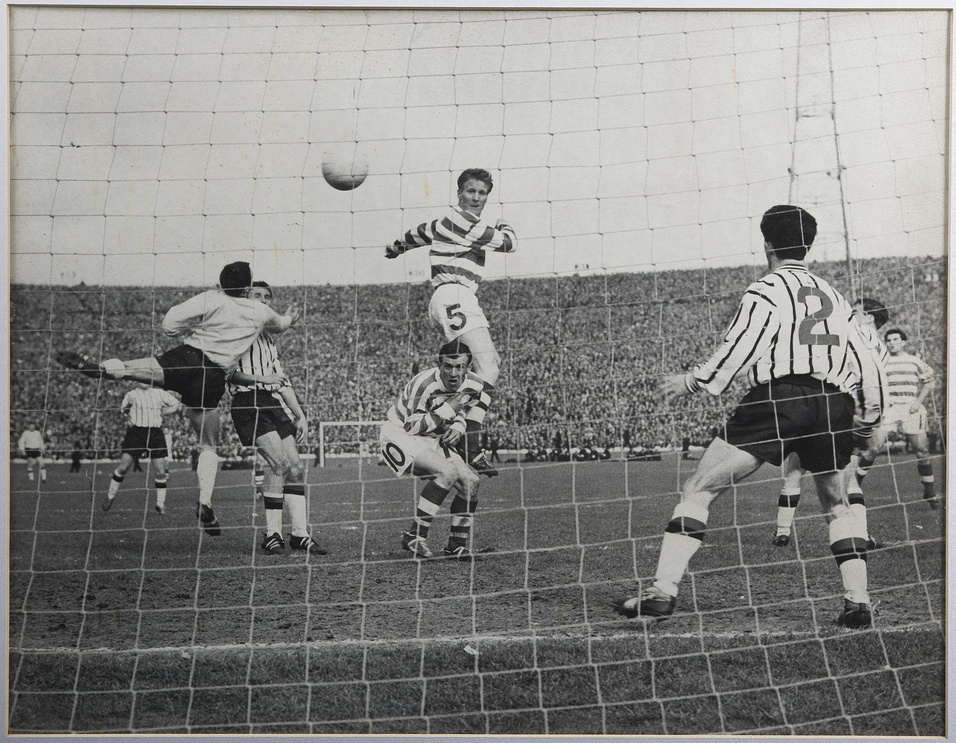 And oh, that summer! We even won another trophy – the Glasgow Cup beating Rangers on the way. We did it luckily, for Rangers had a few injuries – but it was a symbol of how things had changed! We even captured the moral high ground when our trainer Bob Rooney (with the Rangers trainer dealing with another injury) ran on the field to treat an injured Rangers player! We then beat Clyde and Queen's Park to win the trophy, and the Scottish Cup apparently sang to the Glasgow Cup "Take my hand, I'm a stranger in Paradise!"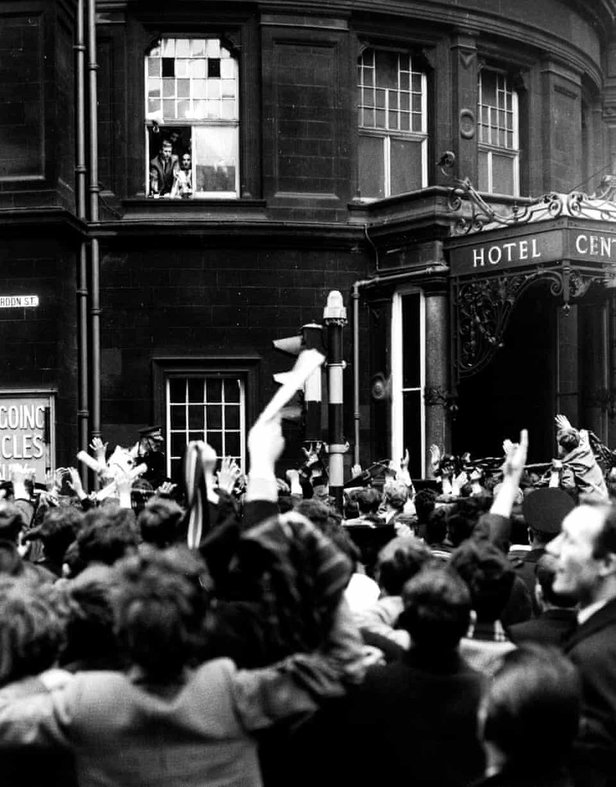 For me, there were no recordings of the Scottish Cup final to watch again and again. It was simply the wrong period of history but there was a vast collection of newspapers saved up from the next few days, as the record player went into overdrive and overtime again and again all summer long. The Beatles? Not likely! It was that record that talked about "a hymn for the dawn of the free"! The "long downtrodden man" had risen!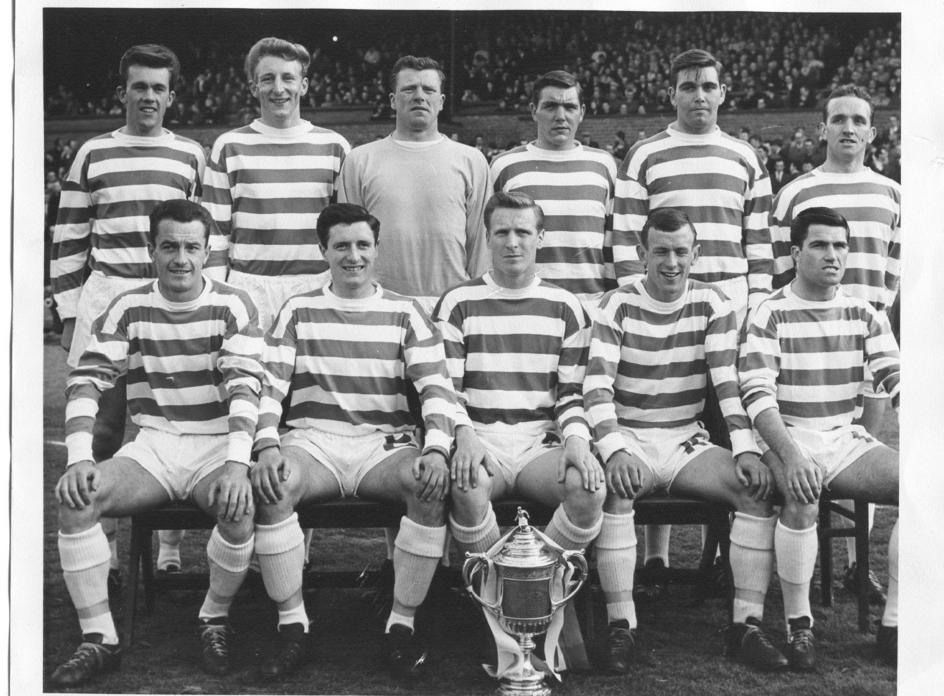 We couldn't wait for the start of the season again!
David Potter