After the months of discontent we've endured as  football supporters, it's hardly surprising that Neil Doncaster and the SPFL board are looking to avoid a repeat should Covid 19 result in a further shutdown of football.
It's even less of a surprise that the events of the summer – and the distrust that prevailed – would rear its head again when it comes to what at first glance appears an SPL proposal that at least would ensure a repeat of the last few months SPFL soap opera is avoided
Neil Doncaster's proposal on changing the SPFL rule book to give the board special executive powers to make a decision – without the need for a vote – in the event of another lockdown, would no doubt save us from the cringe-worthy public bloodletting on national radio and the press we've had over the last few months.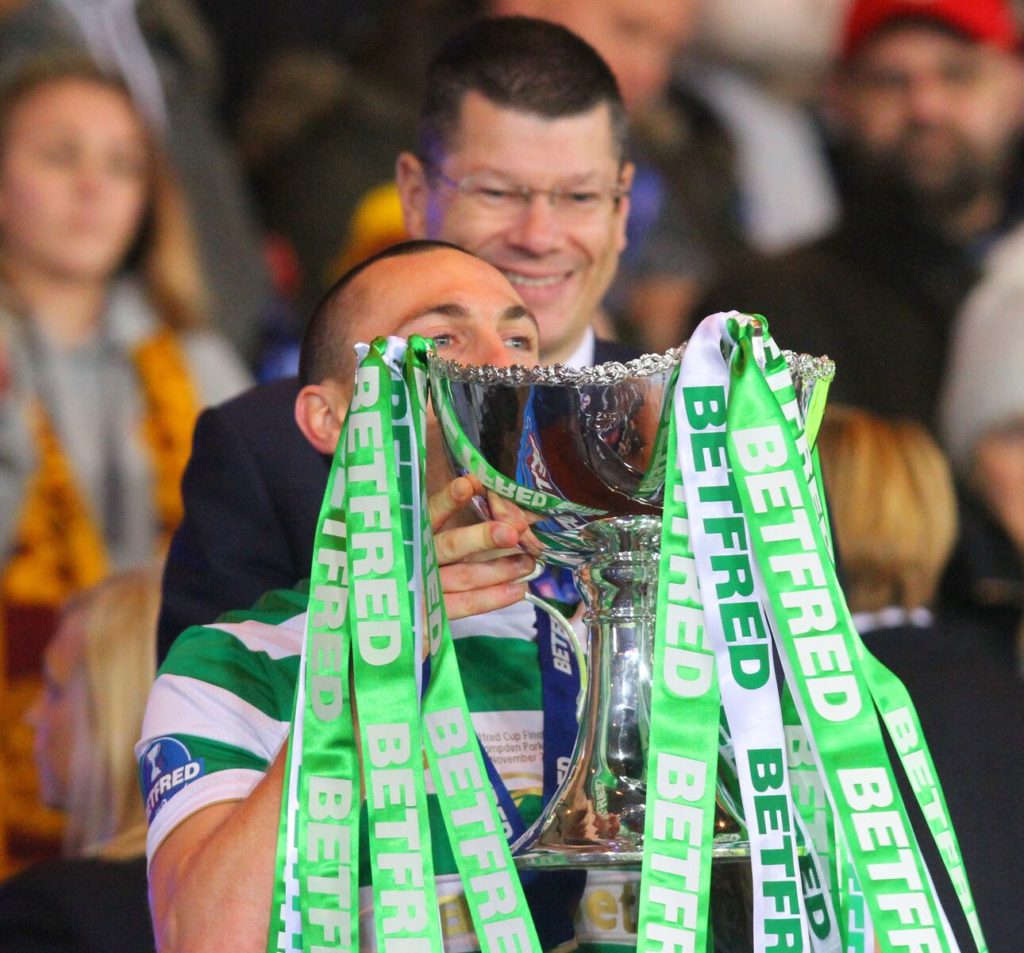 So why then is it being mooted that the proposal – yes another one – is likely to lack the support from top flight clubs at least to progress?
You'd safely assume that the timing probably doesn't help. 81% of clubs eventually voted to end last season, yet the feedback from club chairmen was clear. The desperation over the release of funds was the deciding factor. They were aware that the actions of the SPFL board didn't sit well with them. Despite such desperate financial connotations one in 5 member clubs voted against the motion. That distrust remains fresh, the embarrassment in some quarters and anger in others has barely cooled from the red cheeks of those involved.
Then there is the issue over who the clubs would now be entrusting the new powers to. Who can forget secret ballots being leaked to the press as votes were drip fed to the press?
The BBC even had an ongoing online timeline as each club placed their vote on that Good Friday afternoon, this despite clubs having 28 days to cast their votes. If that was democracy in action in any other sphere the electoral commission would probably have had to set up a hotline to deal with complaints. Thankfully it was just a member's organisation showing general ineptitude that we've come to expect. Yet now they wish their powers increased not checked. Have they earned that trust?
Not when you consider clubs rejecting the cack-handed proposal headed by 'the' Rangers for an independent inquiry into the vote to end the season. Thirteen clubs backed Rangers, Hearts and Stranraer's call for an inquiry, with 27 against and two abstentions.
'Rangers' managed to shoot themselves in the foot with their embarrassing dossier of evidence and calls for suspensions of SPFL board members. It was a proposal so rushed and amateur in its production that any fair minded chairman should have voted it down, yet less that two thirds of clubs voted to do just that. Not exactly the mandate of trust you'd expect for an SPFL board under threat and requiring members support under duress.
Then of course there is the issue some in the mainstream press seem to be narrowing in on. Peter Lawwell, playing tag team with his Ibrox counterpart Stewart Robertson, will now likely step onto the SPFL board.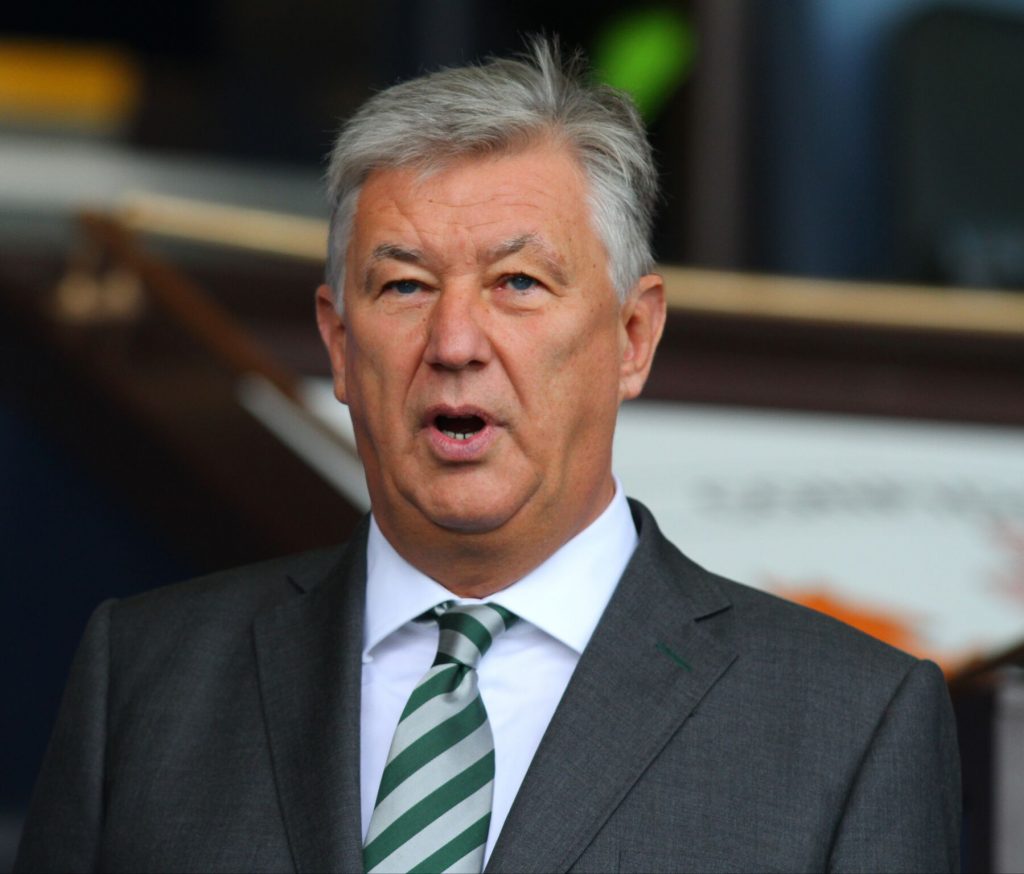 That Robertson is even in a position to wait for this swapping of seats is an issue in itself as his own impartiality was certainly questionable throughout the summer. However it is now apparently Peter Lawwell coming onto the board that is causing a lack of support for the proposal.
I'm not sure I buy that and I believe there is an element of excuse making to assume that's the case. We're being fed the line – I wonder where it comes from – that with Lawwell on the board and Celtic going for Ten-in-a-Row that the Celtic CEO's influence is likely to be firmly in support of Celtic first and last rather than the greater good of the game.
This pre-ordained Celtic-'Rangers' tag team approach needs to looked at but in this instance I'm far from certain that SPFL clubs, given a choice over Peter Lawwell and Strewart Robertson in a head to head vote wouldn't return a landslide victory for the Celtic man.
There is validity in clubs questioning whether Lawwell would remain impartial, it would be naïve to think otherwise. After all this is a man who is happy to lead the Resolution 12 requisitioners down a garden path and ensure the 'old firm' style duopoly continues when it comes to Celtic's finances.
Therefore to consider he wouldn't try and ensure Celtic would be strong within the SPFL board would be simple indeed. If he can do it to his own why would we think wearing a different hat on a different board would result in an alternative tack?
Yet I think clubs within Scotland would welcome the expertise of the man. One who has seen Celtic through Covid 19 better than most and one who controls a club in rude financial health. Someone who by nature of his accountancy background is cautious.
That must be an advantage in these uncertain times? Such experience would surely be welcomed by most clubs would it not, though clearly not by all who appear to use certain journalistic placemen to muddy the waters?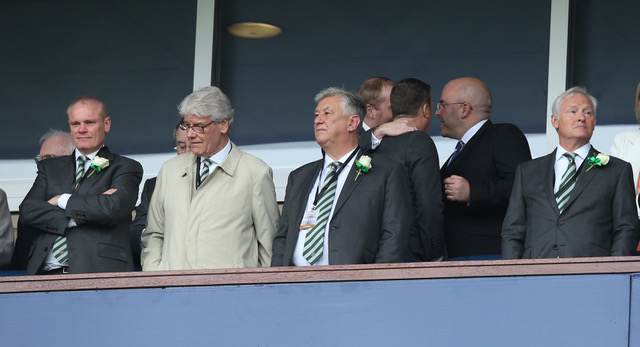 If there is any reason for this proposal not getting passed it is down to the performance of the SPFL board to date. There was a great deal of self-interest from clubs that made the SPFL's job difficult this summer but a lack of leadership at the top was evident and compounded those issues. To then ask clubs to hand the entire decision to that group again is hardly something they could do in good conscience or with any degree of confidence in them doing the right thing.
To make this about Peter Lawwell or concerns over Celtic's influence in such a monumental season, disregards completely that Doncaster and his board have been a real issue to many club chairmen all summer. The confidence vote spun as a victory was nothing of the sort. It also ignores the fact that one club in particular with influence on that board behaved abysmally when it came to the greater good of the member clubs.
To face up to the possibility of a second wave of a pandemic and to have any hope the SPFL could guide member clubs through another enforced shutdown then to have Peter Lawwell rather than Stewart Robertson makes for a common sense approach. We've had far too little of that over the last few months.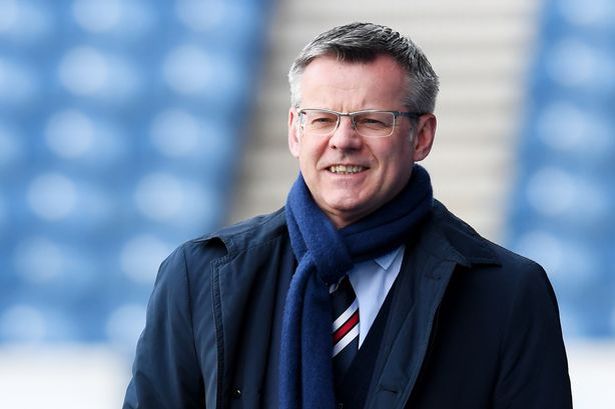 To allow the SPFL board to make the decision even with Lawwell's guidance would be an understandably difficult decision for clubs to make. Yet despite reports in the printed press this concern will not be down to Peter Lawwell's involvement. That is simply a red herring fed to a compliant media by a club with ulterior motives around there own inability to challenge a rival on the field of play ahead of a massive season for the history books.
The real reason for clubs wariness is a lack of leadership from the SPFL. Fractured trust has been allowed to develop through inept practices to date. If SPFL member clubs don't have an appetite for handing control on the matter of ending a football season to the SPFL board it is entirely justified based on recent performance.
The SPFL proposal is unlikely to be successful. Although it would make sense to streamline such decisions, a lack of faith in the SPFL leadership has ensured it's far too soon to consider bridges being built or assurance regained enough to confidently allow members debate to be surrendered and passed to a board who have made a pig's ear of Scottish football governance all through the summer of discontent.
To make that about Peter Lawwell is not something that's come from Hibs, Motherwell or Aberdeen. It is a narrative being spun from Ibrox with the assistance of the usual guns for hire in the mainstream press.
Niall J