These are indeed strange times. Leaving aside for a minute the virus and its implications, we are now at the start of 2021 in a bizarre position of having won 12 trophies in a row (unprecedented in world football) and the fans on the back of the management and the executive in a way that baffles the rest of Scotland, all of England and only really makes sense in Glasgow where being second is being last.
Saturday was Saturday. We know where we went wrong, and in truth, we didn't go all that far wrong on Saturday. Where we went wrong was having to depend on a good result on Saturday to put us back into any kind of contention for the League. We should know that in football as in life, the time when you need a piece of luck is precisely the time you don't get it. Ten-in a-Row has now gone, one fears.
It is vital to see things in perspective, however. Bad seasons happen, and if a magic genie had said in 2011 that we could win the League for nine seasons in a row, but we would lose the tenth, I think we would have accepted it. And that is without mentioning 12 trophies in a row, and 40 Scottish Cups! Those who use phrases like "rock bottom" and "worst ever" clearly did not see 1991 or 1963. This is not a crisis.
That said, autumn 2020 was awful. Europe was abysmal and the defeat by theRangers in October was allowed to become a freefall leading to other disasters because we did not immediately rally and fight back, with the early departure from the Scottish League Cup a particular point of no return. In December there were signs of a reasonable team developing again … but the unfortunate events on Saturday mean that it is now almost certainly too late, the situation not helped by the second long term injury of the season to the desperately unfortunate Christopher Jullien.
There are two futures for Celtic – immediate and long term. The immediate one is to regroup in Dubai. Straight talking is an essential part of this one with certain players having to be reminded of professionalism (no bringing anyone down when Bobby Madden is around, and no point in beating men on the wing if you then just batter the ball aimlessly into the penalty box) and the need to win football matches. 24 games remain this year. There is absolutely no reason to believe that this group of players cannot win the Scottish Cup once again, and in the League, there are still two games against theRangers.
Winning them would give us all a major boost, and who knows, there is a slight chance that they might yet implode, unlikely though that is. It would be nice to put them under a bit of pressure, though! The rest of this season must involve Neil Lennon ( and reports tonight suggest that he has won the backing of Dermot Desmond to see out this season), but those of the squad who want to leave should be accommodated in their desires.
The long term future may not involve Neil however. But now is the time when we must think of next season. Assuming that vaccinations and lockdowns work, season 2021/22 should start on time and be normal. We really have to stay in Europe next season. We must therefore work out a strategy and have players in place, and decide who is to be the Manager. It is important that Celtic decide who the Manager will be. The media must not tell us.
What we must not do in "splash the cash" as so many supporters want us to do. Yes, we must spend, but we must spend wisely. There has been far too much money thrown about on players who have seemed to be good, but who have failed to deliver. In some cases, Shane Duffy being an obvious example, the heart is clearly in the right place but the mind clearly under-estimated Scottish football. Others make me wonder whether they have ever understood just exactly what "Celtic" means.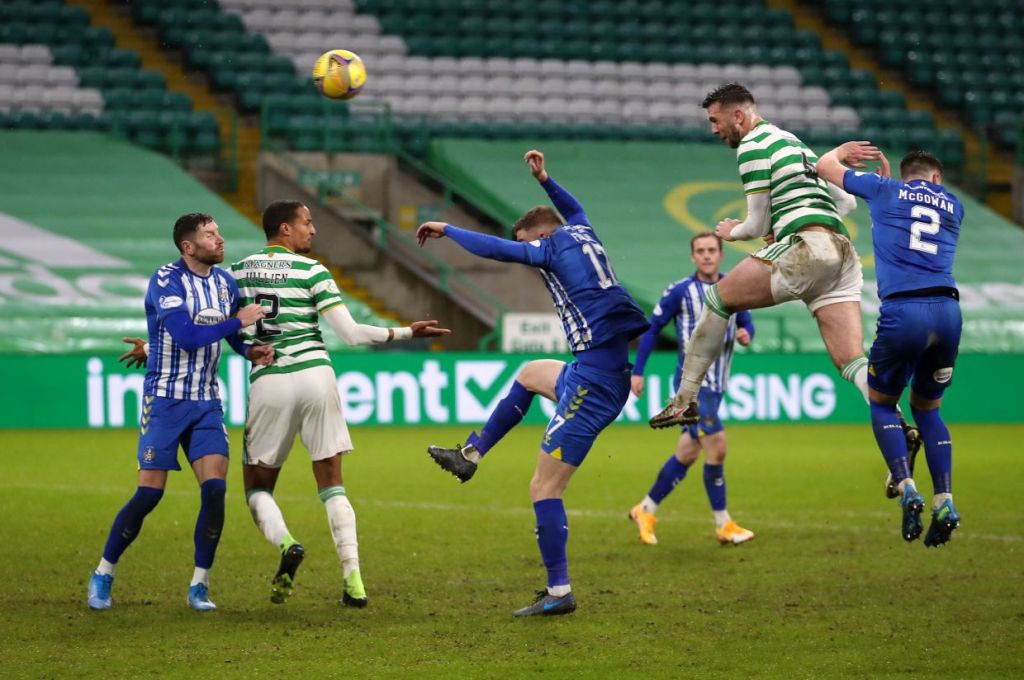 Assuming that Ten-in a-Row has gone, what we must not allow is any kind if norm to be established. 2020/21 must be seen as an aberration. We must not allow a situation to develop as in the 1990s where we didn't believe that we were entitled to win the League even when, as in 1996 and 1997, we might have. The fight back must be immediate.
The whole situation is dire and unfortunate, but Hope remains. This season has been a Pandora's box of evils unleashed upon us, but Hope remains. Above all the situation calls for calm and rational thought, before any precipitate action is rushed into. And "calm and rational thought" should indeed include discussions and consultations with supporters – but only "calm and rational" ones!
David Potter