The 2021 League Cup Final is likely to go down in folklore as the Kyogo final. Two sublime goals, delivered having left the field of play against Betis in the Europa league dead rubber with a hamstring injury just eleven days prior, will ensure the final is remembered that way.
Lofty comparisons are being made with Henrik Larsson today but the comeback would give Lazarus a run for his money too, so having his name attached to the Cup final win is certainly justified for our unassuming Japanese star.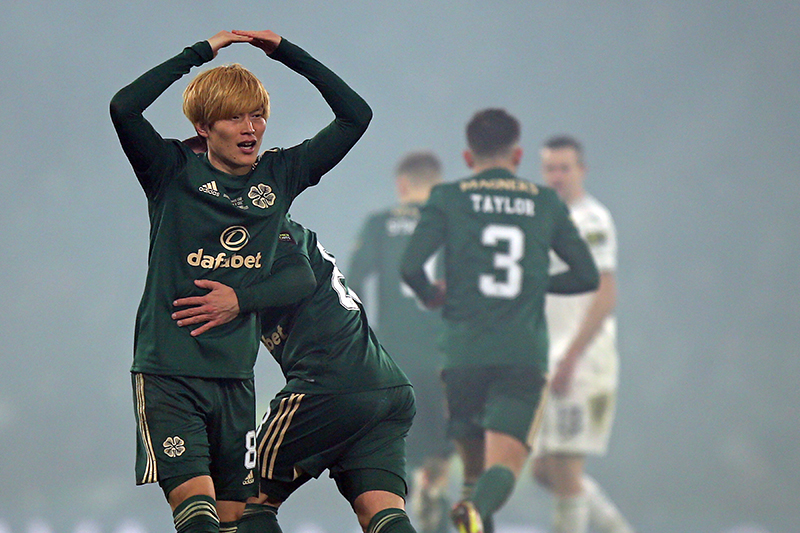 Yet had those goals not been delivered by the Genius from Japan and instead passed around other members of the team yesterday a case could be made for Tom Rogic having a second cup final bearing his name.
Big Tam's input, having not even made the starting line-up for the 2017 Scottish Cup final that cemented Celtic as Invincible, is now the stuff of legend. Yet yesterday's performance against Hibs for me surpassed even that.
Prior to last season Tom Rogic looked surplus to requirements. The Big Aussie was due to, or was being encouraged to, accept an offer to ply his trade in Qatar. At much the same time Celtic were considering shelling out, and did, £2million for a Shane Duffy loan deal. The balancing of those books was expected to be delivered by a deal that brought in the same amount for the permanent transfer of Rogic to the Middle East. Thankfully Tom Rogic, rather than Celtic, thought better of it and in a sliding doors moment Rogic remained at Celtic, outstayed the manager who had little faith in his abilities across two spells as manager and remained in-situ until one arrived who knew him inside out.
Yesterday's performance, under the watching on countryman who has given him back his mojo, was the culmination of Tom Rogic not only getting back to his best but arguably now surpassing how he has previously performed.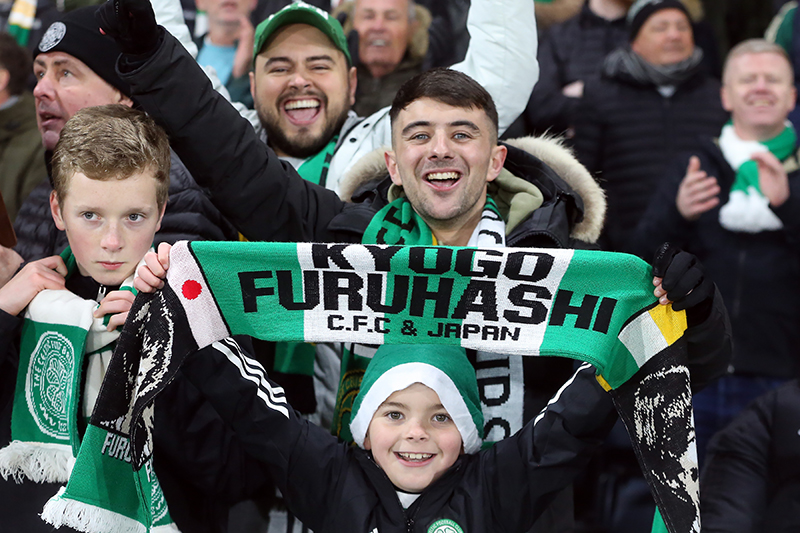 Rogic has always been able to find space effortlessly. No-one in Scottish football can control the ball on the half turn like he can and few, if any, have the eye for a through ball or disguised run of a striker that Rogic has.
He has, after a frustrating time with injuries and possibly a loss of confidence, now got back to producing those attacking moments on a regular basis, but now, as he showed in yesterday's cup final, he has added even more to his game, abilities that previously most of us would have thought he simply didn't have in his locker.
Rogic has now become the pressing machine, he hassles and harries the opposition. Where previously you could argue he saved his energy for time spent on the ball rather than trying to win it back, he now seems to last 90 minutes and more, where before the hands were on the hips after an hour, and he appears to have developed an extra lung where previously you could have argued he may only have had one.
The cleverly lofted ball, as Hibs entire team waited for a substitution that hadn't yet been authorised from the referee, was an example of Rogic's speed of thought yesterday. It led to the winning goal, yet prior to that visionary moment Tom Rogic had worked his cup final socks off. He showed sympathy to the unfortunate David Turnbull as his midfield cohort succumbed to yet another Celtic hamstring injury and then went about doing the work of two men to make up for his teammate's loss. He was an inspiration to many on the field who perhaps did not have the experience of what it takes to win cup finals, and with that guidance many of those now have banked just that with the assistance of the playmaker who has seen and done it all for Celtic.
Guys like Callum McGregor and Tom Rogic, alongside Nir Bitton and James Forrest are part of a dwindling Band of Brothers who have the muscle memory of what it takes to go into battle week in week out against other sides who consider run of the mill league games, and the scalp of Celtic, as their cup final. They are a small group who then know even further herculean efforts are required if you are going to bring home silverware. You can't teach that on the training ground, but you can show it by leading by example and encouraging other to match you.
Tom Rogic did just that yesterday, and had it not been for the wonderful performance of Kyogo Furuhashi the man of the match champagne, alongside the cup winners medal, would have been sitting in the Rogic household late last night, and in truth it would have been fully deserved.
Niall J