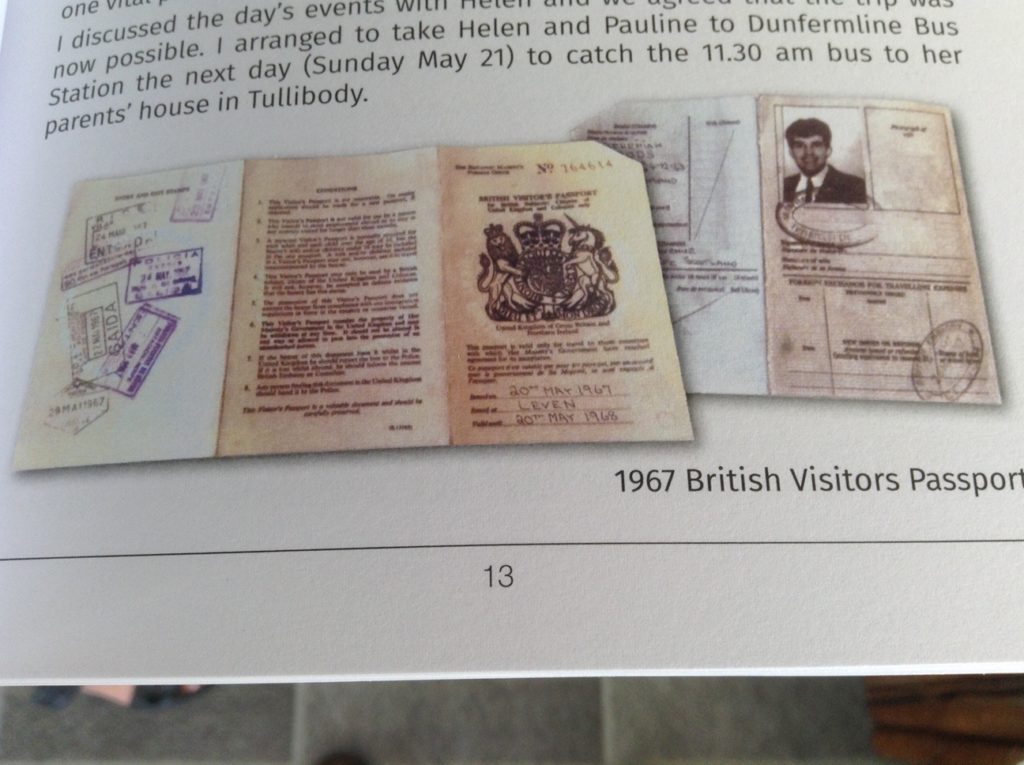 Friday 19 May 1967 – Poems, Prayers and Promises, Plus "Would I Take Them?"
On this day at 8.00 am I finished the nightshift at Cessna Ltd. Glenrothes. I was paid cash in a weekly pay packet and lived week to week. My outlays were rent, rates, HP payments, food, heating (coal fire), petrol etc. and in fact I had not much money left at the end of any week.
I was 23 years old, married to Helen and with a 17 month baby daughter called Pauline.
Helen required a new washing machine, and we had managed to save the Five Pound (£5) deposit required for this item that we intended to purchase the next day from our local Co-op. That Friday afternoon, I drove with Helen and Pauline to visit my parents (Paddy and Helen) in Hawthorn Street, Methil. During a snack my mother informed me that she had just learned that Danny and Martin Sullivan (my cousins) had departed earlier that day on a trip to Lisbon with some friends for the Celtic v Inter Milan European Cup final due to be played on Thursday 25 May, the following week. Their mode of transport was a van, and they had arranged to depart Methil at noon.
I WAS very hurt and annoyed on hearing this news and that Danny Sullivan was involved with this trip. The reason for my annoyance was that, up until April that year, I had driven Danny to lots of the League and all the European home games in my car. This stopped in April because my car was off the road for over three weeks due to damage caused in a car accident that month. Now here was Danny off to the European Cup final in Lisbon without a word, mention or invitation for me to join him.
About 4 pm I left Helen and Pauline at my parents' house and decided to drive past the Sullivan's house (Kirkland Walk, Methil) to check if what my mother had told me was true. On driving past the house, I noticed Danny looking out of their upstairs window. He waved and gestured for me to stop. I parked my car and on entering his home, I noticed a suitcase and a large mattress with pillows in the hall. Entering their living room, I found Danny, Martin, Aggie (their mother) and Margaret (their sister) all looking very upset.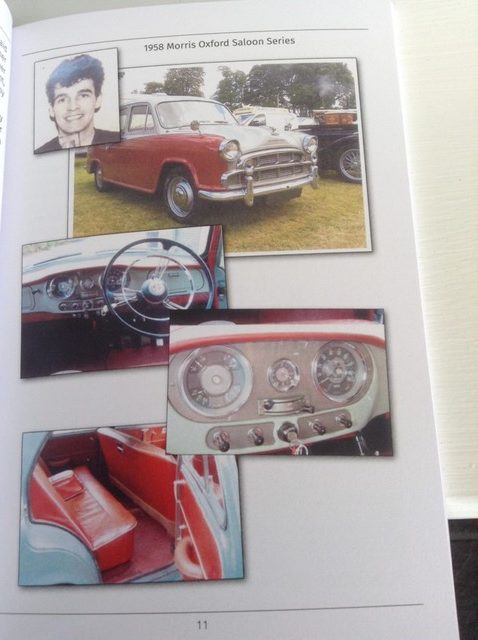 Pretending I did not know, I asked "What's up?" and they told me. Martin and three friends plus Danny had arranged a trip to the European Cup final in a van belonging to one of Martin's friends, who was also the driver. They had scheduled to leave at noon in the van, but this had now been cancelled because the driver with the van "the most important one" had pulled out at the last minute, leaving them high and dry.
Having noticed the mattress in the hall, I enquired about their sleeping arrangements  (Hotels or B&B). They informed me that they had a three man tent, and that the mattress was intended to be used in the rear of the van for the daily travel and their sleeping stopovers. The rear of this type of van had only small windows on the back doors. There were no side windows.
With regard to the van and the driver, it turned out that the van belonged to the driver's father. He knew nothing about his son's Lisbon plans and refused to hand over his van for such a foolhardy journey. To me it sounded like the van driver had made "promises" that were lies and impossible to keep. Knowing what I know now in 2019, I fully understand why the original trip was cancelled. The driver of the van was not the owner or the registered keeper and did not have the Registration Document or insurance for driving in Europe. "No van, no trip".
Up until my mother had mentioned it, I had no knowledge of their planned Lisbon trip. I had only driven past the Sullivan house to express my annoyance and now I was soon to find out what was to befall me. While I was listening to their hard luck story, Danny informed me that they had everything that was required to complete the journey. I was told they had the match tickets, passports, car and passenger ferry tickets and more than enough money to pay for everything.
(To digress, after Monday 22 May, I discovered that the above information was untrue. They only had match tickets and passports and "limited money". Everything was to be split five ways when a payment was required. The five way payment included the car and five adult passengers plus all the fuel required for the journey. Everything else that was required (food, drink etc. ) was to be on an each to his own basis ("I'm all right, Jack"). Now the split payment was only to be four ways).
It was then that Danny on noticing that my car was back on the road, uttered these famous or infamous words, "Would you take us?"
I explained to him the situation regarding my car, the shortage of money and how was I going to get a passport plus everything else required at short notice to undertake the journey? I also had the added problem of explaining my absence from work.
Having listened intently, Danny asked that if he managed to get my car repaired and paid for all the travel arrangements and documents, plus if he covered my money situation, would I at least consider his offer? With Danny Sullivan, I had no reason to mistrust him. I always found him truthful and his generosity could not be faulted, and with these facts in mind, this gave me the confidence to at least give his offer a try.
Agreeing with my concerns regarding my passport and photo, Danny said that he had used a near neighbour who was an amateur photographer for his passport photos. We therefore decided to visit the photographer (whose studio was his shed). Danny explained to him my predicament, and there and then I had three photographs taken and developed. Danny thanked and paid the man.
Now with my photos in hand, I arranged to meet Danny the next day (Saturday 20 May) about 8.30 am at his house to attempt to get a one year visitor's passport at the "Buroo" in Leven. In 1967, it was possible to get a passport at your local Labour Exchange now called the Job Centre (or in 1967 speak the "Buroo") and they opened on Saturday till noon. All that was required to get this type of "Paper" Visitor's Passport was your Birth Certificate, a recent photograph and the payment.
I said my Goodbye to the Sullivans with lots of resevations on how this was going to turn out. My reservations at this time were – I only had Five Pounds, no Passport, no International Driving Licence, no Green Card Euro Insurance, no AA Breakdown Cover for UK or Europe, the car had a radiator leak, and was on Hire Purchase, the car had no spares other than a spare wheel or a jack, the car was only insured for Third Party, Fire and Theft, I had never driven out with Scotland and how would I explain my absence to my employer?
I returned to my parents' house about 8.00 pm and Helen enquired why I had been so long as it was past Pauline's bed time. I explained about the Sullivans' offer, and that I was considering taking them to Lisbon in my car. The whole family were really concerned and my father (in his poetic language) told me to "Forget it", and to let the Sullivans know the next morning that it was impossible for this trip to go ahead.
On arrival back in Glenrothes we put Pauline to bed. Helen and I then had a long discussion about this Lisbon venture and we both decided that with Danny Sullivan's assurances, we should go for it. Why Helen allowed me to take this on, I still don't know. Maybe it was because she was getting to stay at her parents' (Tam and Helen McGregor) for over a week in Tullibody. We both agreed that if everything worked out OK the next day (Saturday 20 May) I would drive Helen and Pauline to Dunfermline Bus Station on Sunday 21 May to catch the Tullibody bus. The rest of the evening was taken up preparing all the documents required for the car, and my personal items for the journey.
Jerry Woods
TO LISBON AND BACK ON A FIVER CONTINUES ON NEXT PAGE