Lying in my bed and unable to sleep and so many reminders came up, wasn't sure of posting this but here goes.
A year ago today I spent the afternoon just me and my dad watching our team in the cup final, it was the last time I spent time together with my dad on our own. The saddest part of watching a loved one go in my dad's case was watching the body go, he bravely fought cancer for years but he was still as sharp as a tack till the end.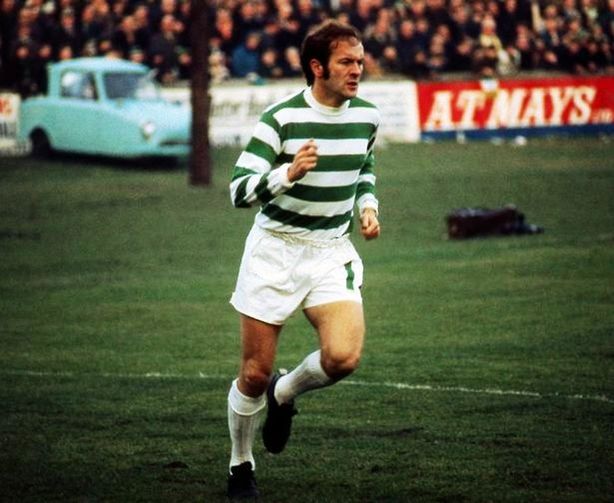 For as much as you can prepare yourself mentally, the morning he passed with all his family around him will never leave me. For as well known as a footballer and then successful in business the overwhelming response we got as a family was that he was a good man, a hero to many on the pitch but my hero off the pitch too.
They say the first anniversary is the toughest, I would agree. Now I'm not ashamed to admit this, I cried when he passed but somehow I found the strength to go through most of the year, admittedly few tears here and there but wasn't until the start of this pandemic were spending too much time on my own, thinking of the past, my family. business and so on I did completely break down, on my own in flood of tears crying for my daddy.
They call it delayed grief, it was painful but afterwards it felt such a relief, hard to explain in words but was I needed to do emotionally.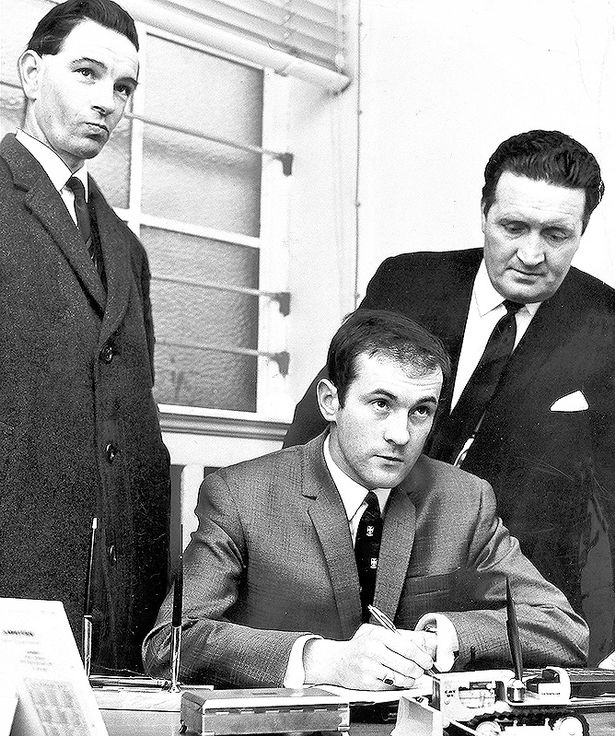 This is not an easy time for majority of people under this pandemic and I'm not afraid to admit I've been getting help to get through this. It is ok not to be ok, is basically what my point is. As I know mental health is very pivotal at the moment.
With the sudden passing of my dad's older brother George suddenly on Thursday it's not an easy time for our family,but the best advice I was given was always remember the good times, take the positives.
Today I'm 18 months free from alcohol, I did go public about that like I'm doing about my dad's passing, it's not been an easy journey but all I have is today, one day at a time to stay sober. I have no interest in going back to the drink, I suffered and more importantly hurt and lost too many important people in my life.
I hope and pray we get out of this mess soon and all I can suggest is if your struggling get help, speak to someone, apologise for your wrongdoings, make amends if possible because we all know how quickly life can change.
Do whatever makes you happy (I'm now a keen amateur photographer) and try and be as grateful as possible. Anyhow I wish everyone all the best through these times and I'll post a wee song they used to sing about Harry Hood…
Nicky Hood

DAVID POTTER'S TRIBUTE TO HARRY HOOD – 'We've got someone twice as good, We've got Harry Hood!'
On This Day in 2019 we published David Potter's tribute to Harry Hood…
It was with great sadness that I learned of the death of Harry Hood. He was one of my favourites, at a time when I had many favourites and he was certainly one of Celtic's better goal-scorers.
Fast, direct and prolific, he was itching to get to Celtic long before he ever got there, and I cannot help feeling that if the McGrory regime had gone for him in 1964, things might have been different.
As it happened, he went to Sunderland instead – that graveyard of many players – returned to Clyde and it was March 1969 before he first donned the Hoops, scoring a vital goal at St Johnstone late in the game to give Celtic a victory.
Of course the competition for the role of the striker was stiff. But Stein knew a good goalscorer when he saw one, and Harry fitted that role to perfection.
Several great moments spring to mind.
One was the taking of the penalty kick in the replayed final of the Scottish Cup of 1971, another goal in the 1974 Scottish Cup final against Dundee United in 1974, his hat-trick in a League Cup semi-final against Rangers in 1973 – a rare phenomenon – but the best of all was surely the goal in September 1969 at Ibrox which earned us a 1-0 victory over Rangers.
The rain was heavy, the ground was wet, but Harry's swivel and shot was a thing of exquisite beauty, leading to the birth of the "Hare Krishna" chant – except that the Celtic version ended up with "Harry Hood".
There was also the "We don't need your Colin Stein, We don't need your Alan Gilzean, We've got someone twice as good, We've got Harry Hood!"
David Potter
VOTE NOW FOR THE CELTIC STAR'S PLAYER OF THE YEAR
 Loading ...