Brendan Rodgers is clearly proving that he was the correct appointment in the summer by the Celtic Board and there's clear evidence that the more cynical Celtic supporters who were dubious at his return and had given him a lukewarm reception in his first few months back in the job are now warming to the Celtic manager who appears to be 'back with a plan'.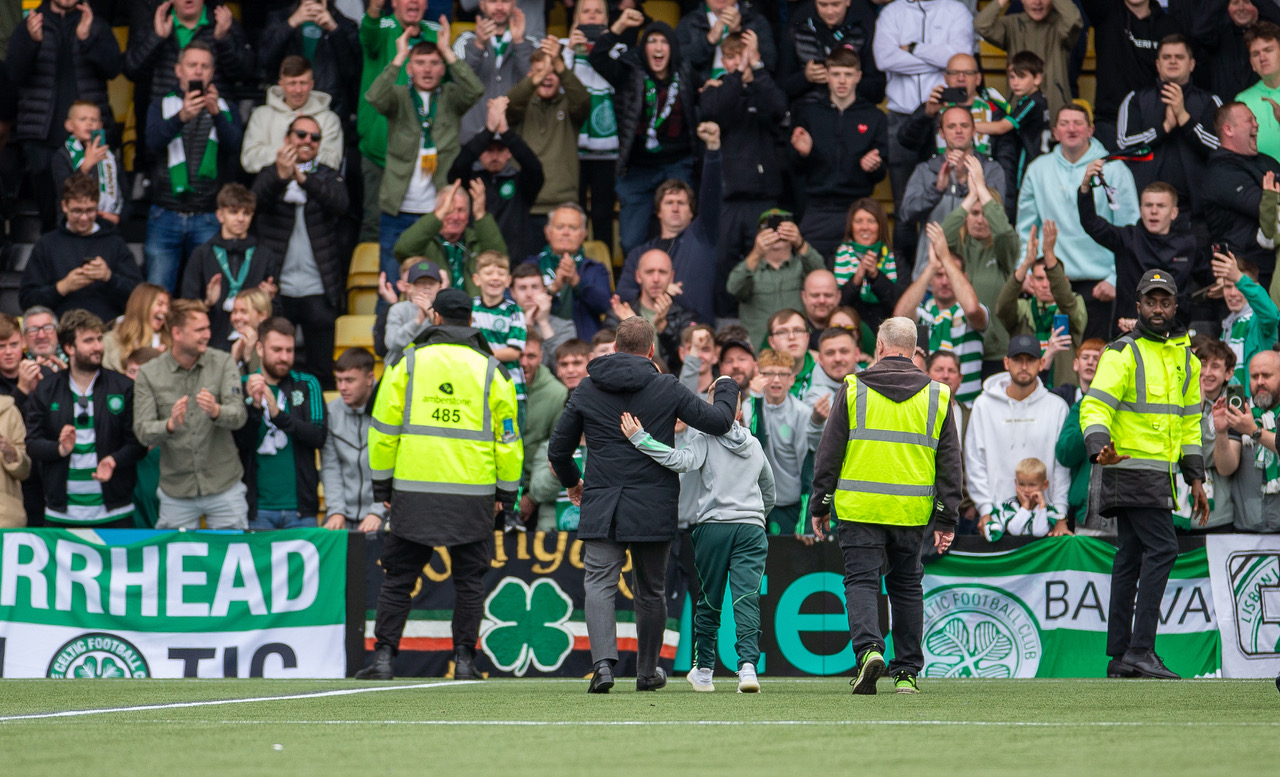 And as always there's a Celtic supporter who is happy to suggest a song, or an adaptation of a popular one from last season. That boy in Paisley who demanded a return of Brendan and also a 'bag of cans' got his first wish granted in the summer, it's unclear whether he ever got the bag of cans but the way things are looking he'll probably settle for the return  of Brendan to the club.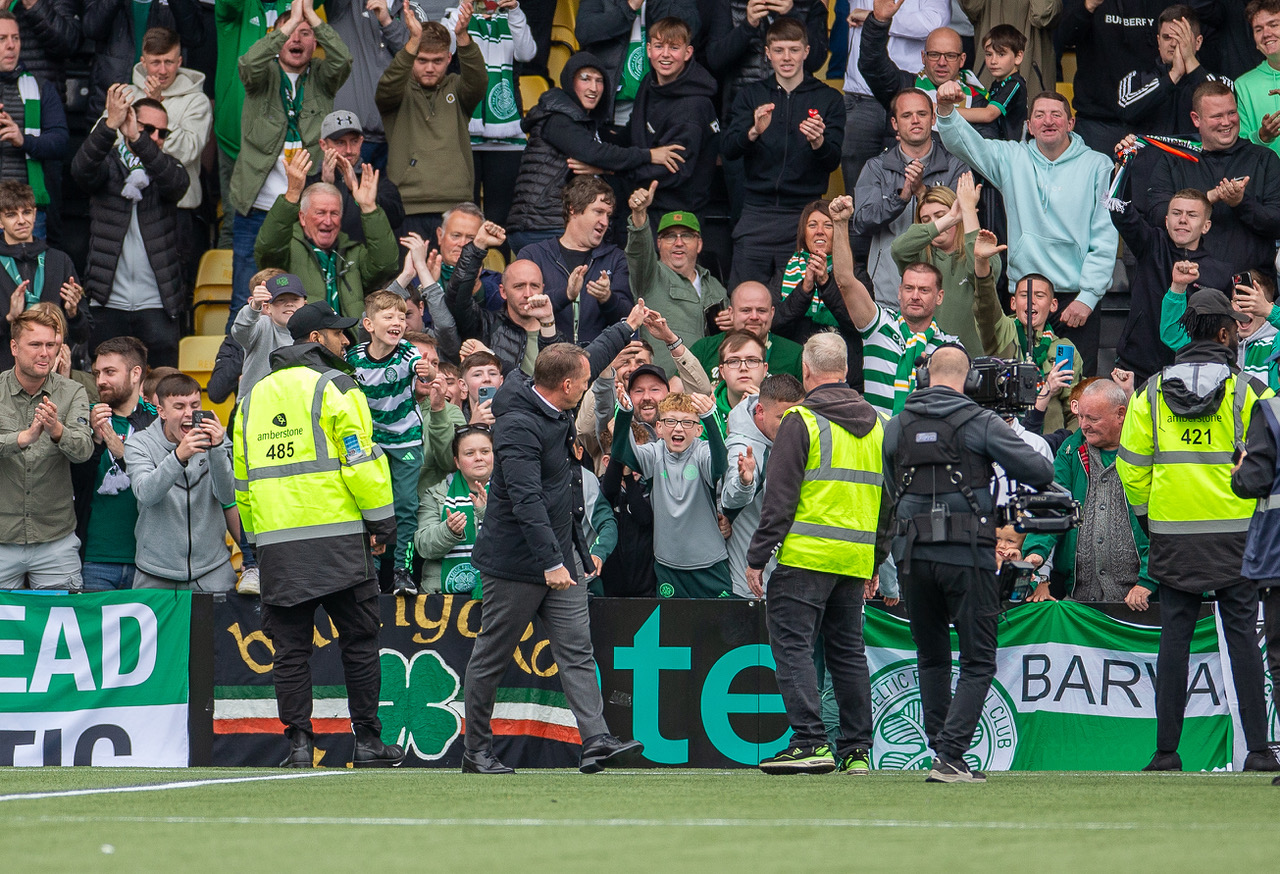 Here's the wee song, one for the Green Brigade to consider as even they appeared to warm to Brendan after the match at weekend when he intervened to save the wee boy who ran into the pitch from getting huckled by those stewards at Livingston.
— Jordan (@K0NIECZKA) September 25, 2023
Losing Ange Postecoglou in the summer was a big blow, and finding an experienced and quality manager was always going to be difficult, but it's clear that we picked expertly and wisely in the re-appointment of Brendan Rodgers.
Maybe he wasn't the most popular choice for obvious reasons, but he was absolutely the right choice as now we are starting to see.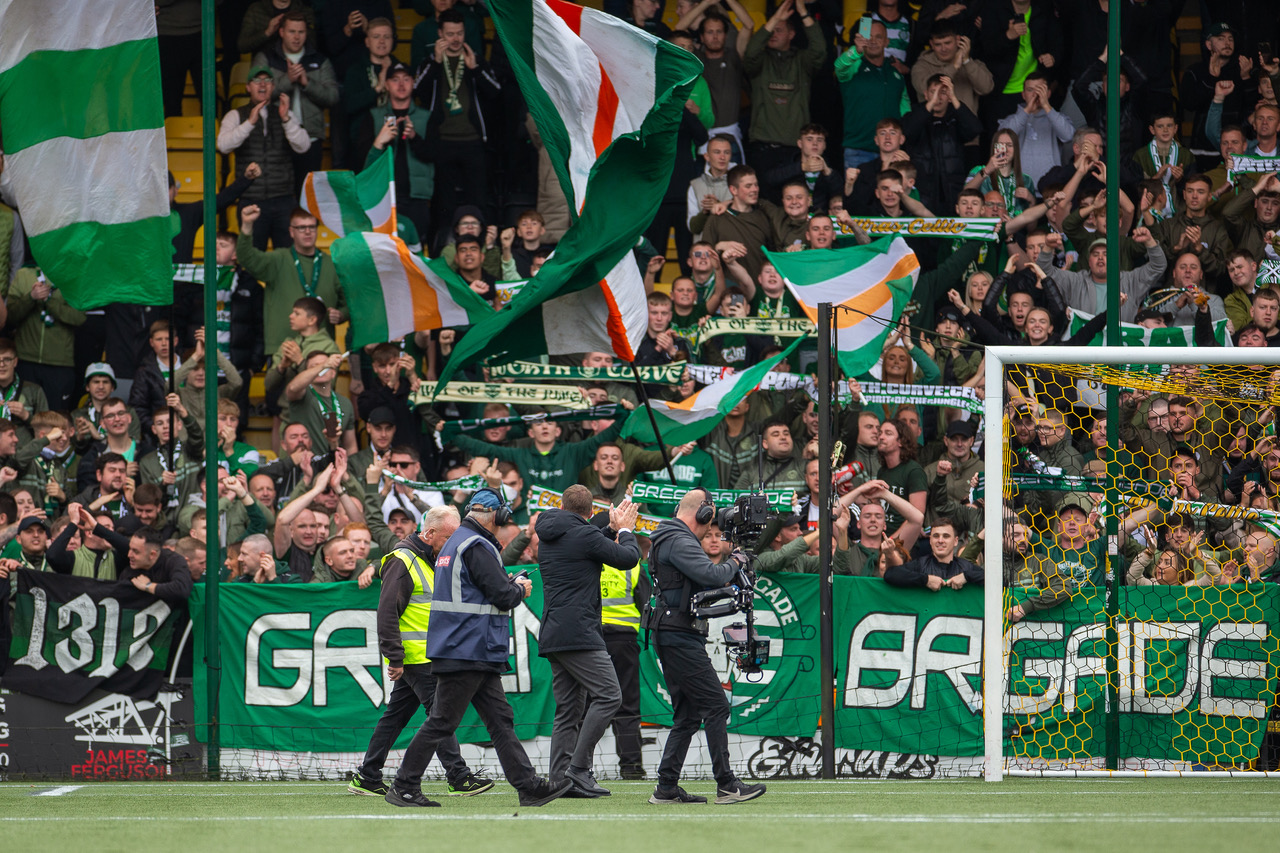 Brendan has faced a tricky start to his Celtic career fixture wise, with his three of his opening six league games coming at tough venues. Throw in the fact that he's had to deal with a horrendous injury dilemma particularly at the back.
Despite these injury concerns Brendan has proved his ability with five wins from the first six games as we sit top of the league, looking down on St Mirren who in turn are looking down on theRangers.  We of course exited the league Cup after defeat by Kilmarnock, but cup defeats happen even of that one was heavily influenced by the match officials.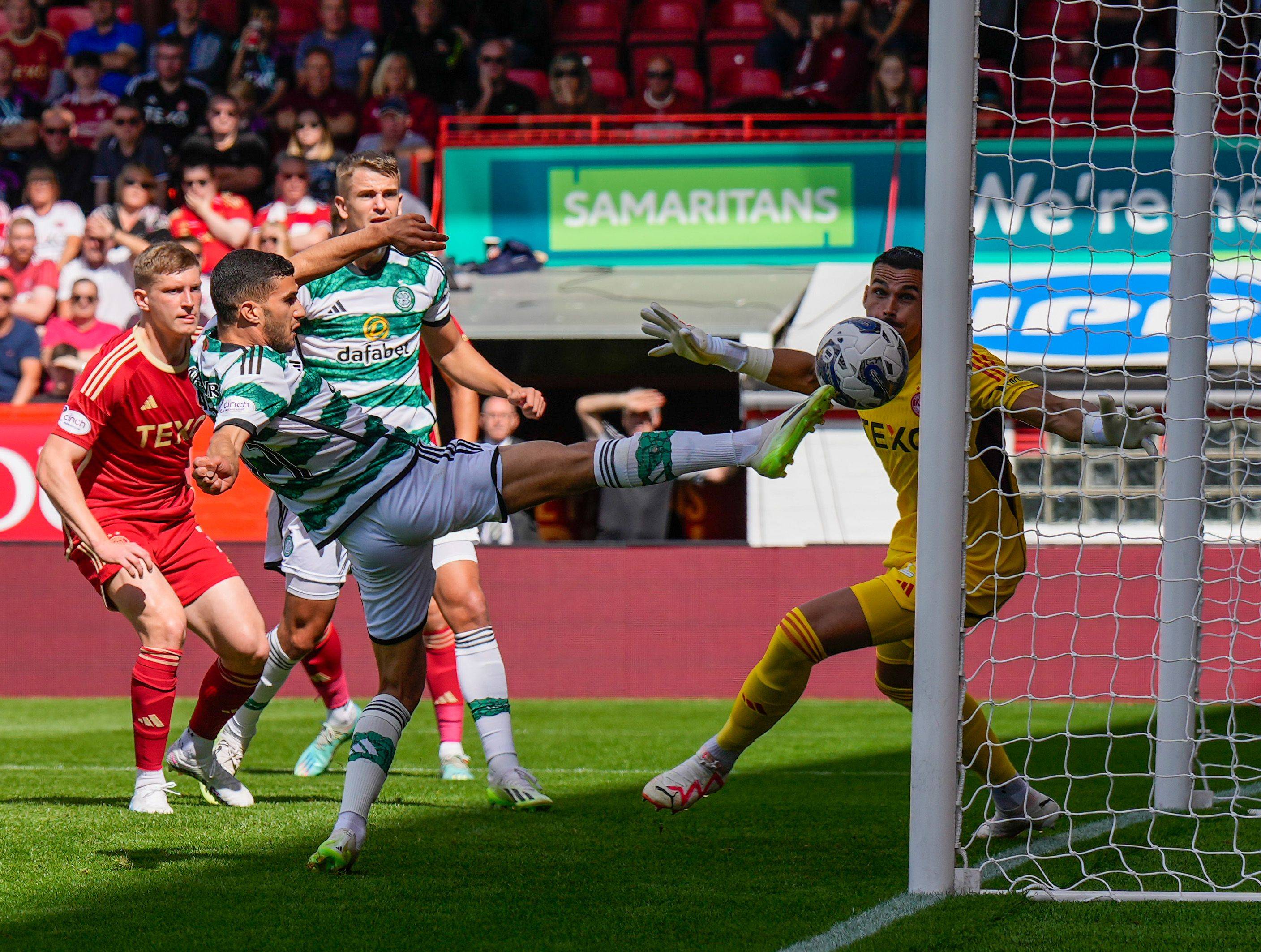 Maximum points at Pittodrie, Ibrox and Livingston have of course propelled us to the top of the table and that is mainly down to Brendan and of course the players, but Brendan has shown his tactical nous in these tricky fixtures. He's rejuvenated players such as Matt O'Riley who looks a totally different player and looks like an early player of the year candidate. Liam scales looks superb also as he deputises at the back due to injury.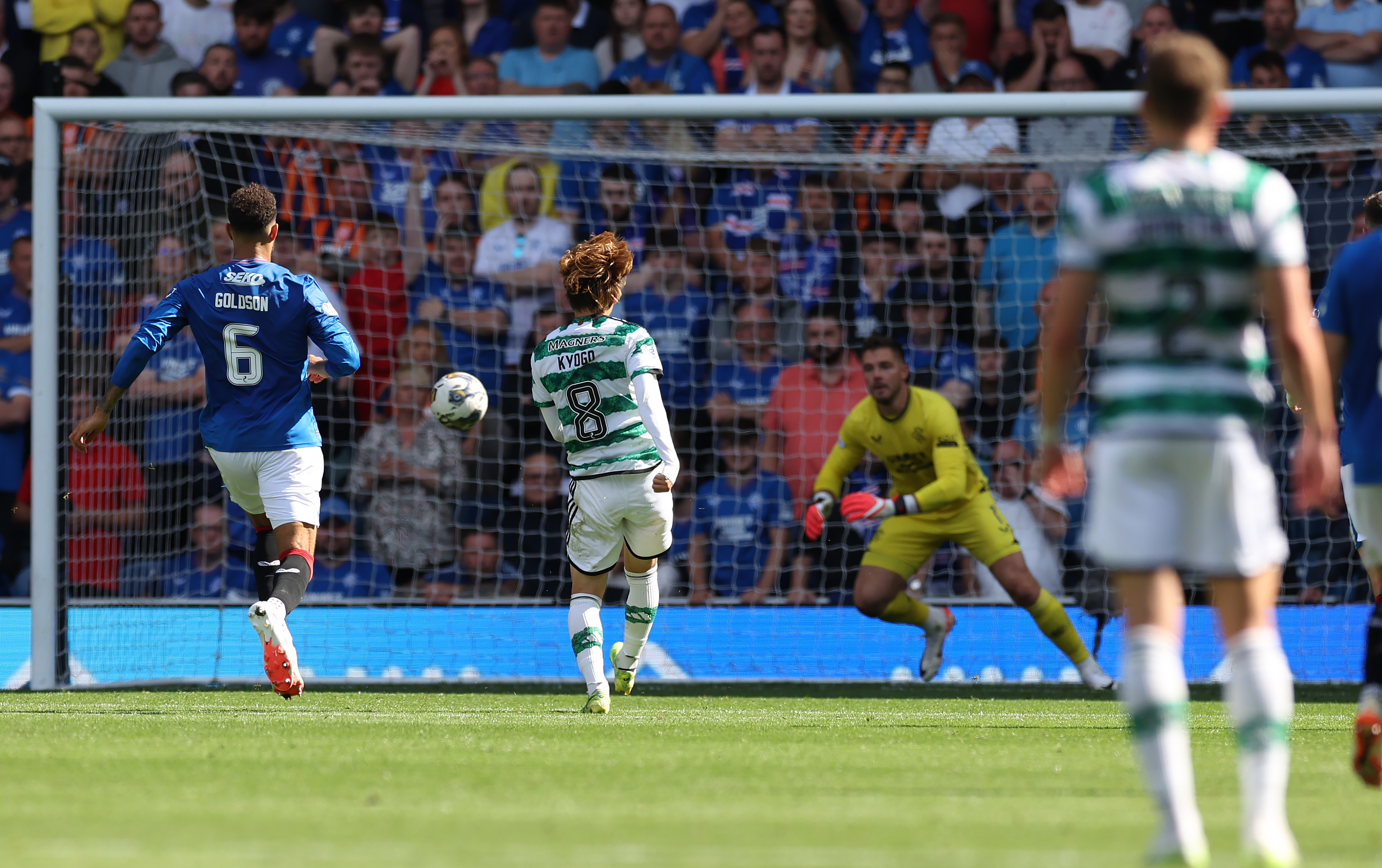 Even in the defeat at Feyenoord we looked a decent side until the two red cards. Brendan has gained more experience in his time at Leicester City and it shows. We are so lucky to have him back, and the overwhelming majority of supporters have now warmed to him after previous being a bit cold due to his exit last time out.
Brendan will lead us to glory second time around, just as he done in his first spell, mark my words. Then we can all get a bag of cans.
Just an Ordinary Bhoy