A sort of Jekyll and Hyde performance from Celtic with the first half not really very impressive at all and the first quarter of an hour in particular leaving one with the sinking feeling that we were all suffering from an incurable Kieran Tierney hangover!
But the team hit back immediately after losing a goal, gradually got on top and really took a grip of things in the second half. The fact that the five goals were scored by five separate players says a lot about the team as well.
Let's talk about Bolingoli. A hesitant start and a few misplaced passes, but he rallied and improved as the game progressed. He did not "hide" as some players do when they are having a bad game, and there is a determination about him that makes me reluctant to write him off. He is by no means the finished article and he is indeed a "work in progress".
Ajer was outstanding, I felt and I also thought that Bitton had a good game. Jullien had a few rough edges but he too is a " work in progress" and should be persevered with.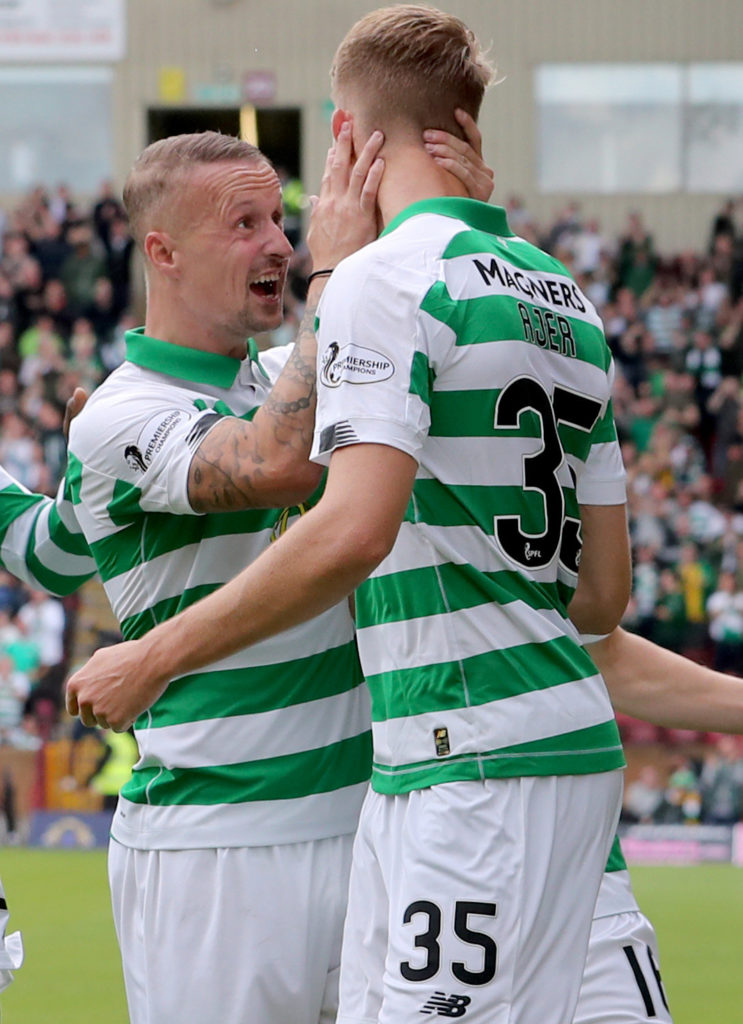 My favourite goal was a toss up between James Forrest's and Odsonne Edouard – both good and well-taken, and a tribute to some good teamwork. Lewis Morgan did not shine, but had some good touches nevertheless. Once again, a man to be persevered with.
This could have been a banana skin but it wasn't, and it sends out a signal about the strength in depth that we have. The loss of Tierney will remain a grievous and self-inflicted blow, but we might yet rise above it.
Motherwell were disappointing, but they have some good players. Sadly however their defence was poor, so I would not rush to spend any of the £25 million there!
Referee Nick Walsh had a good game, being particularly sensible about hand ball. Sky TV was OK with even Kris Boyd talking sense most of the time.
A good day, but Cluj is now a stern test. Neither Forrest nor Christie were overworked today. That is good for we will need them on Tuesday
DP