NOTICED that Callum McGregor was linked with a move to England yesterday? Filed that under 'Aye Right'. The sensational Celtic midfielder – just how good was he on Saturday – is still thinking that he's likely to lose his place in the team to allow Scott Brown to return.
Not that Brendan Rodgers is thinking that way and the Celtic manager is likely to make just the one change to the team that thrashed Kilmarnock, who played better that any other Premiership opponent visiting Celtic Park so far this season, for the game against Austrian high-flyers Red Bull Salzburg.
That change will be to re-introduce Kieran Tierney at the expense of his understudy Emilio Izaguirre who was excellent on Saturday too.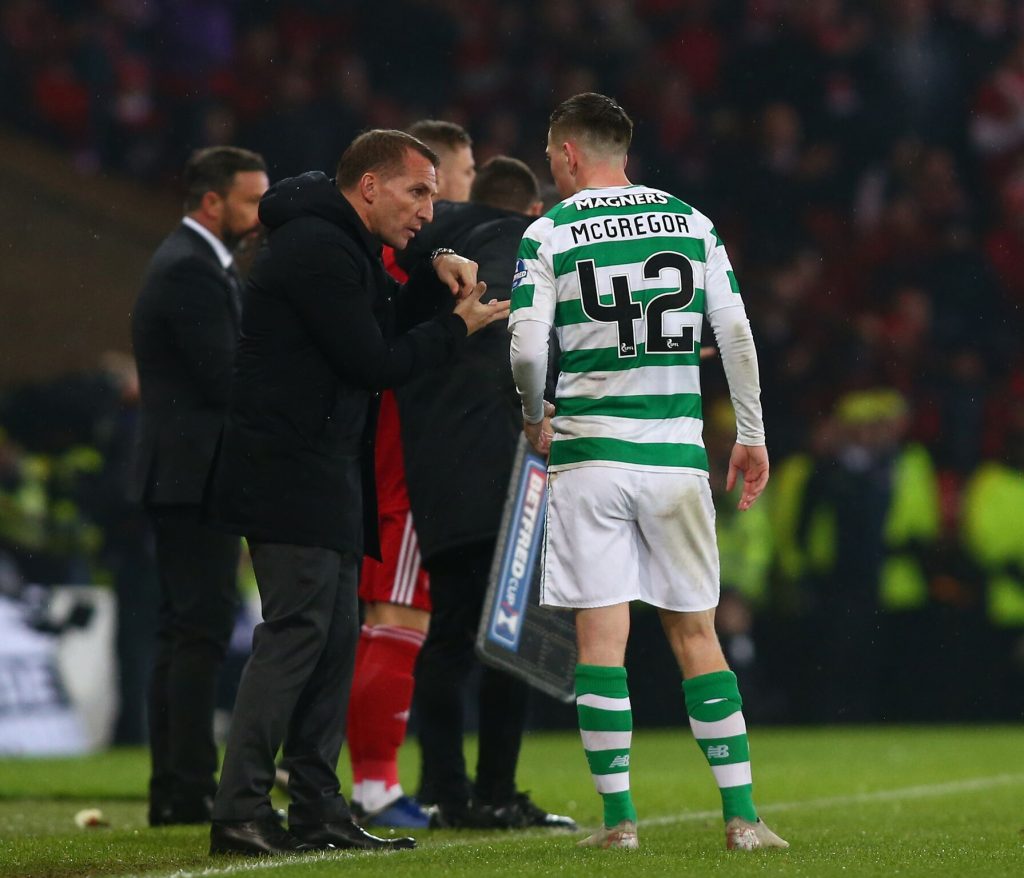 McGregor though reckons that Broony will be back in the side sooner rather than later. He's been speaking to the media ahead of the Europa League group stage, match 6, against Salzburg on Thursday evening.
"Broony is still very much at the forefront for us. He has been the club captain for years, and that shows how big a character he is.
"Broony is still there helping the lads even when he isn't playing," Callum said.
"He is a massive character for Celtic, and it's important we always remember that. In the dressing room, he is still there geeing everyone up. He's a massive character and someone we can't do without.
"Whether that is playing or not playing, he is still beneficial for the team."
Asked if it was strange not having Scott Brown in the side at the moment, McGregor was very clear in his answer.
"Is it strange? Of course. He's been in the Celtic team for the last ten years. Every time he's been fit, he's played. But I am sure Broony will get back in the team. He's been a massive player for Celtic for years.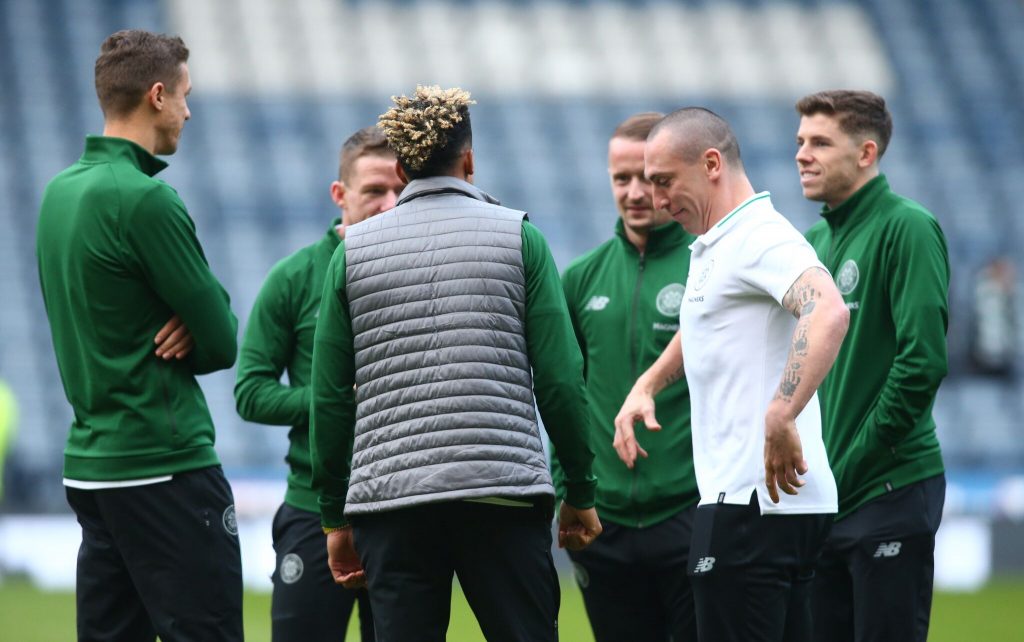 "It will change eventually. You can't keep winning 5-0 or 6-0 every week, and then people look for reasons. The team will change, but we are a group and a collective. That has been our strength for the last two and a half years.
"Everybody is having an impact, that is what we are about, the collective. The team has been playing well and it's always a tough one for the manager to pick the side.
"There is competition for places and I always feel that when you get the nod, you need to do well.
"The team has been going great and it's tough for the manager to decide who plays, and in what position."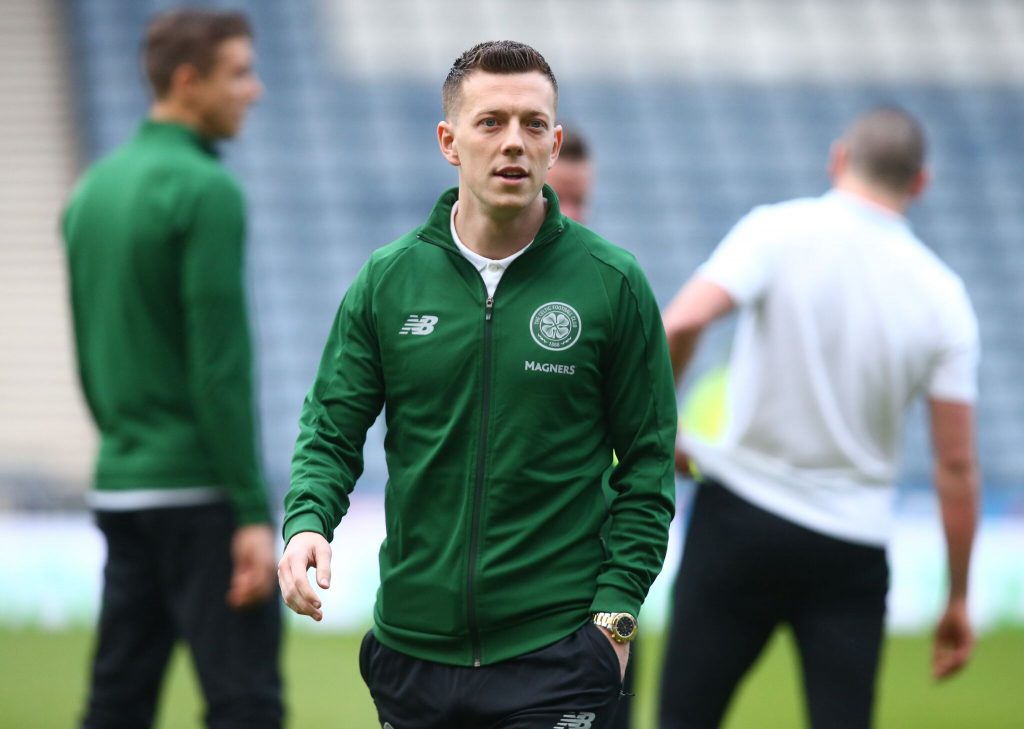 Also on The Celtic Star…
Jim Craig – Three future Celts were in the Jags side…See HERE.
Salzburg v Celtic: 'We have to play for the win,' Simunovic….See HERE.
Celtic v Salzburg: 'Attack them right from the first whistle,' Celtic star…See HERE.
'Now, let's show Europe the way that Celtic can play,' David Potter…See HERE.