LATE last night I was chatting online to an editor of Caught Offside, one of the biggest football websites covering the English Premiership. I put this one to him for his thoughts. He's a Spurs fan and also edits the informative Harry Hotspur site (he'll tip us off re any news on Victor Wanyama).
"Player receives a second yellow card. On his way off the park he threatens rival fans by doing a throat slitting gesture. Is it believable, even possible that the referee can issue him with a third yellow card for this action? ie in English or European football could this happen?"
His response. "Never heard of such a thing…The referee should submit a witness statement about the gesture in his usual match report, but a third card takes us into Mickey Mouse territory."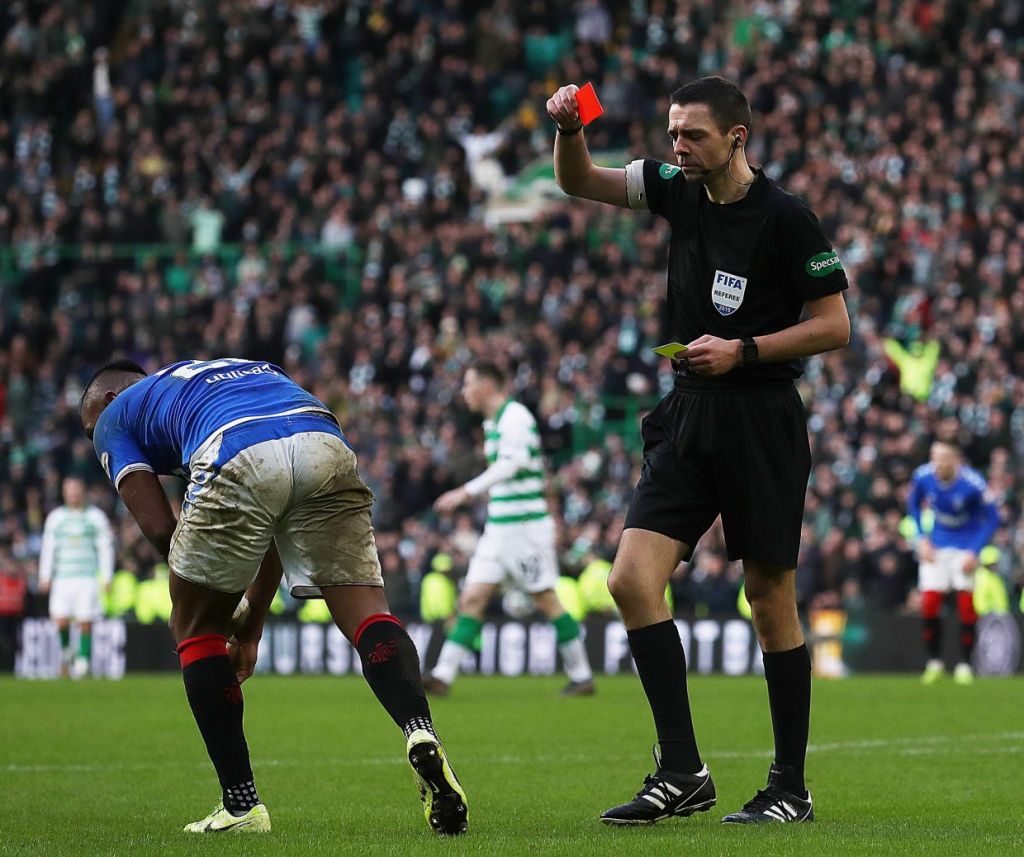 On the eve of the Rangers returning to action after the winter break the Scottish FA have once again proved to us all that when it comes to the Ibrox clubs – dead or alive – the game's Governing body simply makes up rules to suit as they go along.
The 'Exclusive' by Roger Hannah in Scottish Sun last night was carefully timed. It was actually due to be published the day before but was held back.
"Alfredo Morelos was booked by Old Firm (sic) ref Kevin Clancy for his "game over" gesture to Celtic fans. SunSport can reveal the Colombian striker was handed the equivalent of a post-match yellow card inside Celtic Park on December 29," Hannah wrote.
See what he did there? Killed the threat of Morelos receiving longer punishment, changed the narrative from "throat slitting" to "game over" and reminded everyone reading that Rangers didn't die by using that OF tag.
"The caution was for making an inflammatory gesture which was considered to be an act of unsporting behaviour," Hannah 'revealed', adding, "Clancy dealt with the incident as an additional act of misconduct and issued a yellow card."
"Given the action taken by the official, Gers believe that is the end of the matter."
The journalist of course doesn't query where it says in the rules that a player can receive a yellow card after being given a red. Nor does he give any examples of similar previous situations and he fails to explain why the third yellow card issued by Kevin Clancy has not been mentioned anywhere over these past three weeks.
The Rangers managing director Stewart Robertson is quoted in the article though, defending Morelos' and calling those – like you and me – sinister for claiming it was actually a 'throat slitting gesture'.
"There can be little doubt Alfredo is singled out for special attention, on and off the field of play.
"Alfredo's gesture as he left the pitch is now being portrayed in some quarters as something sinister.
"In fact, it is a gesture used commonly throughout South America to indicate quite simply that something — in this case, the match — is finished," Robertson said.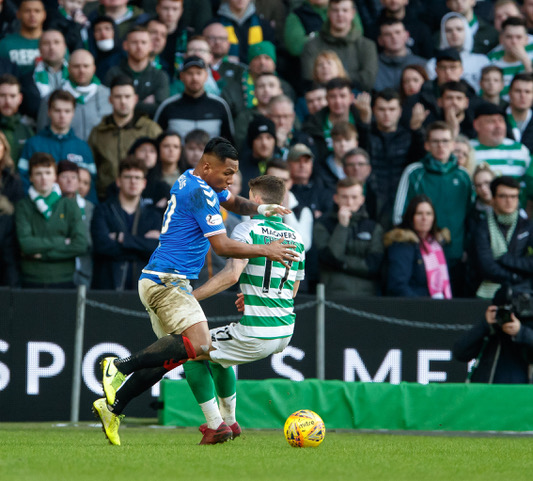 The Scottish FA have already hit Ryan Christie with a three match ban after being spotted by Sportscene grabbing Morelos' groin during the match – the exact same thing that happened in reverse in the fixture at Ibrox one year before. On that occasion Morelos got off  scot free.
The Rangers are writing the narrative here. Celtic have the highest paid CEO in British football – maybe we'll hear from him today. When it comes to taking on Rangers, the Rangers and the corrupt Scottish FA , has as he got the balls? Sadly there's no evidence to suggest that he does.
Remember what the outsider looking in at Scottish football had to say about a third yellow card scenario last night… "Never heard of such a thing…The referee should submit a witness statement about the gesture in his usual match report, but a third card takes us into Mickey Mouse territory."
The Rangers flagged up the abuse Morelos was going to receive BEFORE the match on 29 December then cried Racism immediately after the game. Other  friends of Rangers in the press box claimed that they had seen a video that proved Morelos was subjected to racist abuse by Celtic Supporters as he left the field threatening to slit throats.
The Rangers reported this to the police along with a subsequent threat to two of their players – Morelos and Kent – that was posted online by a Celtic supporter who has subsequently plead guilty in court.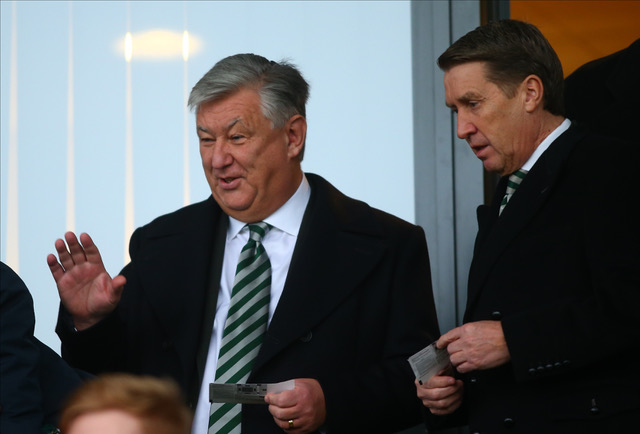 Celtic have remained silent since the complaint was made to the Police while the Celtic Support was wrongly branded a racist in a story that received worldwide media coverage. Yet that video, the one the journalists had seen but were reluctant to share, does NOT contain any racist remarks at all.
John Paul Taylor, Celtic's SLO told The Celtic Star when we asked about the club's silence on this bogus racism claim "Can't say anything on recent allegations until investigations on complaints received are concluded, I totally get the frustration but we have complaints that need to be followed up."
Had they claimed that he was subjected to sectarian insults they could have argued to case but what the Rangers have done is claim that sectarian is the same as racist to suit their own agenda. And the state of these hacks who were happy to put out a story that is complete nonsense and hugely damaging to Celtic is mind-blowing.
Lawwell could start by banning each and every one of those hacks who pushed that story from Celtic Park for good. Then get on with dealing with the Scottish FA, it's not as if the Celtic shareholders haven't pointed you in the right direction is it. Show some balls man!
SUPPORT CELTIC, SUPPORT CELTIC POOLS
Help raise money for Celtic Youth Development by joining the £1 weekly lottery and you could win up to £25,000 – just click on the photograph below to join.