Fans won't be at Hampden Park on Sunday for obvious reasons and we all know how much they will be missed. With that in mind, we revisit some of the great moments on the terraces from each of the last three treble winning Scottish Cup finals.
1 – Invincible Treble
2- Double Treble
3 – Treble Treble
We won't see scenes like this at the weekend, but let's hope that it is a joyous Celtic day nonetheless.
WHEN TOM ROGIC scored that goal in the 2017 Scottish Cup Final, he probably didn't realise how important a goal it would be to the Celtic supporters. Despite wild celebrations in the stands, Rogic's goal set off a chain of events that would contribute to this unprecedented period of domination from Celtic.
Rogic has been part of this Celtic team that are on track for a quadruple treble and he has been vital to the success in recent seasons. The goal versus Aberdeen sealed an Invincible Treble for Celtic, giving Rogic his place in the Celtic fairytale. In the summer following his incredible heroics at Hampden, Rogic spoke about his love for Celtic and that game.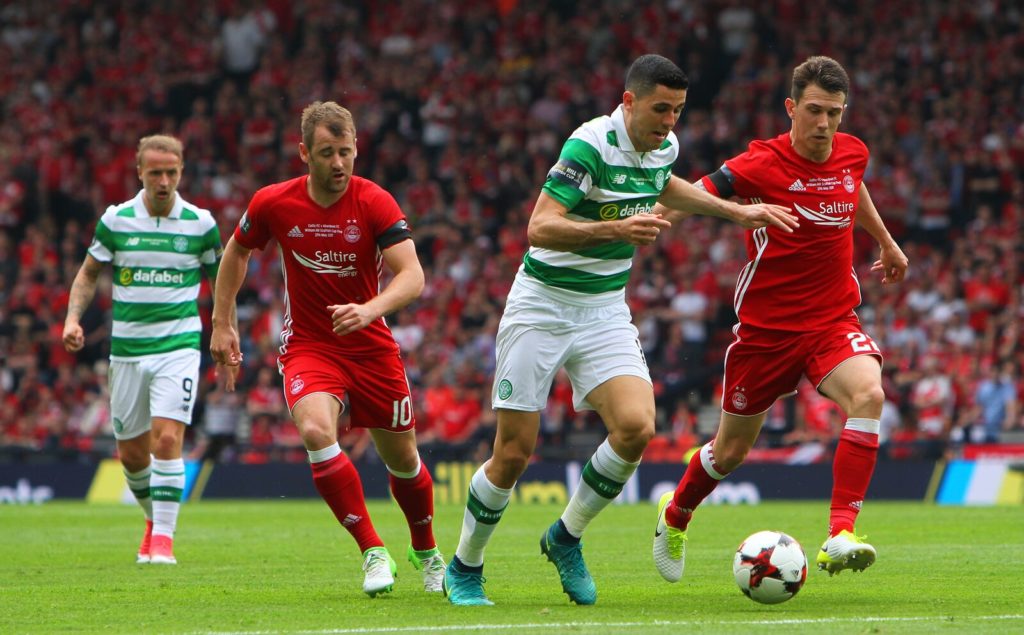 Celtic Park is the perfect place for Tom Rogic to play his football and you get the impression he knows that too… even if there is not much football being played just now.
"Celtic the club is enormous. There is obviously a large history and anytime there is a match or anytime you pull on that jersey, you have a responsibility," the hugely popular Australian said.
"There is a certain amount of pressure that comes with representing the club, but all players want to play at the highest level and for the biggest clubs. That's what comes with it, so it's pretty cool to represent the club. It's an atmosphere that is right up there with the very best in the world.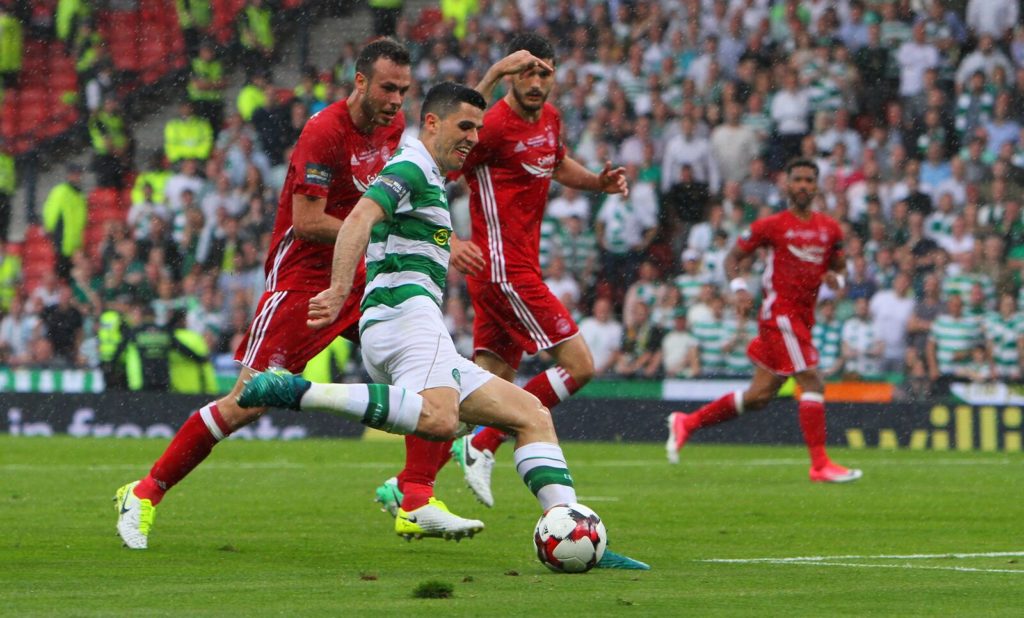 "The players that have played here and the top players who have come to Celtic Park from around the world have only spoken incredibly highly of it.
'It's an amazing place to play and you certainly feel the support when you are out there. It seems like a long time ago since I signed and it seems like I've been here forever, but I wouldn't change anything.
"I've had ups and downs as everyone has in football, but I can look back on the last five years and be proud of my achievements and fortunate to have been at this club for that period of time.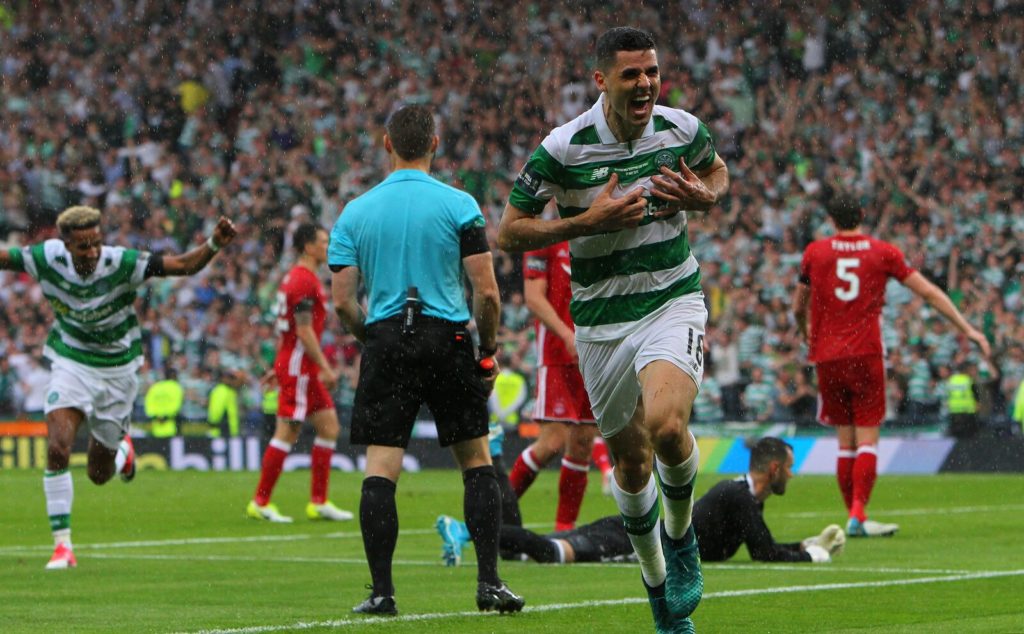 "In recent times, that season was pretty special on the whole. Going unbeaten and winning the Treble and, for me, the last moment in the Scottish Cup Final was something I will never forget.
"But I don't like to talk about it too much or focus on it because it only was one moment. We had a big squad and everyone contributed. For me, it's just about improving and working hard every day. Not getting complacent and striving to become better.
"I think that in this environment, the squad is very much driven in that way and we're certainly heading in the right direction."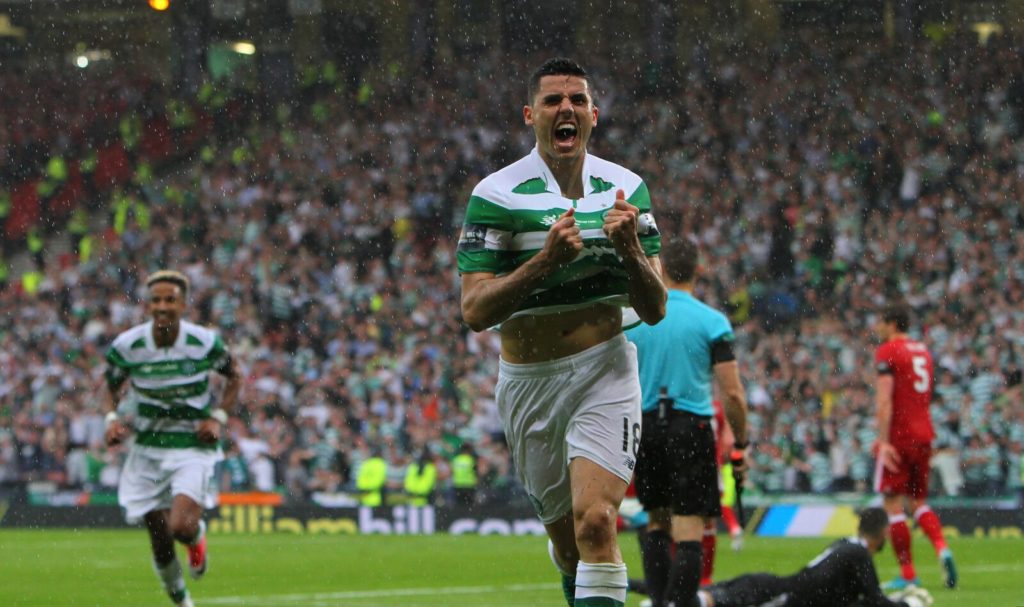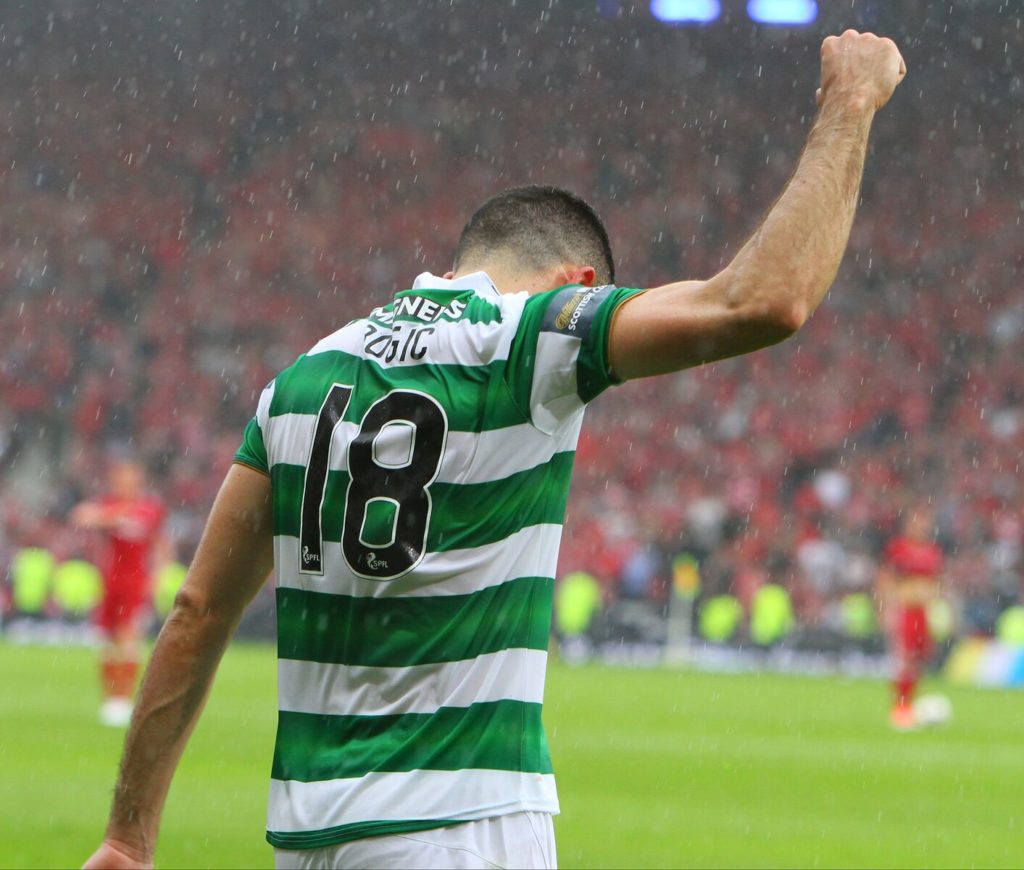 Rogic's goal was the final instalment of the 2016/17 season but is one of the most iconic. The way he takes the ball in his stride, beating a number of Aberdeen players before rifling the ball beyond a helpless Joe Lewis.
Tom's iconic winner is beautifully described in Matt Corr's book on that season we'll never forget – Invincible, which is published by The Celtic Star.