It was lovely to see Peter Goldie back at Celtic Park on Friday.  Now a sprightly 88 years young, I believe Peter is the oldest living Celt and he remains as sharp as a tack in his recall of matches back in the 1950s.
Not many players can lay claim to making their debut in a team which featured Bobby Evans, Jock Stein, Bertie Peacock, Bobby Collins, Neil Mochan and Willie Fernie.
This is Peter's story, which I hope you enjoy.
Matt Corr
Green, White and Goldie – Celtic take on English champions, Manchester United, the 'Busby Babes'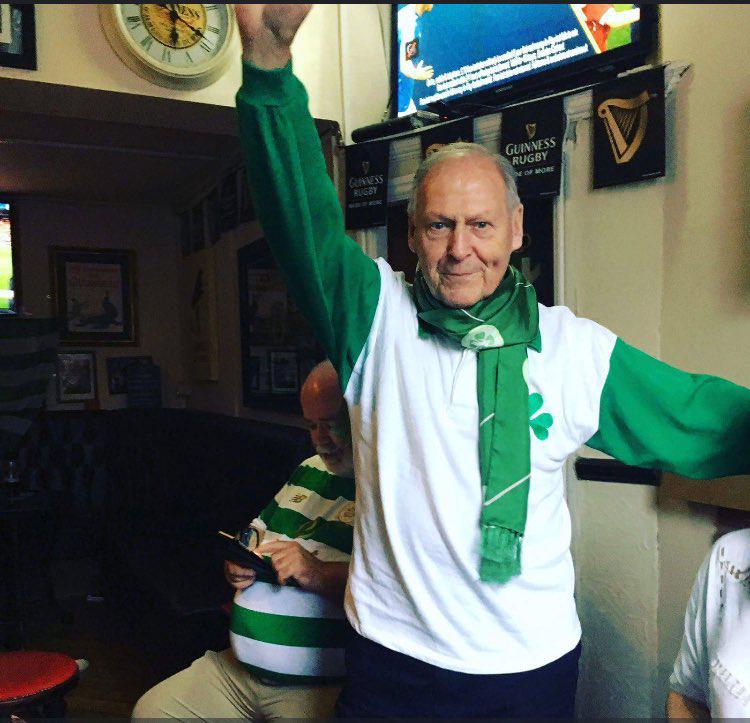 Born in Dumbarton on Thursday, 7 June 1934, the season just ended had seen Willie Maley's Celtic fail yet again to capture the Scottish title they had last won back in 1926, despite the goals of the great Jimmy McGrory. The finest Motherwell side of all time would continue to provide the main challenge to Struth's Rangers in the League. John 'Sailor' Hunter's Steelmen included the only player to ever 'Out-McGrory McGrory', Willie MacFadyen, whose 52 goals in their title-winning season of 1931/32 remains a Scottish League record to this day.
Celtic had beaten that great Motherwell side in the Scottish Cup finals of both 1931 and 1933, however a cloud of grief continued to hang over the east end following the tragic deaths of young players John Thomson and Peter Scarff in the first three years of the decade. It would remain there for some time yet.
All of this was perhaps of no huge interest to the young Peter Goldie. In an excellent interview conducted by St Anthony for Celtic Underground last May, he states that his father followed local teams Dumbarton and Vale of Leven, Peter's first visit to Celtic Park being as an away supporter as the Sons of the Rock faced the Bhoys in a wartime Southern League match on Saturday, 4 September 1943. That would no doubt have been a happy journey home after a 4-1 victory for Dumbarton. Inconsistent Celtic would go to Ibrox the next week and win 1-0!
CONTINUED ON NEXT PAGE…