Celtic midfield signing Aaron Mooy cannot wait to reconcile with former Socceroos boss Ange Postecoglou at Paradise following a five-year hiatus from the manager in the national team setup – despite claiming that the lovable gaffer has an 'intimidating aura' about himself.
Mooy signed on a permanent deal earlier this week in a double deal with German defender Moritz Jenz, further strengthening the playing squad that Ange has available to himself in the east end of Glasgow.
With Tom Rogic having left the club at the end of last season, another Aussie with a wand of a boot will not go amiss at Paradise given that 'Tam' is likely to be a sore miss amongst fans.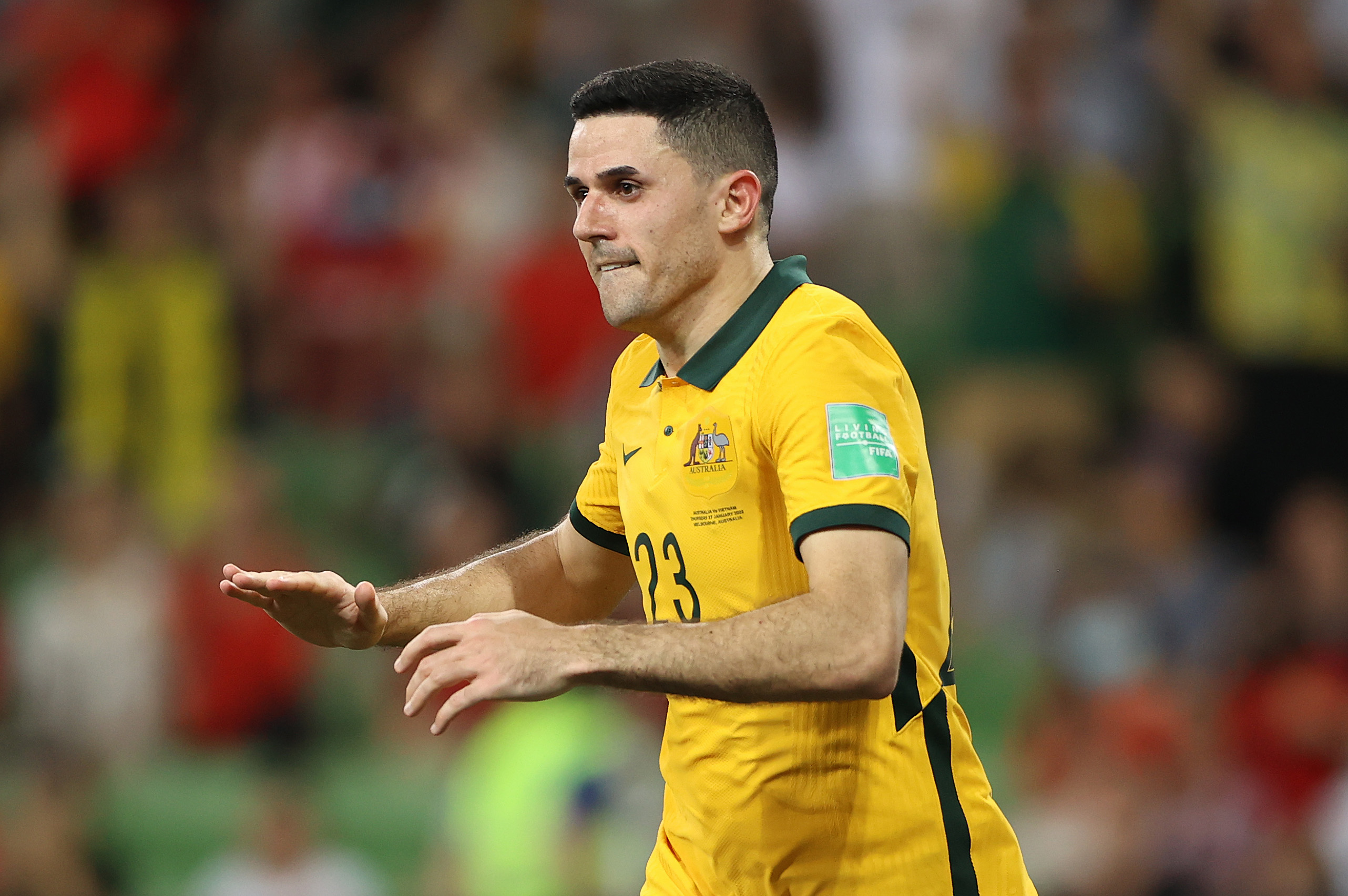 And Mooy has hoped that he will be a big hit at the club – wanting to win trophies and admitting that Celtic were too good an offer to turn down for what will be his second stint in Scotland.
"Yeah, definitely, it's obviously a massive club with a huge history and when I found out I had the opportunity to come it didn't take me long to say yes, so I'm very happy to be here," Mooy said on Celtic TV.
Many criticised the signing of the 31-year-old as he begins to enter the twilight of his career, although when asked what he was looking to get out of his stay in Glasgow, Mooy admitted trophies were a big part of his decision.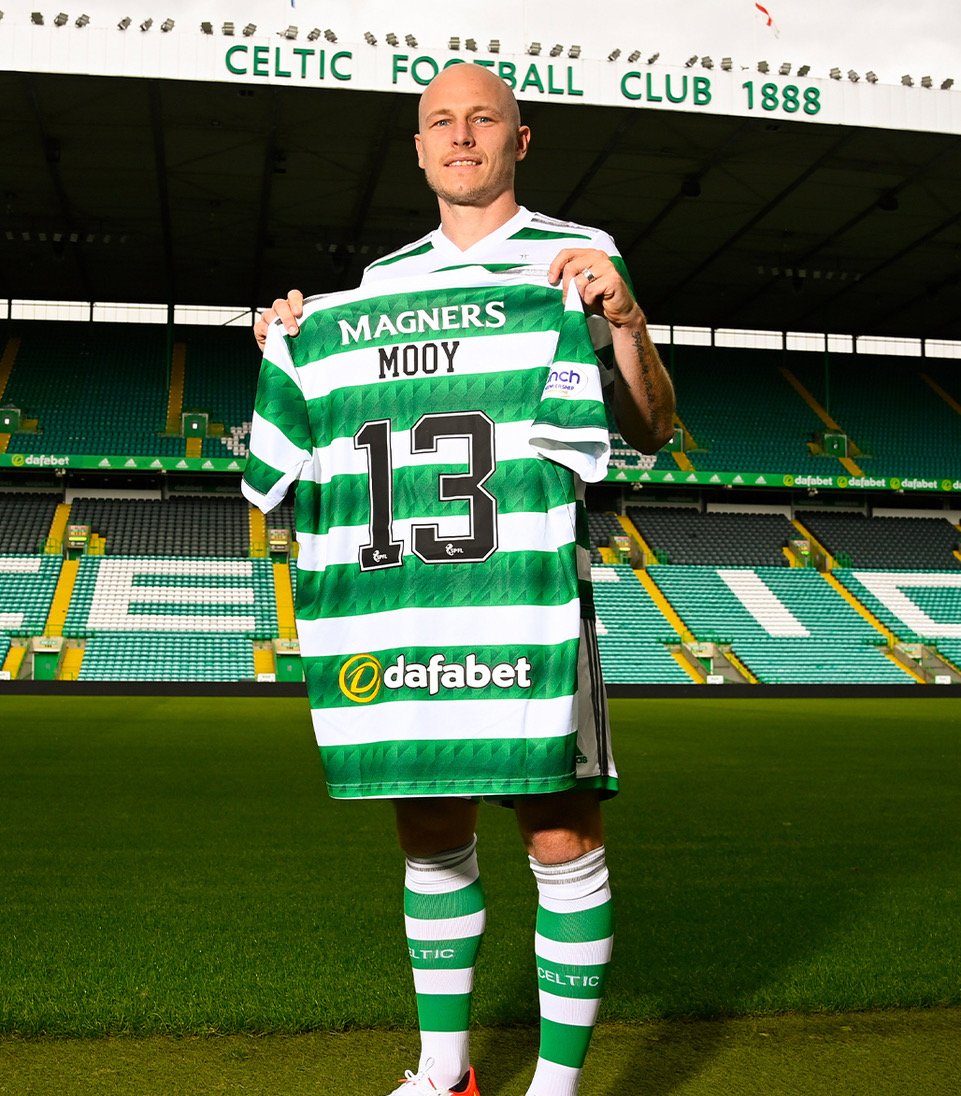 "[I want to] enjoy my football, and obviously Celtic challenge for trophies as well, I haven't won many trophies in my career so hopefully I can be part of a successful team.

"Obviously you can move to different leagues and maybe play in a strong team, but when Celtic was an opportunity I couldn't turn it down. I'm looking forward to the challenges ahead."
Mooy is set to link up with fellow countryman and now Celtic legend Ange Postecoglou after spending time under him in the Australian national team, being one of his key players and making over 25 appearances under the boss. And he couldn't hide his delight at being able to do so again at Paradise.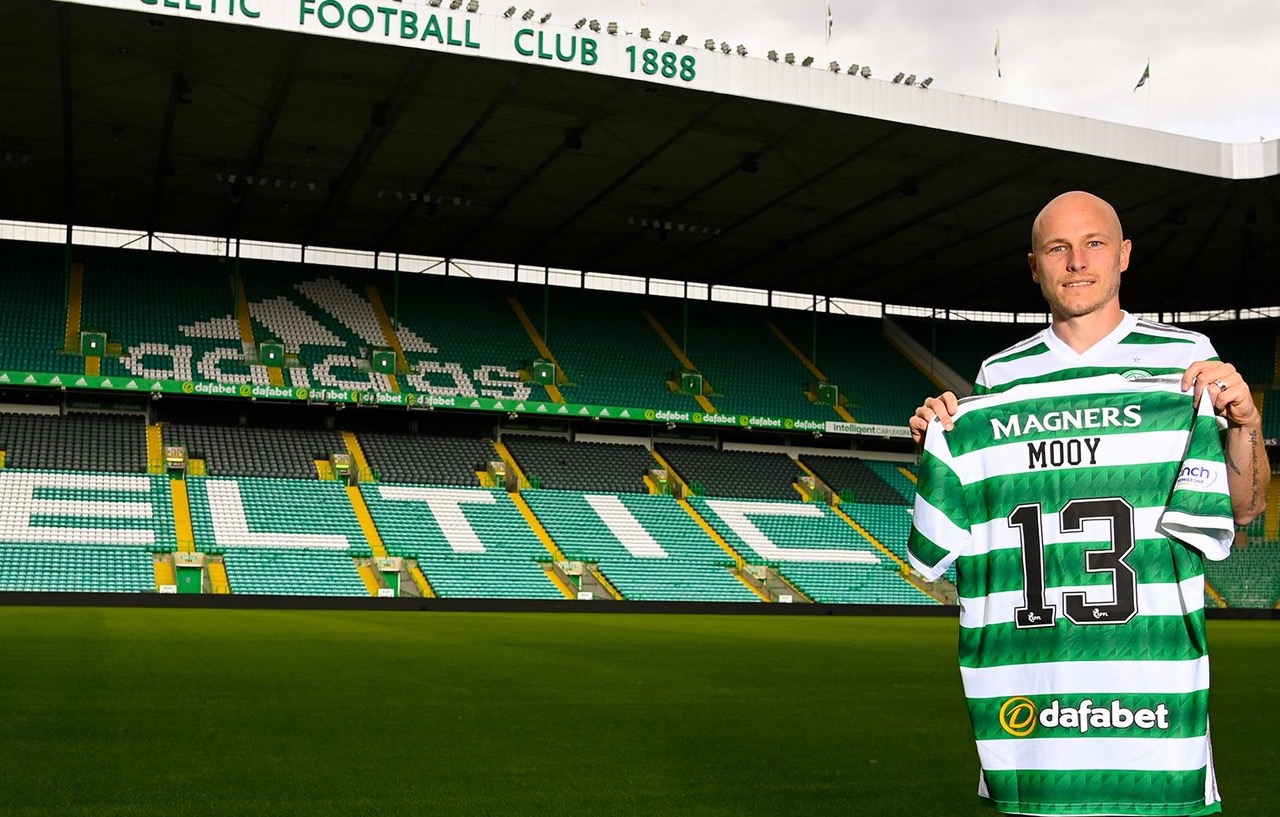 "Hopefully it's a great time, the manager likes to play good football, play on the deck, with quick triangle patterns and I liked it a lot when I was working under him in Australia. It makes it a little bit easier for me to transition because I know what he likes and hopefully it all works out for me.

"He's still intimidating, yeah! He has that aura about him. He's done an amazing job so far at Celtic and I'm sure he can continue that.

"He keeps you on your toes, pushes you – that's what it's like for me anyway!"
Whether Mooy will prove fans wrong about his signing is another story, but I have no doubt that he will…
🗣️"He's still intimidating, he just has that aura about him…"

New Celtic signing Aaron Mooy says Ange Postecoglou still has the fear factor he had when he was his manager with Australia ⬇️ pic.twitter.com/FxzUBzKF7F

— Sky Sports Scotland (@ScotlandSky) July 21, 2022