Aberdeen Women 2 – 4 Celtic FC Women...
Celtic FC Women kicked off their new SWPL1 campaign this afternoon with a trip to the North East and the Balmoral Stadium to face newly promoted Aberdeen in a game that was live on BBC Alba.
After last season's success story Fran Alonso and his side were no longer the underdogs they wished to portray themselves as in the last campaign. Instead, the challenge for Celtic, after taking last year's title race to the final day, is to top the table at the end of the season and knock 14 in a row Champions Glasgow City off their perch. A 4-2 win against Aberdeen therefore will go a long way to getting such a course set, however defensive frailties and a midfield lacking cohesion will need addressing.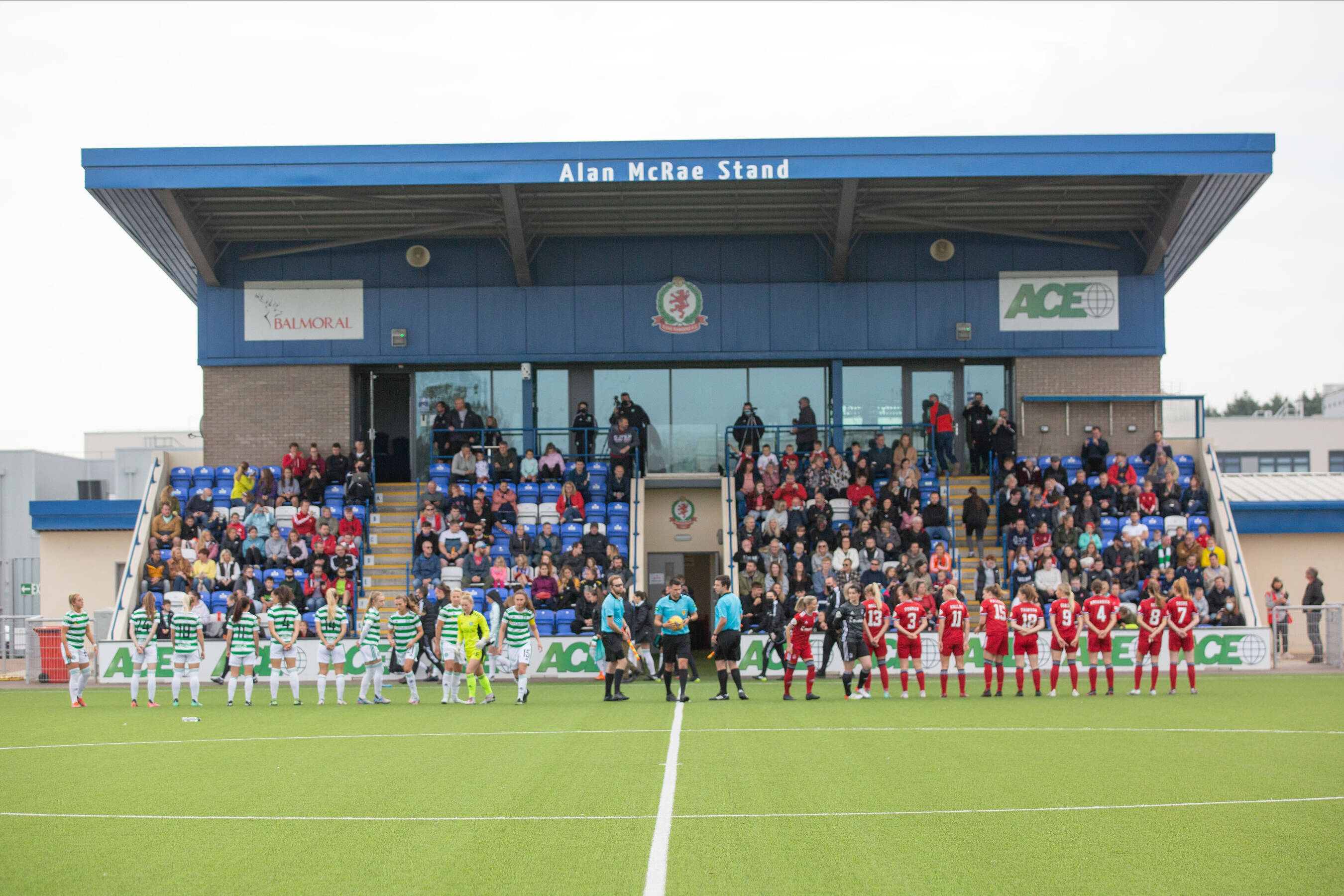 The Celts lined up with no less than four of the seven summer recruits to Fran Alonso's side as American centre-back Cheyenne Shorts, New Zealand midfielder Olivia Chance, Icelander María Ólafsdóttir Gros and English striker Charlie Wellings came into the side, with the only other notable change being Rachel Johnstone starting in goal instead of Chloe Logan, with perhaps the superior distribution of Johnstone preferred for this encounter.
TADHAL! ⚽️@CelticFCWomen take the lead! ⚽️ pic.twitter.com/F41jPggsRJ

— BBC ALBA (@bbcalba) September 5, 2021
And it was new signing Charlie Wellings who caught the eye in a first half that although started cagily, soon descended into one way traffic. Indeed the only real blip was a bullet header from captain Kelly Clark that flew past Rachel Johnstone in the Celtic goal to level an encounter at 1-1 in a game where, bar Aberdeen Penman's superb cross that forced Clark to score an own goal, Aberdeen barely laid a glove on the Hoops.
TADHAL!! ⚽️@AberdeenWomen draw level after a Celtic own goal! ⚽️ pic.twitter.com/FTbUndagC3

— BBC ALBA (@bbcalba) September 5, 2021
In the end Celtic went in 2-1 ahead at the break and it could have been more. The second half was altogether a tighter affair.
TADHAL! ⚽️@CelticFCWomen take the lead again! ⚽️ pic.twitter.com/8UR8FtUGCN

— BBC ALBA (@bbcalba) September 5, 2021
Celtic started with a smart Wellings chest and volley that drifted wide before the excellent Izzy Atkinson -the improvement in this player must be lauded – delivered a free kick over the bar.
Five minutes later Celtic should have been in front as Bowie broke clear on Gilmour in the Aberdeen goal but couldn't find the finesse to lift the finish and the straight drive was deflected wide. That was soon followed by debutant Chance's smart left footed effort being caught in the wind and drifting wide.
The opening goal however was always coming and it came from composed build up play across Celtic's backline and the vision from Short to bypass midfield options and fine the angled run of Charlie Wellings who in turn produced a wonderful left footed finish past Gilmour. It was Celtic's first goal of the SWPL1 season and it was a superbly worked effort.
It could well have been two seconds later as McGovern forced Gilmour into a save that deflected for a corner and from the resultant delivery Craig shot wide.
In between came the scarcely deserved nor believed leveller by way of Kelly Clark's flush header through the wrong goal, but within two minutes the Hoops regained their advantage, as the ever-willing Wellings saw a shot come off the post and from the resultant delivery Chloe Criag, who had hung back expertly at the back post in anticipation of the move continuing, finished from a ridiculously tight angle to ensure Celtic went in ahead at the break by two goals to one.
The second half took much the same pattern as the first as Celtic, perhaps a little more pedestrian than the first period, still controlled possession, still scored the first goal, still conceded a lax goal in between and still finished with a two-goal advantage.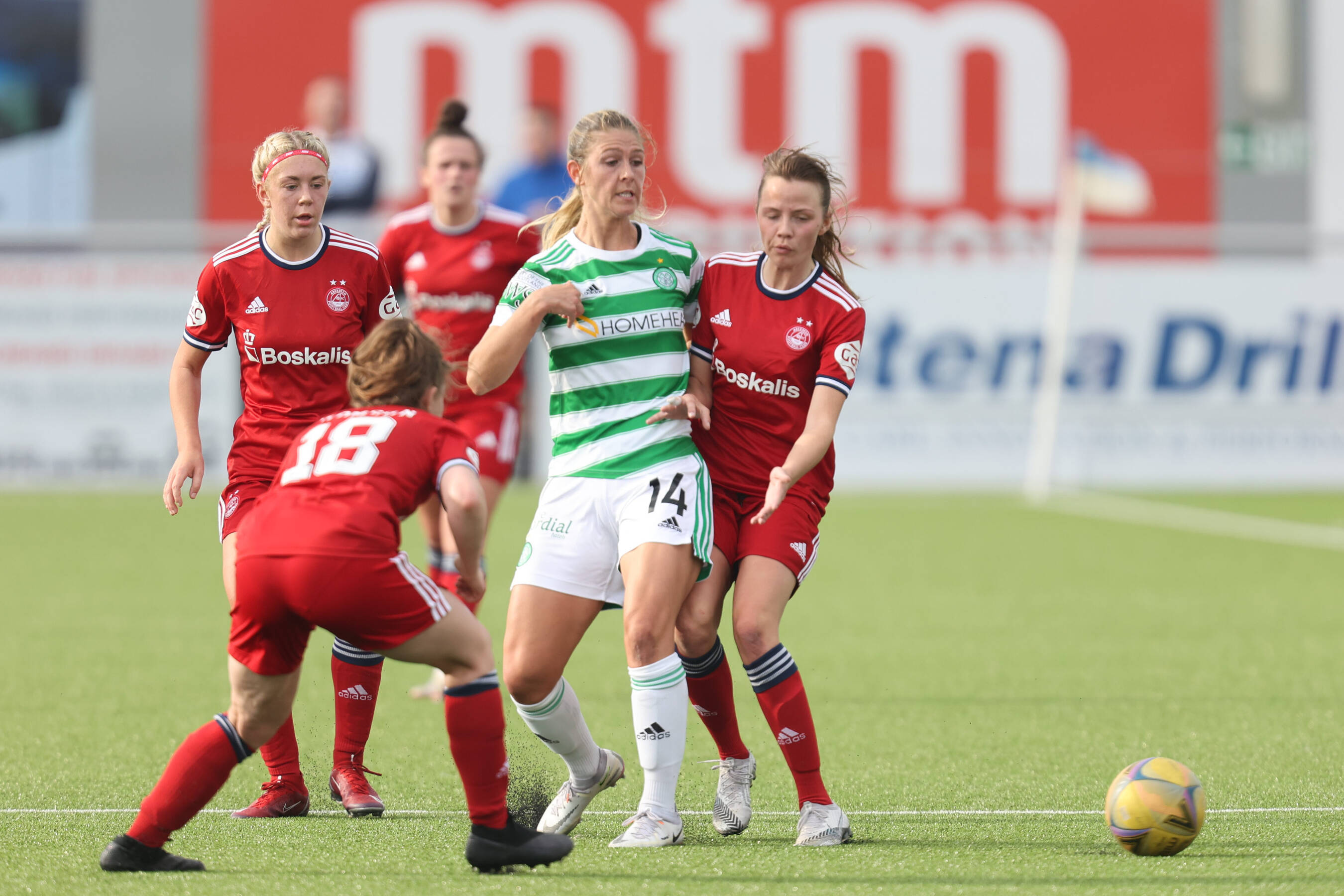 Wellings meanwhile also still stood out a country mile as Celtic's best performer. Seven minutes into the second half the striker attempted another clever effort from a Short pass that unfortunately was straight down the throat of Gilmour, before a right foot lay-up and volley from an Atkinson free kick was blocked en-route to goal. Kelly Clark then nearly remedied her fist half faux paus with a front post effort that came off the top of the bar, before Wellings again came close with a left foot shot that struck the base of the post.
But just as it looked the game was petering out Wellings struck again as substitute Clarissa Larisey cut the ball back from a Bowie delivery and Wellings took a cushioned touch before finishing to make it 3-1 Celtic with ten to go. Game over? Not yet.
TADHAL EILE DO CELTIC ⚽️

A third goal for @CelticFCWomen ⚽️ pic.twitter.com/SGWei3S4TW

— BBC ALBA (@bbcalba) September 5, 2021
Aberdeen, barely in the game as an attacking threat, but continually troubling Celtic's midfield, scored through a looping Shore header that should have been stopped at the point of delivery and again in the area, but Celtic's defence was caught sleeping at the wheel. However, a two goal advantage was soon restored when Larisey, superb in her late cameo, was felled by Gilmour in the area and Celtic, by way of a Chloe Craig signature penalty, restored Celtic's lead and ensured the Hoops started the league campaign with a 4-2 win in a game they controlled entirely but should still remain wary as to the concession of two unnecessary and entirely avoidable goals.
TADHAL ⚽️@AberdeenWomen pull one back ⚽️ pic.twitter.com/dIghjcKnjU

— BBC ALBA (@bbcalba) September 5, 2021
This could have been a Royal Rumble on Balmoral. Instead, despite sustained pressure, the concession of two goals had an element of the humbling to the whole affair.
TADHAL DO CELTIC DIREACH RO LÀN-ÙINE⚽️

A fourth for @CelticFCWomen from the spot just before the full time whistle ⚽️ ⏱️ pic.twitter.com/w4H0sAdxEU

— BBC ALBA (@bbcalba) September 5, 2021
Celtic produced superb chances, with Wellings – a clear player of the match – and Izzy Atkinson an exceptional performer throughout. However defensive slackness could have caught the Celts out today and had it not been for the proficiency of the forward line it could well have been points dropped in the North East this afternoon.
Celtic as ever look comfortable in possession, however there was little midfield defensive play to match the attacking endeavour, indeed Sarah Teegarden and Charlie Wellings could and should have the makings of a link up from midfield to front, however Fran Alonso has to find a way to ensure the enforcing loss and deep lying playmaking of Lisa Robertson is replaced to allow the genius of Teegarden to be allowed to flow. Instead, Celtic's best play came from the bypassing of midfield and when called to assist defensively the midfield was found wanting.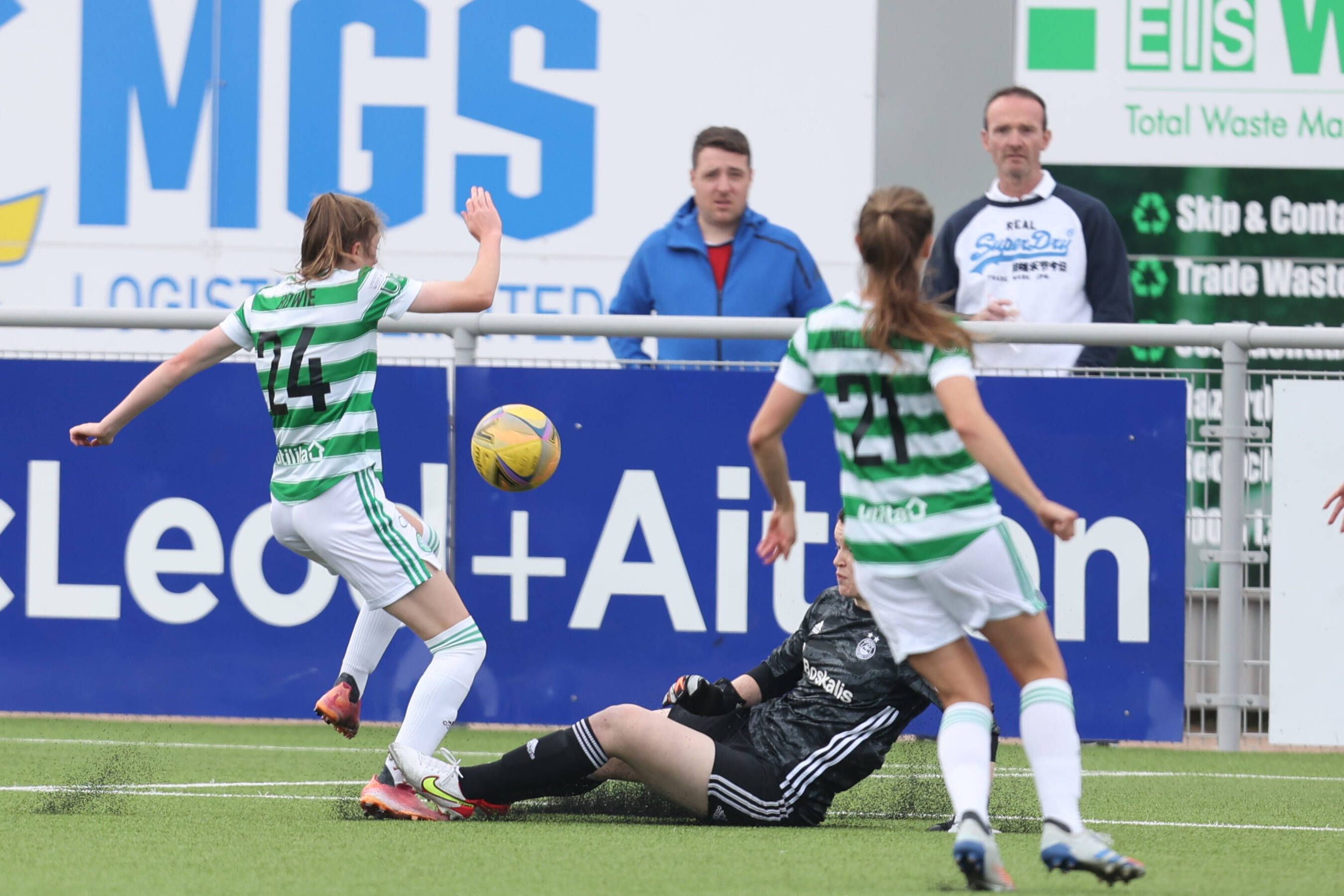 All in all however, this is a Celtic side bedding in new players and compensating for the loss of last season's stars, as such it will take time to settle into a rhythm and patterns of play.
This was a good start; it was three points gained and the positives outweighed the negatives at the Balmoral Stadium. The forward play will upset any opponent, meanwhile the defensive focus appears a work in progress. But with Charlie Wellings up front, and Izzy Atkinson developing into a fine player, the signs from an opening day win in Aberdeen point to an exciting season ahead.
Niall J