This was really a surprisingly easy win for Celtic. It would be difficult to argue against the contention that Aberdeen dug their own grave, but even so, I felt that when it was still 0-0 and both teams still had 11 men Celtic were the better team and possibly might have been ahead anyway.
Our best wishes must go to Ryan Christie whose parents and family will be worried. It was a horrendous clash, and possibly even well worth a straight red card, let alone a second yellow.
Aberdeen's death wish continued with Ferguson's silly lunge (again Mr Thomson on the spot, and he had a good game today, getting all the big decisions right) and if Derek McInnes tries to claim that his banishment had anything to do with sectarian singing, then he really has to "grow a pair", as the saying goes.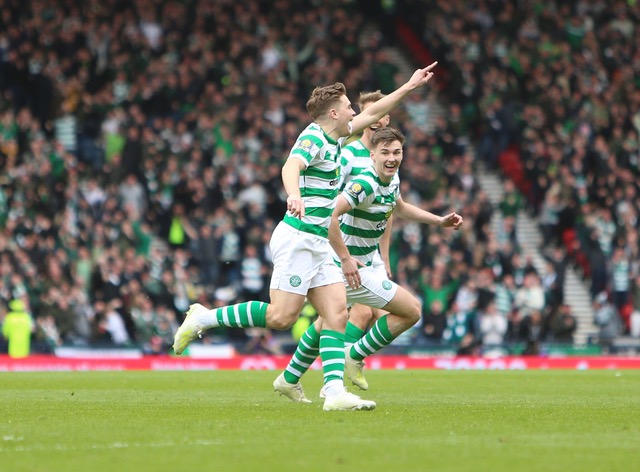 Each one of these chaps departed the scene, incidentally, to the accompaniment of clapping and cheering from the Aberdeen fans in the South Stand. Incredible but true! I know they are thick in the rustic hinterlands around Aberdeen, but that is the best example of sheer stupidity I have seen for some time.
But to the football.
This was a fine Celtic team with an appetite and desire. Kieran Tierney was back to his best, Mikael Lustig had his best game for a long time and what a lovely goal from Jamesy! Tom Rogic also had a fine goal, but my Man of the Match was Jonny Hayes, in some ways a man who was in danger of disappearing from Parkhead altogether.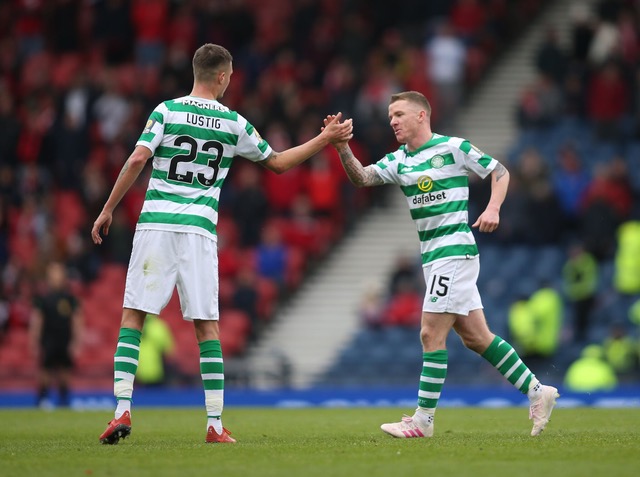 He beavered about with a degree of brilliance today, and we look forward to seeing a lot more of this from Jonny. But those who try to persecute a Celtic player on various bits of Social Media are going to have a hard job tonight. There was not a failure today at all. Keep this up, Celtic!
The atmosphere was great, even when the game became a mockery in the second half at 3-0 and 11 v 9. And how we loved that spectacular huddle and the rendering of "Grace" which was melodious and tuneful, and actually very moving. There may have been a hint of a flare at the start, but it didn't come to much. Well done, boys of the Green Brigade! That is the way to support the team, and the players were so obviously very grateful. How lovely to see all these happy faces in Atikenhead Road. Let's replicate them on May 25!
So let's now get this League out of the way. It might even be possible to do it on Sunday at Easter Road. Let's play the way we did today. Let's show them how Celtic play! Oh, and let's give Mr Lennon the job!
David Potter