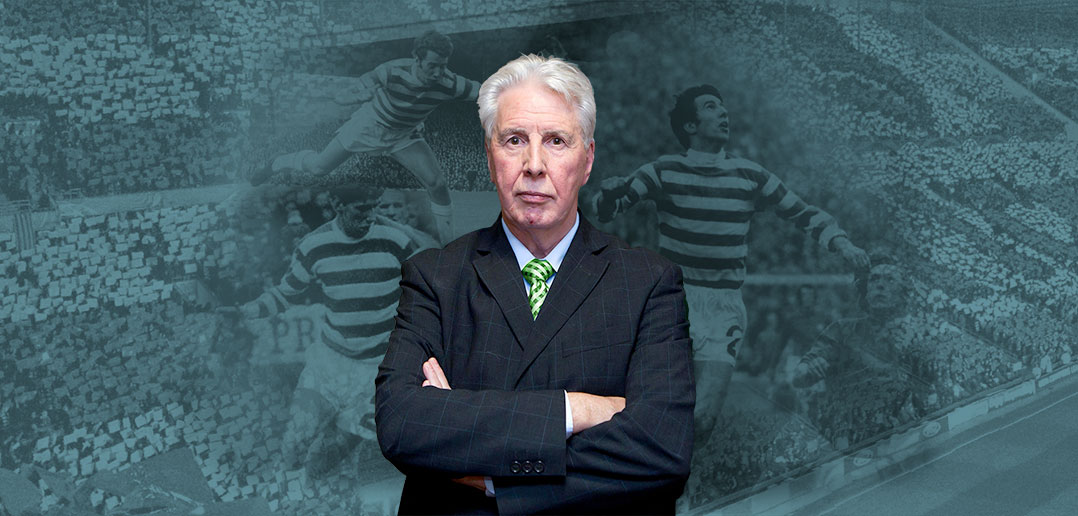 WELCOME TO THE CELTIC STAR
A very warm welcome to The Celtic Star. I will be providing a morning diary post for you to enjoy over your cornflakes or maybe on your way to work.
This new site is called The Celtic Star…
When the word 'star' is mentioned, you normally think of one of two possibilities, either a point of light somewhere up high or a very talented person in some aspect of everyday life, like sport.
The Celtic Star is a bit of both. High up on its chosen spot, it shines down on the Celtic Way outside the South Stand at Celtic Park, bringing a sense of welcome and comfort to the thousands turning up for a match. It also reminds those supporters that during the years since the foundation of the club in 1887, there have been quite a number of players who fit the other definition, that of a star performer.
In Celtic's opening decade of the 1890s, for instance, we had goalkeeper Dan McArthur, centre-half James Kelly, left-back Dan Doyle and inside-left Sandy MacMahon. The first decade of the 20th century brought a half-back line of Jim Young, Willie Loney and Jim Hay, another star keeper in Davie Adams plus the attacking skills of the two 'Jimmys' – Quinn and McMenemy.
Between 1911 and 1926, the skinny form of Patsy Gallagher – all 5' 7" and 9st 10lbs of him – was the darling of the fans, although there were other excellent performers like keeper Charlie Shaw, full-back Alec McNair, the two defensive McStays, Willie and Jimmy plus three forwards, Tommy McInally and the two Thomsons, Alec and Bertie.
Then Celtic Park was hit by a sensation by the name of Jimmy McGrory, whose 472 goals in 445 matches between 1922 and 1937 is just wonderful. And there were talented guys round him like the tragic John Thomson, who never recovered consciousness after a collision with Rangers centre-forward Sam English at Ibrox on 5th September 1931 and died that night, Peter Scarff, who succumbed to TB at the age of 25 in 1933, stopper centre-half Willie Lyon and the famous forward line of Jimmy Delaney, Malcolm MacDonald, Johnny Crum, John Divers and Frank Murphy, which helped bring the Empire Exhibition Trophy to Parkhead in 1938.
In the late 40s and early 50s, other talents surfaced at Celtic Park. In 1953, goalkeeper John Bonnar chose to have the game of his life in the Coronation Cup final against Hibs, alongside Charlie Tully, Jock Stein, Bobby Evans, Bobby Collins and Bertie Peacock. Four years later, Jock Stein was out with an ankle injury but the other four were joined by keeper Dick Beattie, Billy McPhail and Neil Mochan when Celtic beat Rangers 7-1 in the League Cup final.
During the 60s and 70s, the side known as the Lisbon Lions and its successors kept Celtic's star blazing. They brought the European Cup to Parkhead in 1967 and thrilled the crowds with their brand of attacking football. During this era, Celtic reached another European Cup final as well as two European Cup semi-finals and one Cup-Winners' Cup semi-final. Unfortunately, Ronnie Simpson, Tam Gemmell, Bobby Murdoch and Jimmy Johnstone are now deceased; as are manager Jock Stein, assistant Sean Fallon and trainer Neilly Mochan.
It would be true to say that in the 1980s and 1990s, we slipped a bit, even under managers who had themselves been great players, Billy McNeill, David Hay and Tommy Burns. Thanks to Martin O'Neill and Gordon Strachan, we came back in the 2010s, thanks to the special talents like Henrik Larsson; and for past seven years, with Neil Lennon, Ronny Deila and Brendan Rodgers at the helm, Celtic have always been to the forefront of the Scottish game.
The Celtic Star is still shining brightly.
Enjoy TheCelticStar.com
Jim Craig
8 February 2018
You'll find all my diary entries HERE.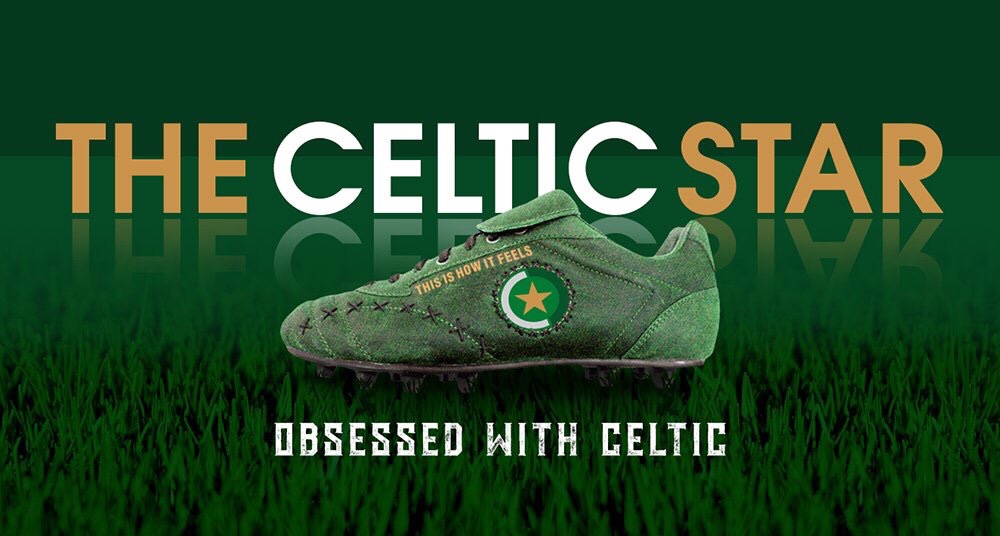 If you would like to join the team then please drop us an email to editor@thecelticstar.co.uk
Or we will see you at the game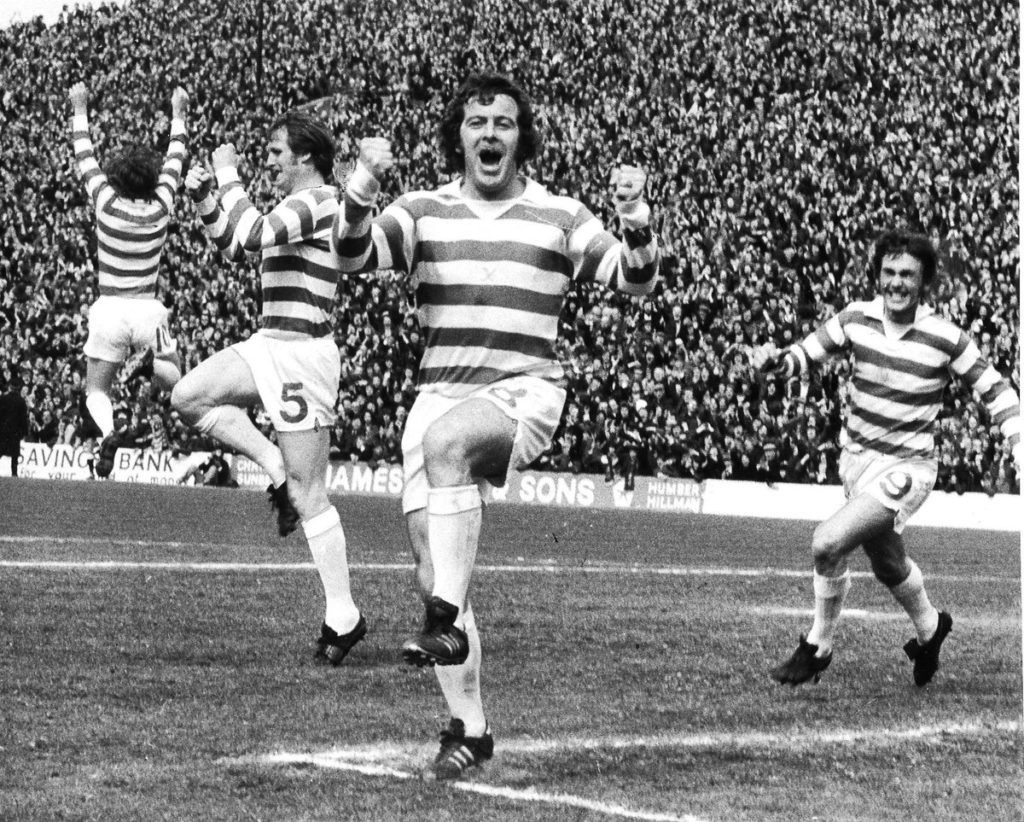 This is The Celtic Star…
The Celtic Star is an independent Celtic Supporters website providing 365 days of news, views and analysis on everything concerning Celtic FC.
The Celtic Star launched in February 2018 and has quickly established itself as a firm favourite among the Celtic Support. What makes The Celtic Star stand out and shine in a crowded marketplace? Well, first of all, we are obsessed. Obsessed about Celtic and we focus our efforts on writing about Celtic, independently and free from any collusion.
The Celtic Star has established a fine track record for authoritative coverage of Celtic news 365 days a year. We have broken numerous stories and have been on the ball on all the stories that surround Celtic, never being shy is defending the Celtic support's corner whether it be against the Scottish FA, referees, the media or even our own club's board.
The Celtic Star is trusted by the Celtic Support and is renowned for the quality of its writing. Celtic's leading Historian David Potter, author of numerous books in the club and her players, is a regular contributor on the site. Lisbon Lion Job Craig provides his Celtic Diary, 365 days of Celtic told by a club legend who helped give Celtic her star, as the only Scottish club to have won the European Cup. Matt Corr, these days a tour guide at Celtic Park, writes for The Celtic Star about the club's wonderful history and also provides an away-day diary for Celtic's away trips in European competitions. Niall provides analysis at what's happening on the pitch and behind the scenes at Celtic and Sandman provides his unique Player Ratings after every Celtic match – and there is nothing else quite like this. Celtic's American blogger Larry Cafiero provides his take on Paradise from central California while young reporters Lubo98 and Sourav Mahanty work with The Celtic Star Editor to provide up-to-the-minute and around the clock coverage of all the breaking news stories surrounding Celtic.
The Celtic Star has had an influence at the games too. We broke the stories of the crushes outside Celtic Park ahead of the Glasgow Derby in September 2018 and also at Tynecastle in December 2019. We were able to do that because we were there. Matches against the Rangers invariably take place on the Sabbath and thanks to The Celtic Star, when Celtic win these days are called Beautiful Sunday. The club even started playing the song after the league was won with a 5-0 victory over the Rangers in April 2018.
If you would like to write for The Celtic Star or just get in touch about any Celtic related subject please email editor@thecelticstar.co.uk
David Faulds
Editor – The Celtic Star
For advertising enquires please email advertising@fanatix.com
The Celtic Star uses images provided by the following image agencies:
Getty Images (https://www.gettyimages.de/)
Imago Images (https://www.imago-images.de/)