CHRIS DAVIES and JOHN KENNEDY have been reflecting on the season just ended in which they played their parts in leading Celtic to an unprecedented double treble success. Davies, Brendan Rodgers' right hand man, is thrilled to be part of the success the club is enjoying during those remarkable last two seasons.
"I'm just absolutely delighted. We knew that if we played well, we would probably win but there's always that small element of doubt in your mind, so when you actually win the game it's absolute elation. And you could see the players in the dressing-room just celebrating together.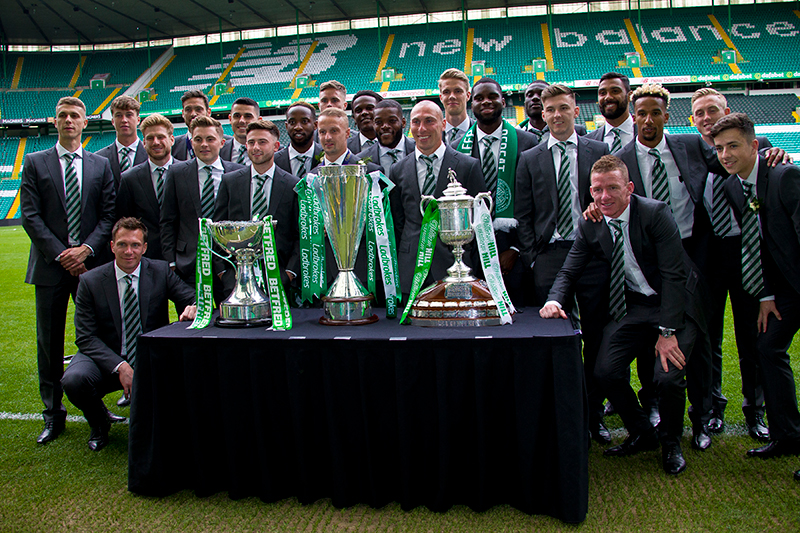 "To win a Double Treble – at the time it sounds good, but it'll get better in time because you don't really realise the significance of what you're doing sometimes. I said the same thing last year when we won the invincible treble.
"So to win the treble again on the back of that is unprecedented, and I doubt it will ever be done again in our lifetime.
"We always play different systems and different ways. The players are adept at changing and being flexible, and last Saturday was another great example of that – how we set up, and the players performed very well.
"I'm very proud to work for the club in the first place. It's a phenomenal club, the fans are amazing and I'm very privileged to be working with this group of players who are so talented yet so humble and so hard-working and honest.
"And I'm very happy to be working with a manager and staff who are committed to the same ideals – playing the way we play, trying to play a certain style. We believe in it and we enjoy working it, but these are also guys who are good people as well. And it's always nice to be successful with the right types of people."

John Kennedy shares Davies' enthusiasm and pride in what has just been achieved. The Celtic coach, who is in the running to replace Jack Ross as St Mirren boss, regards the achievements of the last two years as being a personal career highlight.
"It's still hard to believe what we've achieved in the last two years but it's something we'll savour going forward. It's a remarkable achievement, so we have to enjoy it while it lasts.
"Before we know it, it'll be next season again and we'll put it behind us and move forward again. It's about taking it all in as much as you possibly can, enjoying the moment and enjoying the summer break.
"This ranks up there with everything else I've achieved in coaching. This is the pinnacle. To be on the run that we have been over the last two seasons is remarkable in itself. This is one we had in our sights. We aim high and if we can get there then brilliant, but to actually achieve it is something else.
"The consistency is down to the mindset of the players. The characters that we've got in the team are special. They're relentless and it's not just every game they go and play. It's like that in training too.
"The manager keeps very high standards and the players go and deliver. We have a great group of players and staff. Everyone's always trying to get the maximum out of each other and that's led to a lot of success."
Both Chris Davies and John Kennedy were speaking to this week's edition of The Celtic View, on sale now.
Have you got one of these? Beautiful Sunday should be celebrated all summer long…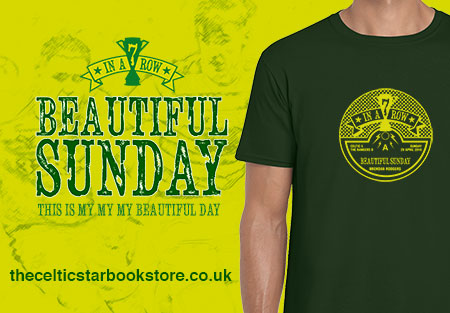 Listen to "John Paul Taylor with A Celtic State of Mind (Part 2/3)" on Spreaker.