The Celtic Star has been working this year with The Celtic Academy to provide young Hoops stars some early media exposure, essentially their first taste of dealing with the media and hopefully a decent wee introduction that will stand them in good stead moving forward in their careers, hopefully as first team Celtic players.
The first player we featured back in January was Ben Doak and he's never really been out of the news since with his first team debut coming against Dundee Utd then another unforgettable substitute's appearance for Ben and his family against theRangers on 2 February in that 3-0 win. Contract issues seem to have stalled his progress in the first team and it may well be that he sets about making his name in the game in the red of Liverpool rather than the green and white Hoops of Celtic.
Congratulations on making your debut Ben, from all staff and players in the Academy. A great example of what hard work gets you. 🍀@CelticFC @stninianshs https://t.co/pwKC7Ew6YA

— Celtic FC Academy (@CelticFCAcademy) January 29, 2022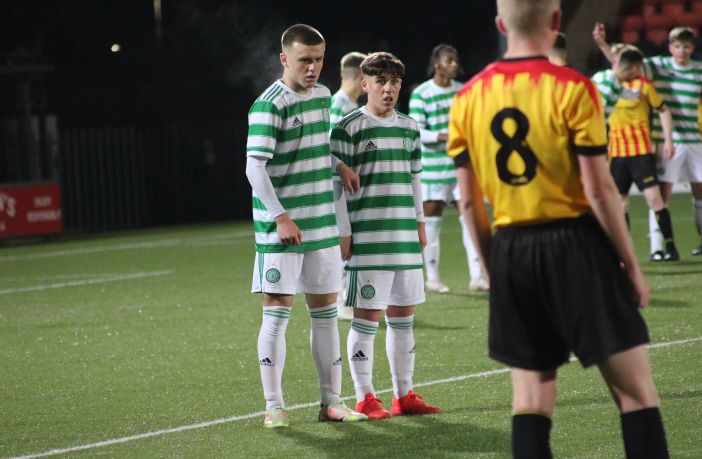 While The Celtic support will find that disappointing most recognise that the young teenager and his family have every right to make the decision that they think is best and will wish Ben all the best of he heads down the road.
The final two short answers from Ben tells a story…
Who has been the biggest influence on your playing career? 

My dad, he has always been there to offer advice, guidance and keep me in line!

Describe playing for Celtic in three words?

It's really good!
We have also featured Dylan Carr from the Under 18s, Lenny Agbaire, also from the Under 18 team and Lewis Dobbie from Under 18 and Celtic B Squad and this evening we out Jude Bonnar from  the Under 18 & Celtic B Squad under The Celtic Star Spotlight….
How long have you been part of the Academy? 

8 years.

What is your preferred position?

Number 10/Right Wing.

All-time favourite Celtic player and why? 

Kieran Tierney, love his attitude to the game.
All-time favourite non-Celtic player and why? 

Lionel Messi, best ever player.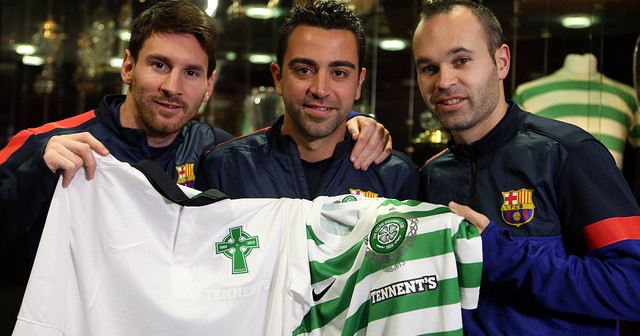 Three things you are good at other than football?

Table Tennis, Basketball and Gaming.

How would you celebrate your first goal for the first team?

Knee slide.

The most embarrassing thing you've ever done or worn is?

Wore a WWE Belt!

Describe your favourite kind of music and recommend a song for us to enjoy?

Rap/Hip Hop.

Who has been the biggest influence on your playing career?

My Dad, always there to support me.

Describe playing for Celtic in three words?

Dream come true…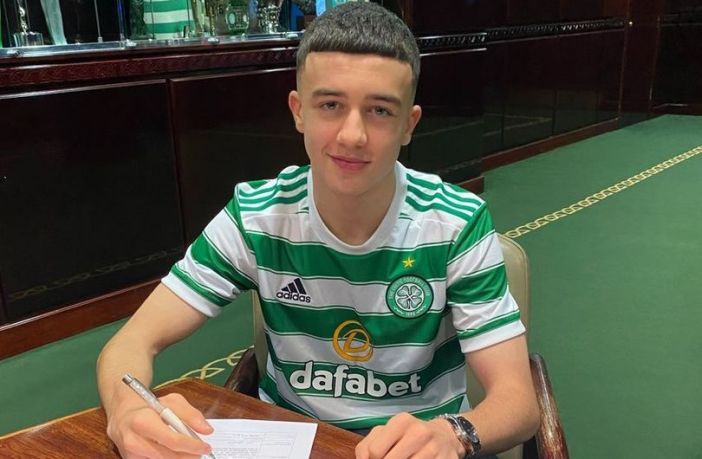 From 6 January on The Celtic Star…
Celtic's 'stand out' youth star Jude Bonnar praised
Celtic youngster Jude Bonnar recently signed his first professional contract with the club which runs until 2024, giving the developing winger a chance to impress in the hoops over the next few years and he will hope during that period he can do enough to have his time at Celtic Park extended even longer.
With Bonnar signing the contract just after Christmas, Celtic's Head of Youth Academy, Chris McCart, told the official Celtic website: "We are delighted for Jude that he has reached this moment. He is hugely deserving of this new contract and we wish him every success for the future."
✍️Young Celt, Jude Bonnar, signs first professional contract with the Hoops💚https://t.co/dZT7XRDmtc

— Celtic Football Club (@CelticFC) December 29, 2021
Jude originally joined the Celtic Youth Academy at the age of seven, having been spotted playing for Mill United Boys Club, and he was a pupil at Celtic's partner school, St Ninian's High School in Kirkintilloch. Before that he attended St Marks primary school and many coaches during his time playing underage football spotted a future star in their midst.
Alan Tait, club chairman at Mill United and manager of Bonnar's former youth side, hopes his ex-player can become a star at Celtic Park. He said, as reported by Daily Record: "Jude was 18 months younger than the rest of the boys. But he stood out, even then. He was with us for six years before going into the academy at Celtic.
"The most famous players are the Ferguson's and Paul Hartley. Steven Lawless at Dunfermline was here for a while, I think. I believe there are many others who came through the ranks here.
"So we have a well-known track record for producing boys who go through academies and into a senior career. From an early stage, around seven or eight, he was really standing out. That's when Celtic came in. He carried on playing with us every weekend until he was 10, so he was standing out. His natural ability was clear to see. His parents deserve great credit for not putting pressure on him and encouraging him."
Another former coach of Bonnar's was Alan McGrillen, who helped run Mill United's during the Celtic winger's time at the club. He also started up St Mark's Primary School's football team, where Bonnar and fellow Celtic youngster Rocco Vata were his star players. Rocco Vata is of course son of former Celtic player Rudi Vata and is another youth player many believe could go on to make the grade at senior level.
Talking about his time coaching Bonnar, he said: "He had natural ability. He played on the left even then and he was always practicing tricks and skills, He would then do it time and time again against boys. Some of the stuff he did on the pitch, you were left in awe of it. I had always thought that he had a good chance to make it at a professional club.
"He then played with my son and Rocco Vata, who's also signed with Celtic and doing well, alongside Paul Hartley's son at St Mark's. There was a really good team there and I set that up before passing it to the teachers.
"Jude had unbelievable ability and we just tried to encourage that. It gives you a nice lift that you have been a part of kid like Jude's life for a short period. We wanted him to enjoy his football. It was exciting to watch him and I'm delighted for him."
Glowing references all round for the Celtic starlet and with a new contract wrapped up Bonnar has the next few years to prove his ex-coaches correct by working hard to try and break into the Celtic first team, or a least win another contract to continue progressing towards that ultimate goal. It won't be easy but there are plenty of examples of success stories in this regard over the past few years to provide the young man with plenty of hope.
Conall McGinty
This was lovely to put together.

Jude Bonnar seems a really good lad and a decent player into the bargain.

First deal signed at Celtic and now back alongside some of those he played with at school.

One to keep an eye on. https://t.co/NXRzHOUaG5

— Ben Banks (@BenBanks01) January 6, 2022
You can play your part in supporting The Celtic Academy by joining the weekly lottery on Celtic Pools where all profits go towards funding the Academy and you can win up to £25k too!