CELTIC TV'S latest Access All Areas has been released this evening and comes from last night in Tallinn where Celtic defeated the Estonian Champions Nomme Kalju 2-0 on the night and 7-0 on aggregate.
And the player everyone wants to talk about is Marian Shved who scored a marvellous second goal in stoppage time.
"Shved is the next big thing if nobody breaks his legs. Some player," said Liam Doherty.
"Shved will terrorise the SPFL … Shved, Forrest, Arzani, Sinclair, Mickey Johnson on fire, young Karamoko Dembele.. Bolingoli looks as if he could be outstanding in that position if required… the amount of sheer talent we have in wide positions right now is probably the best there has been since Agathe, Guppy, Petta, era…" Saor Alba observed.
"That's all Shved needed to get to his feet, he'll be big now. I reckon better than forrest," tiocfaidh ár lá stated.
"It's going to be a big season for Christie and Shved, things are looking positive," reckoned TommyBhoy88.
Shved himself seemed very happy with his first ever Celtic goal on his debut for the club. Speaking to Celtic TV as reported on the official Celtic site, after the game he did his best to communicate in English but there was mistaking his joyfulness.
"I got my first goal for Celtic and I'm very happy," said the Hoops debutant. "The team played a good game, we played very well. I was also happy to score, having missed my first chance at goal just after coming on.
"But the most important thing is that we played very well – against Kalju in Estonia and at Celtic Park last week. It's a good day, a good game and we can be happy."
"As soon as I connected with the ball I knew I was going to score. It's a very important goal for me, both in my Celtic career and my career as a whole. I was delighted when it hit the net, I think you could see that from celebration and I love the Celtic fans.
"The manager was pleased with us all after the game, and we were pleased with a good win, in Estonia and 7-0 on aggregate over both legs.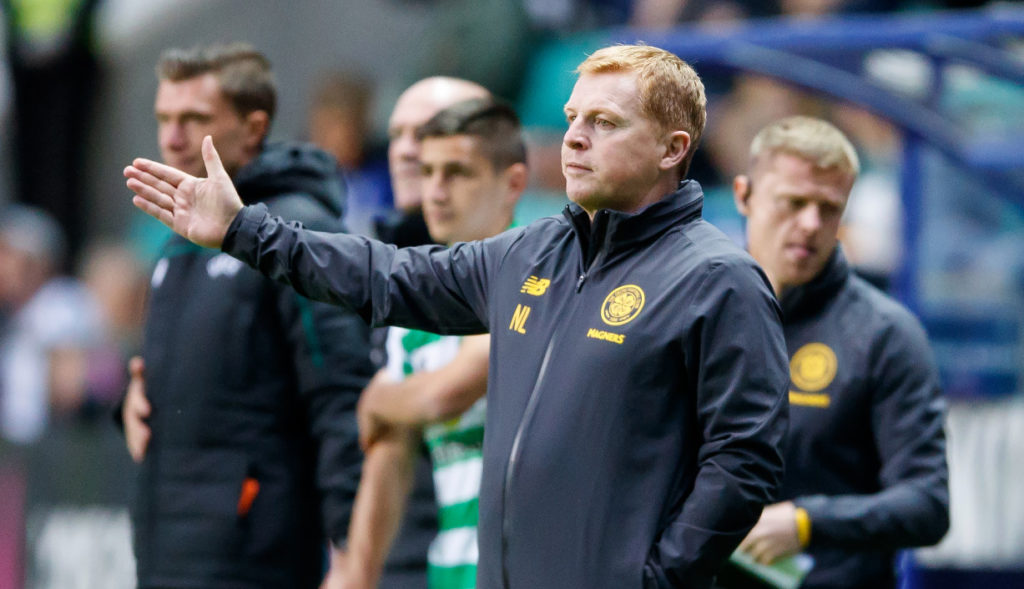 "Neil Lennon is a very good coach and he's very good to me as well. No matter the opponent, I hope my first competitive goal for Celtic is the first of many more."
Also on The Celtic Star today…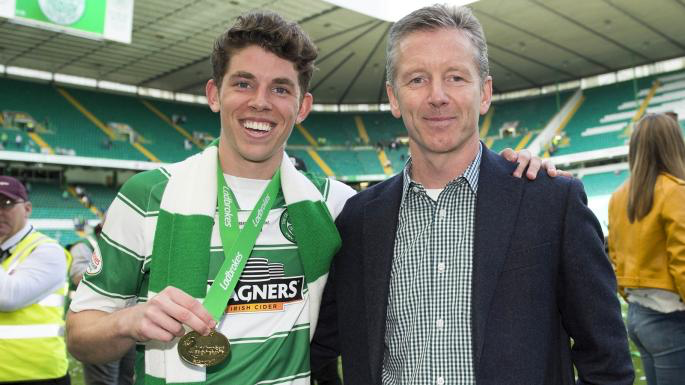 July 1988 – Dennis Bergkamp and Charlie Christie cross paths as Ian Andrews fumbled a last-minute free-kick…see HERE.
CFR Cluj v Celtic – Romanian Legend Trashes Celtic, watch Maccabi Tel Aviv v Cluj…see HERE.
Celtic had at long last won the League Cup, ending a decade of frustration,' David Potter…see HERE
'I have to stay fit and I'll train well this week to be ready for Cluj," Jullien…see HERE.