Jonathan Afolabi has revealed that Leigh Griffiths has played a huge part in him wanting to play for Celtic. The 20-year-old joined from Southampton in the summer and is yet to make his first team debut under Neil Lennon but insists that he is delighted to have the opportunity to be at a club like Celtic.
Afolabi joined Dunfermline yesterday on a loan deal until the end of the season with a view to giving the young Irish striker game time. Afolabi praised Celtic striker Leigh Griffiths who has scored twice in three outings in 2020. Griffiths struggled with injuries in the first half of the season and Afolabi said that training with Griffiths made him improve.
"Leigh Griffiths is someone who has been a massive help in my time with Celtic. Every time he trained with the reserves, he would still have that level of intensity and quality.
"He was still sharp, he would speak to me and keep me in line. We're both forwards and he is a great person to learn from.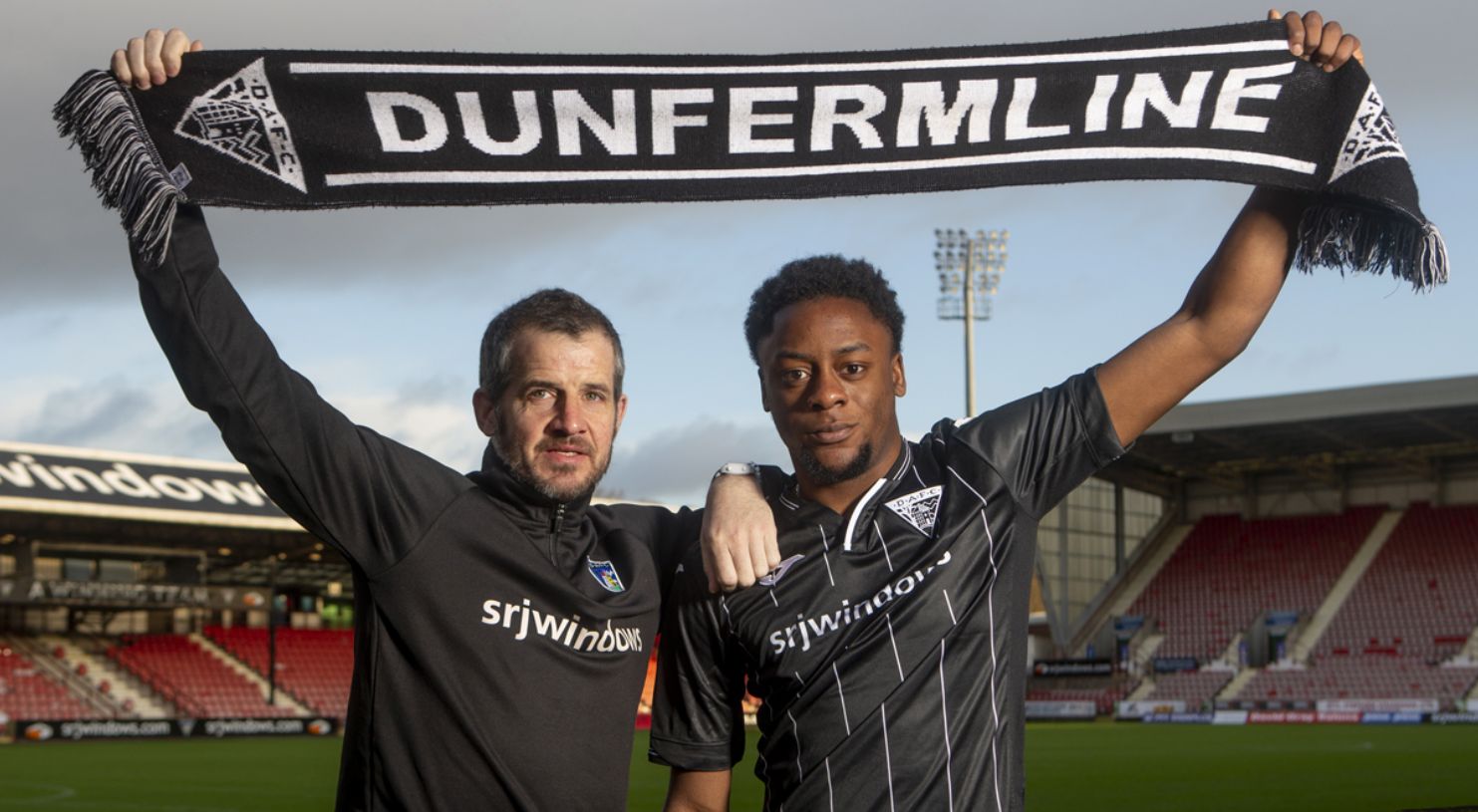 "Leigh is a real leader. I still remember one reserves' game when we played against Motherwell and I scored – but on the way back in at half-time he was still telling me things and giving me bits of advice on how to catch the manager's eye."
It was the experience with Griffiths that confirmed for Afolabi that he was at the right place to continue his development and hopefully make a breakthrough when he comes back from Dunfermline.
"That's why you want to be at a club like Celtic in the long-term. Learning from the best can only improve me and make me better.
"He has just got back into the team, is scoring goals again and I'm really happy for him."
SUPPORT CELTIC, SUPPORT CELTIC POOLS
Help raise money for Celtic Youth Development by joining the £1 weekly lottery and you could win up to £25,000 – just click on any one of the photographs below to join. Lots of our readers have already done so and they're now doing their bit to help fund Celtic Youth Development that can deliver the stars of tomorrow and beyond. And you might even win a few bob too!