BRENDAN RODGERS has signaled that he will NOT be responsible for player recruitment at Leicester City, claiming that signing players is a 'separate skill-set' to his strengths which are in coaching players, or to be exact Rodgers reckons his 'strength is working with players and being on the grass and dealing with them.'
So either Rodgers has taken a step back from selecting and signing players after his relative poor performance in this area while at Celtic, or Leicester City have looked at his track record and reckoned he's a decent coach able to improve players but is rank rotten and spotting and signing talent.
Brendan Rodgers: From Carnlough to Leicester.

Available on Sunday.

— Leicester City (@LCFC) April 23, 2019
Leicester City it seems have decided that they'll spend the their own money in the transfer market and will not leave that to the former Celtic boss who walked out of the club at the end of February.
Leicester are on the look-out for a new Head of Recruitment and one name that is constantly being linked to the East Midlands side is Lee Congestion, who remained at Celtic when Rodgers and his gang left so suddenly. It is thought that his time at the Scottish Champions is coming to an end and he may well be headed for England or perhaps even Holland.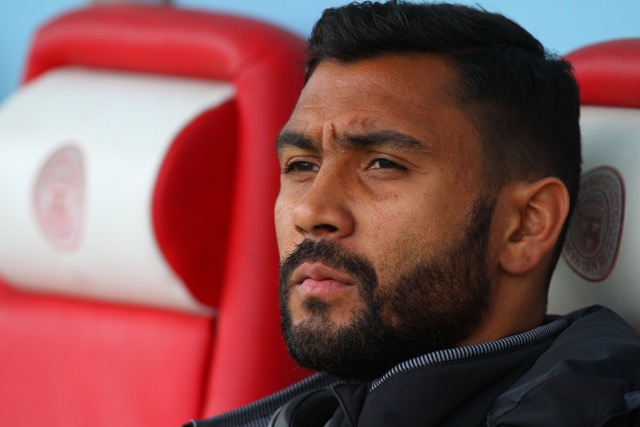 Rodgers was asked about all of this today. "I know the club is progressing with some candidates, but there is nothing new to add," Scottish Sun reported.
"There is still work going on behind the scenes and we have a number of recruitment staff still here compiling the list for the types of players, and then the club will appoint someone hopefully soon.
"The club is working very hard behind the scenes identifying the types of players we can bring in, but that is ongoing.
"The club will ask my opinion on it. I will always work with the club on identifying the talent and people coming in hopefully can bring the talent in, but ultimately it will be the decision of the club, but I am happy with that.
"My strength is working with players and being on the grass and dealing with them. It is a separate skill-set and then we have people who can bring the players in," Rodgers said, no doubt with thoughts of the likes of Marvin Compper and Charly Musonda on his mind.
"The club have done well on that front so hopefully it can continue."
Celtic supporters, indeed football fans the world over have been adding to the tributes to the Greatest Ever Celtic captain Billy McNeill. There's no tribute from Leicester City on their official twitter feed – must be one of the few clubs not to have paid their respects – and there has been nothing that we've seen from Rodgers himself – the self proclaimed Celtic supporter.
Hopefully he has said something about Cesar's passing and we've just missed it. We'll be happy to update this article accordingly. Otherwise a poor show from our former manager. A very poor show indeed.