"There's nothing wrong with having a plan B – but this is not plan B. This is desperation," Nicholas writes this morning in his Daily Express column, untroubled by the burden of actually taking any decisions himself or being involved in a football club.
There's plenty to worry about at Celtic at the moment. No manager, no captain, the top players leaving, Champions League qualifiers happening next month but if Eddie Howe and his team of coaches had second thoughts after Peter Lawwell's family home was petrol bombed then that is hardly Celtic's fault is it?
And if that did spook them we're better finding out about it now rather than down the road when significantly more damage could have been done to the next season with it turning out akin to a repeat of the John Barnes or Tony Mowbray fiascos. We've had our fair share of these situations, and we're talking about this on 1 June – 21 years to the day since Martin O'Neill was appointed.
1st June 2000, Martin O'Neill is appointed manager of Celtic.🙌 pic.twitter.com/v75qwKpZuY

— Li'l Ze (@LilZe_7) May 31, 2021
Peter Lawwell, Dom McKay and Dermot Desmond did all they can to bring their top target to the club. It's pretty harsh to complain about them if Howe's decision was based on the petrol bombing incident, all on the back of Scotland's shame turning Glasgow into a sectarian and racist cesspit as they rioted in 'celebration' of their first ever major honour.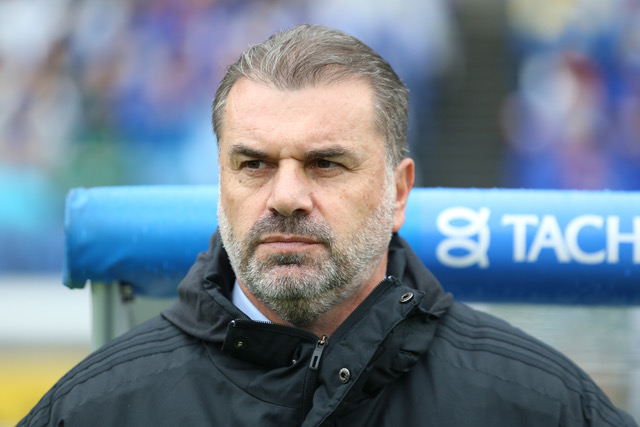 "I will give Postecoglou a chance because I am a supporter, but is the former Australia boss really the height of the club's ambitions?" the former Arsenal striker asks. The Gunners once recruited a manager from Japanese J-League did they not? Postecoglou seems like the kind of guy who will stand for no nonsense from anyone (want away players, the media, referees etc), has a decent pedigree in playing the style of football Celtic are known for and isn't asking for months to sort out his own situation before taking the job.
"It has nothing to do with his lack of knowledge of the Scottish game or me looking down on football in the southern hemisphere," Nicholas continued. "If this is the man Celtic are bringing in then their fans simply have to accept it. This is where the club is at.
"It is mind-blowing how far behind the eight ball Celtic seem to be. I have said in this column on more than one occasion that they should have approached Xavi or Xabi Alonso. They would have been better, more productive candidates than Eddie Howe.
"It scares me just how unambitious the club has become, going from a position of strength to where they find themselves now. Luring Postecoglou from Yokohama F Marinos is not quite the same as when Arsene Wenger left Japanese football to join Arsenal in 1996," Nicolas adds, remembering that he'd just dug a hole for his own argument.
"The Parkhead hierarchy have left the club in this situation. I don't blame new chief executive Dominic McKay. It's his predecessor Peter Lawwell and Dermot Desmond who have made such a pig's ear of things in such a short space of time. The question is how did they manage to let things slide? Arrogance? Laziness? Complacency? All of the above?" Nicholas asks. Probably Staleness deserves a mention too and following the wrong strategy of Going for Ten-in-a-Row, seeing it as a money spinner, rather than focusing on building the club to be fit-for-purpose on a European level, figuring that in doing that the domestic success would take care of itself.
Losing one title in ten is hardly traumatic but it ended up that way because of the positioning the Board allowed to happen, with Lawwell dreaming of going out on a high with the Ten won and leaving Celtic is great financial shape. Neither is the case because of this flawed strategy, so addressing that is exactly what is going on at the moment.
Lawwell tarnished his own legacy by staying too long in the job – 17 years is way too long – and Dermot Desmond would be well advised to consider whether it is time to involve his son more with Celtic with him taking a back seat and limiting himself to reading the Celtic fan media every morning.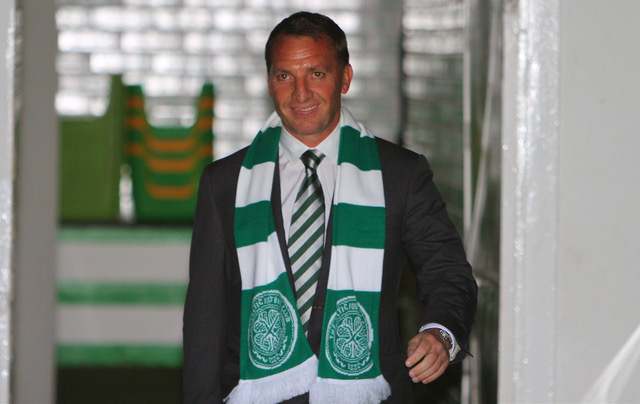 "With the exception of Brendan Rodgers, their managerial appointments have been made in haste. That trait has also been evident in their January transfer market dealings in past seasons when they found themselves under pressure in the league, prompting the signings of Craig Bellamy, Roy Keane, Robbie Keane, Ian Wright, Carlton Cole and Colin Kazim-Richards among others.
"It was desperation stuff and it is where we find the club again. It all stems from the fact that Celtic have never got the football structure correct.
"The board were too busy patting themselves on the back over their healthy balance sheets. That air of superiority lacked humility and class and was at odds with the club's soul. The lack of football knowledge among those holding the purse strings has now come back to bite them.
"It is so alarming that Celtic have fallen to this level. I am going to be meeting my old friend Packie Bonner in the coming weeks. I heard him say on the radio that Celtic should give John Kennedy the job, with Gordon Strachan coming back in some capacity too.
"That is everything I DON'T want. The last thing we need is 'yes' men if Celtic want to get themselves back to a position of power again. But right now there doesn't seem to be a plan to go anywhere."