Aaron Mooy has pulled out of the Australia squad for the Socceroo's upcoming international double header with Ecuador, with national boss Graham Arnold telling the West Australian that the  decision has been made to allow Mooy to remain in Scotland as he recovers from the back injury which saw Mooy miss Celtic's 3-1 win over Hibs on Saturday.
"It's unfortunate for Aaron that he misses these games, something I know he was very much looking forward to playing. But his absence provides an opportunity to a further emerging player as we start this new campaign.
'After speaking with Aaron, who missed Celtic's weekend's game, he would only be able to play limited minutes if he came to Australia. So, the decision was made for him to stay in Scotland and continue his recovery."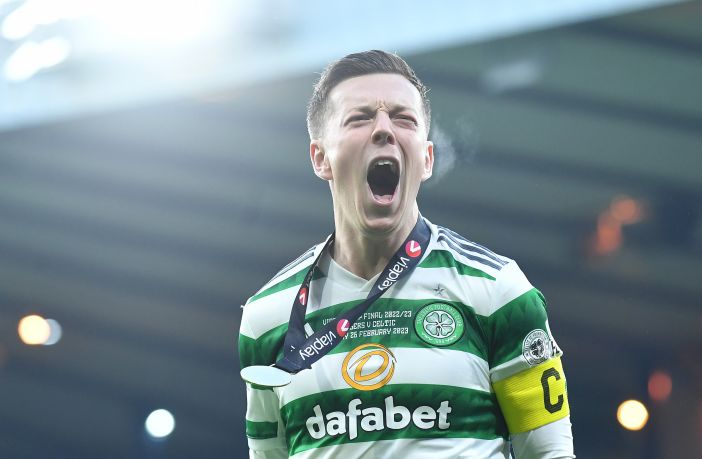 With Reo Hatate also succumbing to injury early on in the victory over the Edinburgh side, it may well mean the two-week international window will allow both Mooy and Hatate the time needed to recover from their respective injuries ahead of Celtic's visit to play Ross County in Dingwall and of course the Glasgow Derby at Celtic Park on 8 April.
Matt O'Riley returned to the team to replace Mooy on Saturday and played well, whilst David Turnbull came off the bench to deputise for Hatate after the Japanese playmaker left the field with what looked like a hamstring injury.
Thankfully Hatate seemed to recognise his discomfort early on and the change was made without any further aggravation to his injury, and hopefully that will hold the player in good stead when it comes to making a quick recovery.
We can but hope the same will be true for Aaron Mooy, as both players have been key players for Celtic this season and arguably two of Celtic's most consistent performers.
However, the strength in depth of the Celtic squad is highlighted by having David Turnbull and Matt O'Riley in reserve, two players who Celtic have been able to rely on in the past and who may also feel they have a point to prove should they need to be called upon post international break.
That said Reo Hatate and Aaron Mooy complement each other well in Celtic's midfield and it would be reassuring to know both would be back to full fitness sooner rather than later with the season now moving into a crucial phase.
Mooy brings an incredible calming influence to a team who play at full pelt every week, whilst Hatate's bravery in passing the ball and taking passes on the half-turn offers Celtic the opportunity to progress up the field with both speed and accuracy.
Whilst Mooy's injury was known about prior to Saturday's win over Hibs, Hatate's was very much an unwelcome surprise. Thankfully however, Hatate was once again overlooked for international honours with Japan, and with Mooy now also pulling out of travelling to meet up with the Australian national side, both will have an international window of a fortnight to recover in time for some hugely important fixtures looming on the horizon for Celtic.
Niall J