KRISTOFFER AJER didn't manage to pickup the Man of the Match on Sunday in the drab draw against St Johnstone but he'd certainly love to be a contender for the accolade in Celtic's next match on Thursday night in St Petersburg.
The Norwegian teenager has settled nicely into the heart of the Celtic defence and in the 21 games he has played the team conceded in only 8 games with clean sheets achieved in 13, including of course the game on Sunday and last Thursday's 1-0 win over Zenit in the home leg.
And it is that single goal lead that Ajer plans to defend with all he has got on Thursday evening. He is certainly anticipating a very different kind of performance from Zenit, who he acknowledges, were still a little off their usual pace due to their winter break.
"To be fair, I don't think they were rusty at all," admitted Ajer.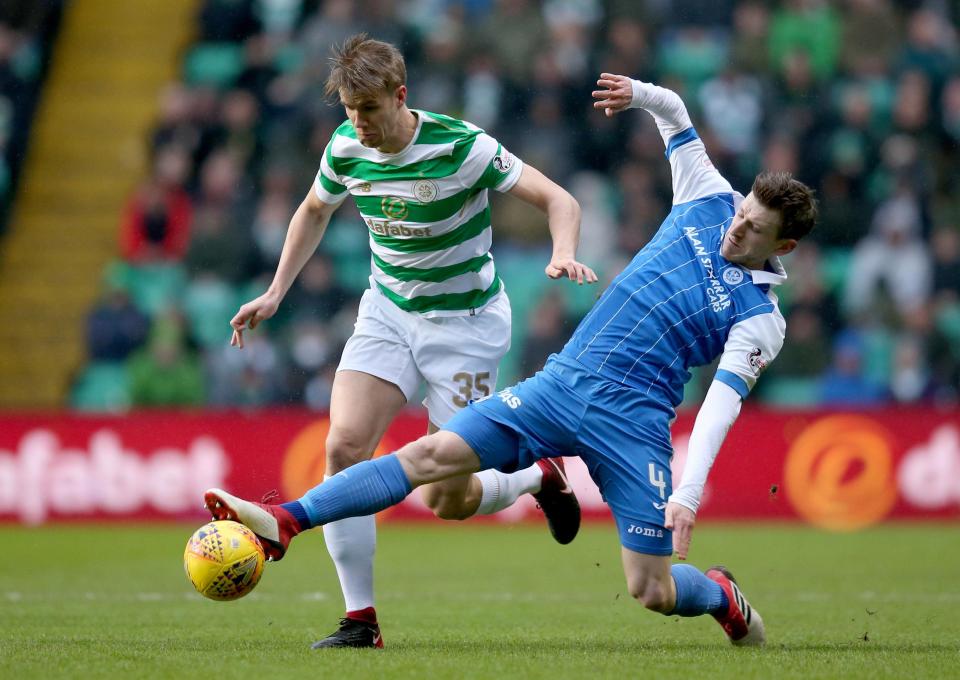 "I just felt we pressed the game really well. Zenit gave us a really good fight, it was just that we played very well. We were up for the game. It was a great performance and we deserved to win but we know they can hurt us in St Petersburg. It will be a tough game.
"The positive is we've shown them we can defend even if they put us under pressure. We have no fear about that. We've shown that in several games. We're travelling there with the aim of going through.
"I think the tie is still in the balance. In these European games, it's still very open. They can get an early goal and then we are back at 1-1.
"But we'll go there focused. The key is thinking it's still 0-0 knowing we still have to perform to our best levels again. If we do that, we have a great chance," the 19 year old said.
"If you score a goal away from home having not lost one in the first game, they need three. So we'll go and try to perform at the same level we did at Celtic Park and hopefully get another good result.
"To get a clean sheet at home before the game in Russia was important. It's put us in a strong position. We limited them to few chances. They'd one big chance in the first half but Dorus de Vries pulled off a fantastic save. Other than that, we avoided giving away too much. That's important for our confidence.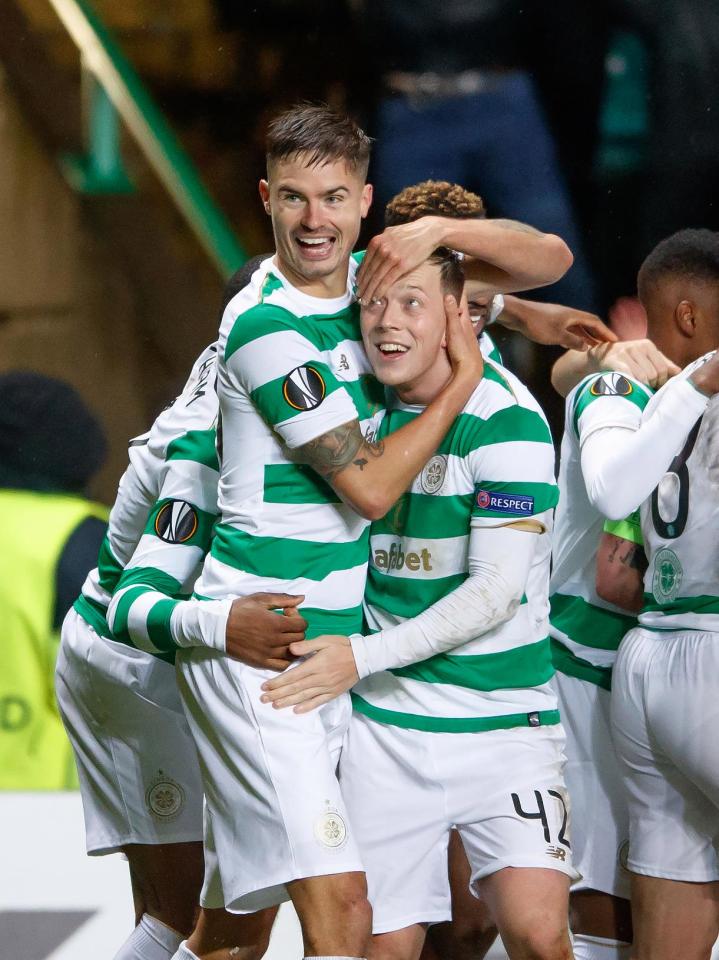 "We've worked on the back five a lot and have played that system in different games. The gaffer gives us a really clear plan in terms of how he wants us to play and perform in that formation. So it's easy to get an idea of how we are supposed to play. It was good to perform like that."
Ajer sat on the bench on all six group stages in the Champions League this season. Other than a wonderful night in Brussels, which on its own earned Celtic a spot in the Europa League, it was pretty grim viewing. But rather than be frustrated at watching rather than playing, Ajer was happy to play his part and be ready when called upon.
"That wasn't frustrating for me because I know when you play for Celtic it's a fantastic squad and everyone is looking to perform well," he added.
"I'm still 19 years old and I just need to take my chances when they come along. I feel I've learned a lot from the 
gaffer and the rest of the staff, both in training and in the games I've played.
"I think I'm developing every single day. I didn't think I'd develop quite as much as I have done this year but it's a great feeling. I'm getting more and more games. With each one, I feel stronger.
Ajer, like his team-mates were rightly praised after the performance last week that gave them the lead to take over to St Petersburg, but he was also quick to recognise the role of the support in that game. It wasn't just the players who were up for it that night.
"I just played my normal game against Zenit. It was amazing for me to play on one of these great European nights at Celtic Park.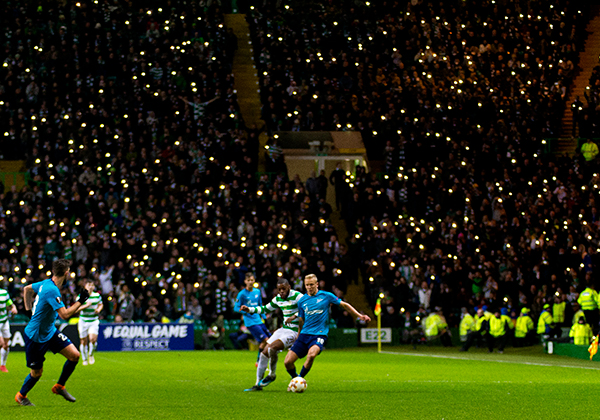 "I think our fans are the best in the world on occasions like that. When you play in front of 60,000 they back you up so much it's unbelievable. We'd 12 minutes at the end of the game to hold out after Callum McGregor scored our goal but the fans helped get us get over the line.
"The whole squad played with confidence on the night and that makes it easier for a centre-half to do his job.
"I think we pressed the game well right from the top of the park. Moussa Dembele held the ball up really well which made it easier for us to get out as a team.
"We controlled the game because of that. If we do the same in St Petersburg, we have a great chance of qualifying for the next round."