It's been a busy old week for rumour and conjecture when it comes to Celtic's striking targets. There have been four main options doing the rounds and all have come with varying levels of interest or disdain from supporters. Yet if any of these deals have any validity in them it's a little strange to think Celtic are just looking for a striker rather than one who fits a particular mould and that's how it looks. They are all rather different in style.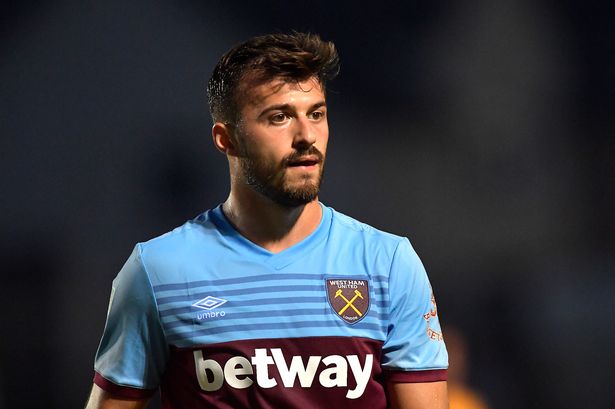 Looking at who we've been linked with so far, the one who looked like it was signed and sealed at least with his club – a little like the Fraser Forster 'deal' may I say – is Albian Ajeti. This is an exciting forward. He likes to come short link with central midfielders or wide players, turn on his heels and get between the sticks, front post and back and look for his lay off to have the favour returned. If Celtic we looking to return to a front two, you'd say that one makes sense.
You'd think with Edouard liking to float a little there may be a strong possibility of a partnership emerging and one that could be effective in both the domestic and European stage. Whether it's a payoff from West Ham, an adverse reaction to playing in Scotland or a girlfriend insisting the holiday to Sardinia was not interrupted, Ajeti seems for the time being at least reluctant to commit. So, what of the others?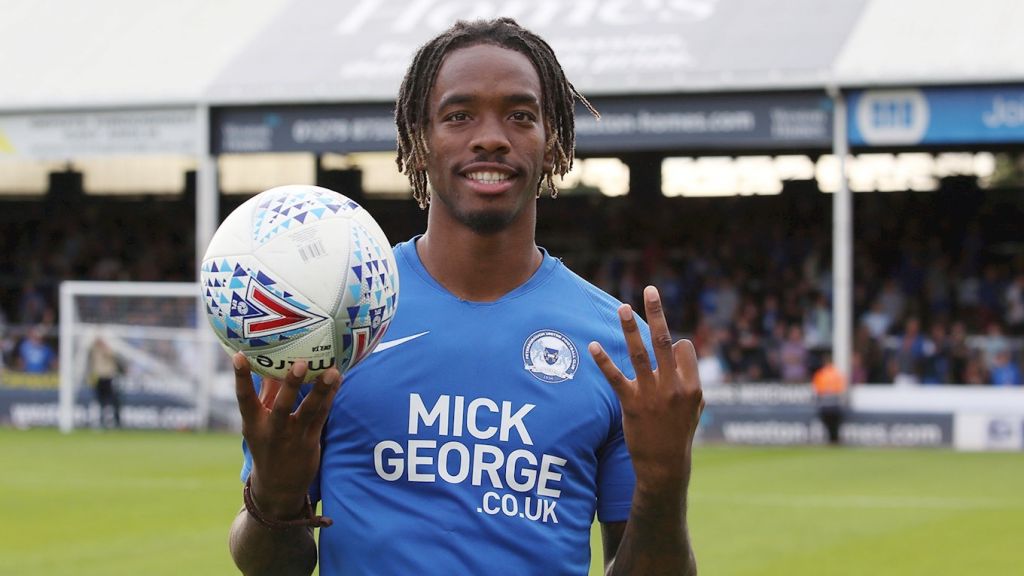 Ivan Toney has had his deal played out in public, mainly by the used car salesmen at Peterborough Barry Fry and Darragh MacAnthony. He looks a player but seems very different, in fact night and day in comparison to Ajeti.
A powerful striker, he looks an ideal fit for a team looking to play a system with a solitary front-man. He holds the ball up well enough and isn't afraid to go looking for the action all over the park to get things started. When he gets up to speed, he has a long striding action and real upper body strength that allows him to carry the ball under pressure and muscle opponents off to make room for lay off and of course make space for opportunities to strike at goal. If anything – and whisper it – he looks more like he'd be a long-term replacement for Edouard rather than a partner. But then succession planning would be a welcome thing.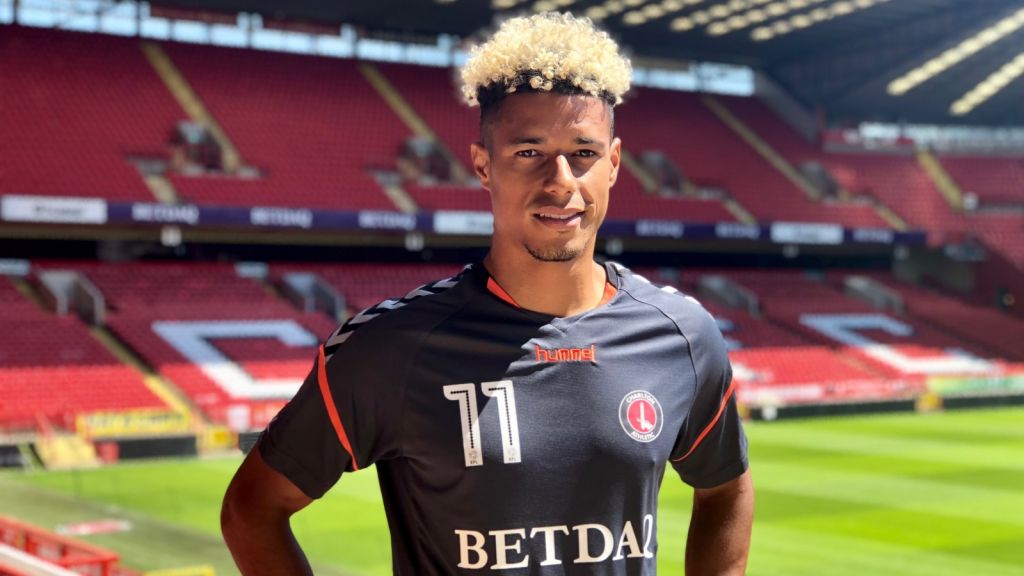 Then there's Lyle Taylor. As a player he has a bit of both Ajeti and Toney it just seems he's not as good as either. He's had 15 clubs and has managed to find the net on an underwhelming basis at all of them. At 30 years old it would be a strange old choice for Celtic to pay out what you'd assume would be a decent wage for the free agent, and is he any better than what we already have?
Is Taylor going to transfer his journeyman career into a fully developed striker capable of playing in European competition? I don't see it. The best he could hope for is a low-level Championship club or a mid-table high spending Turkish side, and let's be honest that's what he's after, one big payday while a free agent for a player entering his 30's. That's fine of course but hopefully Celtic will realise that and just ask Dion Dublin if he's got a season left in his legs. Thankfully that option has been closed down shortly after it was floated by Sky Sports yesterday, as we reported this morning.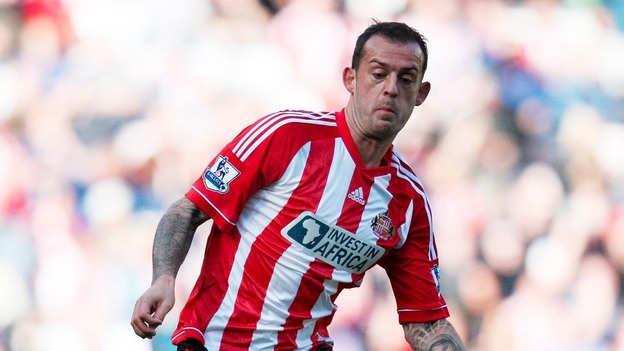 And talking of paydays, there is Steven Fletcher. On one hand this one reeks of the same as Lyle Taylor. Underwhelming goal record, ageing striker and looking for another payday. Except it's a wee bit different. Fletcher is not short of admirers; he has a fine reputation in England at Championship level and given most coaches down there a choice of Fletcher or Taylor I know who they'd choose. Also, if he's after another payday it seems he's been offered more money down south but wants to return home and play for the club he supports.
I have to admit I'm torn on this one. If I was Lawwell and looking at it from a business perspective I'd do what he's reported to have done. One-year deal, take it or leave it. Stick in an option for an extra year, possibly based on appearances in the first, and see if he is still keen. If not move on. Makes sense. But when you look at what Celtic have and what Fletcher offers it may be there is scope to this one.
At present Celtic have four main strikers to choose from. We all know Eddy's style and we all know his weaknesses – and there aren't many – but holding the ball up is one, it's also a waste of his talents. Leigh Griffiths when he's at his work and up for his shift, is a lethal finisher and plays on the shoulder perfectly, while Patryk Klimala seems to take the direct approach, angling on the run to make space, pester players into errors and fashion half a step advantage to get a shot off. He is a work in progress but he offers something in between Edouard and Griffiths and he's going to make the grade.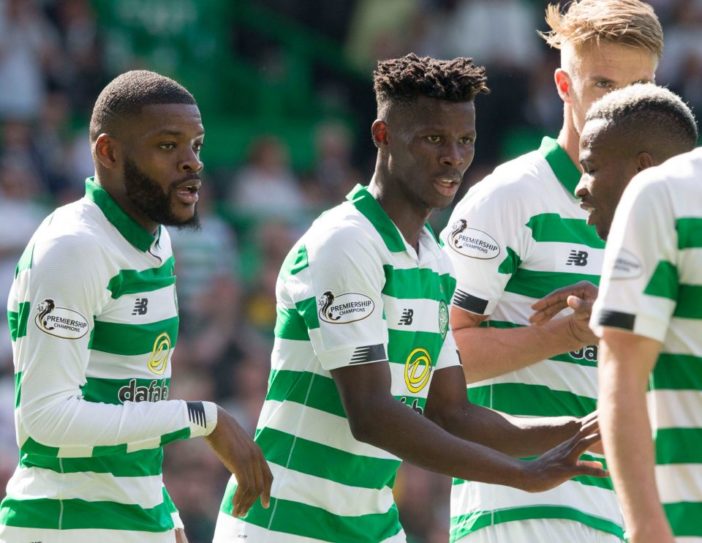 Vakoun Bayo balances everything in theory. Should be able to hold the ball up and bring others into play and should be able to impose his aerial ability on the full back's crosses. After two years however he's not doing that and he looks the player leaving the club. Whether that's St Mirren or Ligue 2 in France he and Celtic have nothing Toulouse by Bayo heading out the door now.
And so, we're back to Fletcher. He may be older now but he is a physical player who won't be bullied, can hold the ball up and does have superb heading ability in the opposition box. In fact, he can do everything Bayo is supposed to do but hasn't been able to deliver.
Of all the strikers linked Fletcher fits the bill for what we're missing. Lyle Taylor would be no better than Klimala and there is more promise in Polish Paddy. Albian Ajeti's style looks more like someone who would succeed Leigh Griffiths and Toney looks more like a replacement for French Eddy – after the ten of course.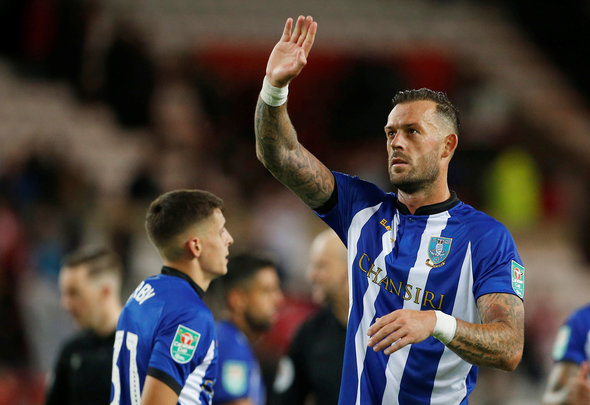 Fletcher meanwhile fits the bill to replace the guy we look like we wish to offload, would give a balance between the four strikers we have – or look to have – and give our frontline options a little bit of everything.
Given the choice I'd say we get a deal done to have Fletcher for this season and look to bring in Toney for a season long handover before Edouard heads into the sunset as a 10-in-row legend. Yet that won't happen. We may as well ask for Ajeti on top and plan for Griffiths departure as well but Peter Lawwell would have a coronary.
Three out the four deals do not involve an immediate transfer outlay and for the one that does, the fee is starting to rise to the point where you'd have to question if the price is worth paying. If you go north of £6-7 million for Ivan Toney you are risking a substantial outlay for a striker proven only in League 1 in England, the rest is very clear potential and an assumption we can train the player on. It would also involve substantial wages on two players. In the current climate that may be too much of a gamble, unless there are real plans to cash in on Edouard of course.
For the time being Fletcher complements what we have entirely, is surely not too difficult to deal with and would allow our funds to be better utilised where it's needed most, namely the defence. It may not inspire but it's a common sense approach. It's clear we have more pressing concerns at the back with a concerning lack of depth, and it's just as clear we don't seem to have a real idea just what kind of striker we actually want in any case.
What we are missing when Bayo leaves, is an option from the bench to unsettle defences and get on the end of cross balls. The only striker that fits that bill and is proven at his job is Steven Fletcher. Let's just get that deal done.
Niall J