Celtic Park will open its doors on 17 January as the League Cup holders set about attempting to claw back a six-point deficit in the title race. That game against Hibernian on Monday night will be played in front of 60,000 fans cheering on the Hoops and it underlines the correct decision was made to bring forward the winter break early and allow supporters every chance of attending games, and for players to avoid having to play the matches in soulless environments and broadcasters an eerie product for their output.
In any other country that would be seen as a common-sense decision, in Scotland however it is met with paranoia. Where else would a chief executive of a football club, in this case Motherwell's Alan Burrows, as he did on Clyde Superscoreboard have to come out and defend a position, that on one hand definitely involved Scottish clubs playing to just 500 spectators, whilst on the other hand every opportunity being given to full houses returning, to accusations surrounding conspiracies and back-channel agreements.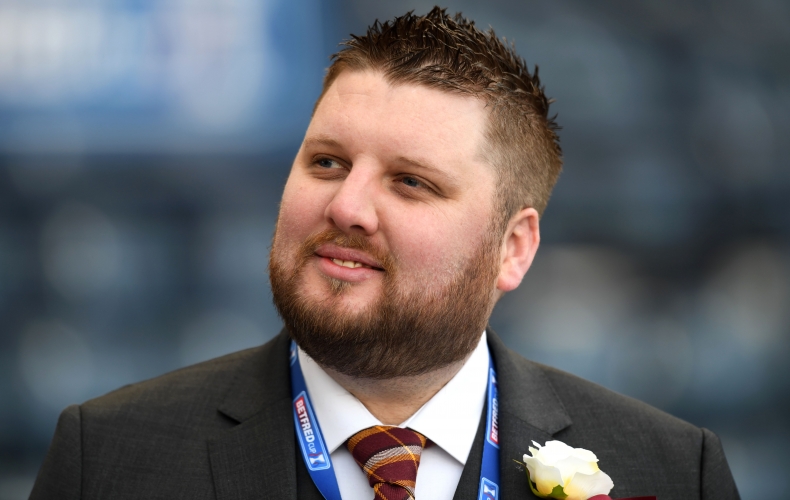 It is tin foil hat stuff and frankly an embarrassment to Scottish football. I think we need to remember football is for the fans, everything else is the industry that has built up around that devotion fans have to the game and their clubs, without that the whole thing disintegrates entirely. As such, supporters should be the first thought at every turn, whether that is their safety when it requires protecting, or giving them every chance to attend the matches of the teams they prop up when possible.
In terms of gathering sufficient data and erring on the side of caution, Nicola Sturgeon's stance on restrictions made sense. And now having had more time to assess so too does the decision to lift those restrictions from next week.
Sturgeon's decision was always a fine balancing act between the advice of virologists and the protection of overstretched and worn-down keyworkers alongside those of the economists and impacted businesses. The decision for Scottish football however was a far simpler one, give everyone a chance to watch their football team or play on without fans. It's almost as if some people have forgotten that football is not simply a commodity to show to TV audiences, it is a precious escape from the pressures of life and those supporters who fill the grounds help create the atmosphere that product relies on as much as any club, manager or player.
Now we hear snide comments of back-room deals, Celtic sending loan players to Motherwell and Hibs as some sort of payment in kind for apparently supporting the club to ensure a vote went our way. That's right Celtic's way, rather than a way that ensured those very clubs who voted for the bringing forward of the winter shutdown, and still recovering from the earlier impacts of closed-door football, could have every chance of the walk up matchday revenue their own clubs need desperately to keep their heads above water.
Thankfully Alan Burrows made it abundantly clear last night, and he is worth a listen, some 15 minutes into the broadcast, that there were no ulterior motives. Instead, each club made their own independent decision on this matter. And now with the First Minister's announcement, ten out of twelve clubs have been shown to have made the right decision.
Indeed, if anyone is looking for the nonsensical arguments in all of this, rather than the deflection tactics being put out now, they only need to look the source of these paranoid ramblings, and Ross County of course, as we weigh Alan Burrows integrity alongside the paranoid ramblings of the entitled.
Perhaps instead, the supporters of that club need to ask their own custodians if they acted in their supporters' interests, or if it was they who had fear and opportunism behind their stance.
Niall J