Lewis Morgan looks all set to leave Celtic as he is on the verge of joining David Beckham's MLS franchise, Inter Miami. The winger has not been able to fulfill his potential since moving to Parkhead from St Mirren in early 2018. And by now it is clear that he will never be a first-team star at Celtic.
Earlier Neil Lennon had thrown a career lifeline to the 23-year-old after deploying him as a striker in the absence of Odsonne Edouard through injury. He even made a bright start in his new position but a terrible performance in the Scottish League Cup final against the Rangers has brought an end to that experiment. And now it looks like the curtain is about to come down on his Celtic career as he is poised to set sail for America.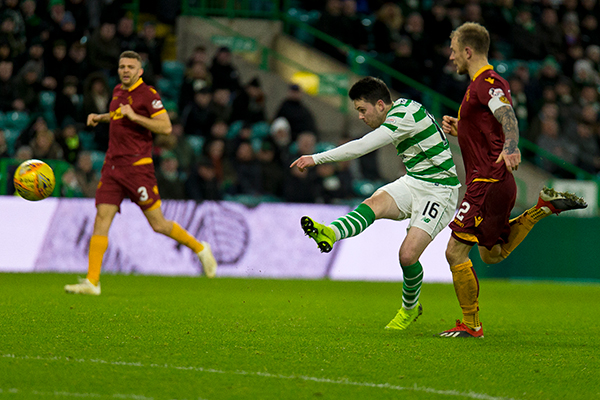 Alan Hutton though believes that the winger should think twice before taking any decision. Speaking with Football Insider, the former Scotland international said:
"I see both sides, if I'm honest. I think it'd be amazing; a new opportunity, new franchise, David Beckham, everything that goes along with it, Miami is a great place.

"I can see why you would want to leave but on the flip side, you're only 23, do you really want to go there and where do you go after that? If it doesn't quite work out there, what's next from there?

"He's young, he's hungry to try something else. I don't think he'll ever be a regular for Celtic, that's the problem so I think that's why it's so appealing to him."
It is quite clearly not working out for Morgan at Parkhead and something needs to change. Of course, there are a lot of worse ways to live life than getting paid handsomely to play football in the Miami sun. And if that is what he wants to do, we can only wish him the best of luck for his future.