It seems that Alan Hutton has a weekly slot with Football Insider in an attempt to spread some negative feeling about Celtic, but we're yet to see anything to worry about.
Past attempts have included stating that Celtic will struggle to keep Odsonne Edouard but that purely seemed to be because he thought he was a good player, so forgive us for not exactly quaking in our boots here.
In truth, only the Celtic coaching staff will know how much of a miss Damien Duff will be after it was announced he would be joining the Republic of Ireland staff.
It sounds like he was well liked and highly rated, but bear in mind Celtic's success has never been attributed to his efforts in the past either.
The latest "exclusive" from Football Insider looks at Hutton's views on Duff's departure, and you can be the judge of how informed he is on the situation:
"I think it will be a massive loss. He looks a great character every time I've seen or heard of him, he seems a brilliant guy."
"Obviously I know Robbie Keane well and he speaks very highly of him. I can see why he's went to the international team, it's obviously a massive part of his life and his career."
"He's done the Celtic thing, ticked the box and maybe he thinks this is a better opportunity for him. I understand, it's a massive loss and I think Neil Lennon will be gutted. It's one of those things that happens in football." 
So clearly he's never worked with Duff and it's unlikely he even has a great insight into what his role was at Celtic, so trying to push it as such a huge blow is a bit much.
Of course he will be missed and clearly he had an important role, but lets wait for a few games to be played and see who replaces him before trying to overplay how important he was to the set up.
ALSO ON THE CELTIC STAR…
Celtic force apology from The Herald, Shamrock's Nail-on-Head | The Celtic Star https://t.co/pk75uZNkGI

— The Celtic Star Editor (@CelticStarMag) April 6, 2020
Because Mental Health Matters…https://t.co/Uw7DqLV236

— The Celtic Star Editor (@CelticStarMag) April 5, 2020
Not one for the click-baiters – Celtic in the 1930s – And they gave us James McGrory and Jack Connor…https://t.co/dcqCDpiIWV @Boola_vogue @CelticFCSLO @StRochsJuniors

— The Celtic Star Editor (@CelticStarMag) April 5, 2020
Support Celtic Youth Development
Help raise money for Celtic Youth Development by joining the £1 weekly lottery and you could win up to £25,000 – just click on any one of the photographs below to join. Lots of our readers have already done so and they're now doing their bit to help fund Celtic Youth Development that can deliver the stars of tomorrow and beyond. And you might even win a few bob too! And a special thank you to all The Celtic Star readers who have already signed up and are now supporting youth development to give us the Celtic Stars of the future…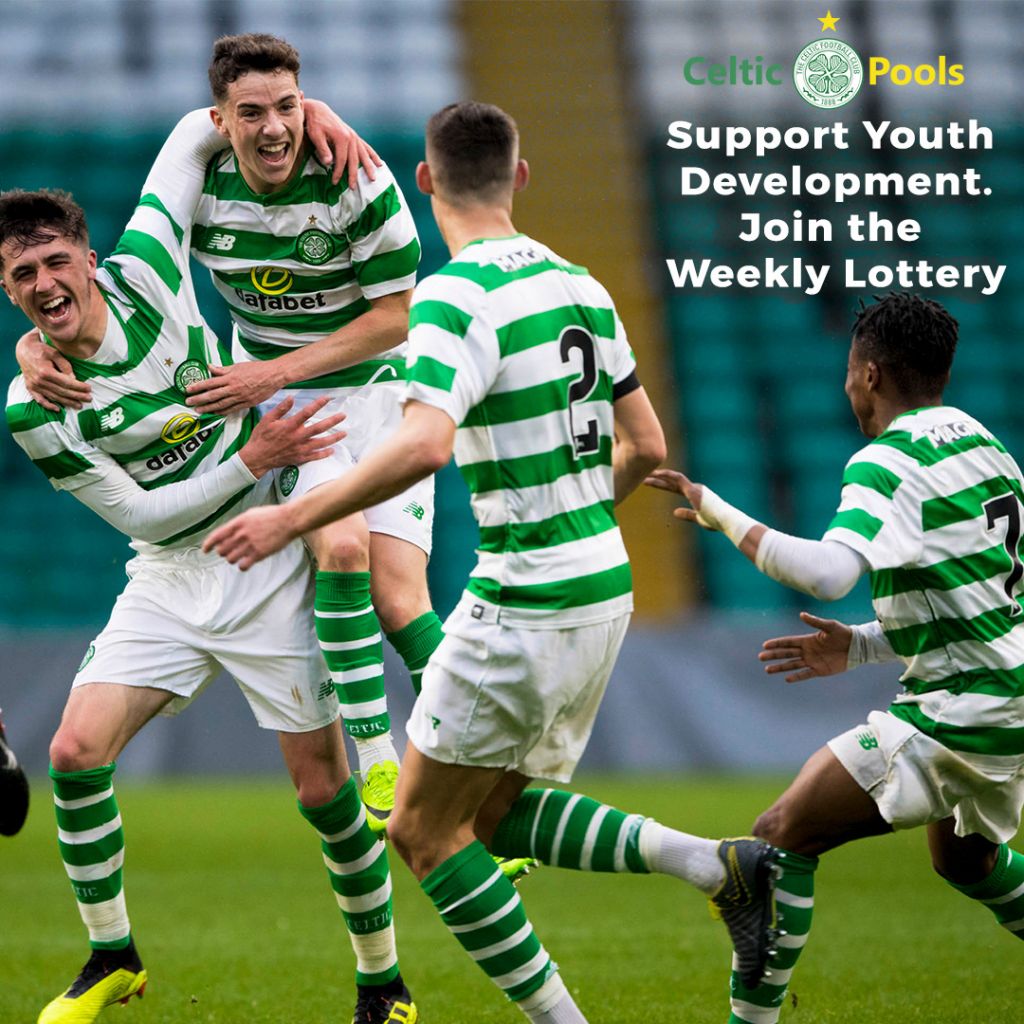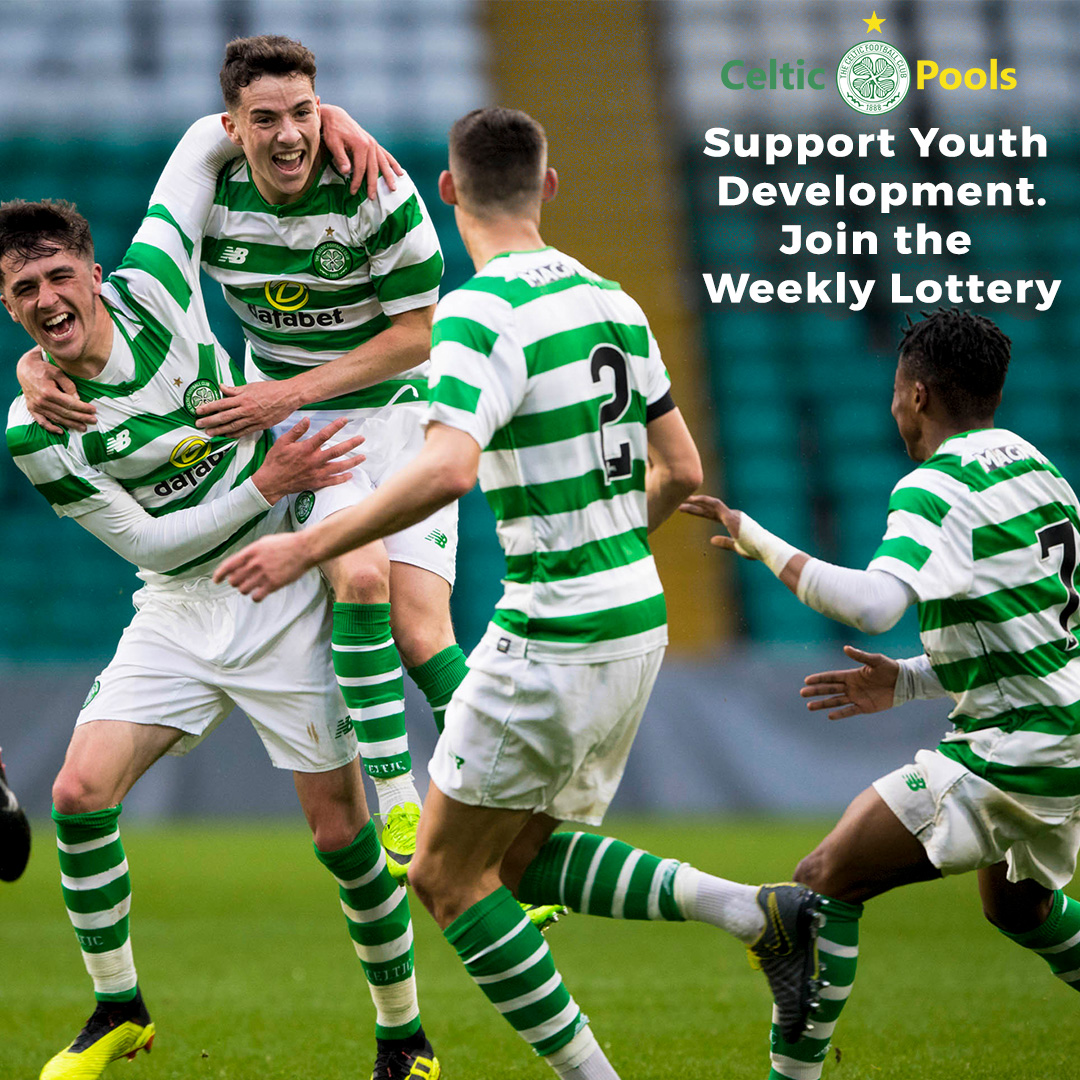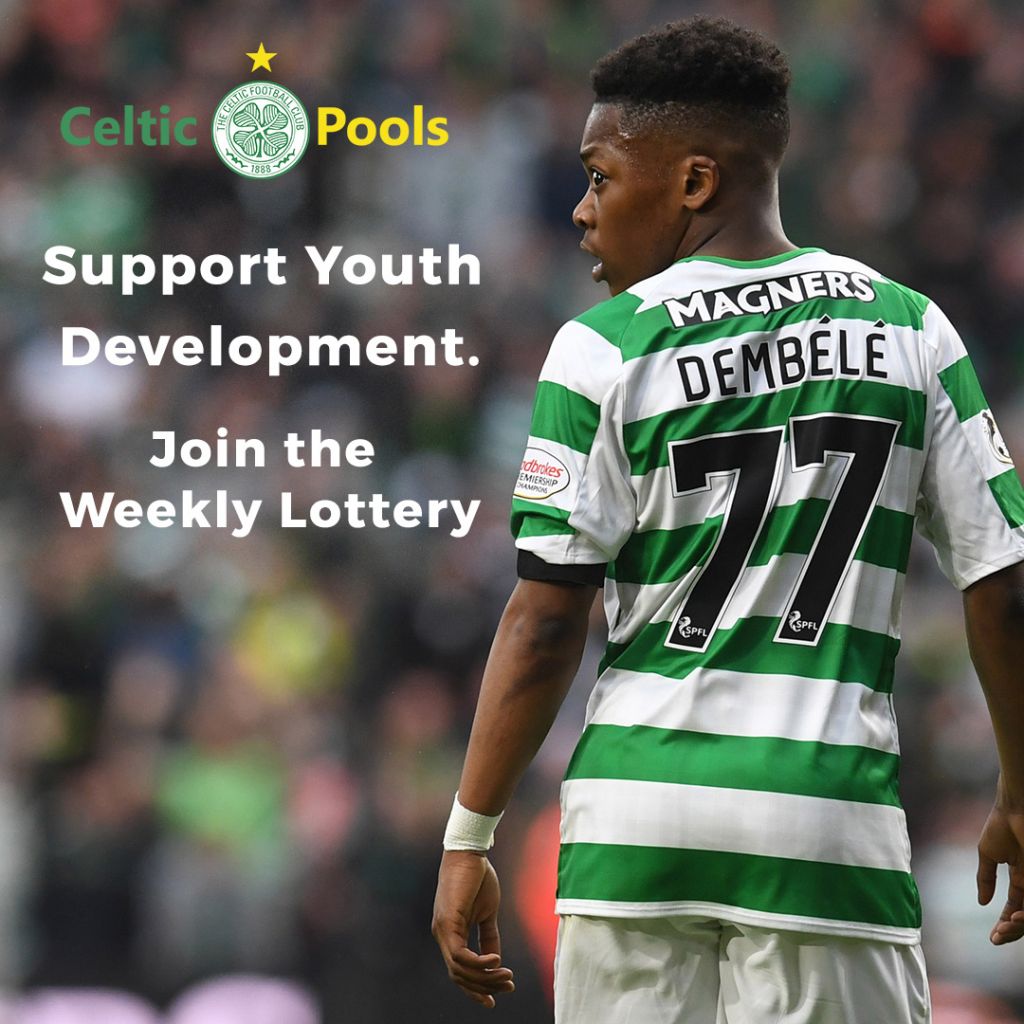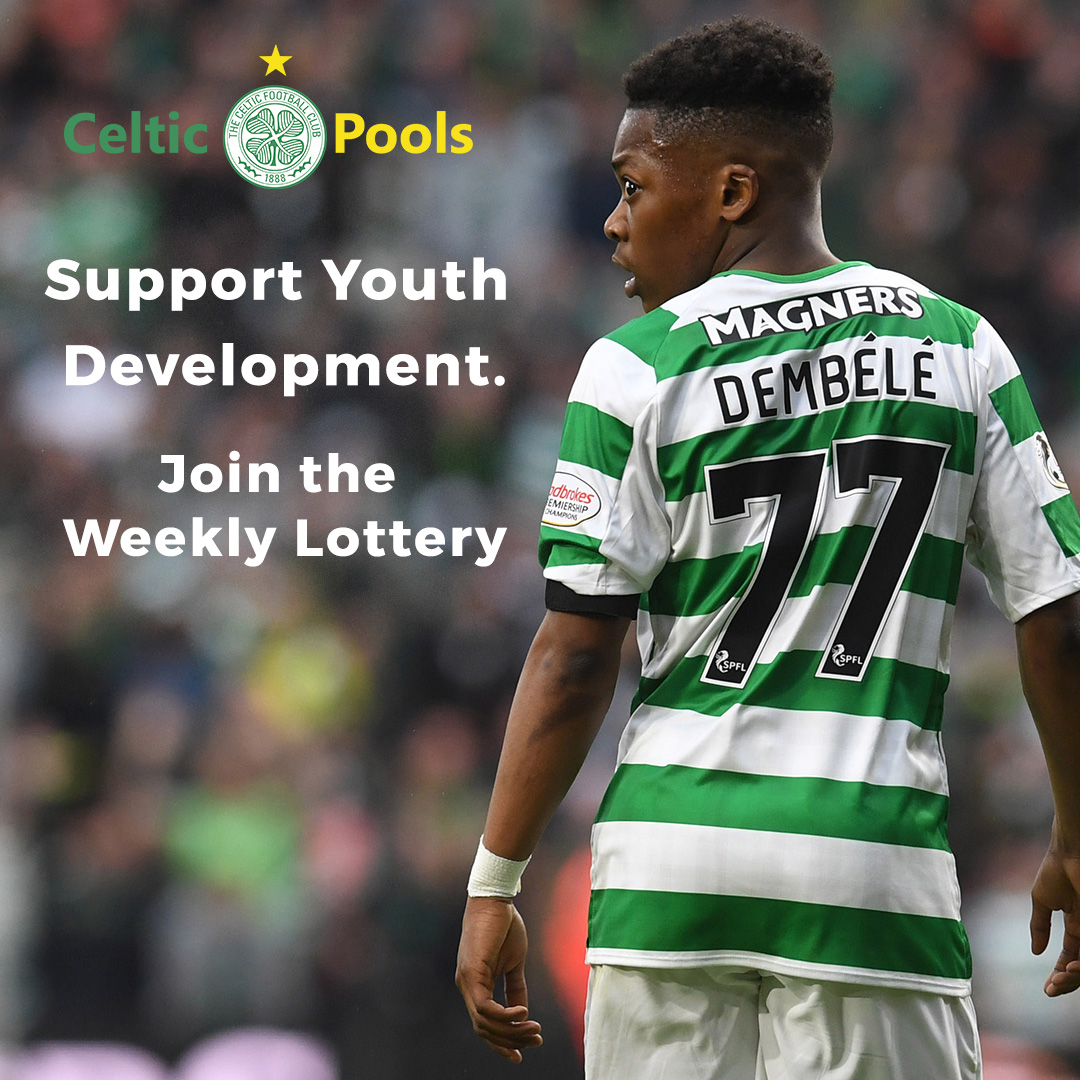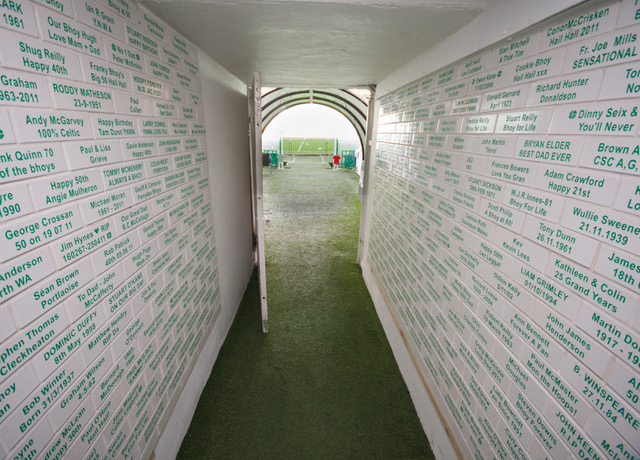 Take The Celtic Star's Photo Tour of Celtic Park and enjoy our stunning photos from inside Paradise RIGHT HERE, RIGHT NOW.