An extract from David Potter's book, Alec McNair, Celtic's Icicle published by Celtic Star Books….
Inspired by David Potter's book: Alec McNair – Celtic's Icicle 📗

Celtic Curio style 🍀 pic.twitter.com/335PNW6TH5

— Celtic Curio (@Celticcurio) June 3, 2021
Season 1906/07 was the first year that Alec played in more or less every game for Celtic. He was fortunate in the sense that Willie Loney broke his arm, and that, therefore, Alec was drafted in as centre-half for most of that season. Eck fitted in seamlessly and played a large part in the successful season which was the best in the club's history hitherto. No club had ever won the Scottish League and the Scottish Cup in the same season.
Preston North End and Aston Villa had both done so in the last century in England, however, it seemed beyond anyone in Scotland. Rangers had come close in 1899, winning the title, but being defeated by Celtic in the Scottish Cup final. Willie Maley was determined that his fine young, rapidly developing side should be the first to do this 'Scottish Double,' or, as the punters asked for in the pubs, a 'double Scotch.'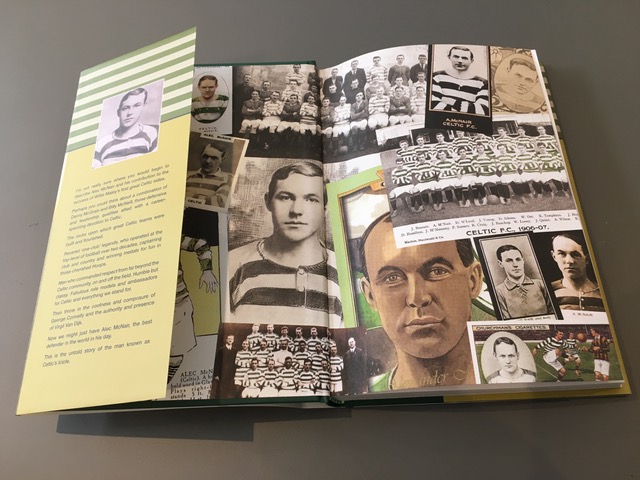 The forward line of Bennett, McMenemy, Quinn, Somers & Hamilton did not get a chance to play together as often as Maley would have liked, for there were always injuries, whilst Jimmy Quinn was out for a long time after the New Year, serving a suspension that Celtic supporters considered unjust. The Celtic paranoia complex about everyone being against them was very strong in the 1900s and perhaps had a little more justification at that point in history, however, the point was that although Celtic missed the incredible talent which was Quinn (how could they not?), the available cover was adequate, and the team won through anyway.
We will soon see how Alec McNair stepped in to cover with a great deal of success for Willie Loney, however, at the start of the season, the main Celtic problem seemed to be with the goalkeeping role. Davie Adams had been playing in a game at Ibrox for Finlay Speedie's benefit, when he caught his hand on a nail on the post.
Davie was then out injured for several weeks, albeit Rangers were decent enough (as the accident had happened at their ground) to offer Celtic the services of their reserve team goalkeeper, Tom Sinclair. The offer was gratefully accepted, and Tom Sinclair of Rangers went on to become Celtic's best-ever goalkeeper, statistically speaking!
Received my copy of the new Alec McNair book by David Potter today 📗

It was also a great pleasure to contribute with my collage designs on both the front and rear of the hardback.

The books available on the link below 🍀👇🏼 https://t.co/D4j8iFcgEm pic.twitter.com/u8O02K77NQ

— Celtic Curio (@Celticcurio) May 17, 2021
Tom played nine games and kept eight clean sheets! Indeed, it would be his ninth and final game before he lost a goal. He then conceded two in one game and, according to McNair, he was very upset about that, but there was a distinct sweetener in that it was the Glasgow Cup final against Third Lanark, played, ironically, at Ibrox on Saturday, 6 October 1906, and Celtic won 3-2, thus giving Sinclair a medal which, frankly, would have escaped him had he stayed at Rangers.
According to Alec, he actually lost three goals in that Glasgow Cup final when Sunny Jim beat him with a pass-back for an own goal! Fortunately, the whistle had already gone for an earlier infringement! It was actually a good game, with referee Mr Lewis of Blackburn living up to his reputation for being strict by continually penalising Sunny for taking foul throws. But Willie Orr took a good penalty and Young (at the right end!) and Peter Somers scored the other two goals for Celtic to win well.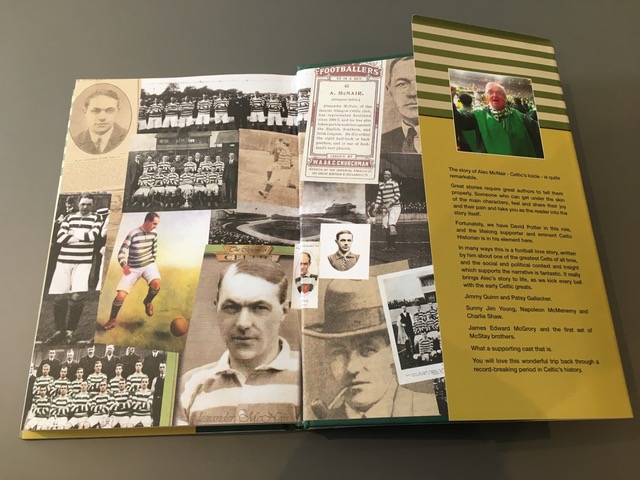 There was then a further development in this strange season for Tom Sinclair, for he was transferred to Newcastle United and played a few games in their goal as they won the English First Division title in the spring of 1907!
It would be fair to say that Tom Sinclair's success at the start of the 1906/07 season owed a great deal to the fact that he was seldom troubled. If you have defenders of the likes of Donnie McLeod, Willie Orr, Sunny Jim Young, Jimmy Hay and Eck McNair in front of you, you are less likely to be under pressure. Alec was playing in various defensive positions, as the situation demanded, and was now thoroughly enjoying his football.
He was also humble enough to appreciate that he was still learning his trade at this level. In addition, no-one in this Celtic squad could take anything for granted, as far as a position in the next week's team was concerned, and the supporters were now responding to the football played by this terrific side.
The Glasgow Cup was now safely in the bag, and Celtic did not lose another game until the New Year. This was the controversial game which took place on Tuesday, 1 January 1907, in which Jimmy Quinn was sent off at Ibrox after he tried to jump over a Rangers player, Joe Hendry, and slid into him on the wet ground. In spite of efforts to support Quinn by the more honest members of the Rangers establishment, Jimmy was suspended for two months, and Celtic felt ill-done by.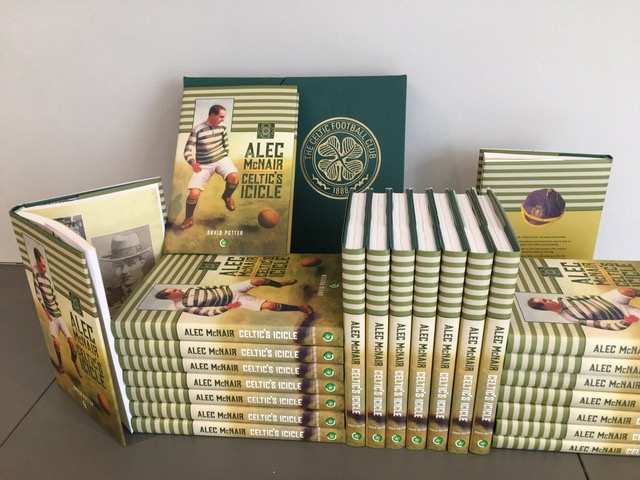 It is at times like this that level-headed characters like Eck McNair come into their own. Things might well have become really silly in that game, and in the immediate aftermath, however, thankfully, he was on hand to calm things down. The events at Ibrox were unfortunate, Alec reckoned, but as long as Celtic won their other games, all would be well. And this is what they proceeded to do, although they made a real meal of some of their Scottish Cup-ties, Maley's men requiring three games to beat Morton then another three to beat Hibernian.
Celtic lost only one game en route to winning their 'double Scotch,' and, significantly, that happened on a day that Alec McNair wasn't playing. On Saturday, 16 March 1907, Celts went down to Third Lanark at Cathkin whilst Eck, Alec Bennett and Peter Somers were a mile or so away playing for Scotland in a 3-0 win over Ireland at Celtic Park. The week before that had seen a situation which demanded the tact and diplomacy of McNair at his best.
It was the Scottish Cup quarter-final tie against Rangers at Ibrox, and as luck would have it, it was the first game back for Jimmy Quinn following his lengthy suspension.
Glasgow was all agog to see how Quinn would react. Eck, who had now managed to get through to Jimmy (never an easy job, and one where he had to persevere!) talked things over with him, correctly pointing out that Rangers would try to provoke him and would have him heavily covered, so that he would not have the satisfaction of scoring against them. But that, as Eck said, meant that there would be fewer Rangers to mark the other Celts. All that Jimmy Quinn had to do was to stay out of trouble.

And so it turned out. Quinn did all that was required of him, sometimes taking three men with him, and that left gaps all over the place for Jimmy Hay, Davie Hamilton and Peter Somers to score the goals in what was a rather easy 3-0 victory, the only real threat to Celtic being the snow which fell late in the game as the Rangers crowd were heading homewards, leaving the Celtic supporters to sing "The Wearing O' The Green" in praise of their great team.
Celtic then needed three games to get the better of Hibernian – and this did little to silence the vicious tongues who suspected it had something to do with making money – however, eventually they turned it on to beat the Easter Road men 3-0 and set up a Scottish Cup final against the other Edinburgh team, Hearts, seven days later, on Saturday, 20 April 1907. As it happened, Celtic beat the Tynecastle side 3-0 as well, in a game that was significant in the subsequent history of both clubs.
For Celtic, it was the first step of their Double, as the League was more or less won by this time. For Hearts, it was the game which condemned them to almost 50 years of trophy famine and a pronounced inferiority complex about Celtic, which they have never lost. For Eck, it was his first big game at Hampden. Glasgow Cups were all very well, however, it was the Scottish Cup which was rightly called 'The Blue Riband' and looked upon as the number one trophy in the country.
Although Hearts had their captain, Charlie Thomson, out through injury, they still had a fine forward-line, in Bauchope, Walker, Axford, Yates and Wombwell, and Eck and the rest of the defence knew that they would have to keep Bobby Walker quiet. Walker was commonly known as 'Houdini' (the great escapologist of the day) for his tricky play and was generally reckoned to be the cleverest player in the land at the time.
The following teams lined up before 50,000 spectators at Hampden Park;
Celtic: Adams, McLeod & Orr; Young, McNair & Hay; Bennett, McMenemy, Quinn, Somers & Templeton
Hearts: Allan, Reid & Collins; Philip, McLaren & Henderson; Bauchope, Walker, Axford, Yates & Wombwell
Referee; Mr D Philip, Dunfermline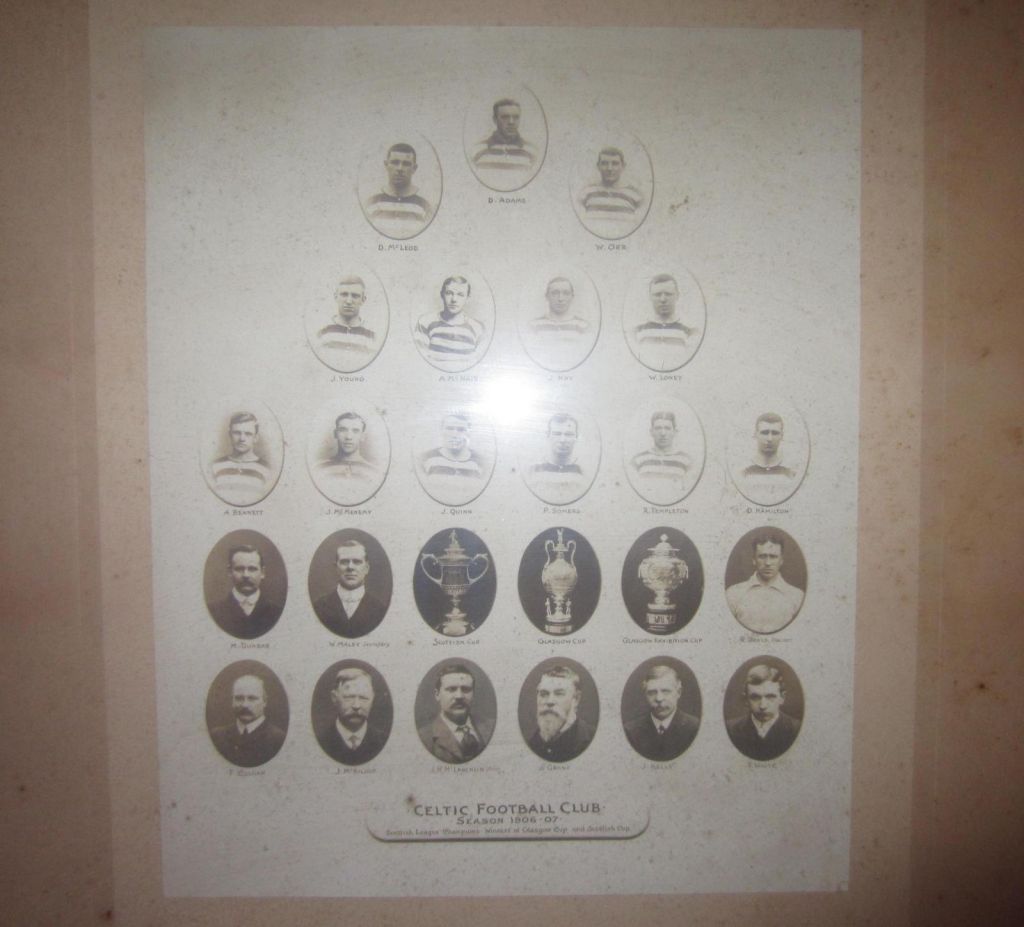 The weather was "of the most disagreeable description," according to The Scotsman. It was a typical Scottish spring day, with heavy, violent showers punctuated with some sunshine. The weather was probably responsible for reducing the crowd to 50,000, although there had been no lack of travellers from Edinburgh, sometimes called the 'capitalists.' This sounded like the oppressors of the working classes, however, all it meant was that they came from Edinburgh, with their crawmills, rattles, flags and a few huge hearts with "Don't Lose This" written on them.
There was no lack of confidence from Edinburgh, for they were the cup-holders, had eliminated Celtic from the Scottish Cup, the previous year, and recalled the final of 1901 when they had beaten Maley's Bhoys 4-3. Celtic's support, on the other hand, were quieter, not at all impressed by their problems in eventually defeating Morton and Hibernian.
The kick-off had to be delayed for some time to allow the Hearts goalkeeper, Tom Allan, to get through the crowd, his horse-driven taxi having been held up by the mass of spectators outside Hampden, and the first half which followed was "of an unsatisfactory description," both teams sizing each other up, afraid to give anything away. Early in the second half, Celtic were awarded a penalty, after Jimmy Quinn had been pushed off the ball in the box. Hearts disputed this award, and for years afterwards would add it to their collection of "we wuz robbed" stories, but Mr Philip from Dunfermline had no hesitation, and neither did Celtic's captain Willie Orr, and now Celtic were 1-0 up.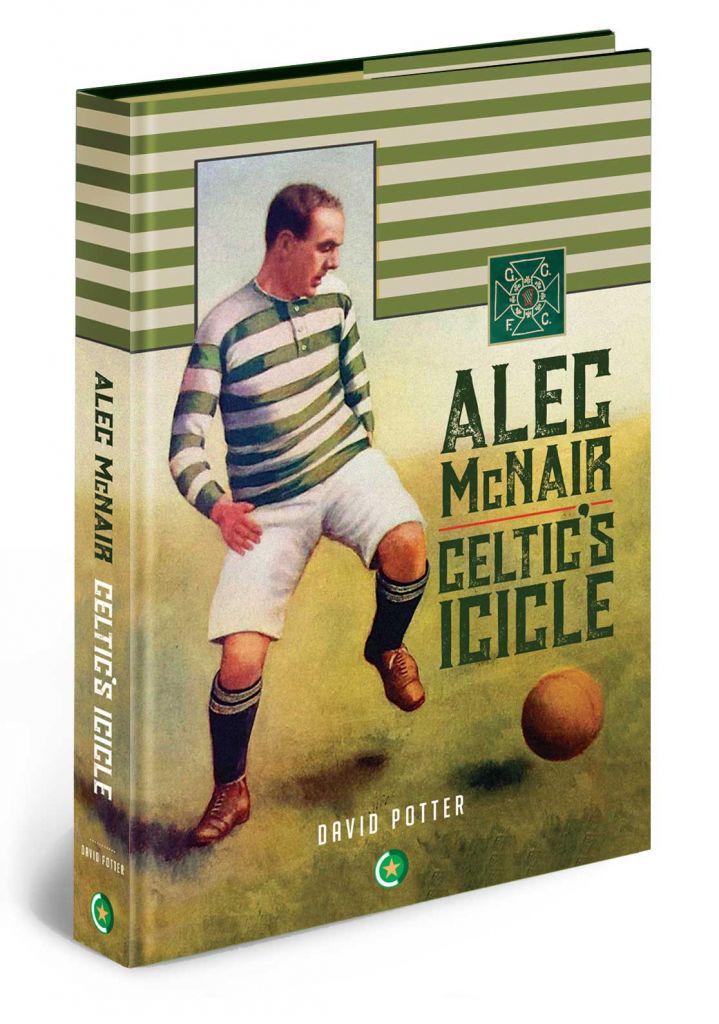 A fightback was expected from Hearts, who were now playing with the wind behind them towards the King's Park end, however, the defensive rock of Alec McNair, Donnie McLeod and Willie Orr proved impenetrable, and Celtic slowly took command with Jimmy McMenemy and Alec Bennet proving a strong right-wing.
Hearts made the same mistake as Rangers had done a month previously, by concentrating too much on Jimmy Quinn, leaving space for Peter Somers, a grossly undervalued player, to score two fairly easy tap-ins for a final score of 3-0, as Celtic finished the game well on top.
It was a great moment for Eck and his family. This was his first Scottish Cup-winners medal, given to him that night at the Alexandra Hotel in Bath Street, in Glasgow's city centre, and as he caught the late-night train back home, he realised just what a great team Celtic were in every respect.
He was cheered all the way from Bath Street to Buchanan Street Station by people who did not necessarily have all that much going for them. The Scottish League title was then won at Meadowside with a 2-0 victory over Partick Thistle, in circumstances of anti-climax on the following Wednesday afternoon, and so Willie Maley's Celtic had won the first-ever Scottish Double or 'Double Scotch.' In fact, it was a Treble because they already had the Glasgow Cup from the autumn, and it might even have been a Quadruple but for a complacent performance against Rangers in the Glasgow Charity Cup final in May.
David Potter
*An extract from David Potter's book, Alec McNair, Celtic's Icicle published by Celtic Star Books last year.
An extract from Alec McNair – Celtic's Icicle, the David Potter book published by Celtic Star Books in May 2021, this book is now available from Celtic Star Books at just £10 plus P&P and makes a brilliant Father's Day gift.
Father's Day gift offer from https://t.co/jXLgPJLO1O

David Potter's beautiful biography of the legendary Willie Fernie.

Relive Coronation Cup glory, a historic League & Cup Double and Hampden in the Sun as some of the greatest players ever to wear the Hoops 'put on the style.' pic.twitter.com/s8lcEaaJ27

— Matt Corr (@Boola_vogue) June 5, 2022
morestories category=27]
Father's Day gift offer at https://t.co/jXLgPJLO1O

Beautiful hardback Invincible book plus Tom Rogic t-shirt for £20.

The story of that wonderful, magical season as we witnessed history. pic.twitter.com/rYIme7xqBm

— Matt Corr (@Boola_vogue) June 5, 2022