Earlier this year Celtic Star Books published David Potter's latest book on Celtic legend Alec McNair, titled Celtic's Icicle. Alec McNair played in Celtic's first team for an incredible 21 years. No-one has ever matched that.
He played for Celtic four months into his 43rd year. Another record. McNair remains the only outfield player to take the field for the club after his 40th birthday and is one of only two men to have done so, his friend and contemporary Celtic goalkeeper Charlie Shaw being the other.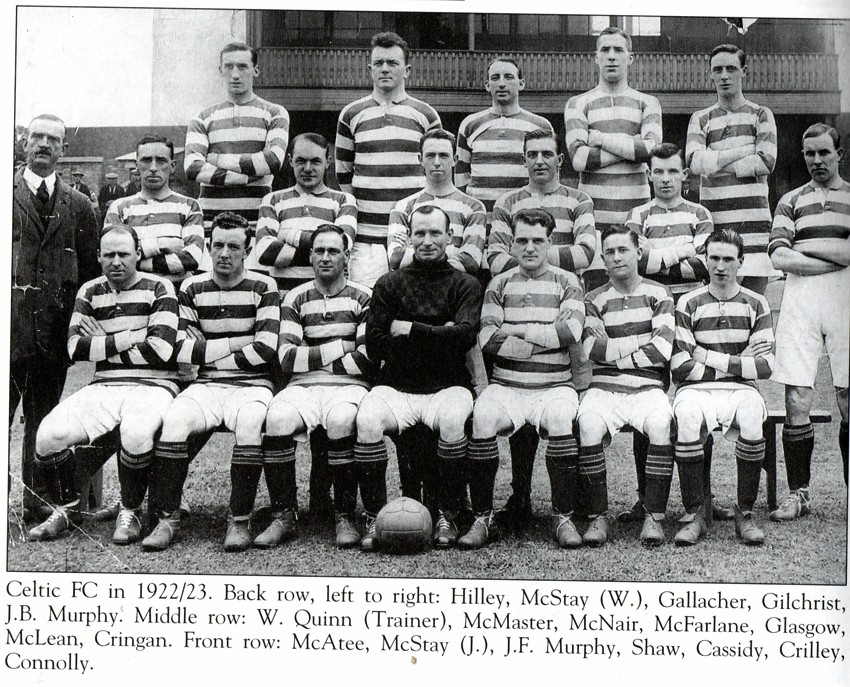 Alec McNair played a total of 584 League games for Celtic. Another record. He made 716 appearances in total for Celtic, despite the Scottish Cup being suspended for five seasons during the First World War. Only Billy McNeill has beaten that, and Cesar's tally of 822 included over 200 matches in the League Cup and European football, neither of which were available in the era of Alec McNair.
Alec McNair won 34 honours with Celtic, another record. These included an incredible 12 League Championship titles, another record.
McNair was a key member of the team which won 6 successive League titles between 1904/5 and 1909/10, a Scottish record which stood until Jock Stein's Class of 1972. He then formed the core of Maley's next great Celtic side, which won four Championships in a row from 1914.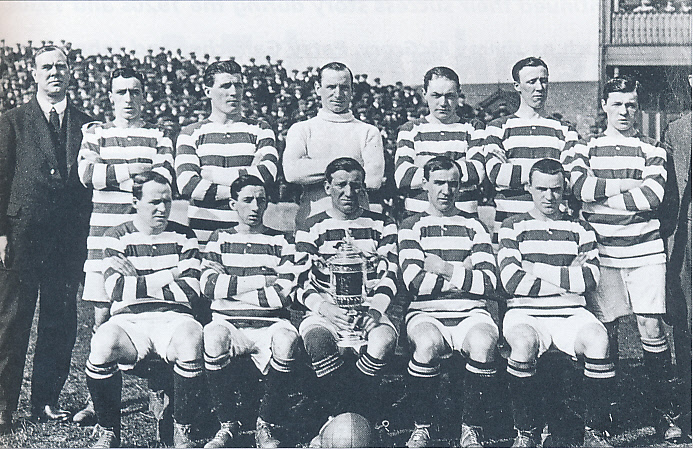 He is also one of a select group of men to have captained both club and country as a Celt, Alec's international highlight no doubt being the day he led Scotland to victory over England at Hampden in April 1914.
David Potter in Icicle tells the story around all of this footballing history of one of Celtic's greatest ever football players and he also tells the personal story of a man who lost his wife shortly after the birth of his daughter. That girl went on to have two children herself and the youngest,  John Donaldson is today 77 years of age, a retired accountant living just outside of Blackpool.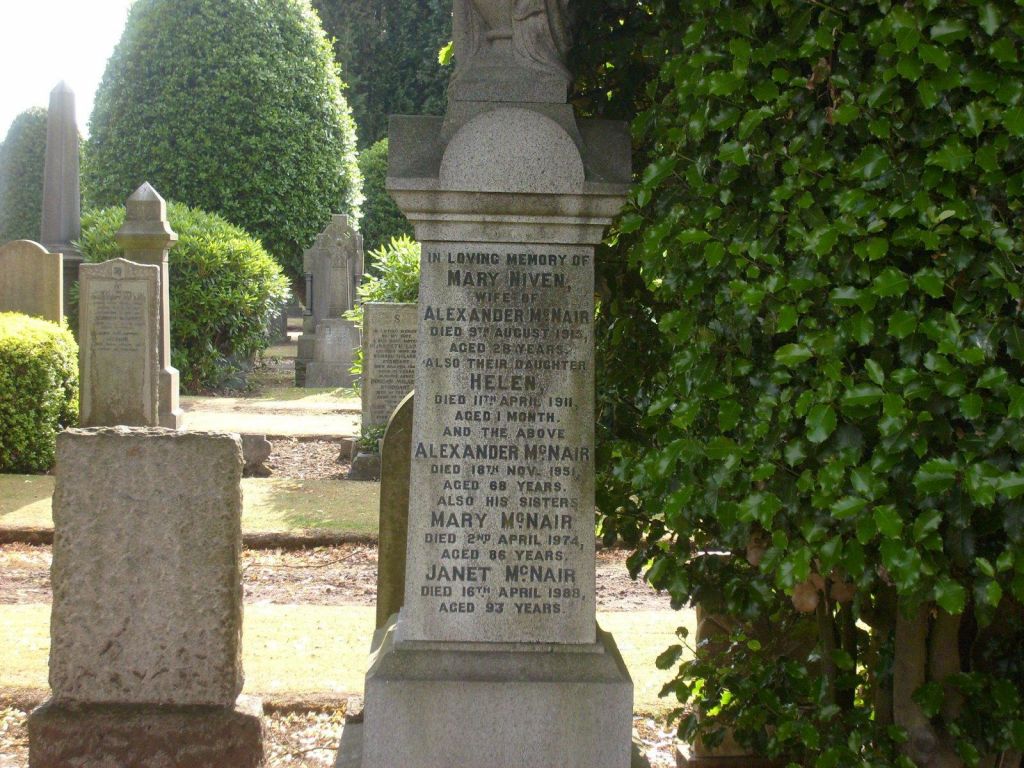 John ordered a copy of Alec McNair – Celtic's Icicle then after reading about his grandfather got in touch. What follows is a short question and answer session conducted by David Potter where John kindly gives us another look into the life and times of one of Celtic Football Club's all-time legends.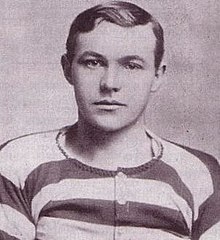 During the Covid lockdown I asked David Potter while sitting having a coffee outside the Brewer's Fayre at Kincardine Bridge who is his all-time favourite Celtic player.  Ten, admittedly very entertaining minutes later, after he had considered all his options down through the decades, he told me that his favourite all-time Celt is actually Alec McNair.
I was surprised. Had you asked me to draw up a list of probables then I'd have got most right but McNair would not have been listed. I actually thought he'd have selected Jimmy Quinn. I had to admit to David Potter that I actually knew very little about Alec McNair myself and twenty, again very entertaining minutes later – that was no longer the case!  "You should write a book about him," I said," Celtic supporters don't know enough about one of our legends." "
Yes, I think you are right," the Celtic historian answered and that's how Celtic's Icicle came about.
Below is the one of those human stories reaching back through decades to the very early days of Celtic. And if you want to read more about this remarkable Celtic player then,  Alec McNair – Celtic's Icicle is currently available at half price, for just £10 at Celtic Star Books website, linked below. What a wonderful read it is too. Here's David Potter asking Alec McNair's grandson some questions. Hope you enjoy…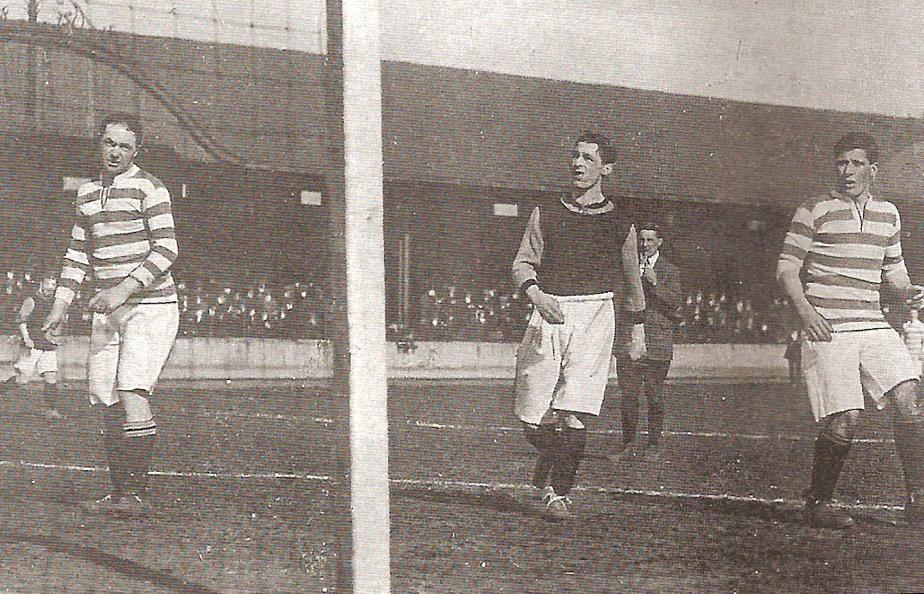 Hello John. First of all tell us a little about yourself – where you live, your job, your family etc.
I live in Hambleton which is a small village near Poulton Le Fylde about 7 miles east of Blackpool. We moved here in 2015 after living in Sheffield for 55 years. I was born in Falkirk but my Dad had got a job in Sheffield so I moved there soon after I was born. I have a sister(Mary) who is three years older than me. When I was five we moved to Glasgow then back down again to Sheffield when I was 15 due my father's job. My sister moved back to Glasgow when she got married. I have two children and two grandchildren. I am 77 years old and was an accountant during my working life. I absolutely adored playing football and strangely right full back was my natural position
When were you first made aware that you had such a distinguished grandfather? Was he much talked about in your family?
I was made aware that my grandad had been a footballer as far as I can remember when I was about six or seven but I was about ten when I realised how good and famous he had been when my Mum told me..obviously I was very proud and boasted to al my friends about him. My mum talked about him quite a lot, I think she missed him after he died.
 How much did you know about him before you read the book?
I knew a reasonable amount about him before he died such as the number of international caps he got, appearances etc. I also learned a bit about him from my Uncle Jimmy (my Mums brother). I was not able to see my Grandad as much as I wanted as we lived in Sheffield and could only come up for holidays, and I was about seven when he died. However I remember him as a big man ( in a five or six year old eyes) but very caring. He always had sweets for myself and my sister that he got from McCowans sweet factory in Stenhousemuir where he was a local hero. I have lots of lovely memories of playing in the garden at Rae Street and also seeing my great aunts Mary and Jennie who continued to visit us when we moved back to Glasgow.
I also went on a trip around Parkhead once on a visit to my sister about 20 years ago. It was wonderful to see the cups with my grandad's name on them. The guide was astonished when I told him who I was!
Another thing I knew was that Celtic offered to buy him the Plough Hotel (really a pub) in Stenhousemuir or give him a lump sum of money when he retired. As his sisters were fairly religious, he opted for the money. My mum told me he became a stockbroker but lost most of his money in the "crash" He also took me to see my first football match with my Dad. I was about five, and it was Dundee v Celtic at Dundee. Dundee scored first incidentally.
Was there anything in the book that surprised you? Did you know much, for example, about your grandmother's tragic death?
There wee a few things that surprised me in the book. For example I did know that he played for Stenhousemuir prior to signing for Celtic but I did not not know that he played alongside his brother. Nor did I know that other non Catholics played for Celtic before he signed for them. The other thing that surprised me was the number of foreign trips that Celtic made. I thought these came after he retired.
I did not know that he worked in a munitions factory during the war as well as playing football. I did not know much about my grandmothers death other than she died soon after my mum was born as my mum did not talk about it much. I also knew that my mum and her brother were brought up by her aunts Mary and Jennie.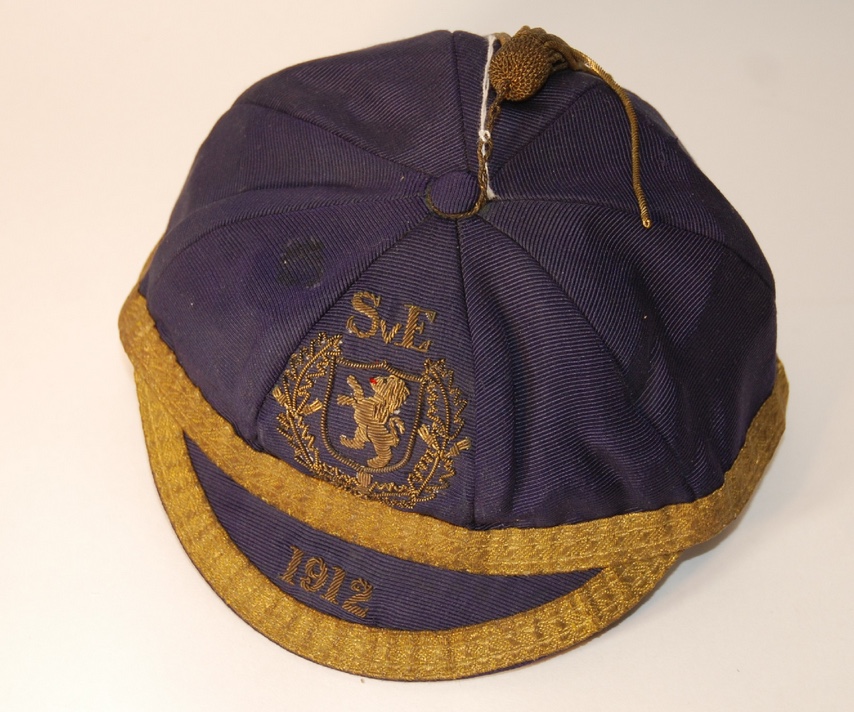 What impression do you now have of Alec McNair? You do of course have every reason to be proud of him!
My impression now is of a fantastic footballer who I know cared for his family. He also cared for the younger players who signed for Celtic when he was one of the more senior players.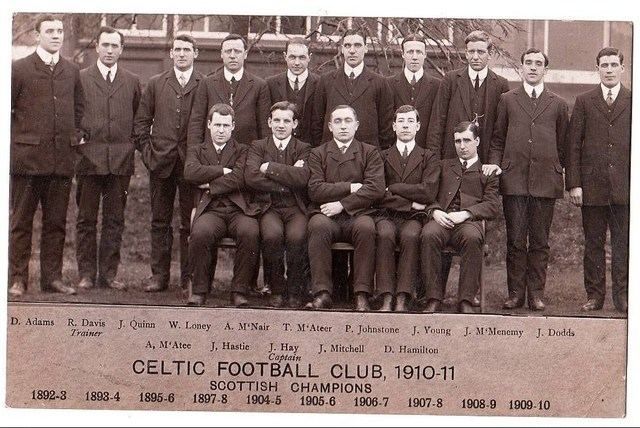 Is there anything that you would like to know more about?
I would like to know more about his time with Stenhousemuir, and who played for them along side my grandad and what became of them. I would like to more about his brother who he played with at Stenhousemuir. It would also be interesting to contact any other relatives of Celtic players who played alongside my grandad.
I would also be interested in obtaining any memorabilia of my grandad , so you know of any contacts please let me know.
John, thank you very much for your help and co-operation.
David Potter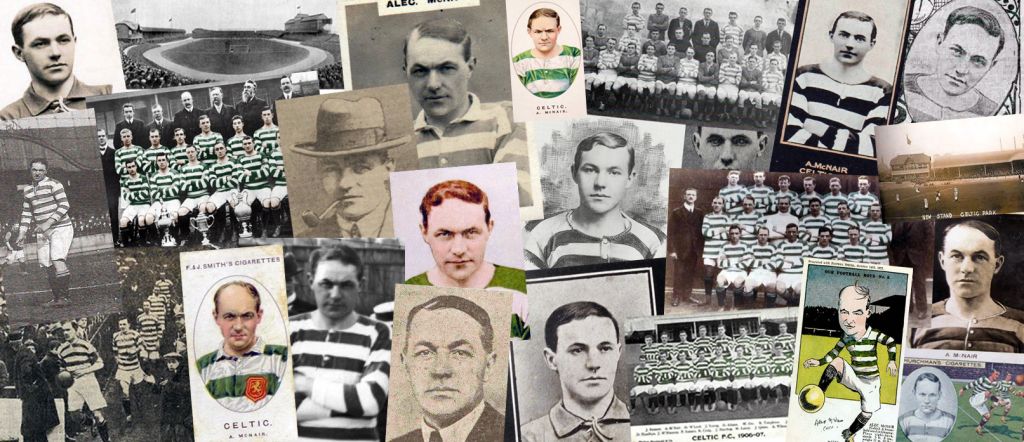 You can order your copy of Alec McNair Celtic's Icicle below for just £10 plus postage.