Neil Lennon already has TEN league winners' medals in his collection. FIVE won as a Celtic player and now FIVE as a manager over his two spells managing our club.
As the now legendary Celtic boss celebrates Celtic's monumental achievement he'll clearly have his eye on being the manager who delivers the record breaking tenth consecutive title. Yet he clearly wants to point out that the ninth of those victories shouldn't be allowed to be in any way discredited, and he's been fighting the club's corner in that regard.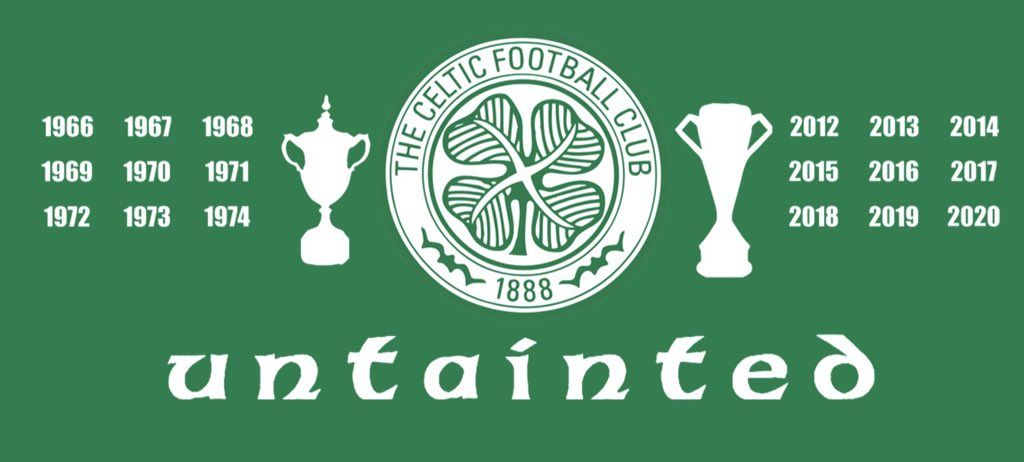 As reported in Daily Record Lennon has made it clear the muddying of the waters around tainted titles or asterisks attached to this year's campaign shouldn't simply be ignored they should be challenged.
Lenny said: "Tainted titles suggests some sort of illegality or some kind of cheating going on. "This season was curtailed through no fault of our own.
"We've done nothing wrong, we've played the games, we've played with great discipline, we've played with great skill.
"The powers that be, the member clubs, said that this was the best way to resolve things if no football was going to be played."
Much of the sly digs directed towards Celtic's title have emanated from those previously connected with one particular club and it's good to see Lenny give a less than subtle nod in that direction when defending Celtic.
🔊 "I can safely say now that we are going for ten."

Celtic boss Neil Lennon joined us on tonight's show 🍀🗣️ pic.twitter.com/U1Y8dVPBFn

— Superscoreboard (@ClydeSSB) May 18, 2020
After failing to have the league declared as null and void, the usual suspects were having their say. Given the column inches and airtime by the mainstream media they have tried to undermine and discredit Celtic's title success.
The irony is many of those only too willing to try those dirty tactics were recipients of trophies and illegal payments during a period of genuine financial doping in the Scottish game. EBT recipients like the rent a quote Alex Rae, ably supported by the likes of Kris Boyd, Steven  EBThompson, and Bankrupt Barry Ferguson amongst others have all had their say.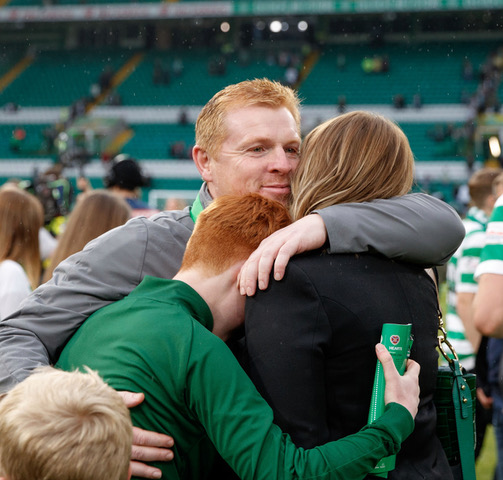 And the loudest mouth of them all has probably been All Rae. Last night he was on Super Scoreboard and had the chance to speak to Neil Lennon and challenge him on Null and Void, Tainted Titles and so on but he choose not to do so. Instead he merely congratulated the Celtic manager on the title win. Where was Rae's defiance last night? Was he simply aware enough to know that any mention of that bitter loser stuff to the Celtic manager would have been met by a response that mentioned the Rangers EBT scandal, the real tainted titles in Scottish football and of course Rae's own EBT loan of over £500k.
We designed that trophy by competition. Since then it's been won 15 times by Celtic and 7 by Rangers*. * represents old Rangers, which liquidated. The assets, brand and history were sold to a series of carpetbaggers who formed a new club, which has won nothing. THATS AN ASTERIX. https://t.co/v0R90BhcRv

— RP Mitchell (@RPMComo) May 18, 2020
Lenny hinted at this anyway, saying "Tainted title suggests some sort of illegality, some kind of cheating going on. We've done nothing wrong."
Lenny knows  and he knows that Rae knows, plus Rae himself is well aware that those titles he won were aquired through cheating and should have been stripped. Lest we forget.
It is more than a little ironic that those ex-players and employees of the previous incarnation of the Ibrox club participated in one of the biggest financial scandals in world football, yet somehow feel qualified to try and tarnish the 9-in-a-row title celebrations of Celtic. It takes a brass neck to undermine a rival club's success when they were complicit in such levels of cheating themselves, yet such is the way of things in Scottish football. If there are tainted titles recorded in the Scottish football record books they are not attached to Celtic FC.
💚 "There's a fairytale about this club…"

And this is OUR #9INAROW story. 9️⃣🏆

Our Way, Our Nine, Our Time. 🍀⚪️ pic.twitter.com/Rc6A5pltpn

— Celtic Football Club (from 🏡) (@CelticFC) May 19, 2020
There is a big difference in a League campaign being halted because there was simply no way it could be concluded due to a worldwide pandemic and the systemic cheating that was previously employed by our former rivals.
Celtic have won 9-in-a-row for the second time in the club's unbroken history. It has been done legally and without questionable financial practices. Much like the tiresome null and void campaign, there is likely to be a concerted effort from those with Ibrox persuasions to undermine and discredit Celtic's achievement. Neil Lennon was right to challenge this from the outset.
When the decision was eventually taken to end the 2019-20 season SPFL chief executive Neil Doncaster stated it was the "clear and unanimous view" of the clubs that the games could not be played. Not a consensus, not a majority this was a 'unanimous' decision.
BREAKING: Scottish Premiership teams have unanimously agreed that the 2019/20 season can't be finished, meaning Celtic have been declared champions and Hearts have been relegated. pic.twitter.com/djqBk75l6W

— Superscoreboard (@ClydeSSB) May 18, 2020
As such when those connected to the Ibrox club wish to undermine Celtic's achievement it may be worth remembering that when push came to shove even their own representatives on the SPFL vote agreed where the league title should go.
Neil Lennon is getting his retaliation in early with his quotes yesterday. It's good to see he's fighting our corner. If ex-employees of the old club are hurting so much at 9-in-a-row that they attempt to tarnish Celtic's historic achievement, how will they feel when when Neil Lennon bookends the Ten?
I think we all know the answer to that one. Cry us a river lads we'll swim in the tears.
Niall J
Yo Ho Ho…

🏆🏆🏆🏆🏆🏆🏆🏆🏆 pic.twitter.com/XWgFfe6Nd1

— Li'l Ze (@LilZe85) May 18, 2020