As the wait rolls on for more Celtic signings and more and more bit and pieces of information from any valuable sources, Sky Sports interviewed South American football expert, Tim Vickery and asked him about Celtic's reputed interest in the Lanus star who was sent off this evening, see below…
Celtic target Alexandro Bernabei sent off tonight for head butting an opponent pic.twitter.com/4RQ5ok8MBr

— Calum Macaulay (@CalumMacaulay1) June 19, 2022
The football man was more than pleased to give his verdict on the links between Bernabei and the Champions of Scotland, dubbing the interest as an "intelligent piece of scouting by Celtic". He acknowledged the fact that the Hoops are casting their met far and wide for prospective, emerging talents from all over the world, which is obvious in Argentina.
Speaking to Sky Sports News earlier today, Vickery said: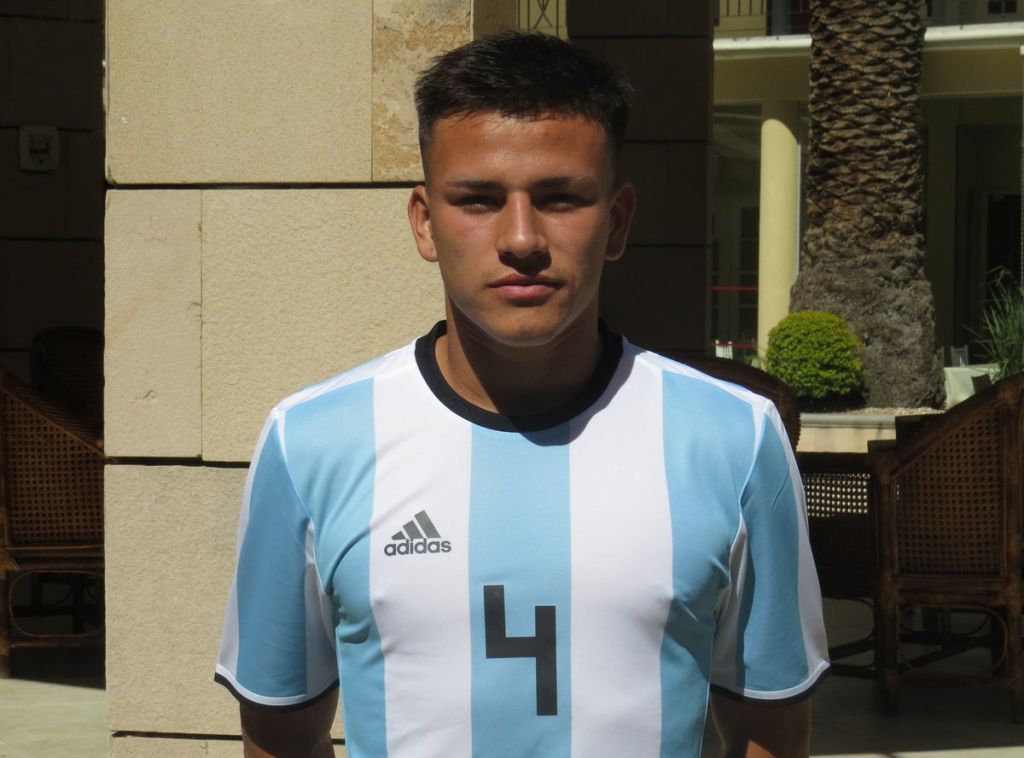 "They are obviously looking at Argentine left backs, they looked at Francisco Ortega of Velez Sarsfield, these are young, quick centre backs. I have not seen Bernabei for a while, but what is interesting about him is the first time I was watching him he was playing higher up the field as a left winger.

"He has got that capacity to get into the penalty area and score goals. nice left foot, good with set pieces, quick, interesting. And again, you wonder if he is going to get rolled over physically, but this to me looks like an intelligent piece of scouting because I'm a sucker for a left foot, it just opens up the field so much if you have someone with a good left foot like he has."
Music to the ears of the Celtic faithful, who have desired not only another left-back to compete with Greg Taylor, but rather one who can supplant the Scotland international and even perhaps challenge the legacy of the exceptional Kieran Tierney. Not since has Celtic been able to relax in relation to that side of the team.
Even last year when Greg had his best time in a Celtic shirt, the feeling was still of anxiety with Jota just ahead as he would often leave the full-back exposed, as he played the inverted role the manager is looking to implement. Not blessed with a great deal of pace, Taylor was often caught out in European competition – with Ola Solbakken of Bodø/Glimt a particularly sore one for the Celtic man.
Bernabei by the sounds of it ticks a lot of boxes that an Ange Postecoglou full-back needs to have. With the modern game requiring full-backs in general to be a main attacking threat, it means they must be adept at dealing with pace and also nippy on their feet themselves. Greg is tidy in possesion and carries himself well, but there's no denying we need an upgrade if we are to compete in the Champions League again.
Alexandro might just be the ticket for this job!
Paul Gillespie
SPECIAL OFFER – GET YOUR FREE TWICE AS GOOD T-SHIRT WHEN YOU ORDER THE HARRY HOOD BIOGRAPHY FROM CELTIC STAR BOOKS…
Please tell us your t-shirt size when ordering from the link below…posted immediately!